VOGE 500DS Bike Review: Get addicted to riding!
Date posted on July 30, 2021
Share this
VOGE 500DS is almost addicting to ride anytime because of what you get out of it with very minimal if any real compromises.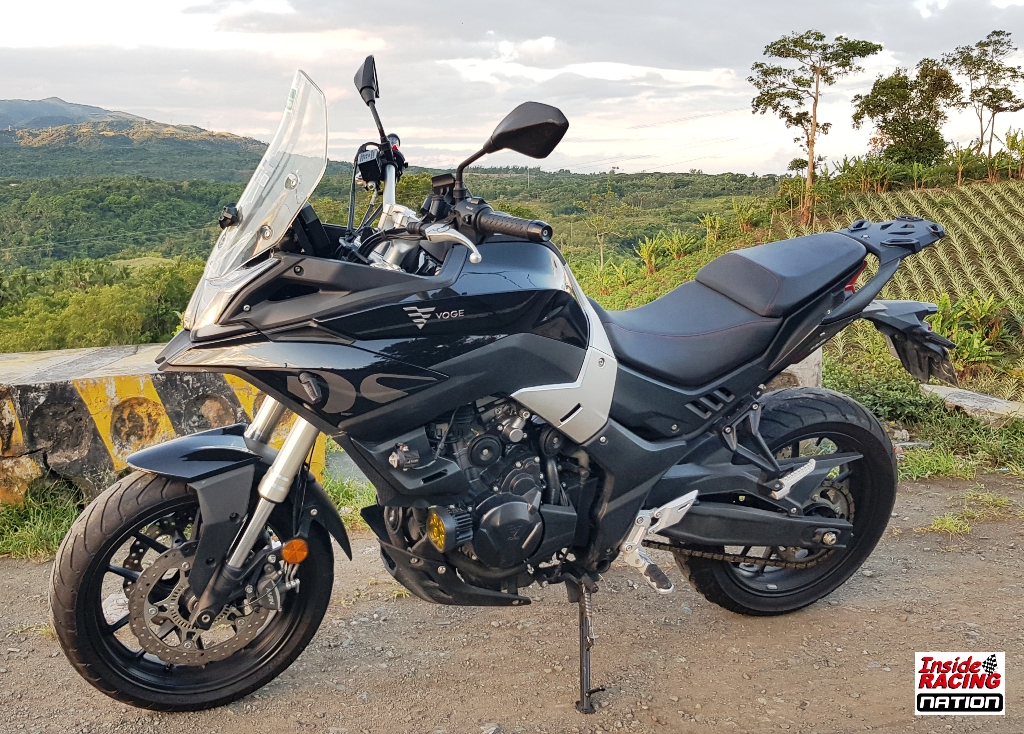 VOGE Motorcycle Philippines has made a very positive impact to the entry-level big bike market early this year.
The reasonably priced yet good quality 500R naked bike enamored many local riders including the IR test team with its balance of price, quality and performance. The bike's refinement and easy handling was the icing on the cake.
In fact, VOGE did not anticipate the very positive response by local riders and they quickly sold out all their stocks after just a month, making the first owners feel lucky and proud.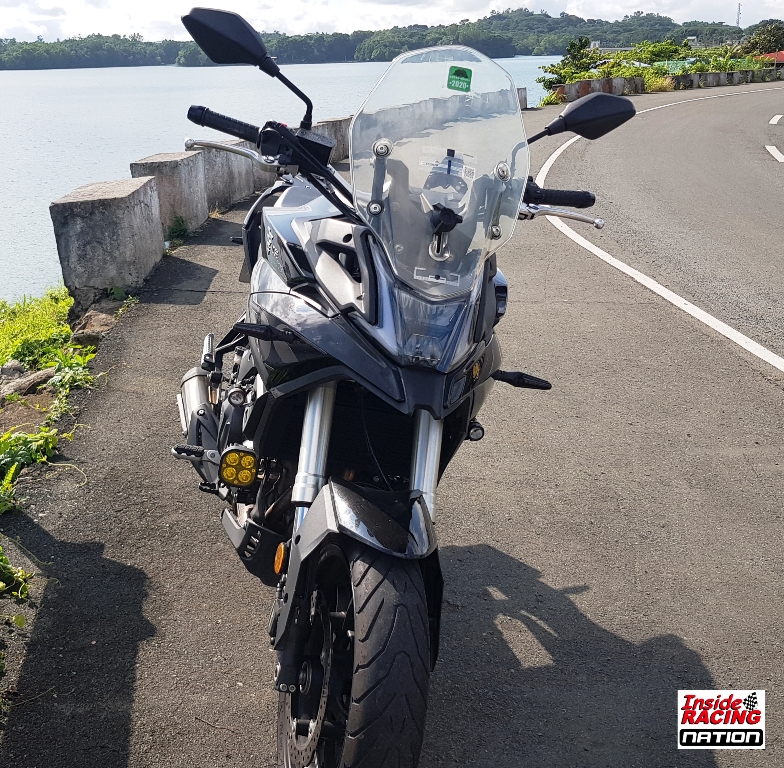 The big worldwide demand for VOGE products and the pandemic caused further delays for the next shipment and it took almost six months before the new units have started to arrive.
One of the new models that were scheduled to arrive in April was the 500R's adventure bike brother, the 500DS. We tested this bike a couple of months ago but we waited to release this review until now when the units are available at the showroom.
The 500DS is basically the 500R with a higher handlebar, a beak style LED headlamp, a rear rack, a Bluetooth-enabled digital TFT instrument panel and a front manually adjustable windshield.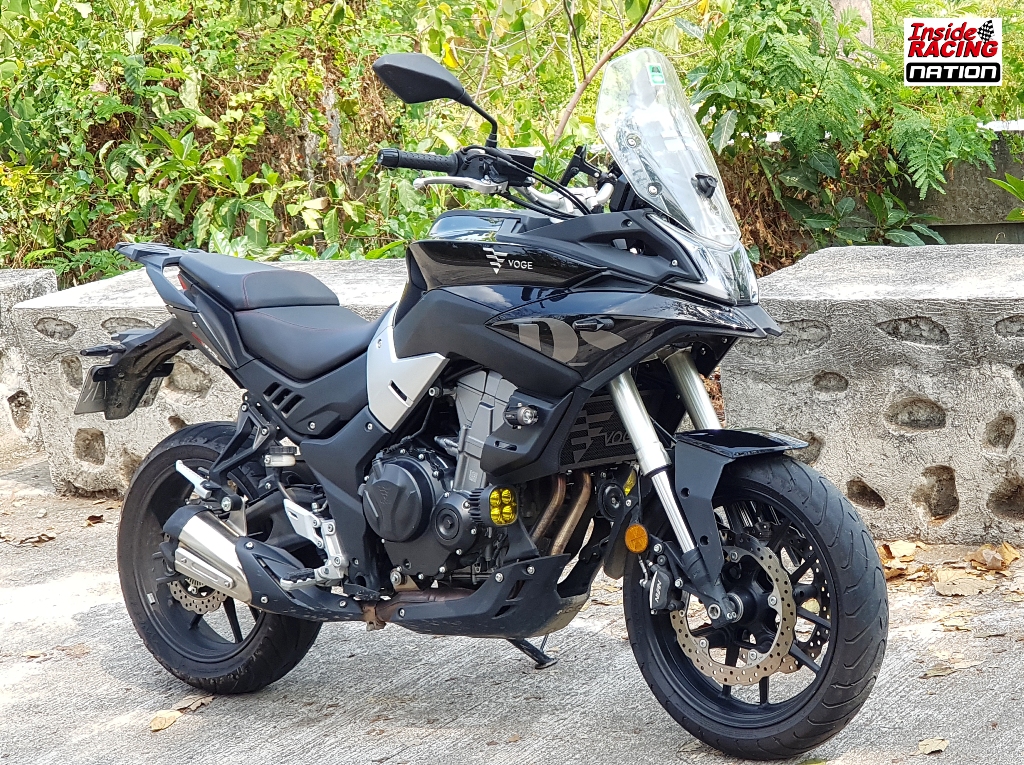 Like the 500R, the 500DS is aesthetically pleasing and refined-looking for an ADV-style bike. The modern LED headlamp and tail lamps looks great with its ADV "de riguer" beak profile.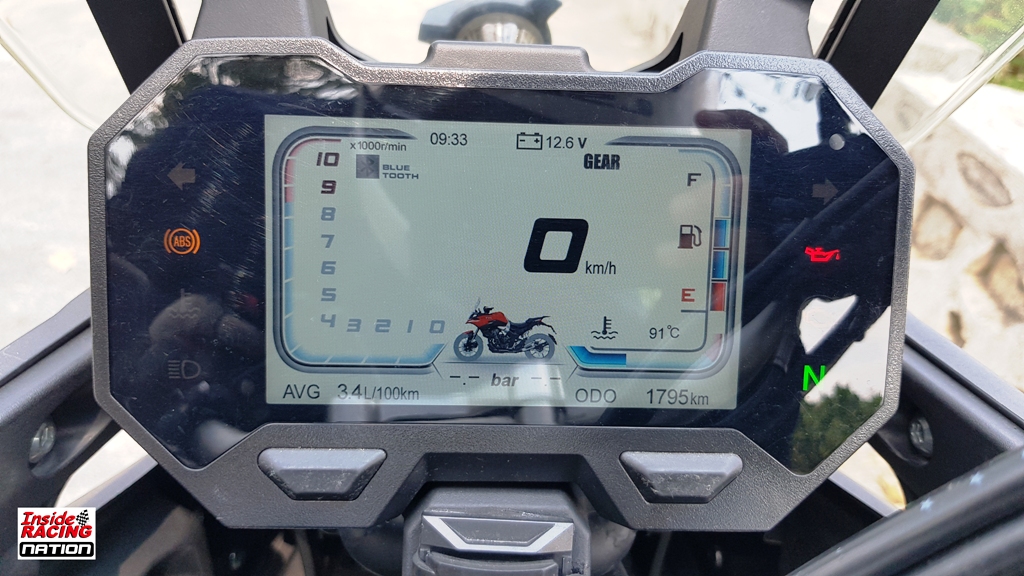 The overall dimensions are well proportioned and pleasant to the eyes and do not look like an overly-styled mad max bike. This is also one reason why it has become a success in Europe.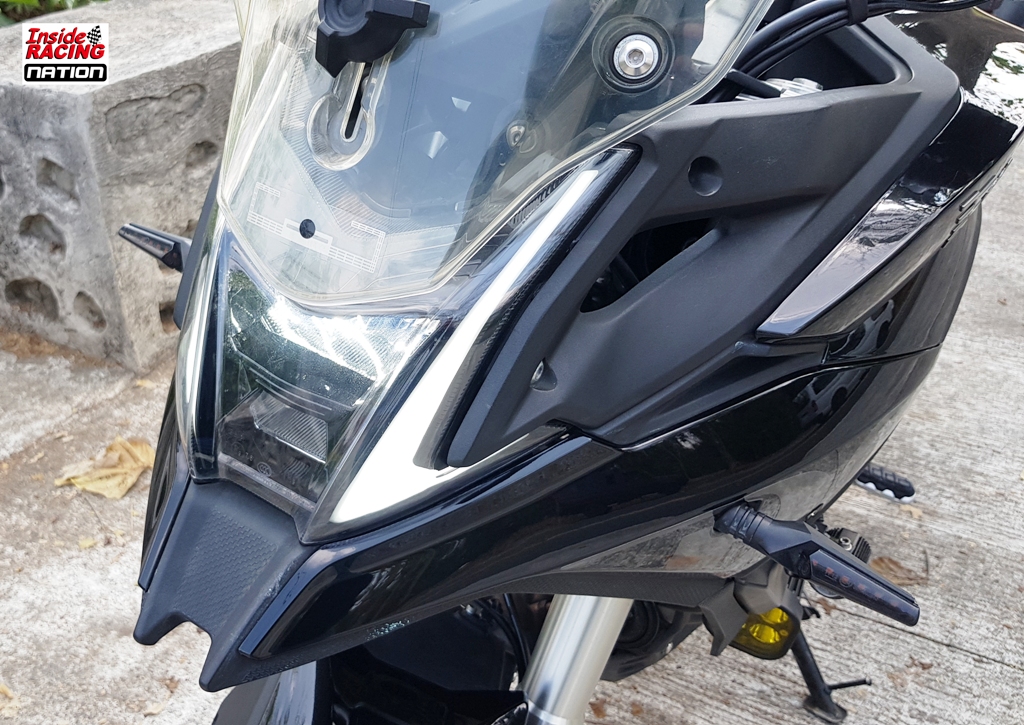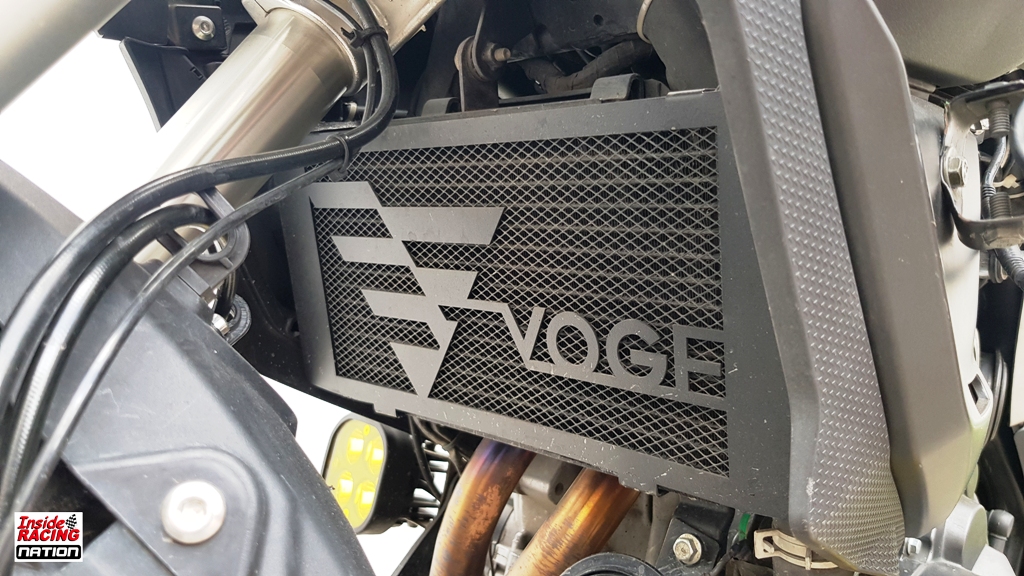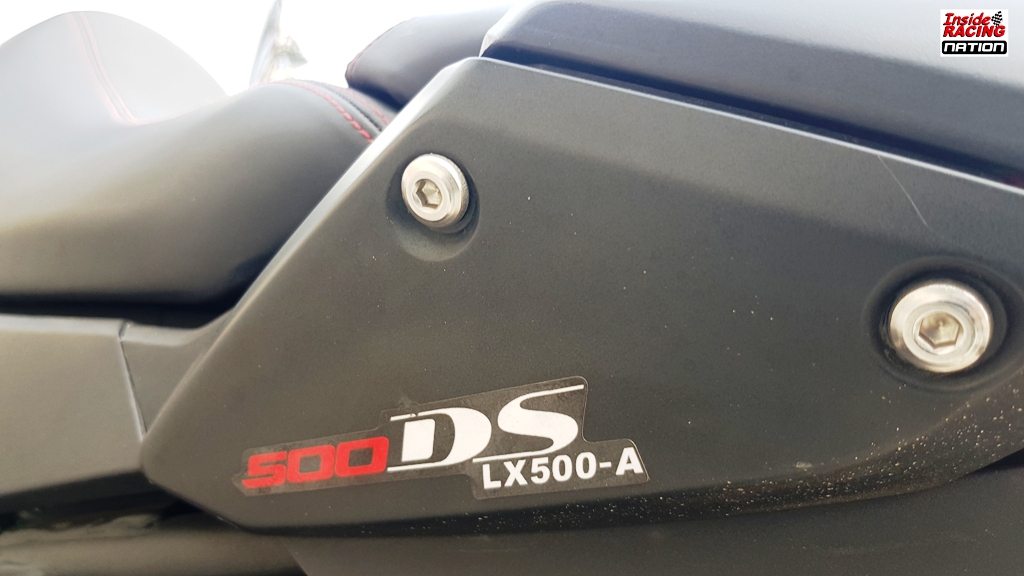 It is still powered by the smooth and great sounding KE500 471 cc parallel-twin engine producing 46 HP at 8,500 rpm with a torque of 43 Nm at 6,500 rpm.
It is similar to the engine that went around the Philippines under all weather and road conditions for more than 15,000 kms during actual testing by VOGE Philippines. It starts instantly, idles and revs cleanly. It feels refined as you are riding with minimal vibration. It also has that surprising deep bassy exhaust note that makes it sound like a more powerful sophisticated engine.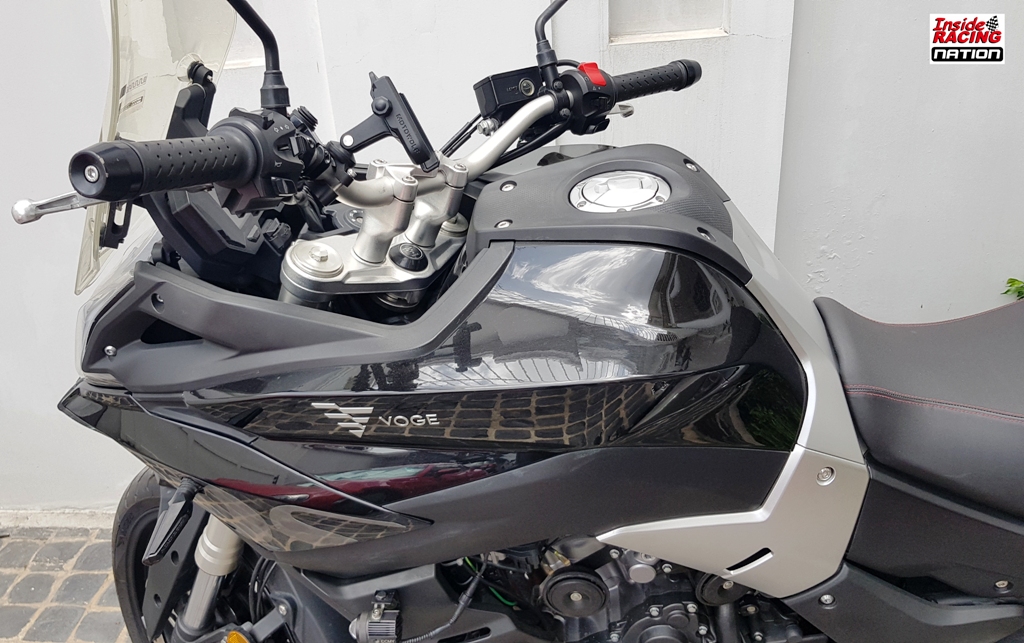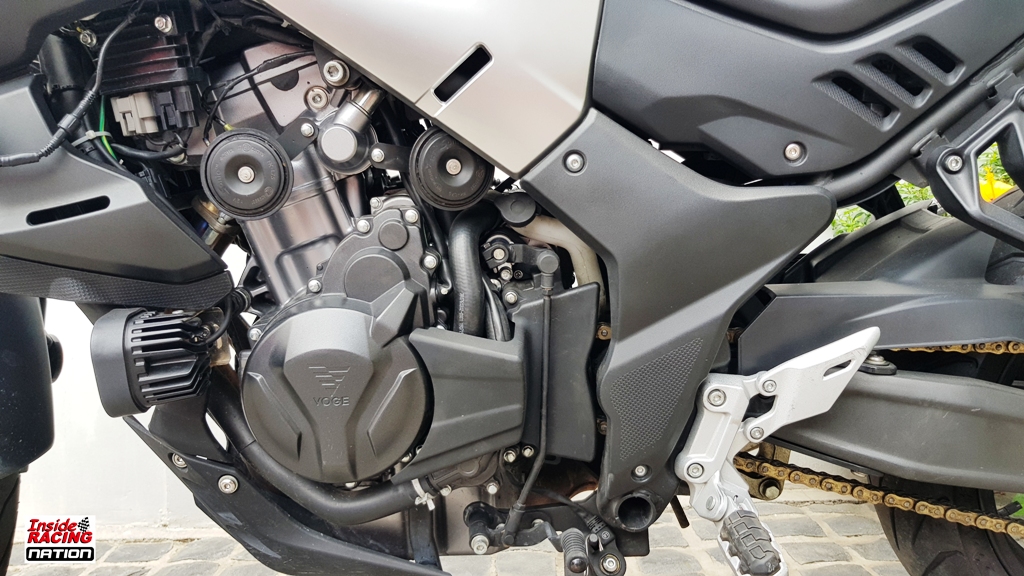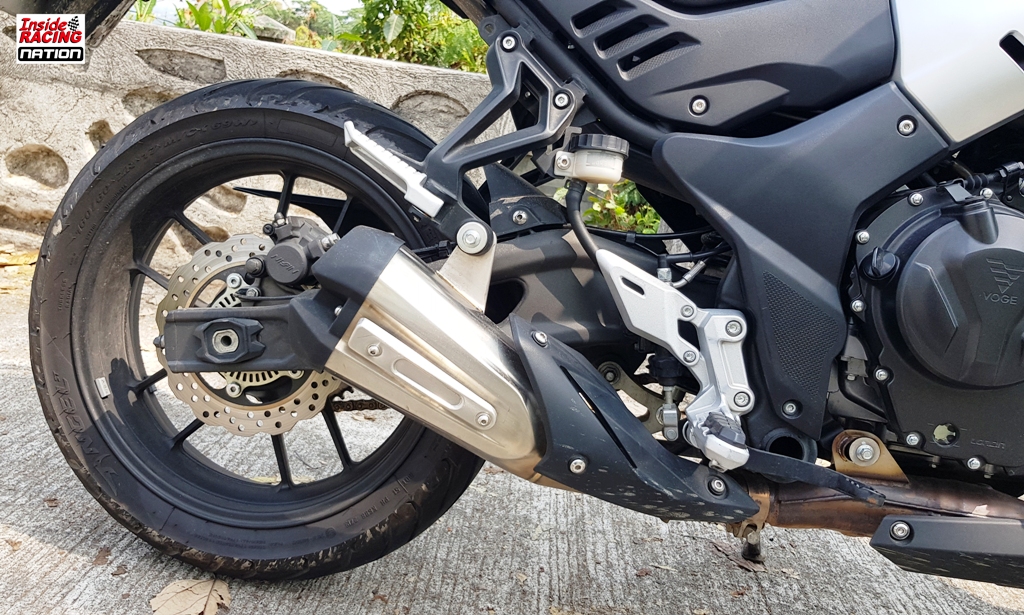 It is coupled to a 6-speed manual gearbox. It also has the same 17-liter fuel tank. Seat height is 815 mm.
Like the 500R, the DS also has quality components such as Pirelli Angel Tires, BOSCH EFI and BOSCH ABS, NISSIN brakes and KYB suspension. All these making you feel both good and secure about your motorcycle.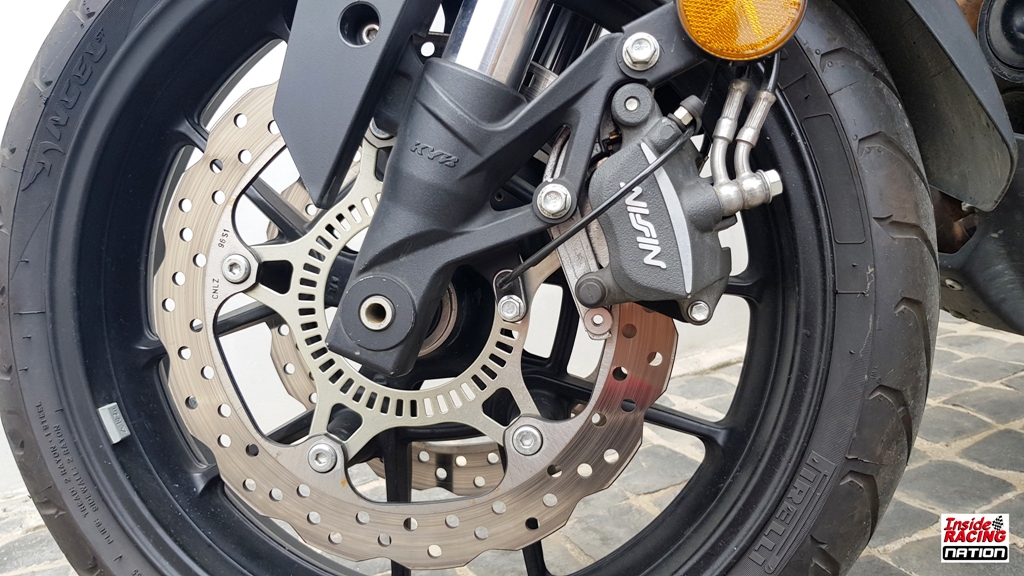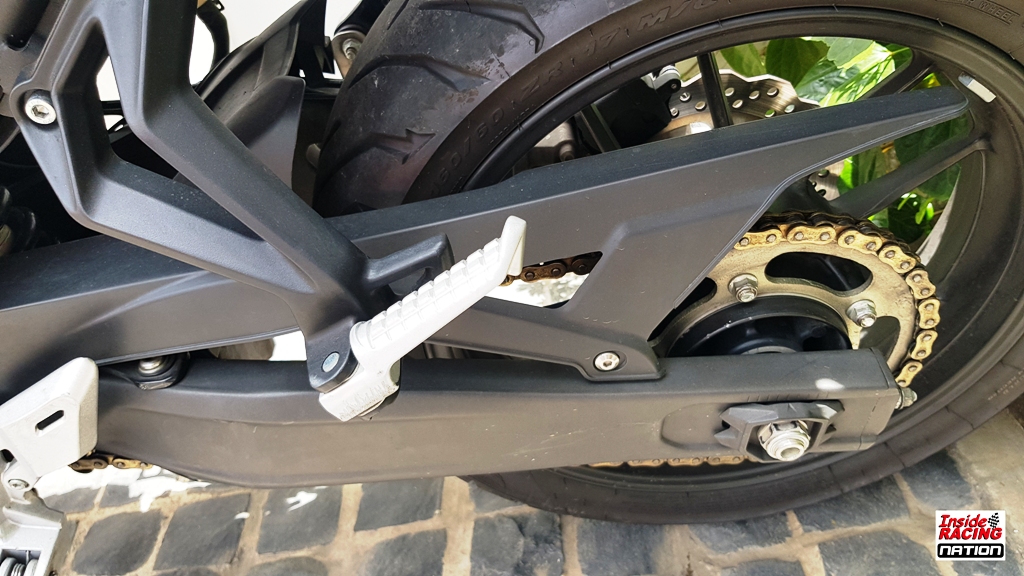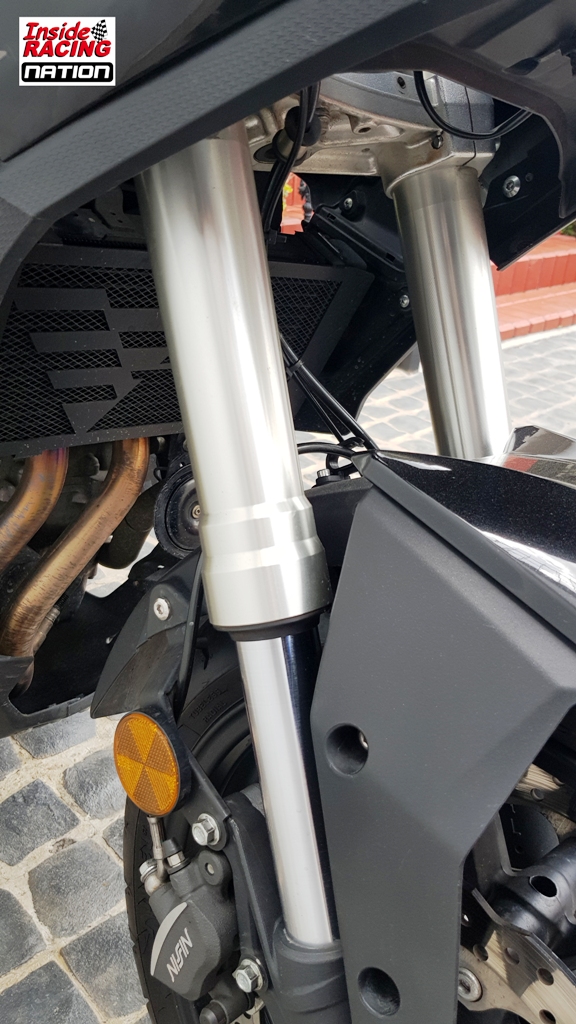 We find the riding impression is better than the naked 500R because in addition to the light and easy handling, the 500DS has better long range comfort and slightly better wind and weather protection because of the upright riding position, windshield and added bodywork around the tank.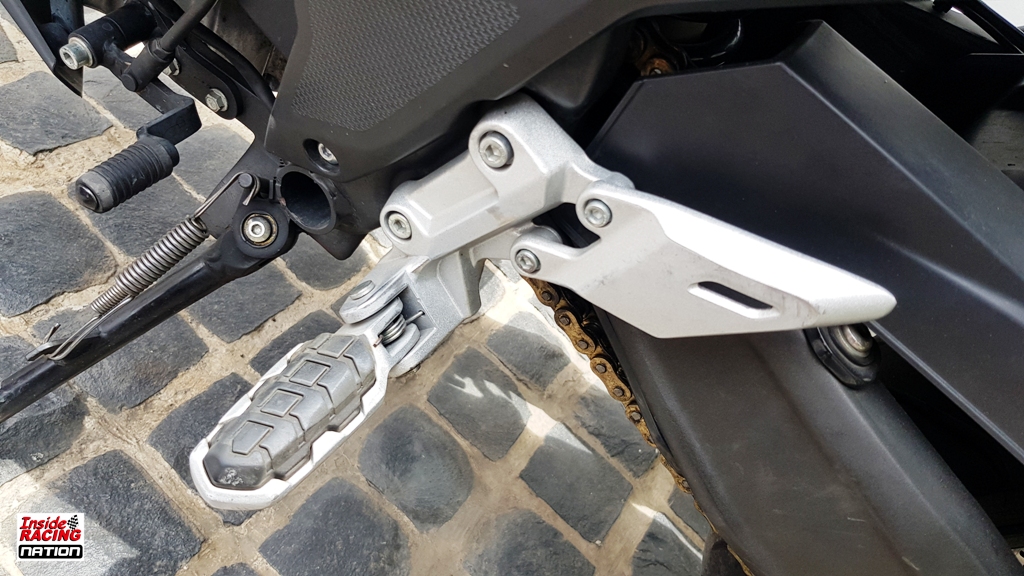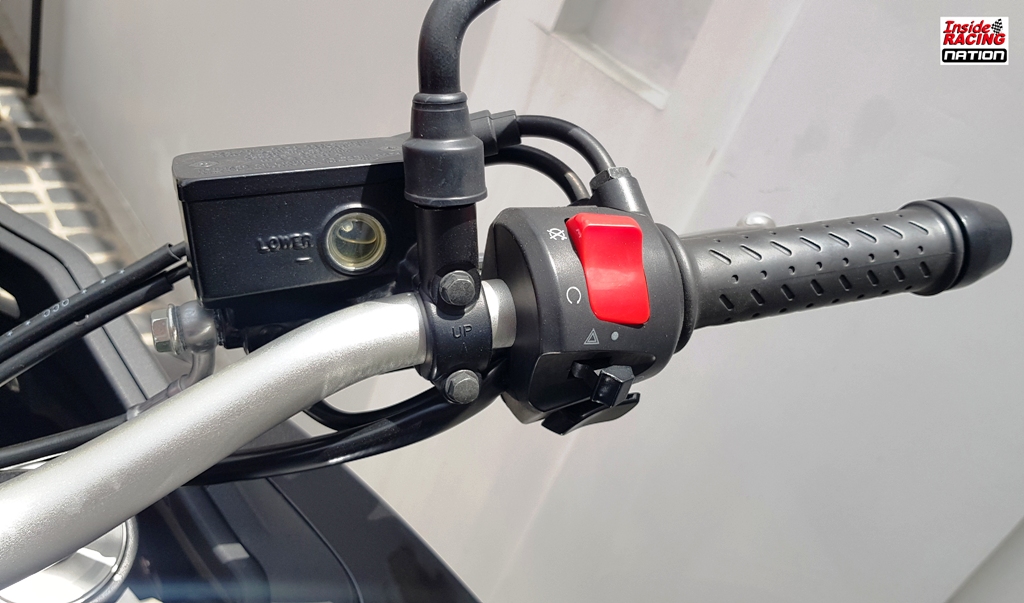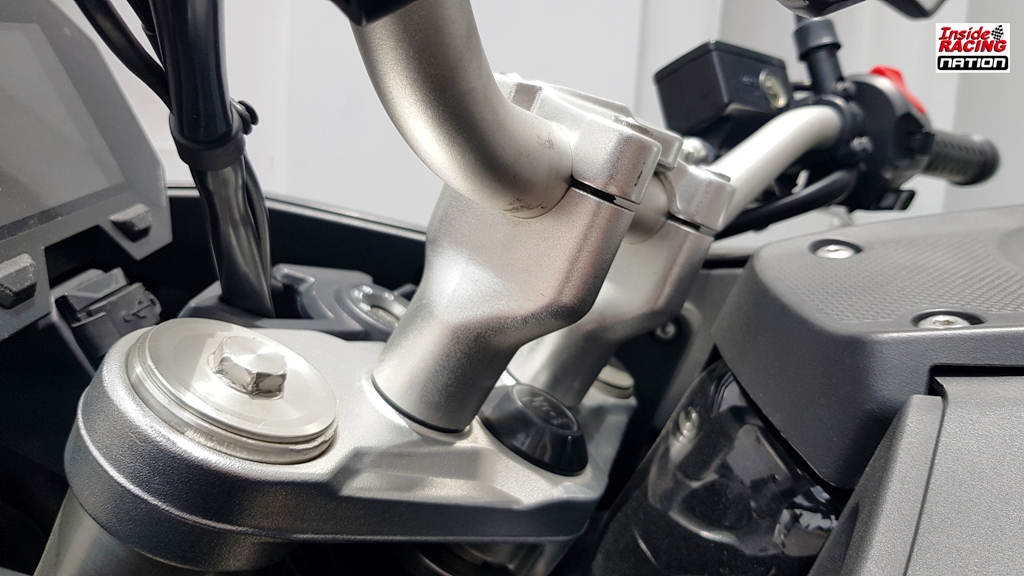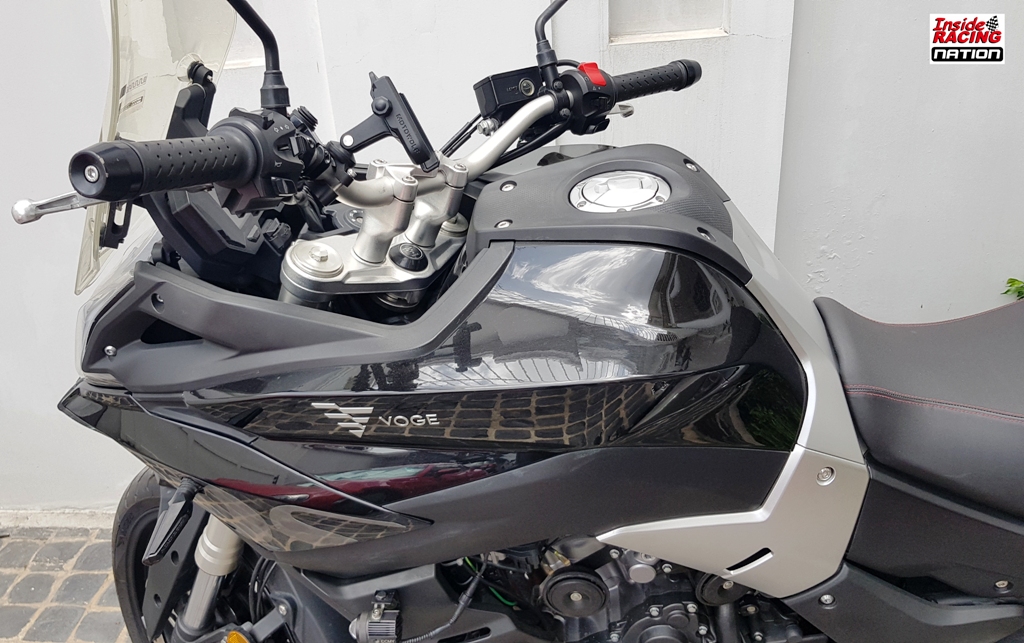 With all of these features and quality and dynamic characteristics, the 500DS could be the perfect adventure bike for most Filipinos who put more importance on the riding and value rather than the brand of the bike. It has solid build quality, good finish, and a smooth and torquey engine.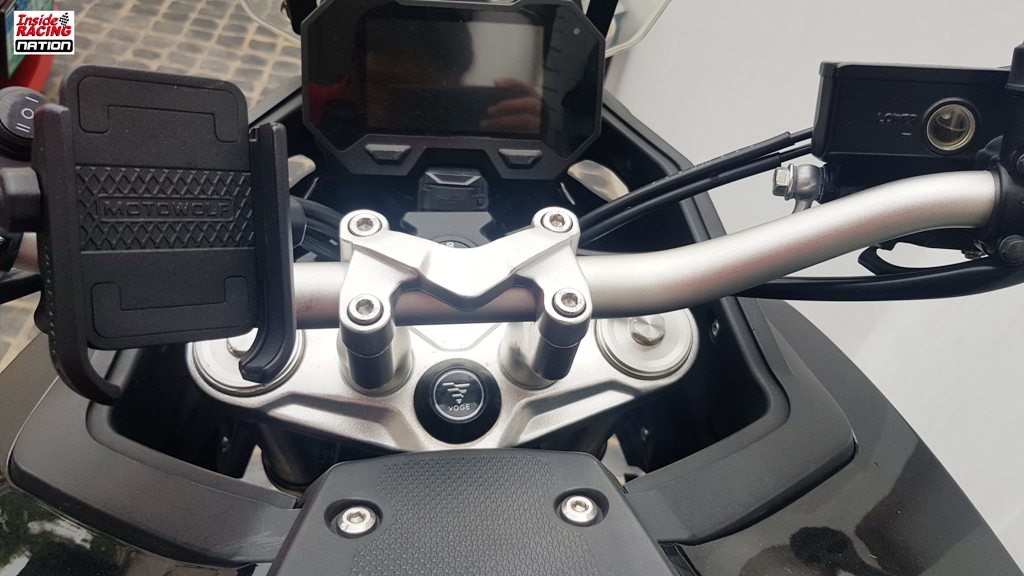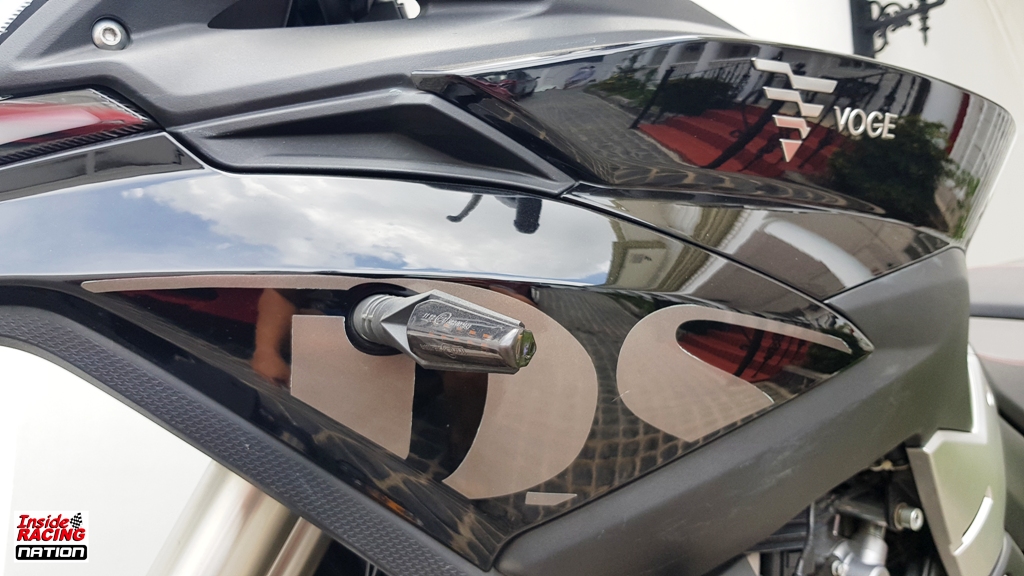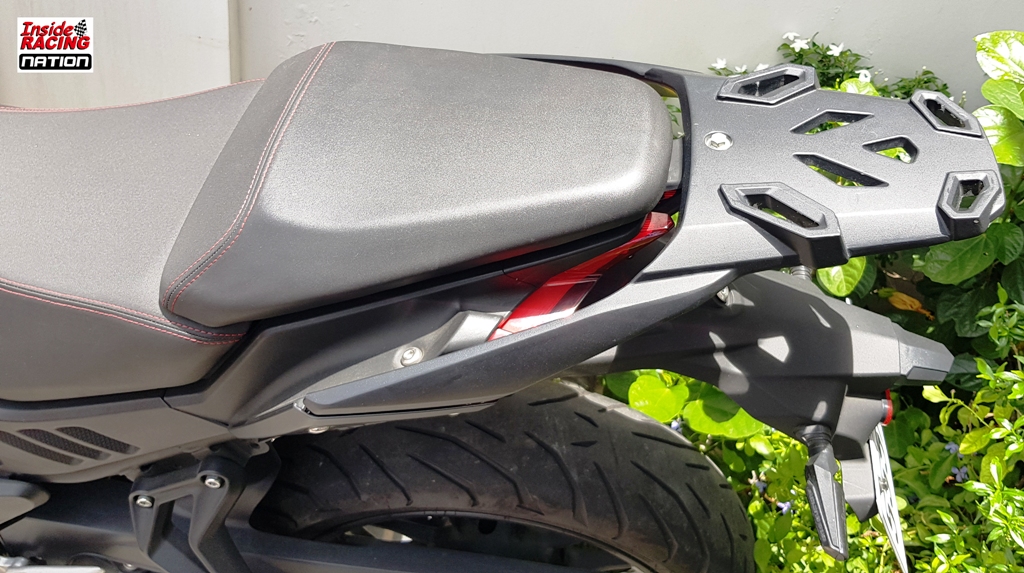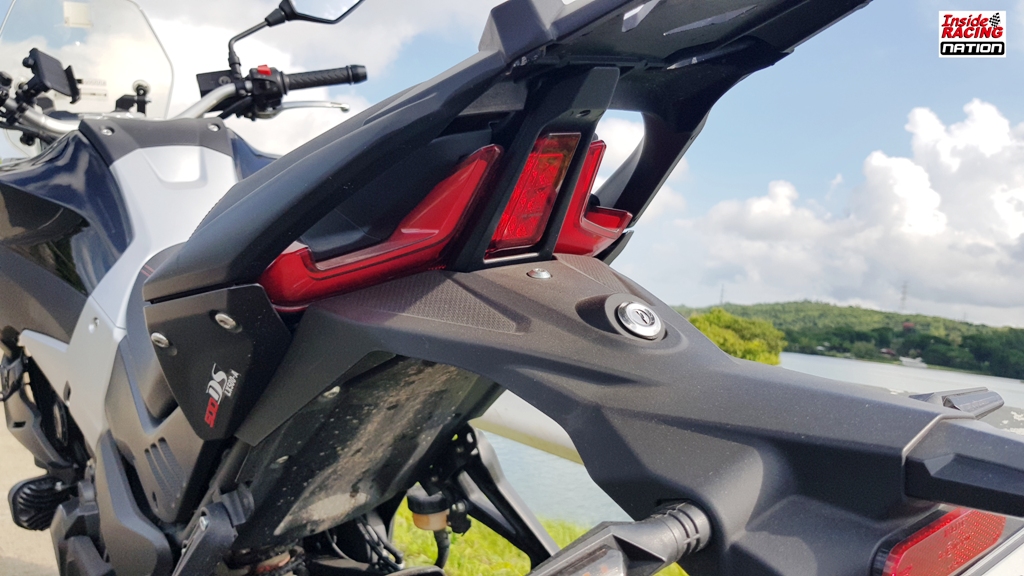 Just like the 500R, if you are a real rider with real-world budget for a big bike that can do all you actually need in your touring rides around the Philippines, you better hurry. Because, just like the 500R, many will fall in love with it and stocks will be depleted sooner than you think.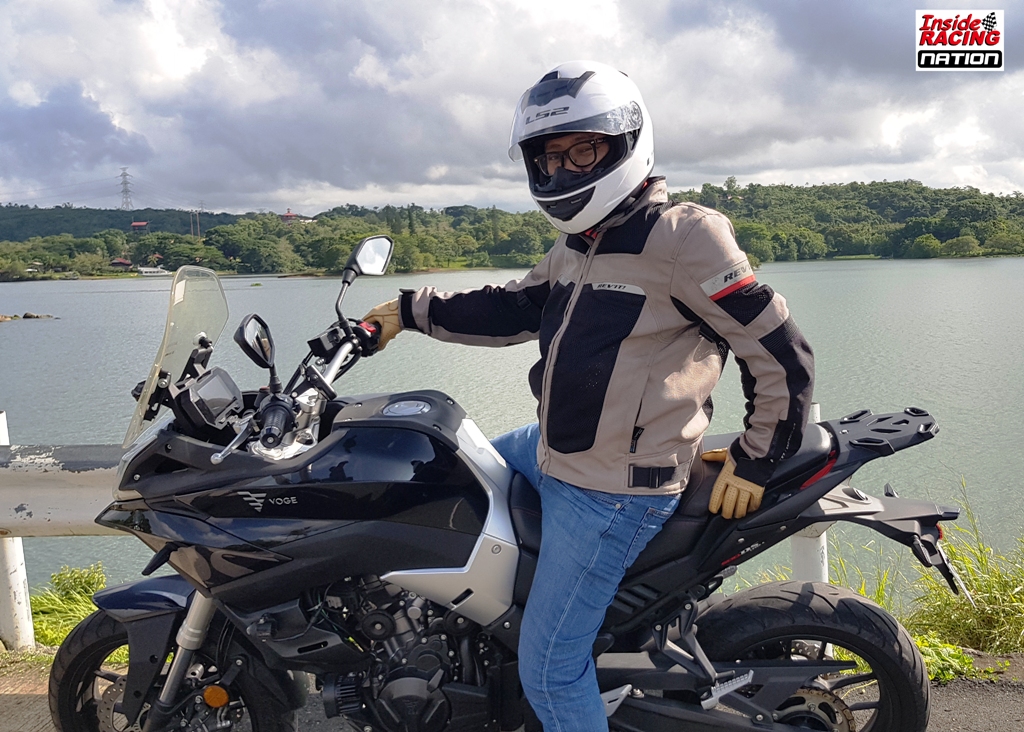 Al Camba
"Generally a pleasure to ride, in fact, it is almost addicting! From the torquey, smooth, responsive and nice sounding engine, the smooth and precise transmission, the low level of vibrations and harshness coming from the bars, seat and pegs, the light, almost telepathic steering and handling, the confidence-inspiring brakes and tires plus the comfortable suspension and ergonomics. It will not tire you even on a long ride. The seat height is just right for me (I'm 5'6″) and the handlebar width just gives me the right comfort and steering leverage without putting unnecessary pressure on my hands on long rides. The reliable and quality tires, suspension components, and brake system take my mind of any mechanical or electronic issues while on any ride.  It then gives you a very big smile every time you think about how much you paid for it. No wonder in Europe they call this bike the ADV Bargain!"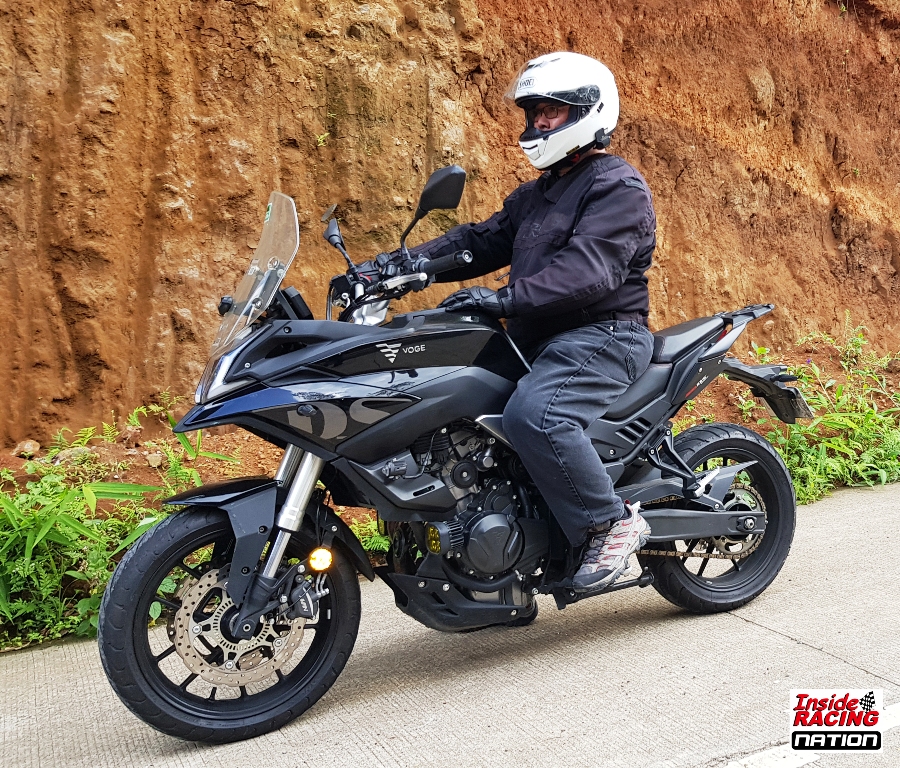 Jake Swann
"Dressing yourself for a ride you've done a hundred times can dull one's self to the excitement, but one thing that is consistent is the feeling of the first ride on a new bike. It's getting on the saddle and feeling out the new height and the weight, squeezing the controls, feeling, not hearing the power, which is innately intimate. Riding is sexy and this is.
We've got different motorcycle genres, sport, cruiser, touring, standard, off-road and dual-purpose. The 5000DS embodies the classic adventure bike look, clean and sleek with an eye-catching pedigree, sprinkled with enough tech to awe the awed, the instrument panel looks like it got taken off a Nintendo Switch. Another worthy feature is the USB port for charging your cell phone or Bluetooth intercom unit, which I hope this will become standard on all motorcycles.
There are very few disappointments in testing motorcycles, but a consistent thread in the testing always involves the head lights and the horn. Why do you think standard upgrades done on bikes usually involve the headlights and the horn? They are safety concerns.
The 500DS headlight is rather slick, with 6000k beam, it puts out a bit a glare for oncoming vehicles, since I had a number of cars flash me to lower my headlight beam. But the dispersal of the headlight's beam doesn't allow me to see into the corners.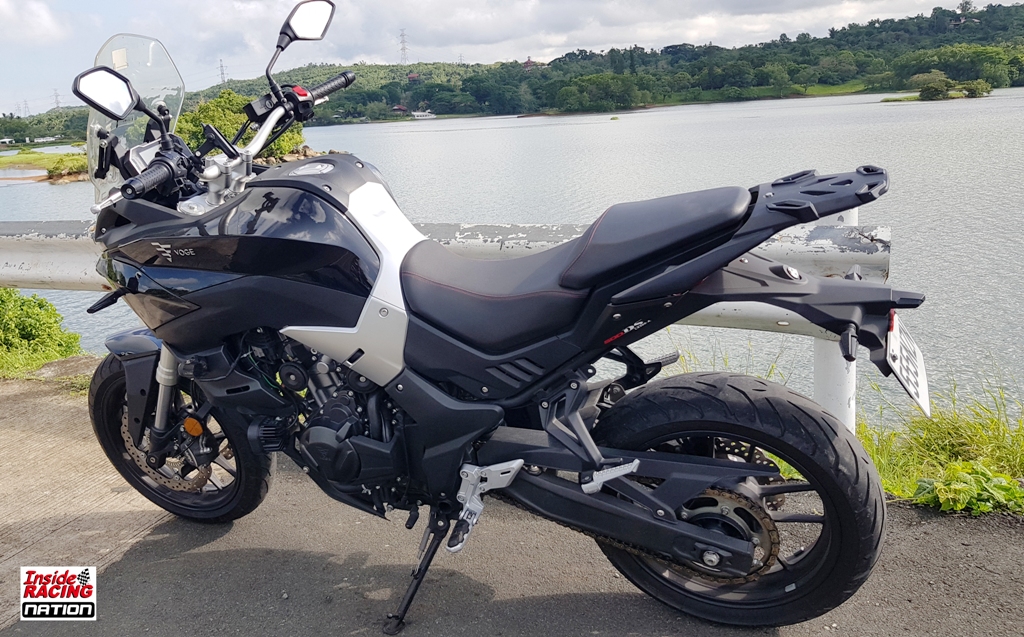 The 500DS gives as good as the other gets. I enjoyed it. Like most twins, it has a good amount of torque to pull you out of situations or climb mountains. I did an appreciatively moderate speed run and it satisfied me. Sustained highway speeds are something else, but like most motorcycles, they are used for in-city travel and this twin has enough OOMPH to get it done. If this is your first bigger bike, at 188 kg, you'll need to muscle it through rush hour traffic. As a heavyset rider, I can make the rear end shimmy when I goose the throttle mid turn, so I don't do it so much and it still holds a line just fine.
Like all bikes, you need to tweak the controls to smoothen them out and increase ease of use and comfort. Each rider is different and you should learn enough about a motorcycle to help it suit your needs.
Will the new player's offering to the motorcycling public's altar of acceptance?
Reliability is the question the old players in the industry will throw in the discussion, which is a very good argument because, as of today, no one really knows. The answer is, "ONLY TIME WILL TELL." It's easy to test power and handling, but reliability under different environmental conditions is another discussion entirely.
For now, my impression is definitely positive and hopeful for the 500DS's future."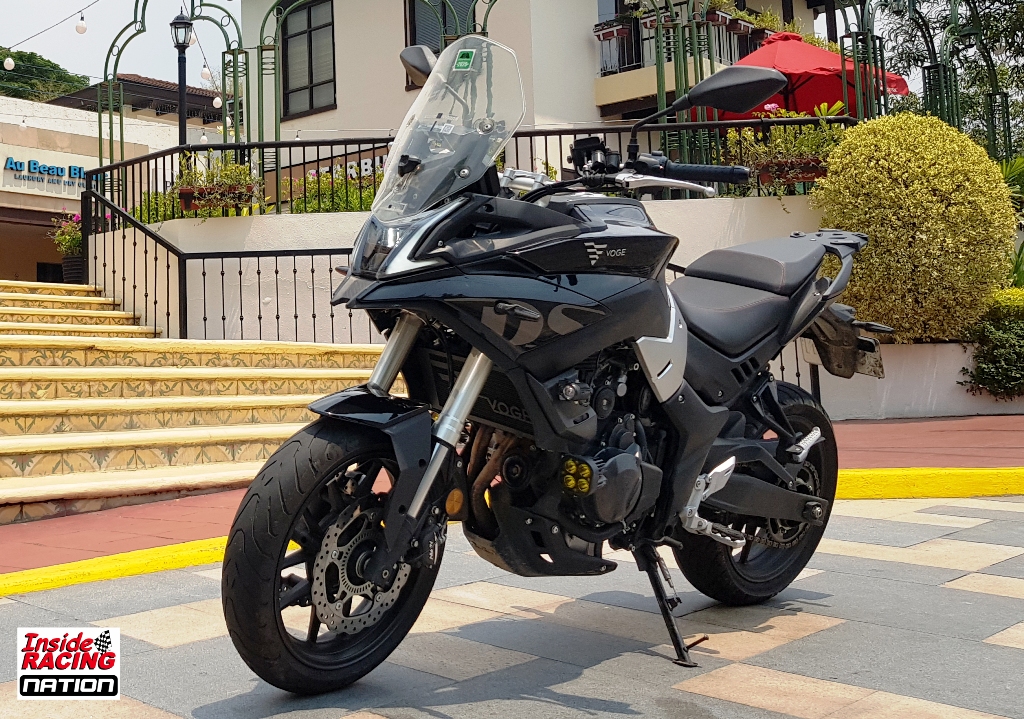 Thank you for visiting insideracing.com.ph. While you are here, kindly don't forget to click on our advertisers ads above, visit their site and consider them for your motorcycling needs. It will help us a lot.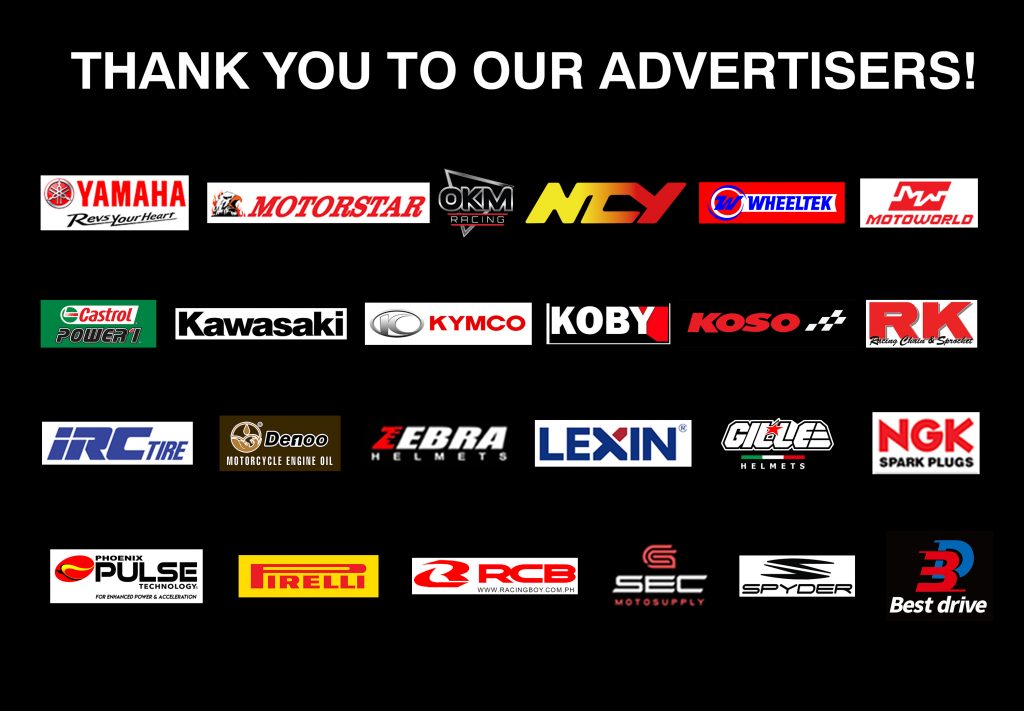 You can also order a copy of our monthly print magazine for more riding contents to read and enjoy at your leisure anytime by clicking here.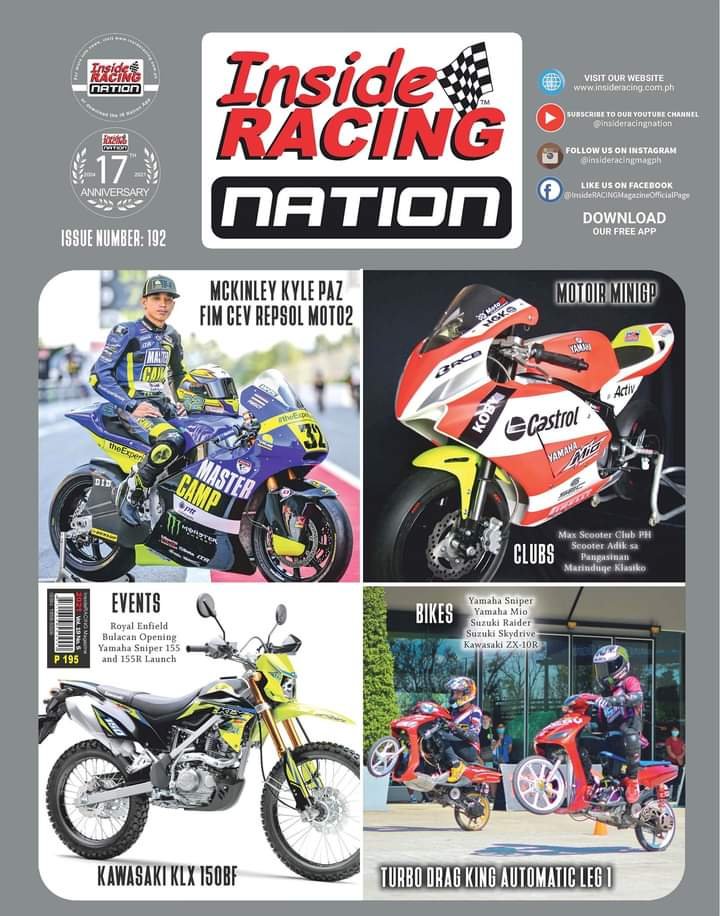 You may also express your thought below through the comment section. You may also follow us on Facebook, on Instagram @Insideracingnation or subscribe to our YouTube channel.