We are Bigger and Better!
Date posted on April 12, 2020
Share this
Now that our free App and website have been relaunched and refreshed, it's time to reboot the print version of InsideRACING.
It is the biggest and the prettiest version of IR in 15 years! It is not only the bigger size but also the improved design, quality of paper and print – all designed to make it more appealing to read, hold and keep.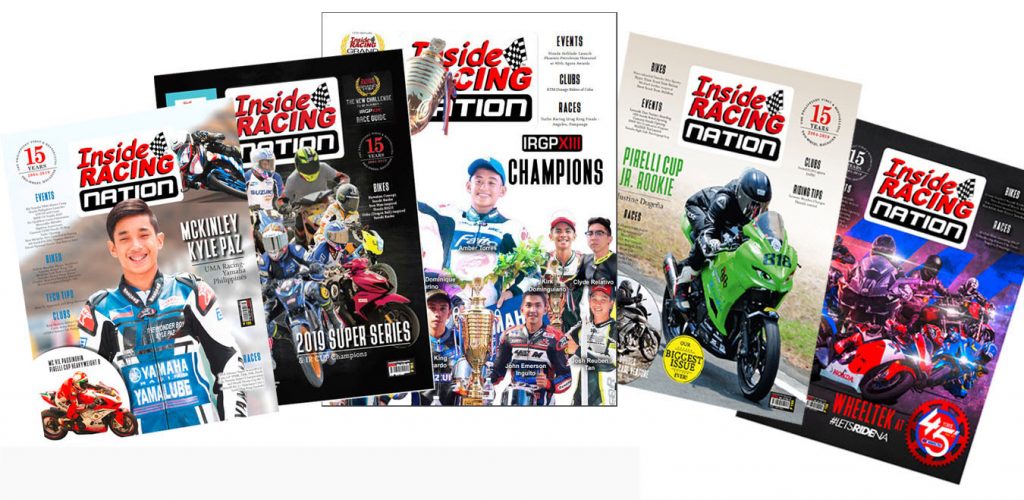 Contrary to decision trends by other print magazines in the industry, we strongly believe that print is not yet dead.
Wait! Don't get me wrong.
Yes, there are many electronic/digital and social media platform options now that are available and accessible via smartphones which are addictingly pursued and valued by marketers and users, to which we also agree and share the addiction. Embracing a big shift and culture change is important to us and is the only way to go forward.
And that is why we are also present in these electronic mediums with our own improved website, social media pages, and even invested in our free App. We have accepted that we need to join heavily in these platforms so we may be considered viable and up-to-date by the marketers at the same time be exposed to the big audience in the digital world.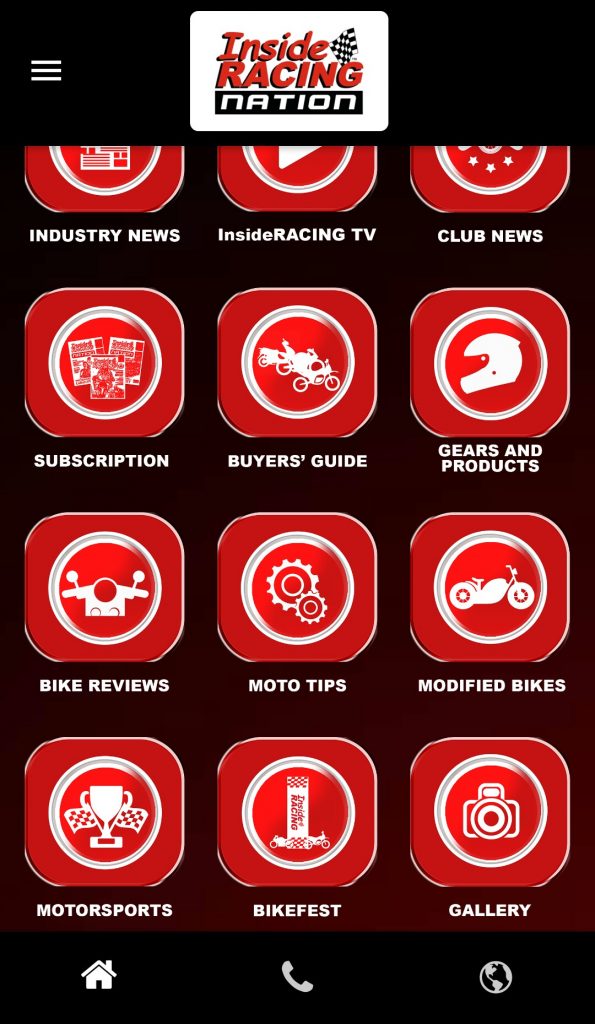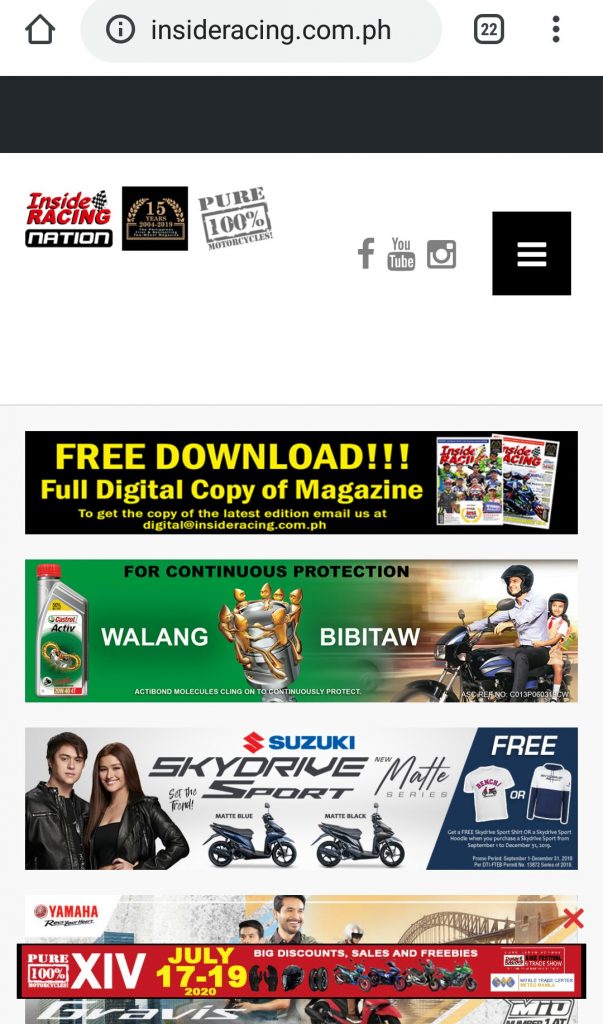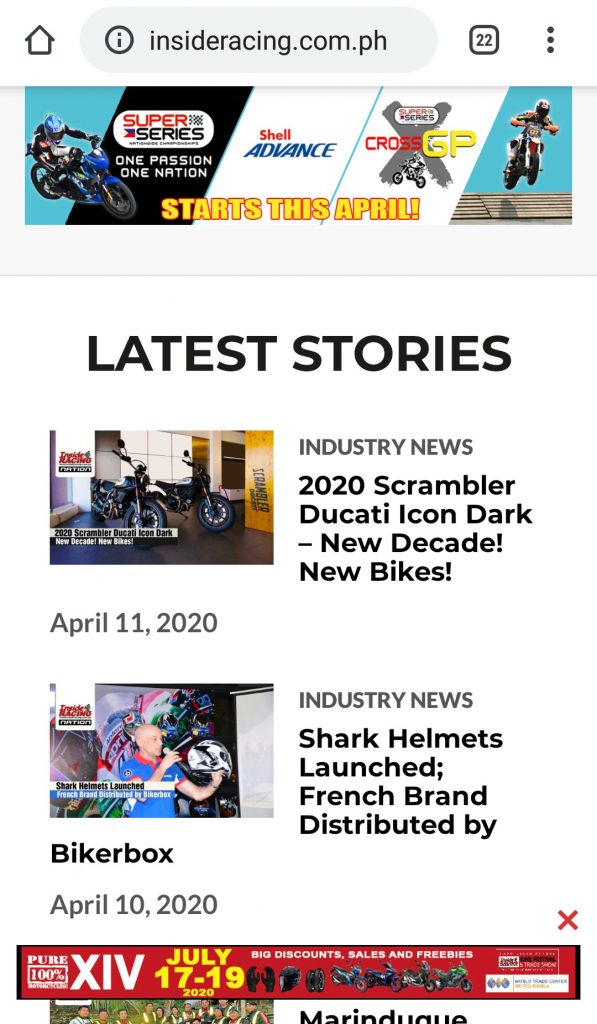 IR facebook page: https://facebook.com/InsideRACINGMagazineOfficialPage/
IR instagram: https://instagram.com/insideracingnation
However, I believe that print media still has a place in creating awareness, just like radio and billboards; because I believe print is more effective at targeting customers and making a lasting impression.
One great reason why print is important is because it creates credibility. Based on history, print media reports the most accurate news and information. Publishers are more careful and avoid printing fake, unresearched news.
Investing in quality printed material signals to customers that you are serious about your business and that you offer a worthwhile product or service. Print can also create genuine and well thought out action of engagement between the customer and the brand.
As I said, we embrace the digital world wholeheartedly, but we feel print will survive because it brings a different kind of engagement and communication. Just like radio and billboards, it serves a different purpose in terms of marketing communication so we hope that print will continue for another 15 years!
by InsideRACING Magazine's Publisher-Editor, Mr. Al Camba
This was published in InsideRACING Magazine's Volume 17 Number 5 issue