What Masato did 7 days after a big crash!
Date posted on September 9, 2018
Share this
Yamaha GP9 Finals Official Results
Sept 9, 2018
Palawan International Circuit
Sanctioned by USRA
All Female class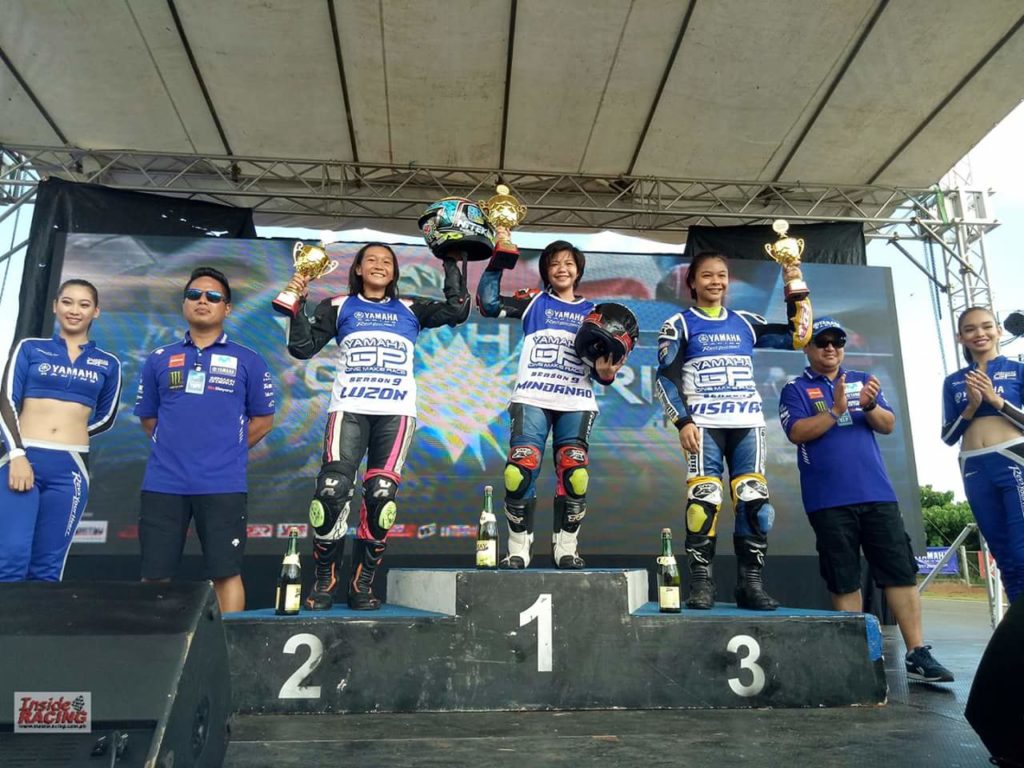 Heat 1
1.Justinne Bethany Tolentino of Phoenix-Yamaha-KOSO-Faito
2. Erika Ondillo
3. Jannesse Llois Lucero.
Heat 2
1. Justinne Bethany Tolentino
2. Erika Ondillo
3. Alicia Jaine Ortega
Overall
Champ- Justine Bethany Tolentino (50pts)
2.Erica Ondillo (40pts)
3. Alicia Ortega (29pts)
Dealer Cup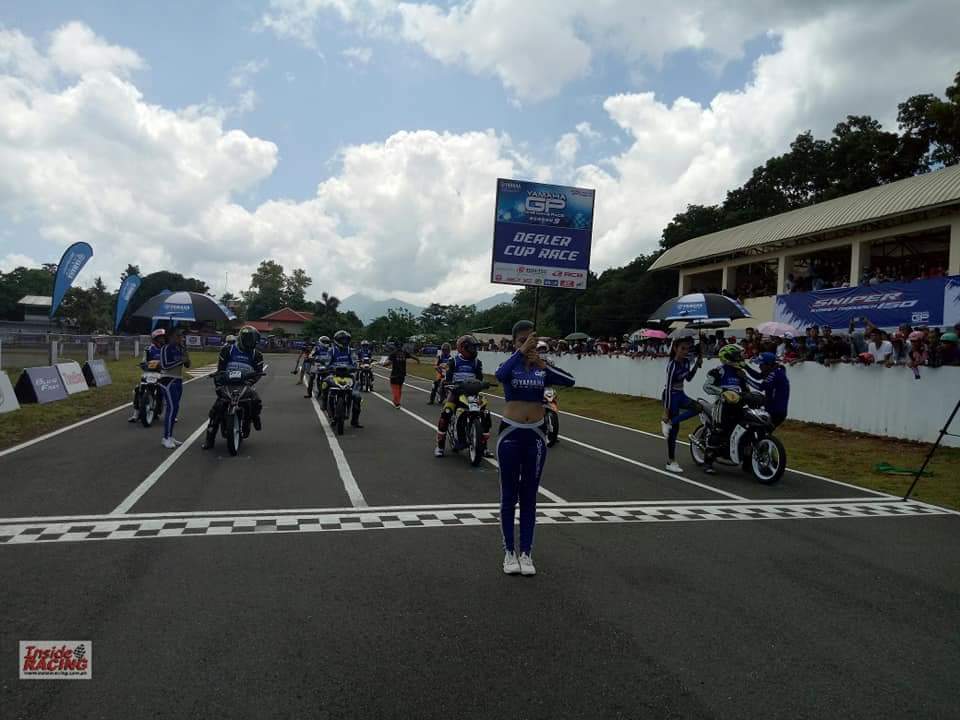 Heat 1
Expert
1.Ephraim Onahon of Rhean Marketing
2. Dan Carlos
3. JE Inguito .
Intermediate
1. John Paul Lantape of Motorace
2 Macdon Sande
3.Bornok Mangosong.
Heat 2
Expert
1. Ephraim Onahon
2. Dan Carlos
3. Ernie Daguio Jr.
Intermediate
1. John Paul Lantape
2. Bornok Mangosong
3. Travis Baroja
OVERALL
Intermediate
1.John Paul Lantape (62.5) Motorace
2.Bornok Mangosong (45pts) of Rhean Marketing
3.Mcdon Dave Sande (38:75pts) of LYR Motorhub
Expert
1.Ephraim Onahon (62.5) Rhean Marketing
2.Durraine Dan Carlos (50pts) LYR Motorhub
3.Ernie Daguio (36.25pts) of DHCI Cyclhaus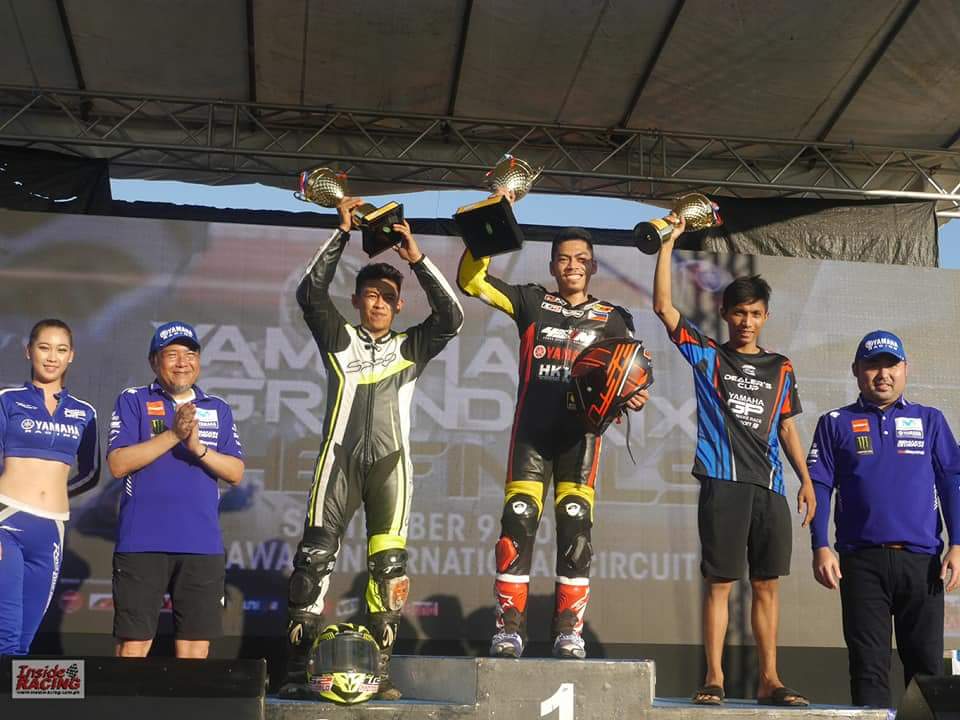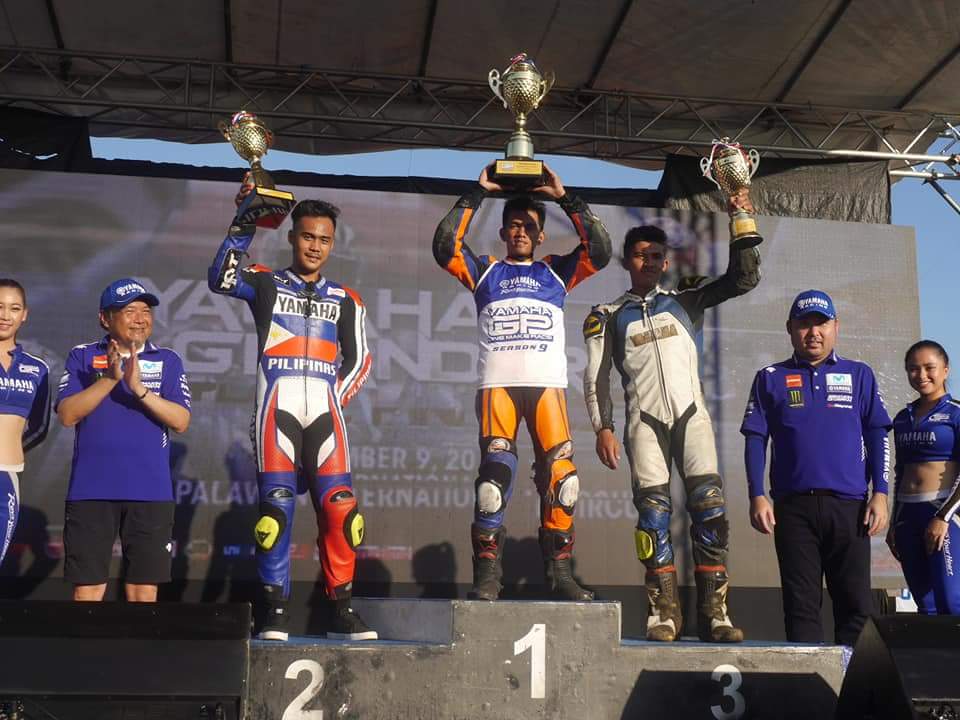 Sniper One Make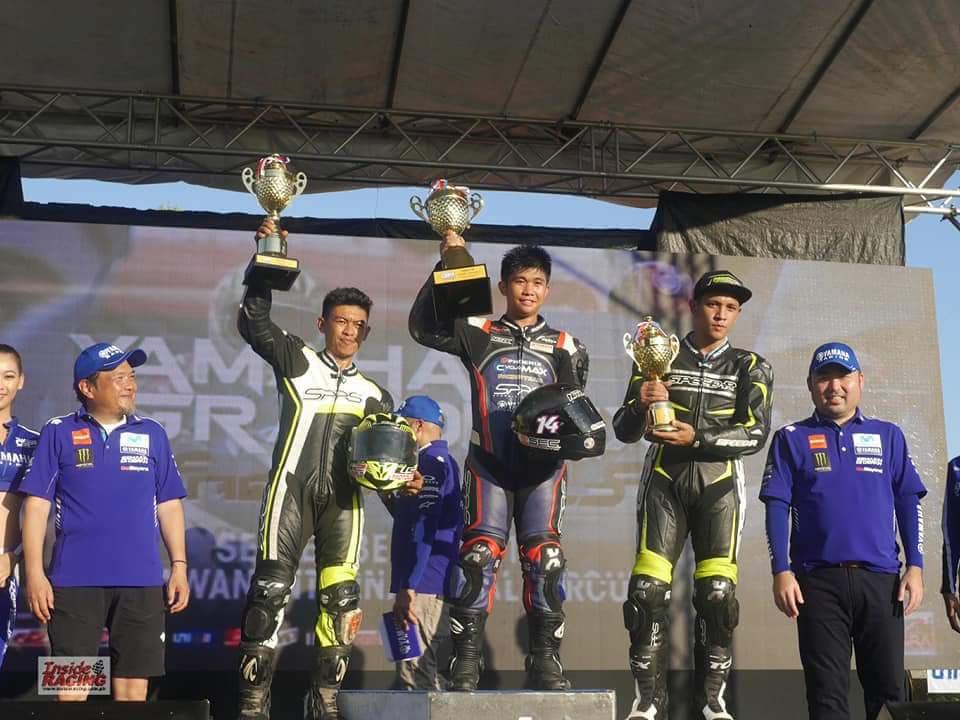 Heat 1
1.Vrei-ar Suba of Phoenix-Yamaha-KOSO-Faito.
2. Dan Carlos
3. Romer Corbe
Heat 2
1. Vrei-ar Suba of Phoenix-Yamaha-KOSO-
2 .Dan Carlos wm
3. Romer Corbe
OVERALL
Champ : Vrei Ar Suba 50pts
1st : Dan Carlos 40pts
2nd : Romer Corbe 32pts
YGP 150 UB Open Championship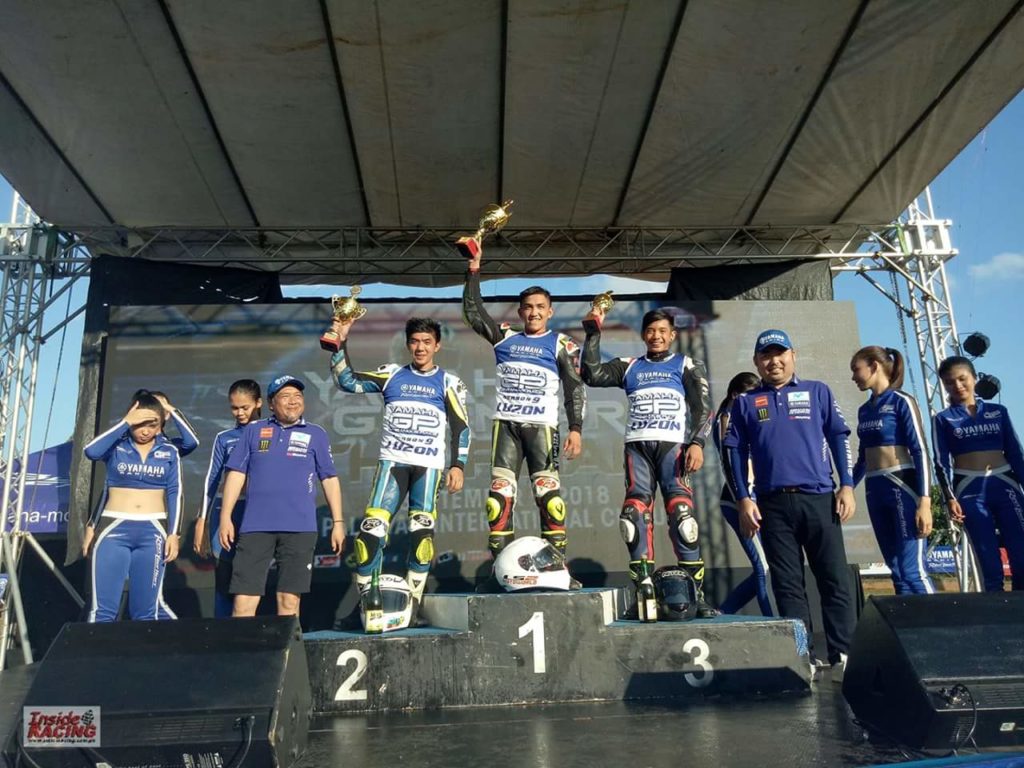 Heat 1.
1. JE Inguito wins 4S1M-Yamaha's
2. Masato Fernando of Yamaha-Spec V
3. McKinley Kyle Paz of Phoenix-Yamaha-KOSO-Faito
Heat 2
1. John Emerson Inguito – 4S1M-Yamaha
2. Masato Fernando – Yamaha-Spec V
3. McKinley Kyle Paz – Phoenix-Yamaha-KOSO- Faito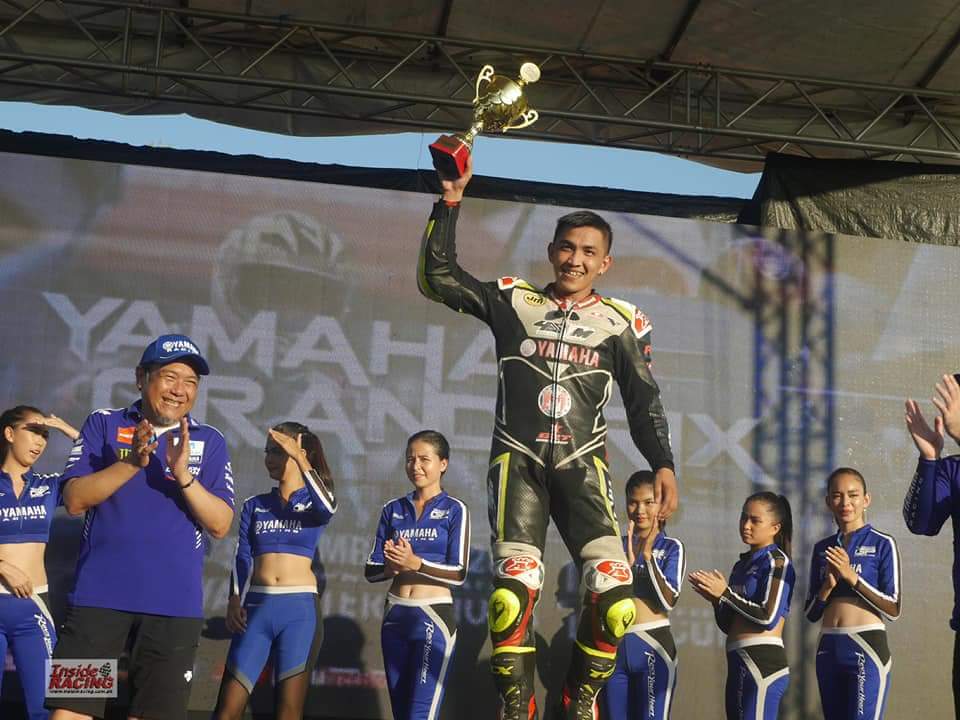 Overall Palawan Leg
Champ: J.E. Inguito 62.5
1st: Masato Fernando 50pts
2nd: Mckinley Kyle Paz 40pts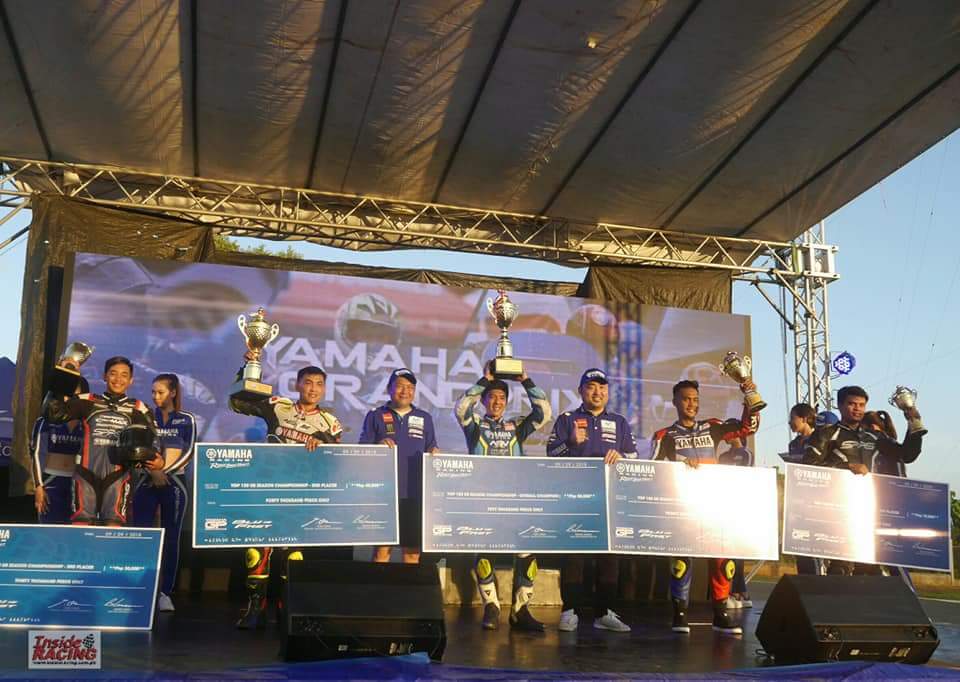 Season Championship (Overall)
Masato Fernando: 188pts (1st)
John Emerson Inguito 170.5pts (2nd)
Mckinley Kyle Paz 131pts (3rd)
Bornok Mangosong 127.5pts 4th
Garry Caneda 85.25pts 5th