Wheeltek 40th Grand Celebration at Trinoma
Date posted on October 1, 2014
Share this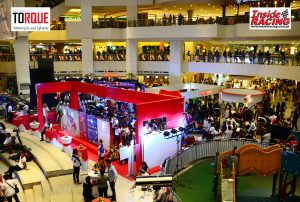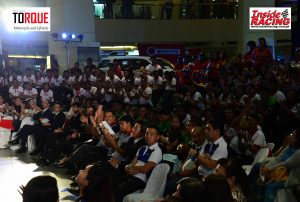 In celebration of its 40th year Wheeltek Nationwide, a leading distributor of motorcycles in the Philippines with hundreds of dealerships all over the Philippines, organized a two-day Grand Celebration September 28 at the Trinoma Activity Center in Quezon City.
The two day celebration featured bike displays and promotions of its four Japanese motorcycle brands namely Honda, Yamaha, Kawasaki and Suzuki. There was also a Wheeltek display highlithing the company's history and milestones in its 40 years of existence. There were celebrities, mini-concerts, raffles, games and bike launch events that kept the large weekend mall crowd busy.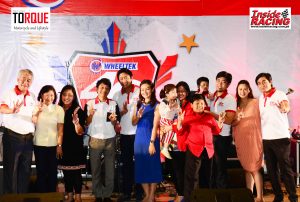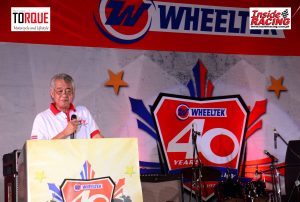 Among the highlights were the introduction of Luis "Lucky" Manzano as the official endorser of Wheeletek, the lauaching of Suzuki's new V-Strom 1000 adventure bike and the awarding ceremony of the recently concluded Jariel's Peak Uphill Climb Challenge event.
Wheeltek Motor Sales Corporation was started by the Odulio family with only 3 Suzuki motorcycles selling under a makeshift store in Cabanatuan in 1973. Since then it has grown to close to 200 branches nationwide selling different brands of Japanese motorcycles. Recently the company also ventured into premium motorcycled selling Suzuki and Kawasaki big bikes . They also have Suzuki and Chevrolet car dealerships.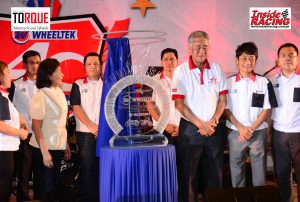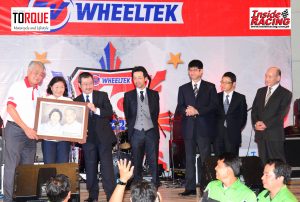 The Wheeltek 40th Grand Celebration will be followed by the Wheeltek Grand Prix, a racing event in Carmona Race track on November 30 and the Wheeltek Track day for big bikes to be held at the Clark International Speedway on December 14.
Watch out for the full report in TORQUE and InsideRACING magazines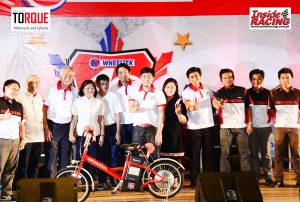 See also