Wheeltek's Kawasaki Leisure Bikes Krib Pangasinan Officially Opened
Date posted on August 20, 2018
Share this
Wheeltek Motor Sales Corporation opened its 5th Kawasaki Leisure Bikes Krib on August 18, 2018. The store located in Calasiao, Pangasinan is the 13th big bike showroom of Wheeltek.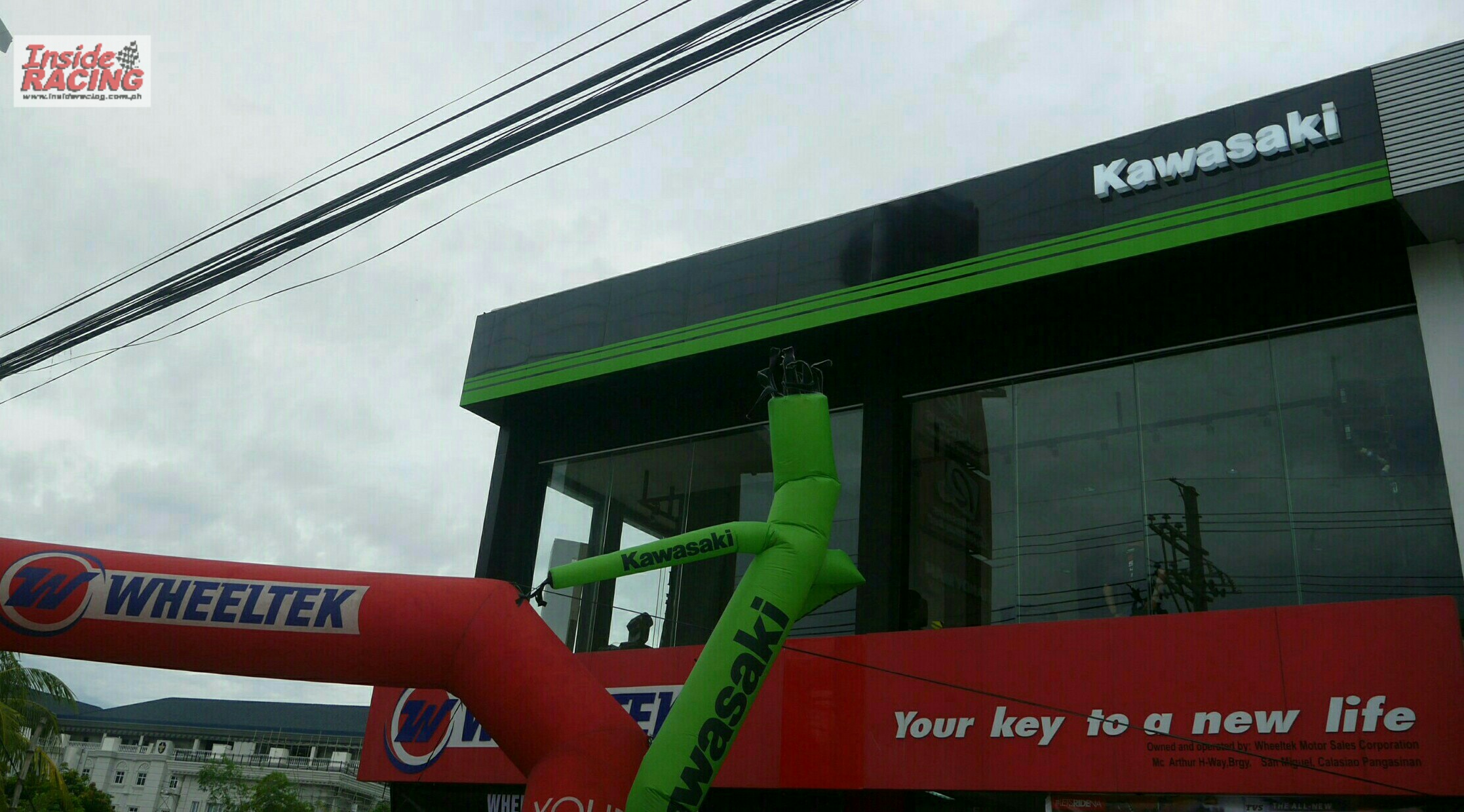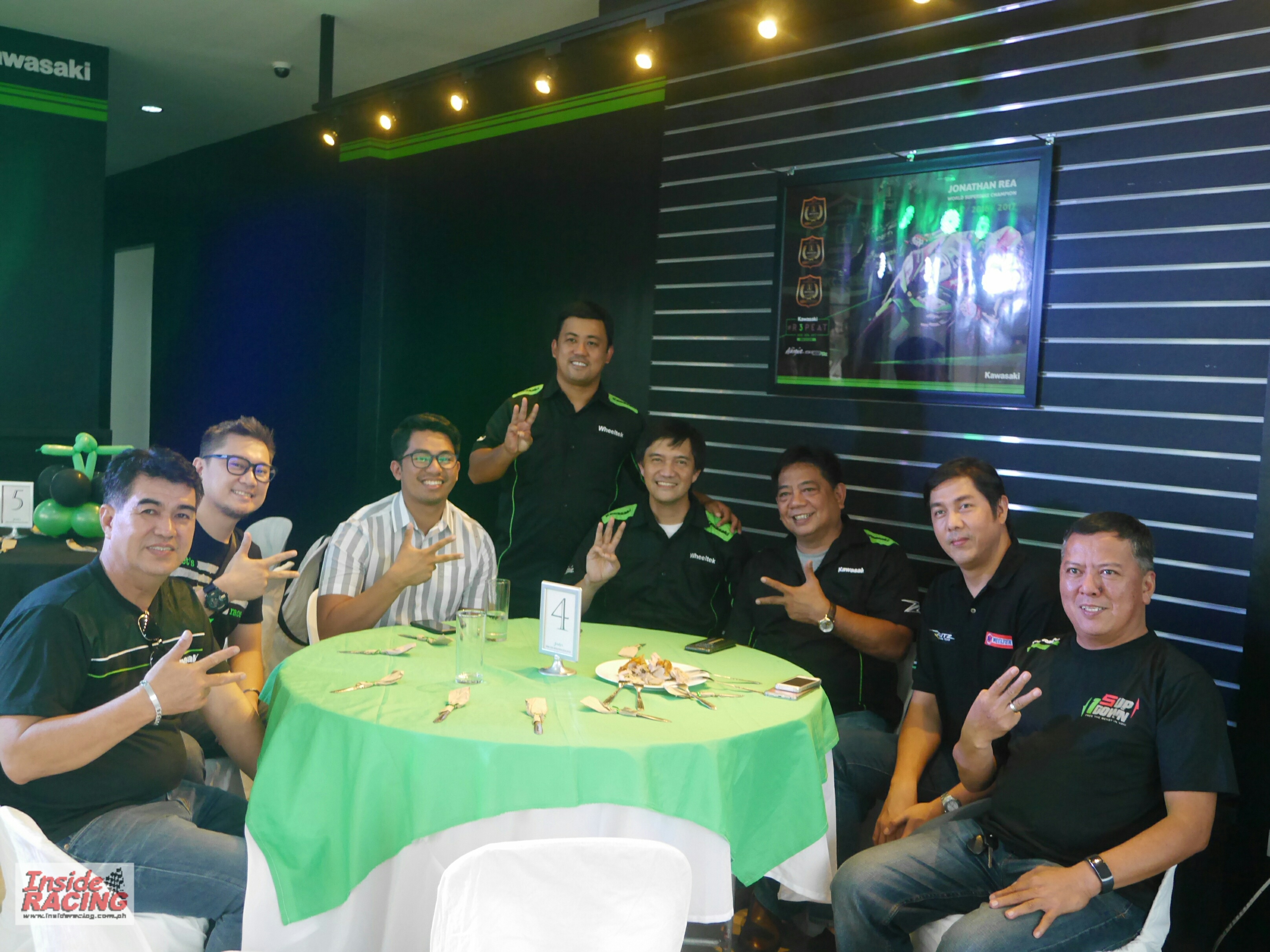 Gracing the event were Wheeltek's Chief Auditor Mr. Joel Ortiz Luis, General Manager for Big Bikes Mr. Bobby Orbe, Manager for North and Central Luzon Mr. Philip Garcia,  Mr. Jimmy Obligacion, the manager of the newly-opened Kawasaki Leisure Bikes Pangasinan, and Mr. Pat Cunanan, also a Wheeltek manager. In attendance for Kawasaki Motors Philippines were its General Manager for Motorcycle Sales Mr. Noel Carrera, Account Sales Manager Mr. Henry Raquedan, Account Sales Supervisor Mr. Edwin Adriano and Sales Supervisor for North Luzon Mr. Manny Hontiveros as well as Mr. Raymond Juanson and Ms. Ella Torrecampo. Special guests were Calasiao, Pangasinan Mayor Joseph Arman Bauzon and San Carlos, Pangsinan Mayor Joseres Resuello.
The opening was also supported by big bike clubs and riders which manifest the camaraderie in the big bike community. Clubs who were present were Pinoy Ninja, Motorcycle Club of La Union, RGP East Pangasinan, Badass Rouser Elite, AEC Tarlac, RGP Tarlac, Bigbos Big Bikers of Suzuki, ATPI and Baguio Boys, KTM Pampanga, Pangasinan Big Bike Riders, Kawasaki Leisure Bikes Clan, LERAP La Union, LERAP Baguio, LERAP Angeleños, Talibatab, LERAP NCR, RGP Pangasinan, Lycans Tarlac, LERAP Nueva Vizcaya and Vulcan Riders Philippines.
Unveiled during the event was the Kawasaki Z900RS Café Racer. The motorcycle was launched at the EICMA 2017. It is the café racer version of the retro-styled Z900RS. Powered by a 948cc inline-four engine capable of 111hp and up to 98.5Nm, as well as a six-speed transmission the Z900RS Café Racer is made from a lightweight tubular frame and has traction control.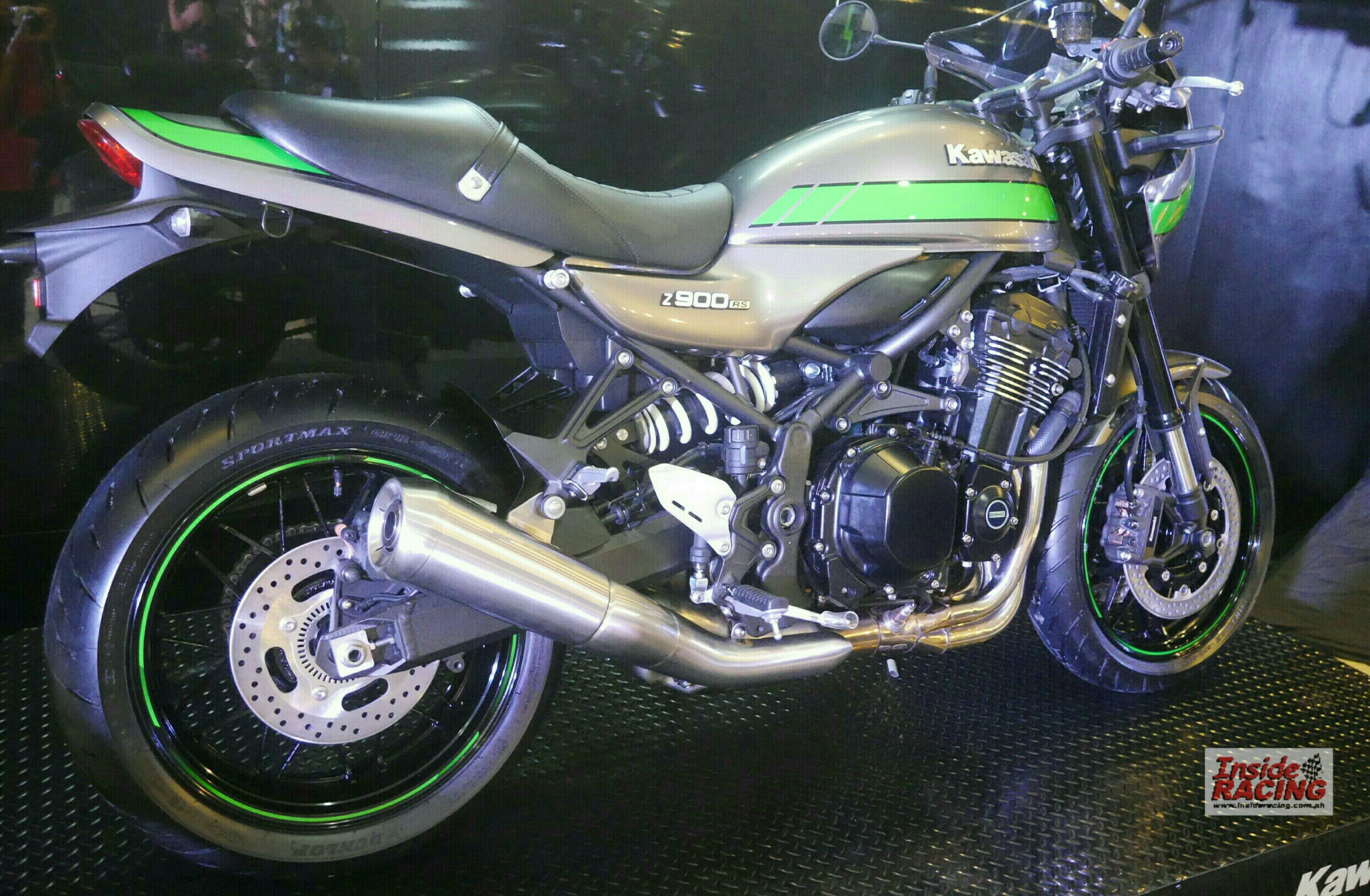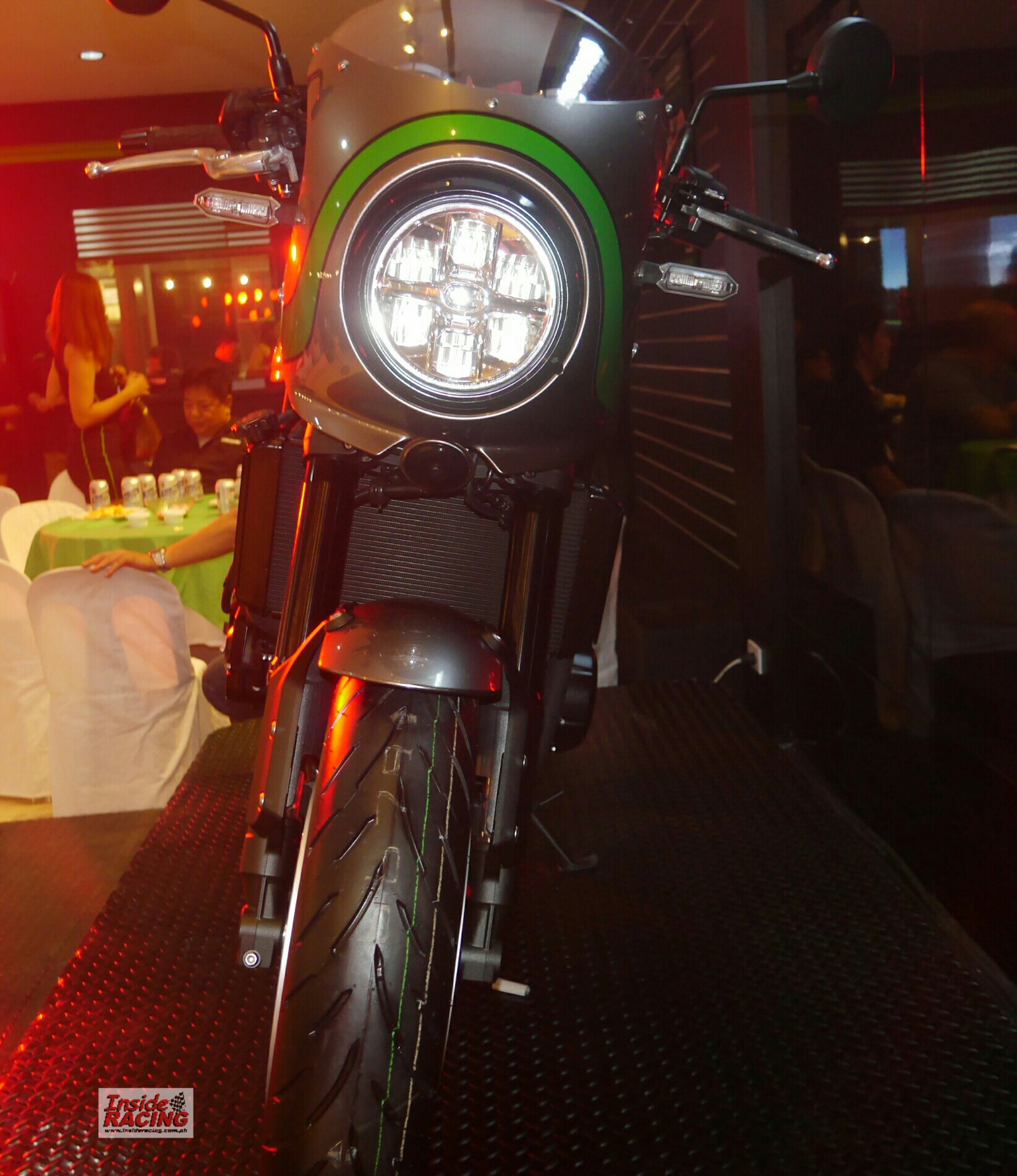 Great food, drinks and entertainment from Playnotes band and the Kawasaki babes were enjoyed by those who attended the event. Raffles were also held giving away nice prizes.
Wheeltek is the top dealer of Kawasaki here in the country as manifested by their high sales record of Kawasaki motorcycles. The dealer also has Kawasaki Krib stores in Makati, Cabanatuan, Imus and Davao. It is announced that Wheeltek will open more Kawasaki Krib stores with four more scheduled to be inaugurated this year. A world-class Kawasaki service facility will also be established in Pangasinan.
With more than 300 stores in the country, Wheeltek aims fo be the Key to A New Life of Filipinos with the quality motorcycles and services that  they offer as well as the various programs and activities they hold for motorcycle riders and enthusiasts. Wheeltek is a trusted name in the country's motorcycle industry for more than 40 years now and the company is owned and operated by the Odulio family. #LETSRIDENA is the latest campaign of Wheeltek, encouraging Filipinos to venture into motorcycling.
Kawasaki Leisure Bikes Krib is a habitat for the fiercest and most vicious beasts on the street, a cave of wild and untamable animals, the home of the country's most daring riders: The Kawasaki Krib is the ultimate man cave! A place where pleasure is king and beasts roam free, a place to excite and awaken your senses, a hideaway to gather and meet like-minded souls.
For more photos of the Kawasaki Leisure Bikes Pangasinan opening, check out https://web.facebook.com/InsideRACINGMagazineOfficialPage/posts/1994328927276837?__xts__%5B0%5D=68.ARATpVNr2xY6D0BxRHil1GDAtYbR9VutOTe3blPCxjxXUEcH-_QTAuhCIDN8iINHPFeAstFv9-PiAnoAtZwIbZB8oPVFKhU1WDXuLXLMv3urfr5idJTi_InDxa66_isokcVasuT-Nhji&__tn__=C-R
For video of the event, check out https://web.facebook.com/InsideRACINGMagazineOfficialPage/videos/2771888352837223/?hc_ref=ARSXtYzyVPeFjwsrh_Ls-FDv0dcy5aRDGLunrQnOj3Cow_CWlFQ87rnqgmMrBsSUD8c&__xts__[0]=68.ARCnwut5cr-UmT2lNKzDpNHOzm-ZhPtGDmG-uPbexc7WizcgluVHxKT_fL-RP0jFIk4zK3wq9Yk9i75rbZUrNBXSCvqiFwynzyL4NuugznS2jDxNrirT7vzWmuXRF8LcRHgt9osRrTLt&__tn__=FC-R