Why You Should Watch IRGPXI
Date posted on November 15, 2017
Share this
A new decade begins for the InsideRACING Grand Prix, the race event looked forward to by motorcycle racers and race fans each year. For ten years it has been the biggest one day motorcycle race event in the country.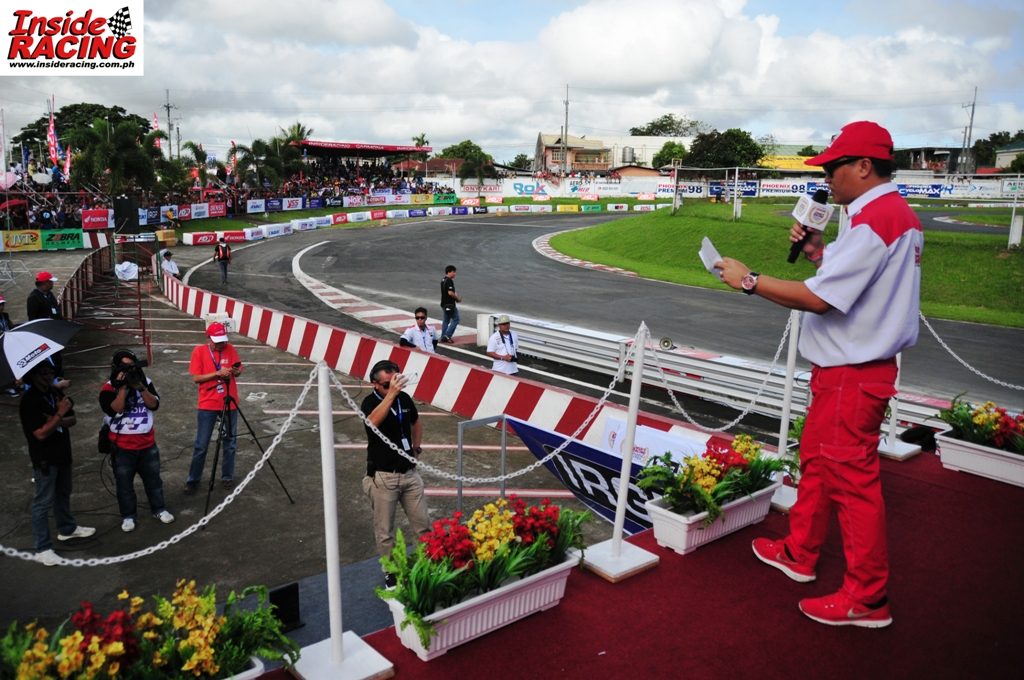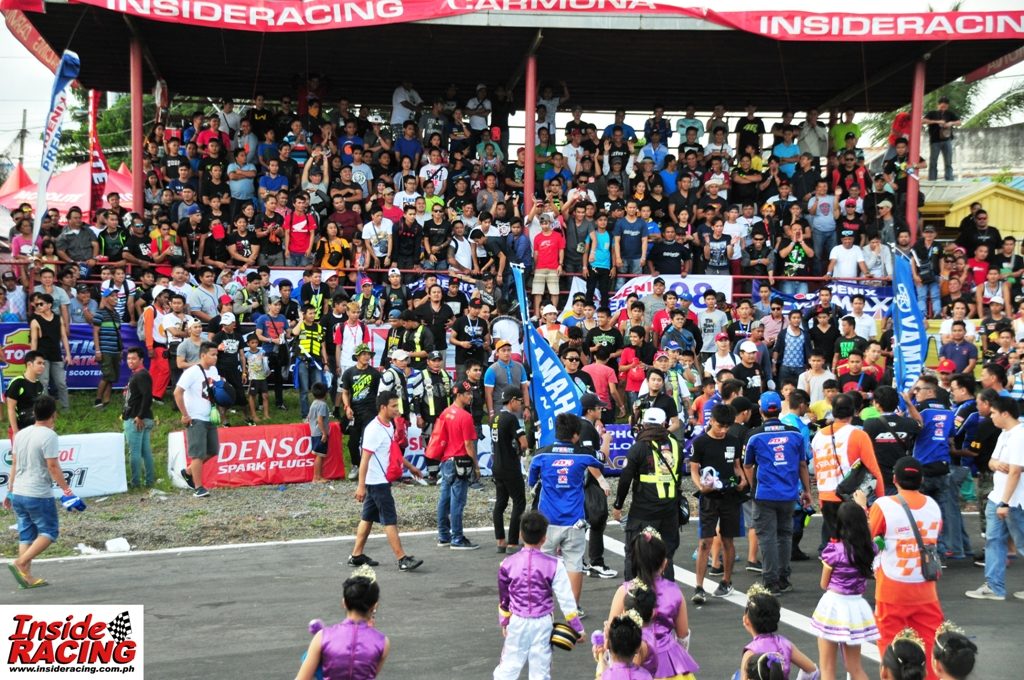 Now that the IRGP is on its eleventh year, here are some reasons why you shouldn't miss IRGPXI.
1. Three motorcycle manufacturers are participating in IRGPXI – Honda Philippines, Suzuki Philippines and Yamaha Motor Philippines. It is exciting see as their factory team riders try to add more titles and awards to their respective manufacturer sponsors.
2. For the first time, the Yamaha Sniper 150, Honda RS150 and Suzuki Raider R150 are battling in a race event. If you are a Honda, Yamaha, or Suzuki enthusiast, you will be thrilled to see race machines from the three manufacturers perform in a big race event. The three motorcycles are premium 150cc models and all have a solid following in the country. Let us see which motorcycle will prevail in IRGPXI.
3. The IRGPXI is star-studded as prominent motorcycle racers in the country are featured in the event including riders who have brought honor and pride to the Philippines by winning in international competitions. Masato Fernando and Ephraim Onahon who went up the podium of the Asia Cup of Road Racing (ACRR) in Taiwan last October are racing in the IRGPXI with Fernando riding for Yamaha-Spec V and Onahon racing for Honda Philippines. Suzuki Asian Challenge stars April King Mascardo and Eane Jaye Sobretodo who have been winning and competing well as riders of Team Suzuki Pilipinas will also race in IRGPXI. These high caliber riders who have shown the talent and skills of Filipinos in race events held in different countries are indeed must be watched as they heat up at the Carmona Race Track.
4. Riders from the South are ready to battle with the stars and up and coming racers from Luzon. Aside from Bukidnon's pride Ephraim Onahon, another top rider from Mindanao, Vingie Coloma from Davao, will compete in IRGPXI. Coloma will race under Project M. Inc.
5. Brace yourselves as champions from different race events in the country are present in IRGPXI. These include the national race series Philippine Underbone King Championships and Philippine Scooter Racing Championships, the Super Series Nationwide Championships, the Regional Underbone Grand Pix, the MotoIR Championship and the IR Cup Series. Champion riders you will see in IRGPXI are Dustin Esguerra, Clifford Bacus, Masato Fernando, RR Espiritu, Ephraim Onahon, Vingie Coloma, McKinley Kyle Paz, Justinne Bethany Tolentino, Niel Jan Centeno, Evander Soliveres, Sean Barcial and Totme Benial.
Aside from these, of course there is the joy that IRGP brings to race fans and participants. The racing teams and event sponsors are giving away freebies and there will also be selling booths from different players in the motorcycle industry which will have promos and discounts during the event. See you at the Phoenix Premium 89 11th Annual InsideRACING Grand Prix this November 17-19 at the Carmona Race Track. "A New Decade Begins" for IRGP!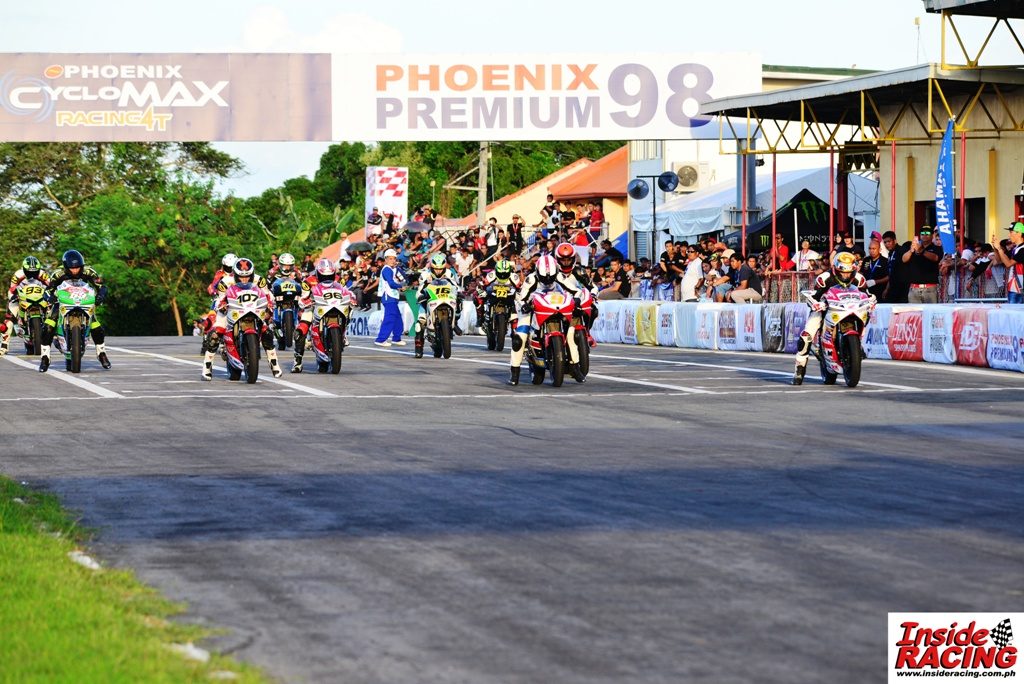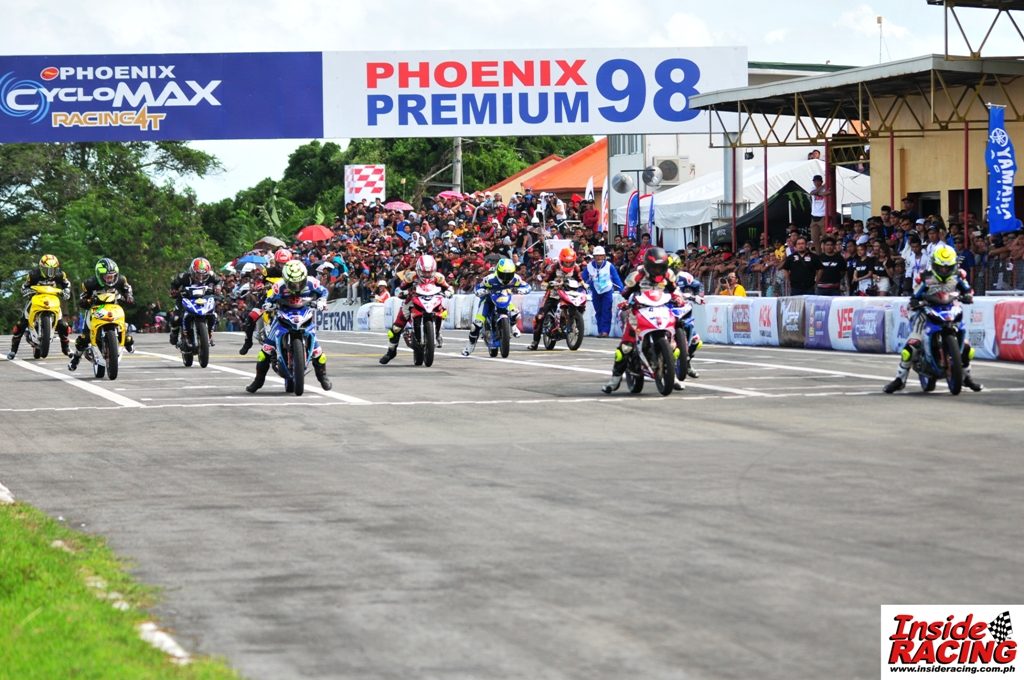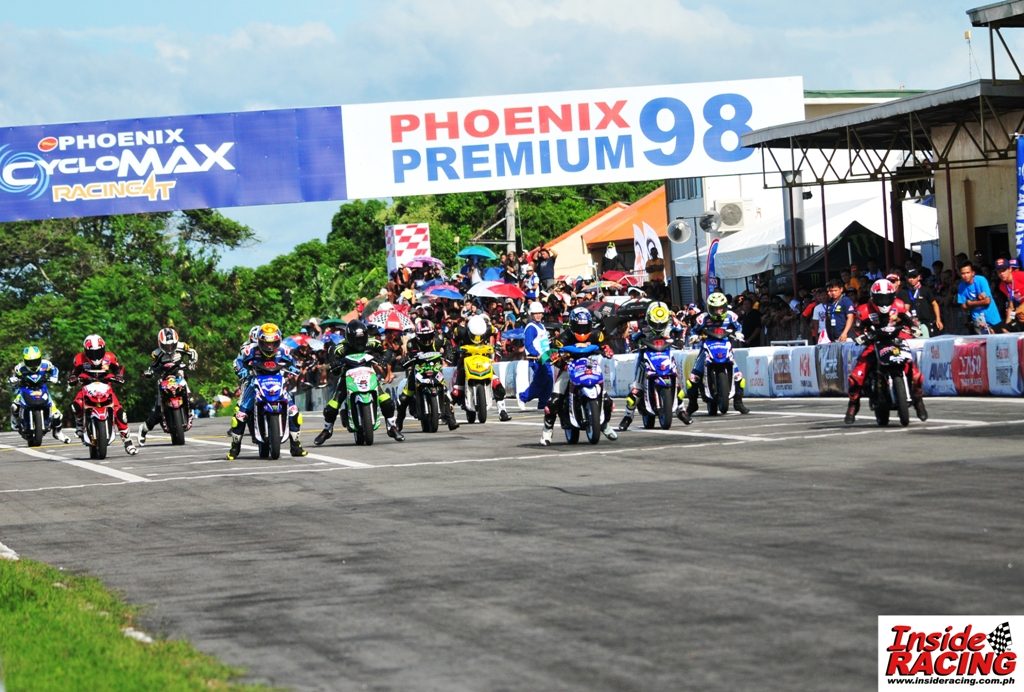 Here's a message from Mr. Al Camba, the Publisher and Editor of InsideRACING and Race Chairman of IRGP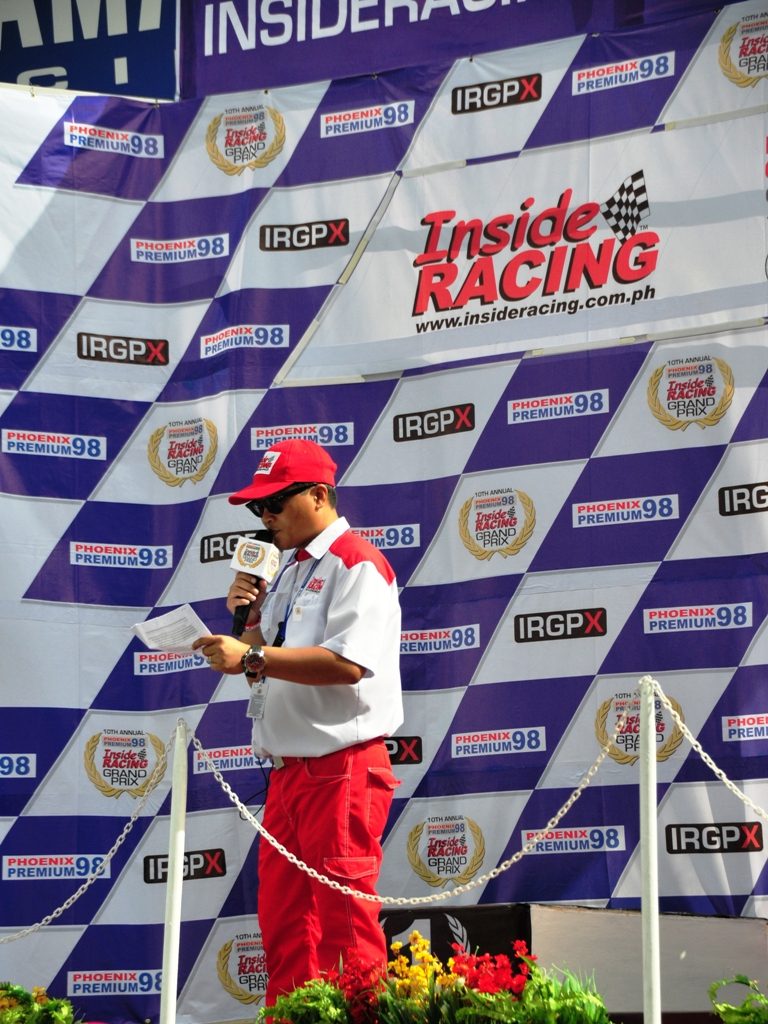 Dear Racers, Partners and Fans
I am very proud and honored to be celebrating with you another decade of IRGP racing! Even I am astonished that this annual event has surpassed its first ten years. Since its inception eleven years ago, many things have changed in the sport and industry. Commitments from some people have waned, priorities have shifted, and marketing directions have changed. All these changes sometimes make it difficult to organize such a big event that requires the support of many. But in all those ten years, I am glad that the motorcycle industry has grown tremendously and the passion for racing has spread to a broader audience. And these are just what we need to make the IRGP bigger, better and grander every year!
 Ten years ago, we were significantly behind our Southeast Asian neighbors in terms of road racing. There were only the big three (Indonesia, Thailand and Malaysia) that had a chance of a good showing in any international competition. In 2007, I said that we were at least 10 years behind them in road racing and my dream was to cut this deficit in half the time by pushing and helping local racers, teams and organizers. Now, 10 years later and the racing landscape has changed. Filipino road race riders are known to be always at the front and in contention for a podium or victory whether it's in the Asia Road Race Championship or other international races in Taiwan, Thailand, Japan and Malaysia.
 I am very glad that most of the biggest names in local road racing were once part of IRGP. I believe that with the continuous and passionate pursuit of IRGP glory among local riders and teams, we are able to push the level of competitiveness and uplift the level of professionalism within our local racing community. And this makes me proud and happy and gives me the energy and motivation to make the next 10 years of the IRGP even better!
Thank you everyone for your support and appreciation and good luck. Have a glorious IRGPXI!
Mr. Al Camba – Race Chairman
IRGPXI Race Day Schedule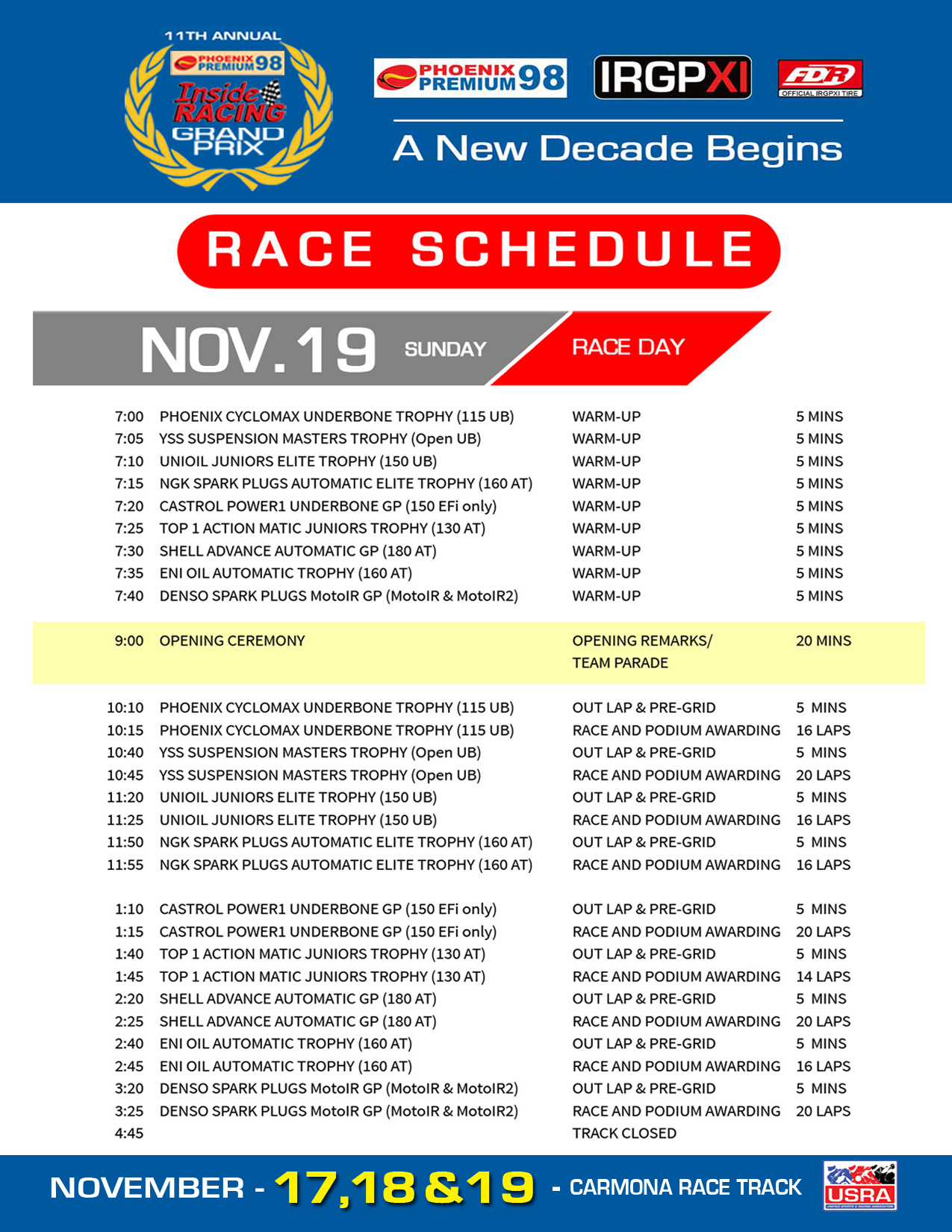 How to Go to the Carmona Race Track