Wonder Boy McKinley Kyle Paz
Date posted on February 15, 2019
Share this
Kyle developed a liking for motorcycles as young as 1 through his choice of toys. The kid was fortunate to have received all-out support from his loving parents since both of them are motorcycle enthusiasts who passionately trails around Sierra Madre until now.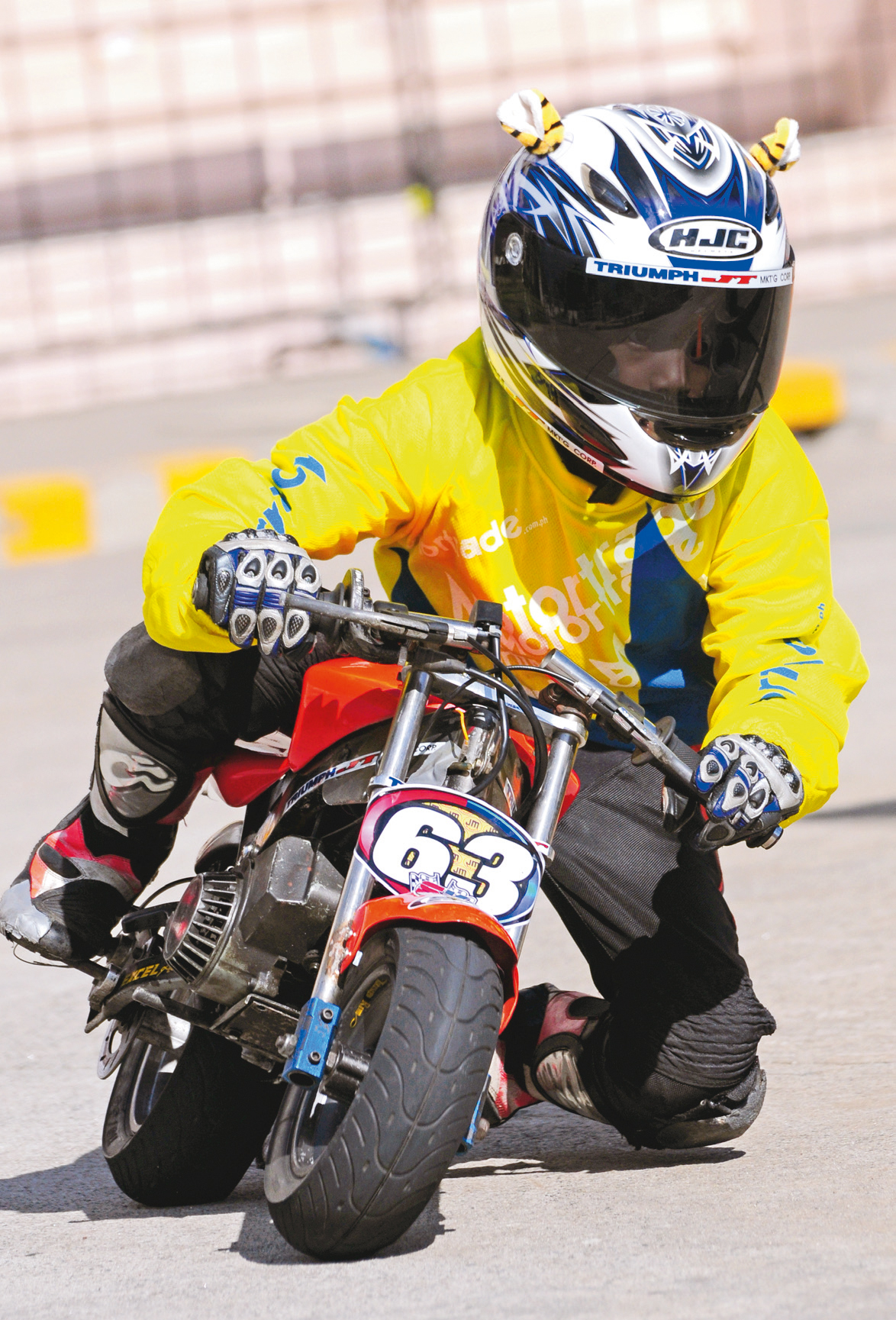 Mr. and Mrs. Mark Lester and Mary Antonneate Paz gifted their little one with a pocket bike sooner than expected. The kid then started practicing in Club Manila East and Boomland, of course with his parents' guidance and supervision.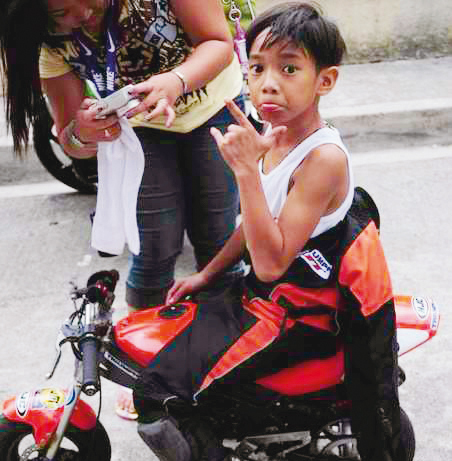 Biggest Achievement: 2010 SK class champion
Mentor: Mr. Jayjay Guia, Mr. Mel Aquino, Mr. John Allen Mendez , Mr. John Lery Enriquez, Mr. Paul Mark Doblada and Tito Ula.
Racing Career: By 2004, Kyle had been spending time practising for upcoming pocket bike races he wished to be enlisted in. It took an adequate period before he gathered enough courage to contend with other driven kids. And despite not being able to secure any podium _ nish in his _ rst race series, he didn't lose his determination. As a matter of fact, it only made him stronger and his spirit more indomitable.
Three years later, he snagged the Pocket Bike class championship of the 2010 SK season. As of late he has been practising his 130cc scooter twice a week to be an accomplished national rider like his idols John Lery Enriquez, Paul Mark Doblada and the late Maico Buncio.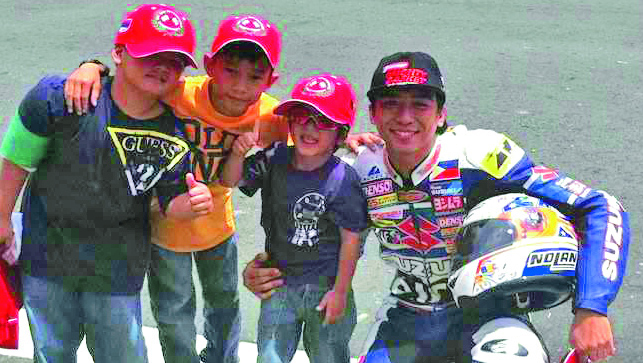 Race Rituals: Before – "Nagdadasal po ako at practise lagi. Nagtatanong din po ako sa mga mentors ko kung ano ang gagawin ko sa loob ng race track." During – "Binibigay ko po lahat ng kaya ko at sinusunod ko ang mga sinabi ng mentors ko."
After – "Nagpe-pray po ulit at nakatapos ng isang safe na race. Nagtatanong po ulit ako sa mga mentors ko tungkol sa race na natapos kasi po every race is a di_ erent experience. May mga nagagawa akong bago na hindi naman nila itinuro."
Race you look forward to the most: IRGP
Weapons of choice: For racing – Pocket bike, helmet – HJC (sponsored by Triumph JT), gloves – Alpine Star (sana), boots – AHRS, racing suit – Alpine Star (sana). Dream bikes – Suzuki GSXR 1000 and Bugatti Veyron Super Sports.
Advice to other riders: "Para sa mga batang gustong sumali sa pocket bike racing, sali na kayo! Ang saya ng sport na 'to. Magiging disiplinado pa kayo at mabubuo ang self con_ dence niyo."
*This article was published in InsideRACING's  Volume 9 Number 12  2011 issue.
See also

Notice: Undefined variable: tag_arr in /home/iruser/web/insideracing.com.ph/public_html/wp-content/themes/insideracing-v16/library/bones.php on line 239