Y-Connect: The Bond Between Man and Machine Redefined
Date posted on February 19, 2021
Share this
How many apps do you have on your phone?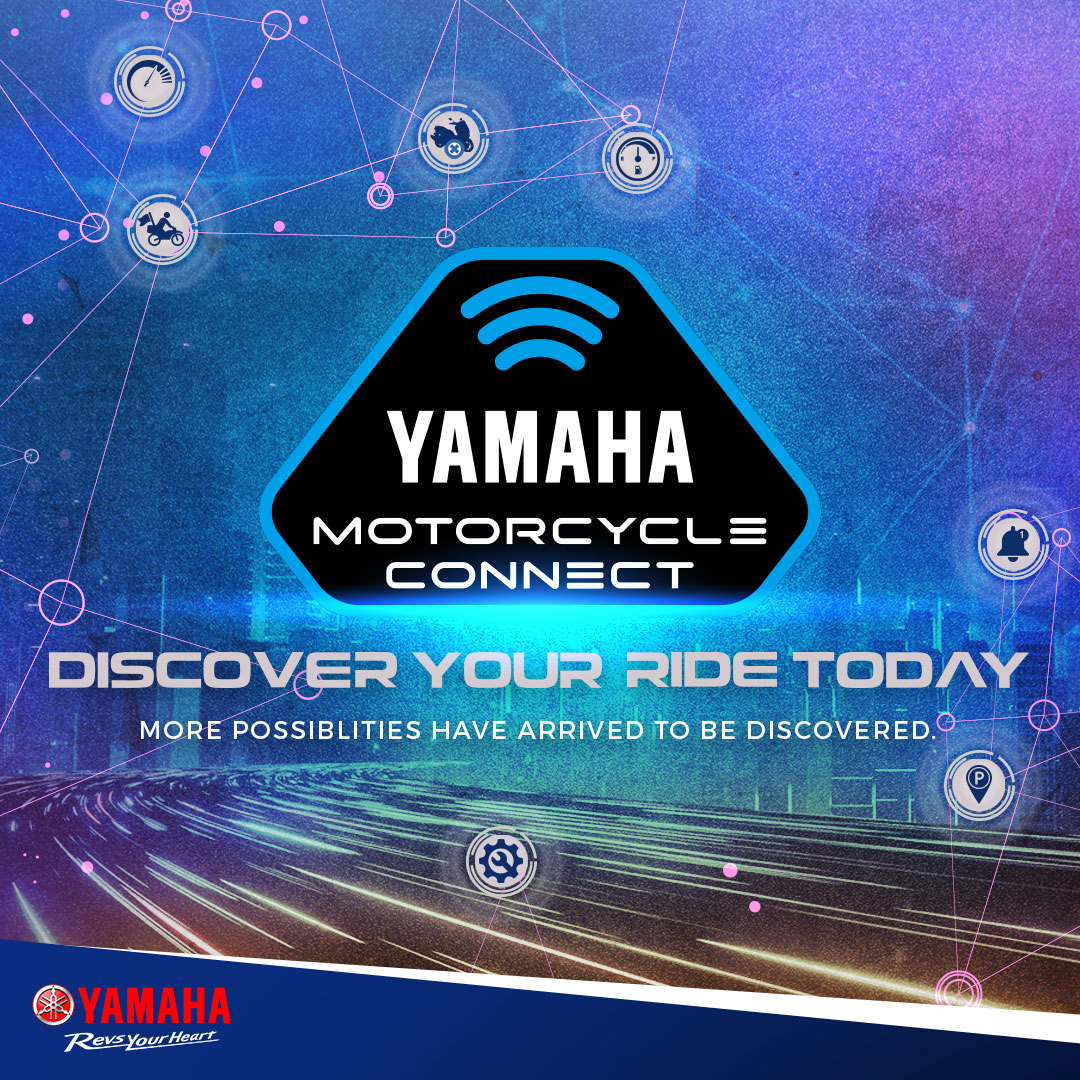 For most people it's a lot. These days there's an app for everything. There's one for banking, shopping, food delivery, games, exercise, mental health, movies and series, name it and there's an app for it. But what about for your motorcycle? Yamaha started that off with the Rev Buddy and that's for your servicing and purchasing needs. But for the company, that is not enough, and your experience can be elevated by connecting you and your machine like never before. This led to the creation of Y-Connect, the state-of-the-art application developed by Yamaha that links you with your Motorcycle (Only for models powered by Y-Connect). It has a variety of features all specially developed for the needs of every rider.

Revs Dashboard
Y-Connect has the Rev Dashboard which displays all the data that's not on the motorcycle panel such as degree of throttle opening, engine rpm, rate of acceleration and an eco-friendly riding indicator.
Fuel Consumption Tracker
Track your fuel usage when you ride and plot re-fueling stops for your trips. Previous logs can also be tracked for efficient planning of your next ride.
You can easily check your motorcycle's oil and battery status, making it easy for you to schedule your next periodical maintenance. 
Parking Location 
The Y-Connect app records your motorcycle's last known paired location. This allows you to easily locate where you parked, which is useful especially in unfamiliar areas. 
(*If the machine has been moved after turning off the engine, it cannot be tracked via this function. Pairing remains up to 3 meters and if connected to the internet. During 1st time use, location will be recorded after turning off the motorcycle.) 
Treatment Recommendation
You can easily check your motorcycle's oil and battery status, making it easy for you to schedule your next periodical maintenance. 
Malfunction Notification
And if there are any electrical malfunction or issues, you will receive a notification and be advised to go to a shop near you. The diagnostic info for the issue will be sent to your email.
Phone, Email, Message Notification
You can receive notifications for calls, texts, messages, and emails right on the dashboard of your motorcycle. For anything urgent you can stop on the side and attend to it. 
Ranking: Mileage and Eco Riding Point
Last but not the least, we're opening up a new world of riding just for you. Aside from the app providing all these features, you are now also part of an entire riding community. You can enjoy your ride and share your riding goals with others, show the number of miles you've ridden, and rank yourselves daily with each other. Your riding lifestyle connected at a higher level with your community only with Y-Connect.
The evolution of connecting man and machine has begun. Redefine the way you ride and download the app today, available in the App Store and Google Play, developed exclusively by Yamaha. 
Y-Connect, discover your ride today. 
credit Yamaha Motor Philippines