Yamaha Bounces Back with Podium Domination
Date posted on June 10, 2018
Share this
Yamaha Motor Philippines and Suzuki Philippines clashed once again in the Super Underbone race last May 27 during the second round of the Shell Advance Super Series Nationwide Championships.
Riders' times were close at the superpole qualifying and it was Ephraim Onahon from Bukidnon who got the pole position. Onahon immediately grabbed the lead followed by teammate and 4S1M-Yamaha rider John Emerson Inguito from Cainta, Rizal, Suzuki-Vman's Eane Jaye Sobretodo from Quezon City, Yamaha-Spec V's Masato Fernando from Bulacan, April King Mascardo of Suzuki-VMan and the rest of the Super Underbone riders.
Mascardo who hails from Davao was able to get to the third position and behind him was his teammate Sobretodo. Unfortunately Sobretodo crashed and was not able to finish the race. Mascardo was also not able to hold on to the third position as he was overtaken by Fernando and the Suzuki-VMan rider dropped to fifth place.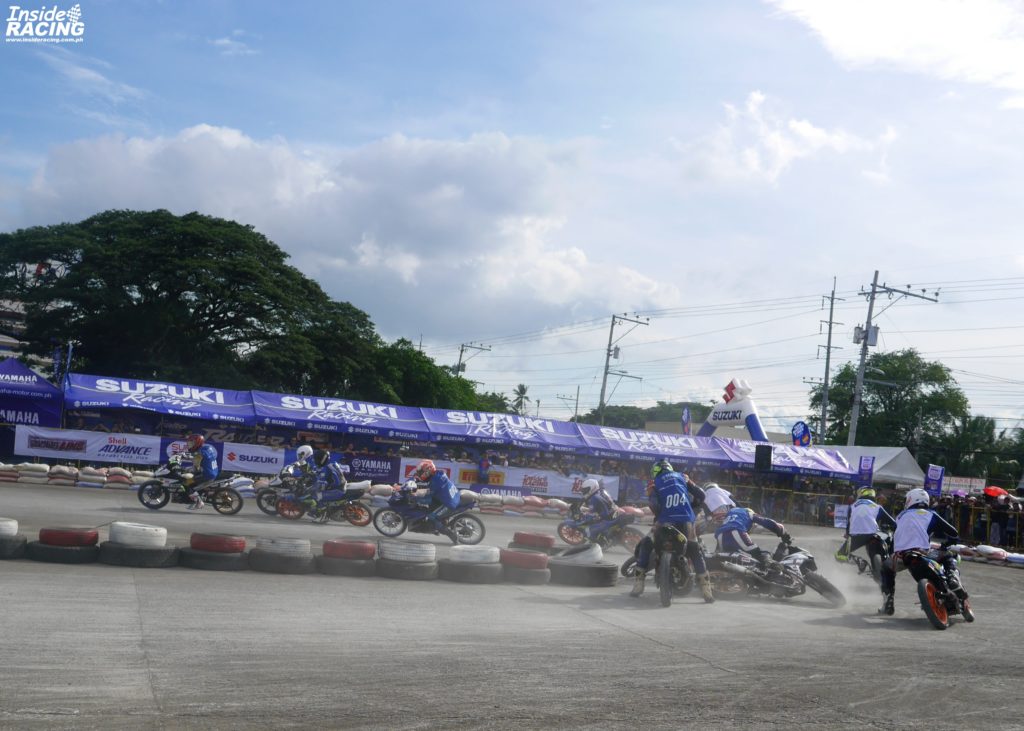 With Onahon in the lead and teammates Inguito and Fernando in second and third position, the three Yamaha riders then dominated the remaining laps of the race, resulting into a 1-2-3 finish for Yamaha. Suzuki-VMan rider Jaypee Obedencio who is from Davao and now lives in Bukidnon finished fourth. Mascardo ended up at fifth place. Yamaha-MW323 rider Garry Cañeda Jr. from Cebu placed sixth. Bukidnon rider Dan Carlos of Yamaha finished seventh. Suzuki-Vman's Josh Tan from Taytay, Rizal placed eighth while teammate Joven Millana from Davao finished ninth.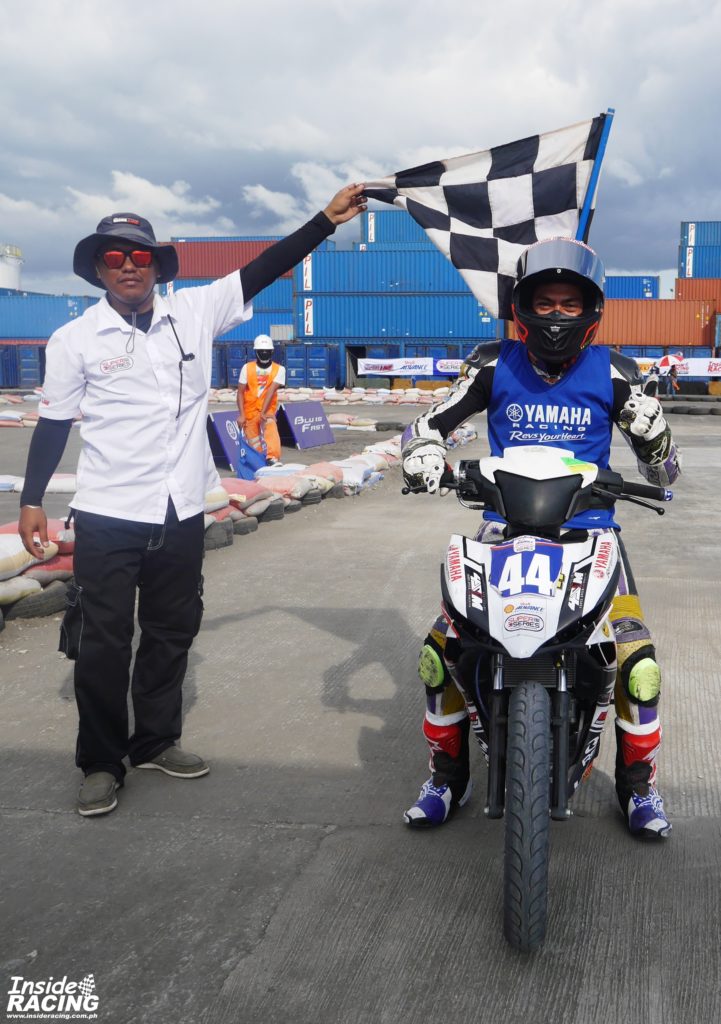 It was a great comeback for team Yamaha in the second round of the Super Underbone class. In the first round, Mascardo dominated the said category while Inguito finished second and Sobretodo placed third. The Super Underbone class is highly-anticipated as it features the battle between Yamaha Motor Philippines and Suzuki Philippines and their highly skilled riders.
The Super Series will have its third round in Bacolod Baywalk this June 24. Organized by InsideRACING and The Racing Line, the Super Series is supported by Shell Advance, Yamaha Motor Philippines, Suzuki Philippines, FDR Tires and Pirelli Tires. It is sanctioned by the Unified Sports and Racing Association for Motorcycles, Inc. (USRA).