Yamaha Club Tour de Rev Mindanao Loop
Date posted on September 20, 2020
Share this
The 2nd of the 3 leg Tour de Rev, coined Mindanao Loop (eastern half of Mindanao) had the makings of an epic adventure only hardcore endurance riders dreamed of doing.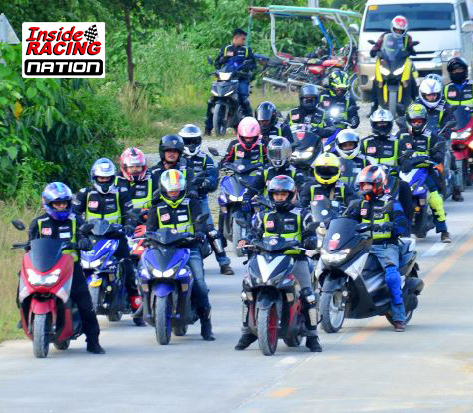 As safety and riding experience would allow, Yamaha organizers set stringent standards to screen 50 Yamaha Club members to narrow down the participants for easy manageable number to experience this "bucket-list" event. This 2-night 3-day ride travelled over 1290 kilometers of silky smooth seldom travelled country roads – 400+ kilometers average per day. What I was impressed with is the road and bridge widening projects. Unlike here in the island of Luzon, road widening started a few years ago when the roads were widened because the traffic was ever increasing but over in Mindanao, road widening is almost finished even if the traffic is still light. It may become the Southeast Asian bikers paradise if a smart promoter or business opportunist would take the helm and run with it.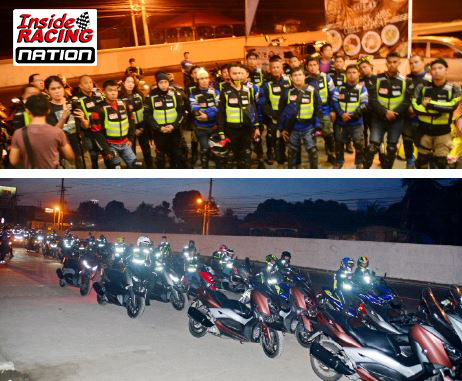 The media group in which I was in (8 hard-core media long-distance riders) all rode a Yamaha XMAX 300i with ABS all around and get this, with 'traction control' – what!? A supposedly mid-sized maxi-scooter with so much premium scooter features made the long haul pleasant and enjoyable. We also had a guest rider from then Yamaha Philippines' Marketing boss, Mr. Ryan Jude Camus. Thank you for lending us this powerful but efficient maxi-scooter. Riding with average speeds of 100 kilometers per hour through the country roads, one would sort of develop tunnel vision but in Mindanao I can see huge towering trees which dominated my peripheral line of sight making it a wide angled vision which you won't find in low laying areas in Luzon. The Yamaha owners who joined this prestigious event had Sniper, TFX, Aerox, NMAX and XMAX motorcycles.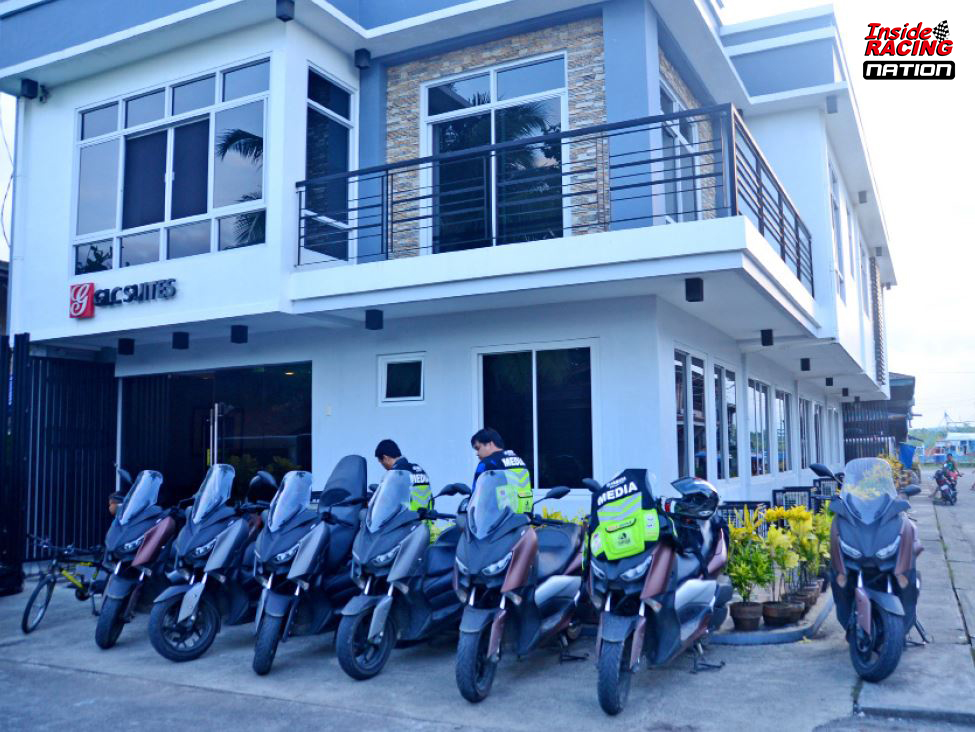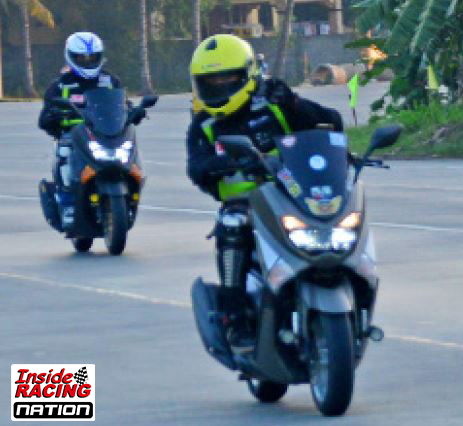 1st Day: 424 kilometers was the target distance we had to traverse in the first day but the traveling from Motorhub Revzone to Kublai Art Garden in the first half of the morning was indeed enjoyable to the eyes and senses. Although I had a minor problem with my Yamaha XMAX 300i going up the foot of Mt. Apo (the highest peak of the Philippines at 2,956 Meters Above Sea Level) it was a pleasant climb. What an introduction to the Tour De Rev epic adventure and what lies ahead – "bulaga" moments! First stop and hearty breakfast is in Kublai Art Garden, in Kinambulan, Brgy. Kapatagan, Digos City around 1800 plus meters above sea level. The weather was perfect that you can see the whole mountain from Kublai Art Garden. The rest of the trip to Cagayan De Oro was spectacular in terms of the smooth roads even with some road widening construction.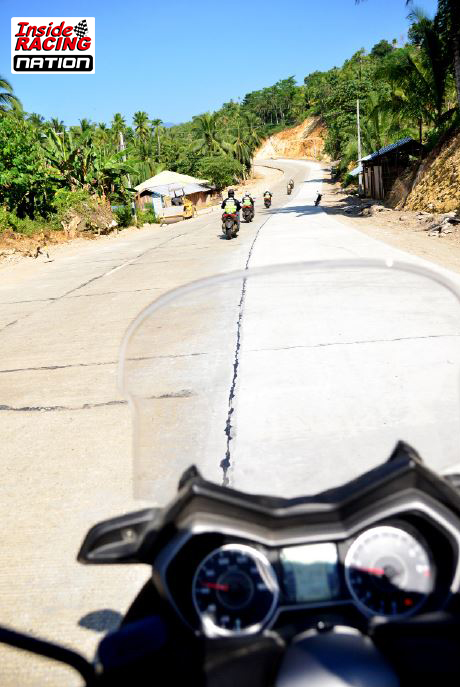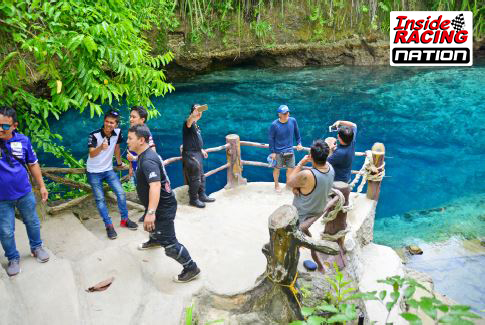 2nd Day: Relaxed and spent the night in CDO only to wake up with eager anticipation and get all excited for the leg going to the Enchanted River in Talisay, Hinatuan, Surigao Del Sur. 394 kilometer ride was next on our plate. 3 years ago, lucky for my daughter (a free diver) and the reason why it was on my bucket list, she posted on her social media account pictures upon pictures with matching video showing the clarity of the water and beauty of the river. Now it is forbidden to swim in the deepest part of the river to preserve the beauty and enchantment of the river. They normally close the swimming area at around 12 noon to feed the fishes of all sizes coming from the sea.

3rd Day: The 3rd day of the tour was the longest distance to travel, a 468 kilometers of beautiful coastal and mountainous roads. And we're off to Mati, Davao Oriental, a coastal city known for its white sand beaches and watersports facilities. After riding for almost six hours, the whole group needed a well deserved lunch break at a seafood restaurant near the Mati Park and Baywalk. With the sumptuous lunch and the memorable group photo by the shoreline, the convoy geared-up for a 66.9-kilometer ride to the lovely Tagbibinta Falls for a quick dip then flash on down to Davao City, Motorhub Revzone Davaofor the awarding and celebration of Tour De Rev Mindanao Loop finishers. There was a band serenading and sexy girls dancing the rest of the evening away. And as the participants trickled in, there was some massage services for the tired endurance warriors.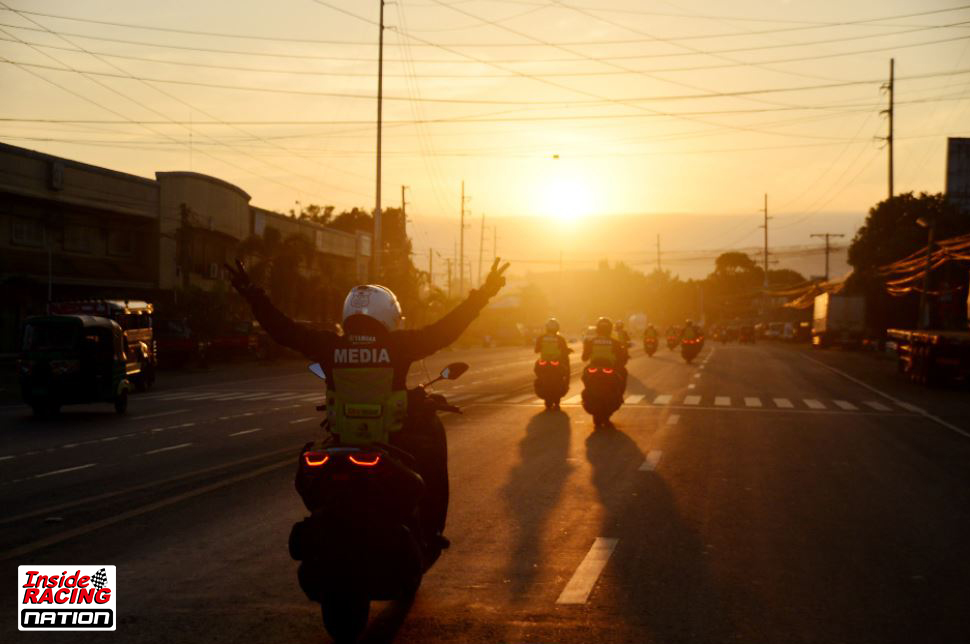 As usual, Yamaha Philippines came up with an event to remember and a fantastic ride at that.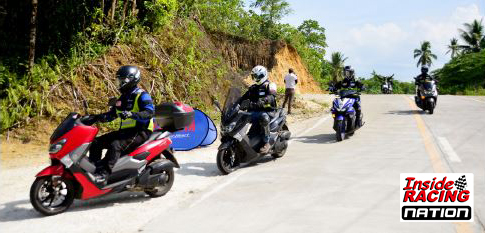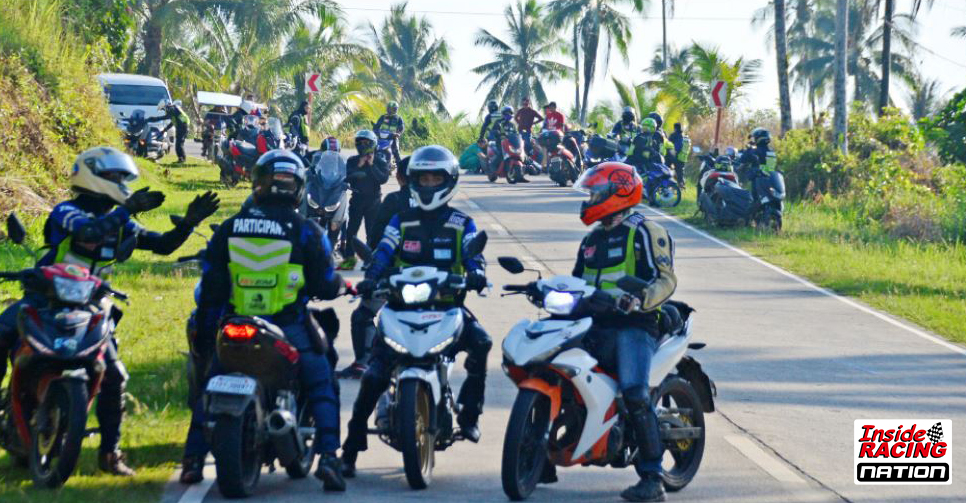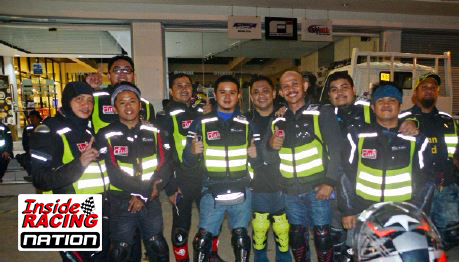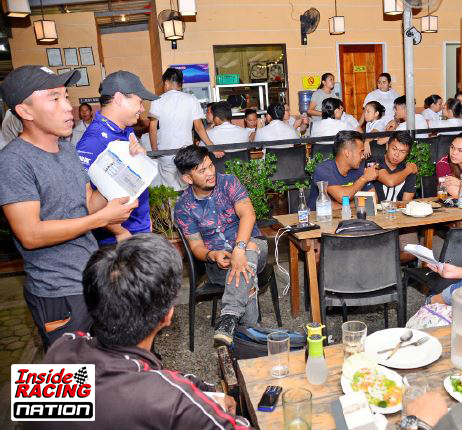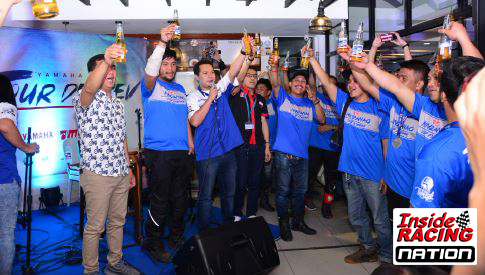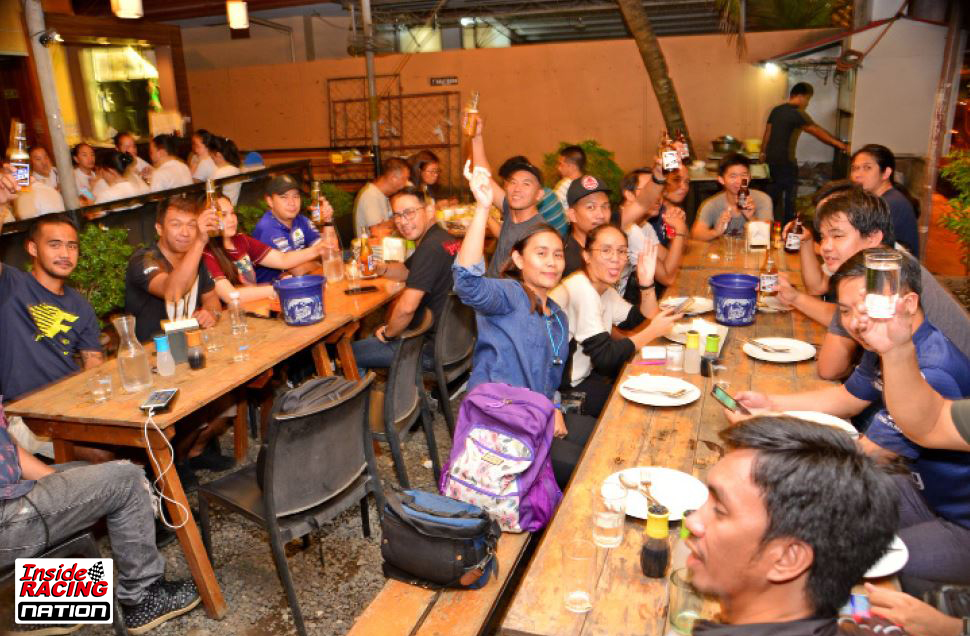 by Ricci Abrina
This was published in InsideRACING Magazine 2018 Volume 16 Number 9 issue
Thank you for visiting insideracing.com.ph. You may express your thought below through the comment section. You may also follow us on Facebook, on Instagram @Insideracingnation or on our YouTube channel.