Yamaha GP 10 Finals Will Rev New Carmona Track
Date posted on February 17, 2020
Share this
Finally, the much anticipated finale of the Yamaha GP 10 is happening this Sunday, February 23, from 8:30 a.m. to 6:00 p.m. at the new Carmona Race Track.
It will be a heart-revving one indeed as riders from all over the country are set to vie for championship titles. This event is also the last Yamaha GP race after a decade. Prominent riders and up and coming racers will be there.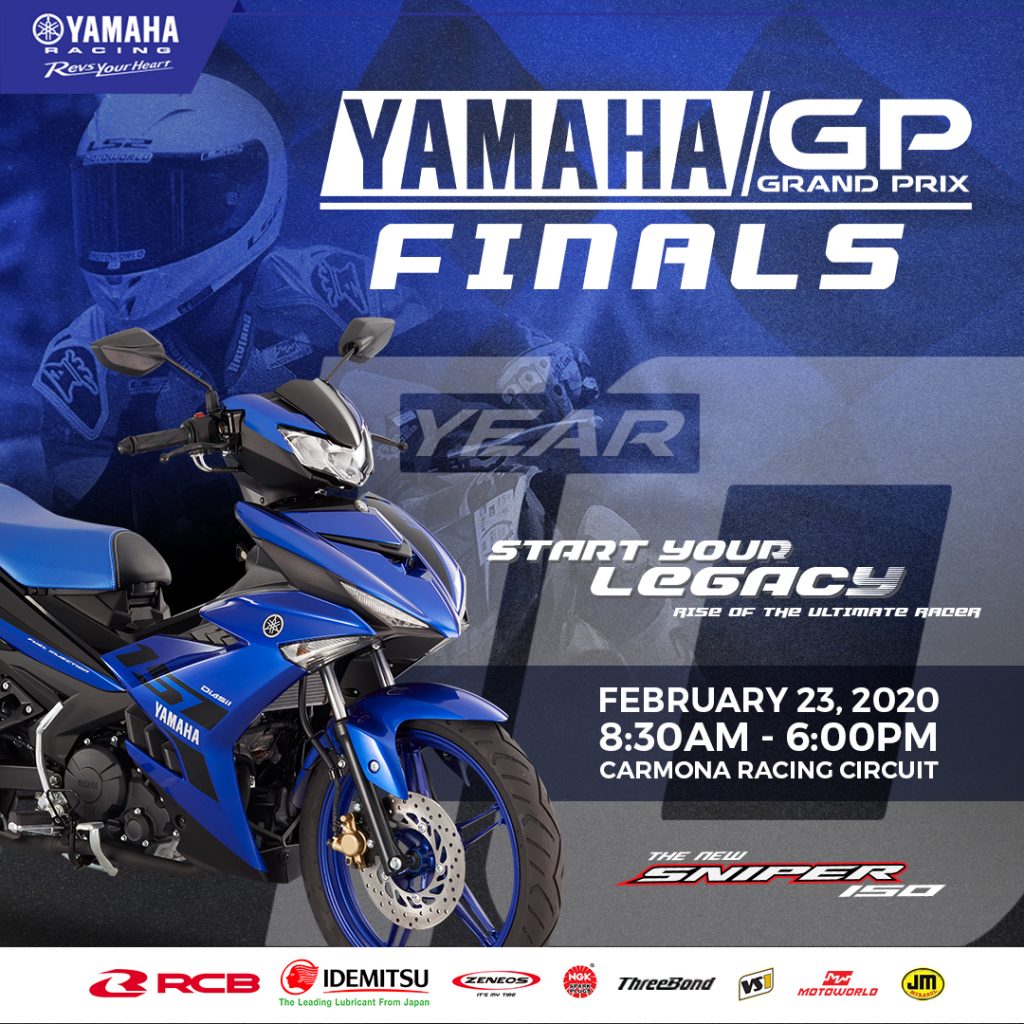 Thrilling races, Yamaha motorcycle displays, entertainment and many more await spectators. Yamaha Motor Philippines will also announce their racing plans aside from their participation in the Asia Road Racing Championship. It will also be exciting to see how the riders will perform in the new Carmona track.
The Yamaha GP has been touring different parts of the country for ten years now with the aim to find and crown new champion riders, help the country's motorcycle racing scene and prove the speed and high-performance of Yamaha motorcycles.
The Yamaha GP finale is supported by Racing Boy, IDEMITSU, ZENEOS Tires, NGK Spark Plugs, Threebond, VS1, Motoworld and JM Mirasol Advertising.
Yamaha GP 10 – Start Your Legacy, Rise of the Ultimate Racer.