2021 Yamaha Mio Gravis First Ride Review : Maxi-Scooter Comfort and Features in a Practical Package
Date posted on March 8, 2021
Share this
Maxi-scooters are becoming popular and are being considered as the next upgrade for many existing scooter riders.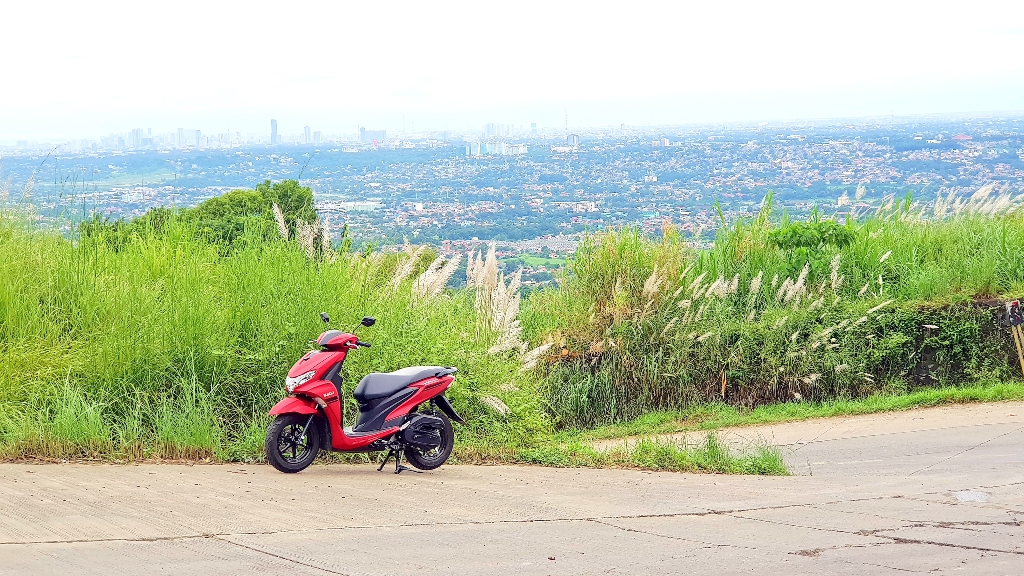 Previously, not in the purchase consideration of most local riders, their additional benefits and features are now known to them and cannot be ignored. Aside from the increased performance and added weather protection, it's the added Practical, convenience and comfort features that most, if not all, scooter riders really want. In fact, these are prime considerations to many especially the more mature riders when it comes to upgrading their rides more than the additional performance or size.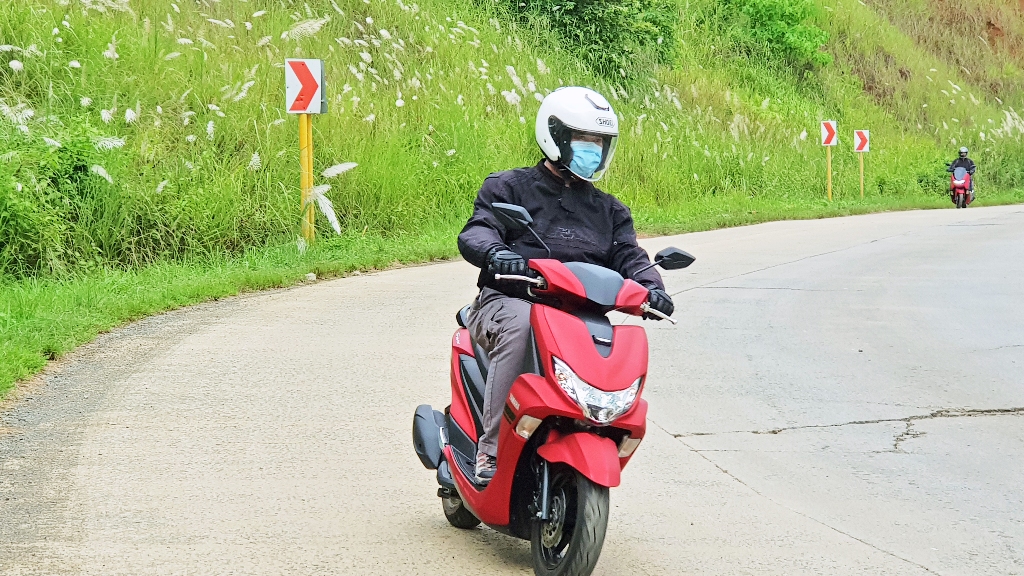 However, these maxi-scooters are not only bigger and heavier; they are also significantly more expensive than regular affordable commuter scooters in the 125cc segment. Yamaha has recognized this way ahead than any other Japanese manufacturer. As early as a year ago in January 2020 just before the lockdowns, they introduced the Mio Gravis. It is the same size as a regular commuter scooter with the added benefits that you normally expect from maxi-scooters.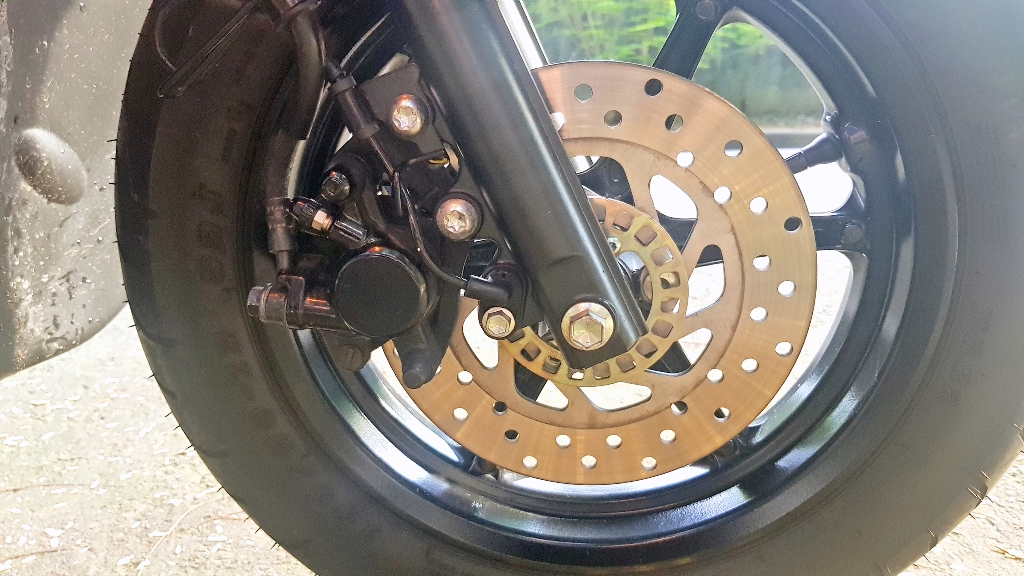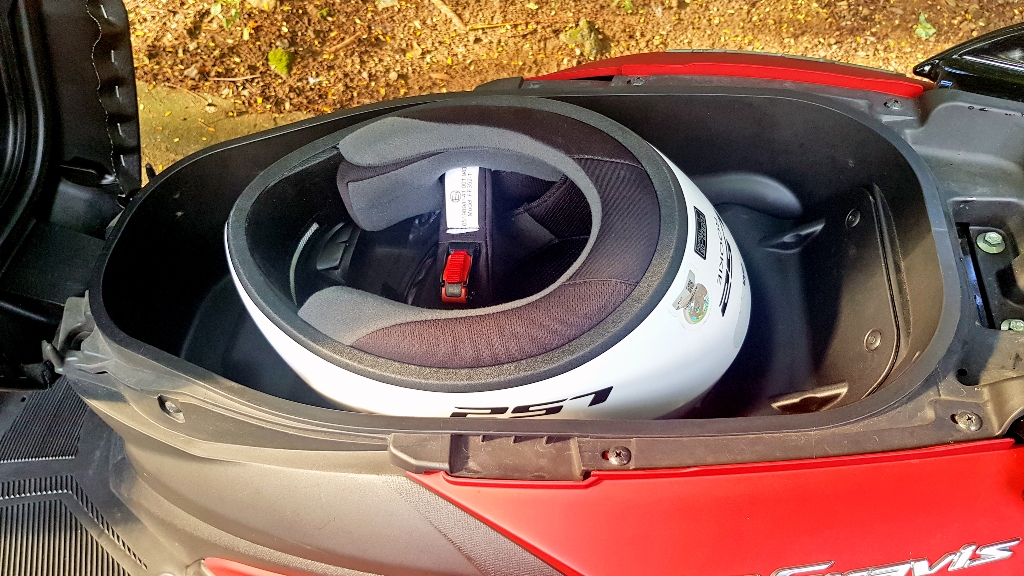 It has fat 12-inch high profile tubeless tires (100/90 at the front and 110/90 at the rear) for more grip and comfort plus a large seat with corresponding large 25-liter underseat storage that can easily fit a full face helmet with room to spare.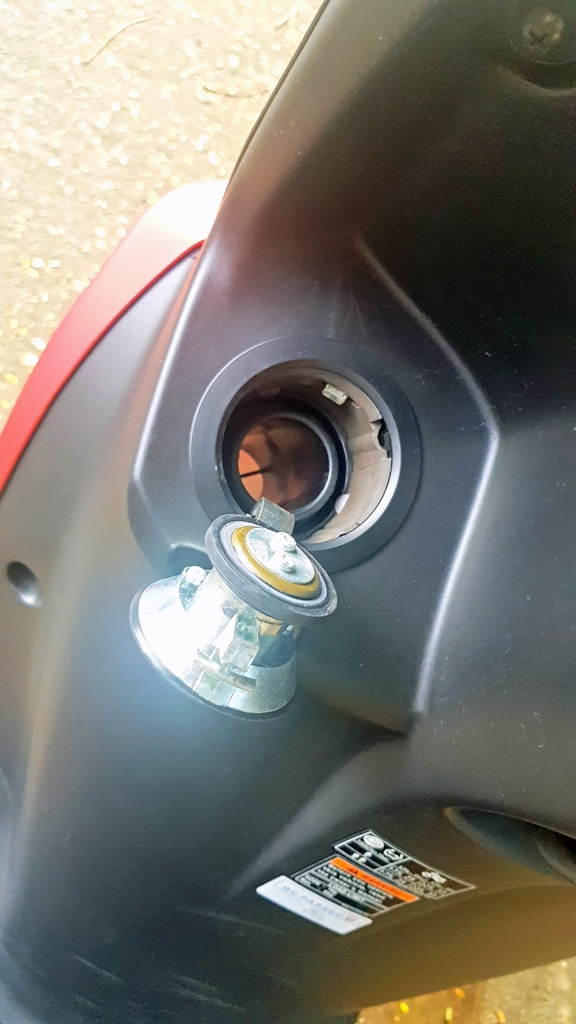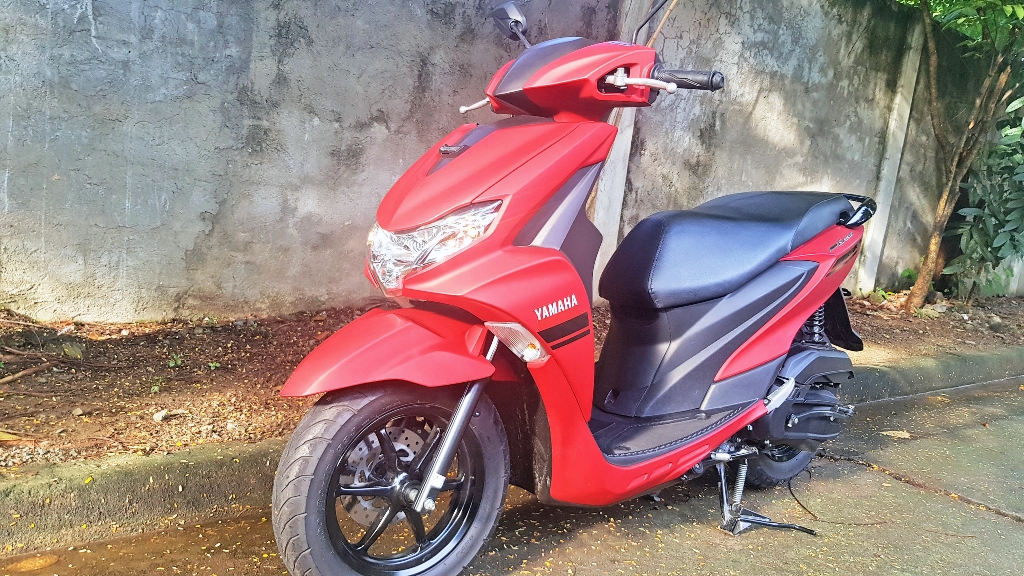 There are convenient features like a front fuel lid that enables you to gas up without getting down and opening the seat, a 12V power socket for charging your gadget while on the go, a hazard light function for emergency situations and easy buttons for fuel lid and seat opening. There is also a safety side stand just like in bigger scooters or bikes.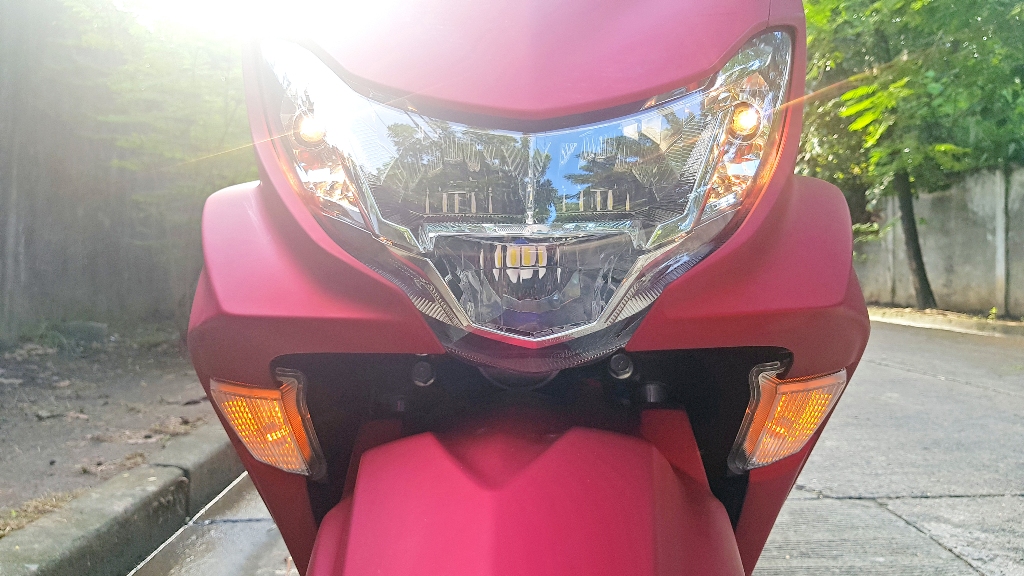 Styling-wise, it has modern LED headlight and tail light plus a modern digital dash and premium 3D emblems instead of stickers.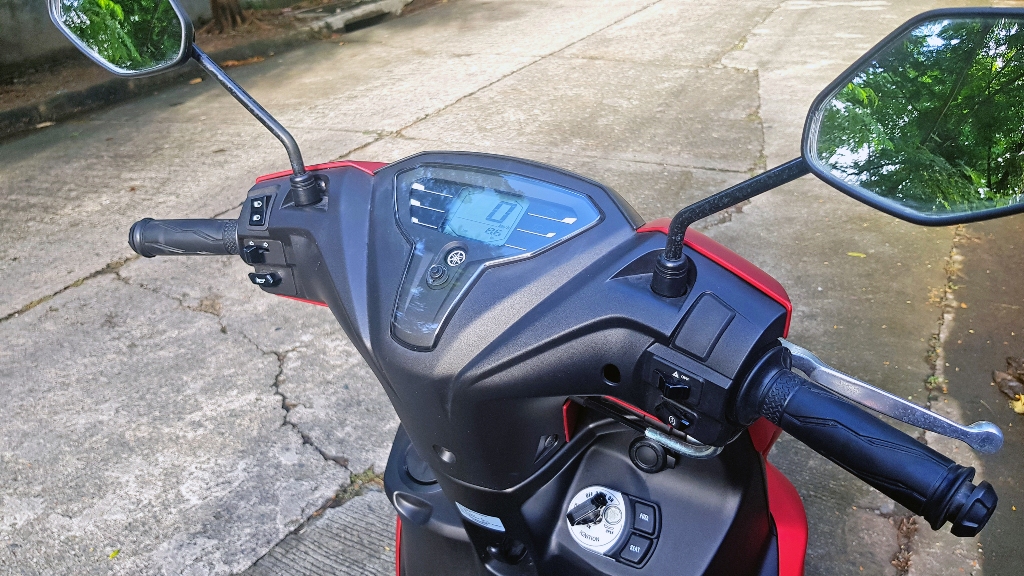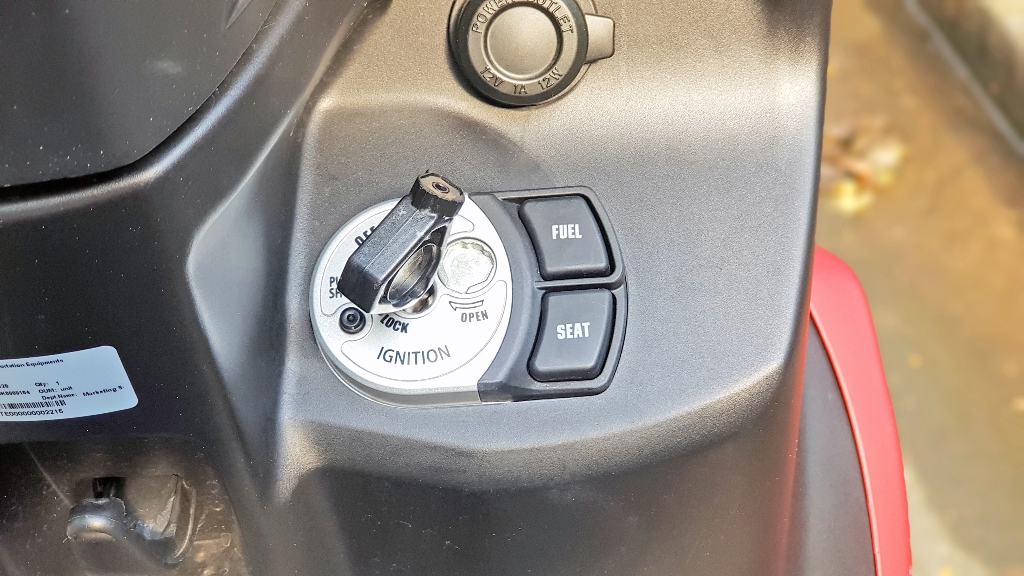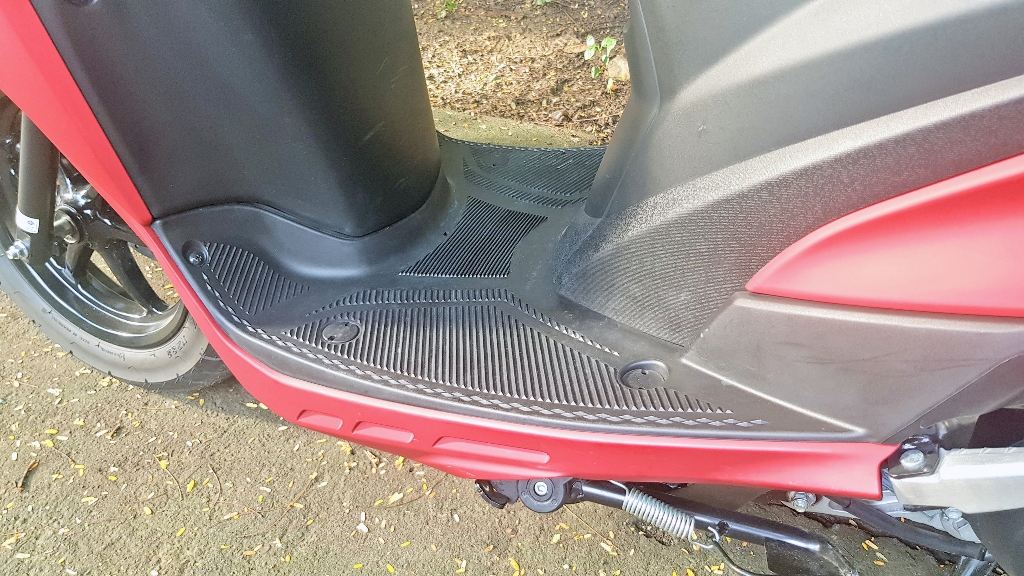 It still retains the compact dimensions of regular commuter scooters for light handling plus the flat front floorboard and hook that preserves its grocery carrying practicality. It also weighs only 100 kilograms.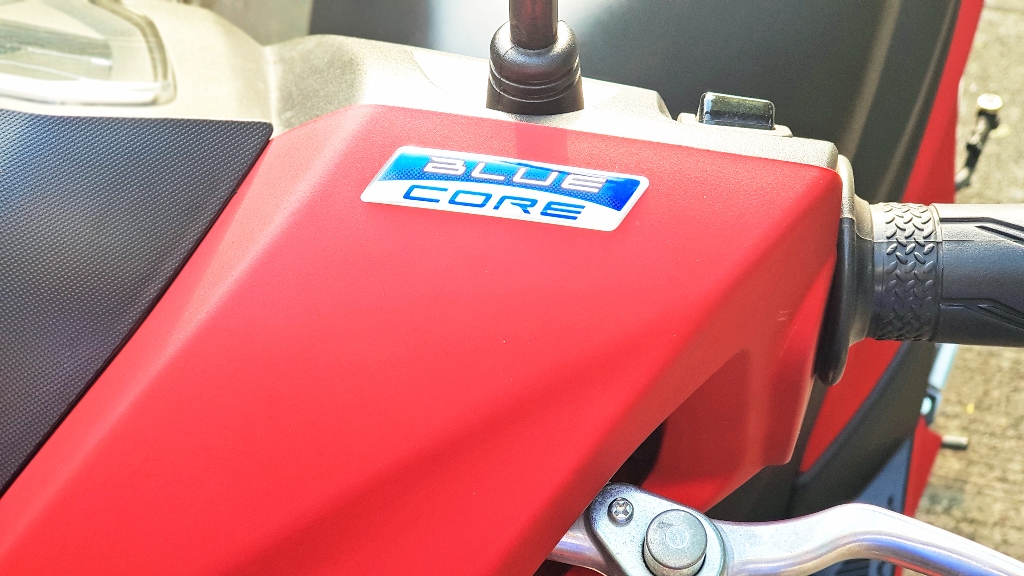 It is powered by a Yamaha Blue Core 125cc engine that gives lower or less fuel by optimizing combustion via optimized valve design and compact combustion chamber, increasing cooling efficiency with the use of DiAsil Cylinder which cools 3 times faster than steel and reducing power loss by using
roller-rocker-arm and a lighter forged piston.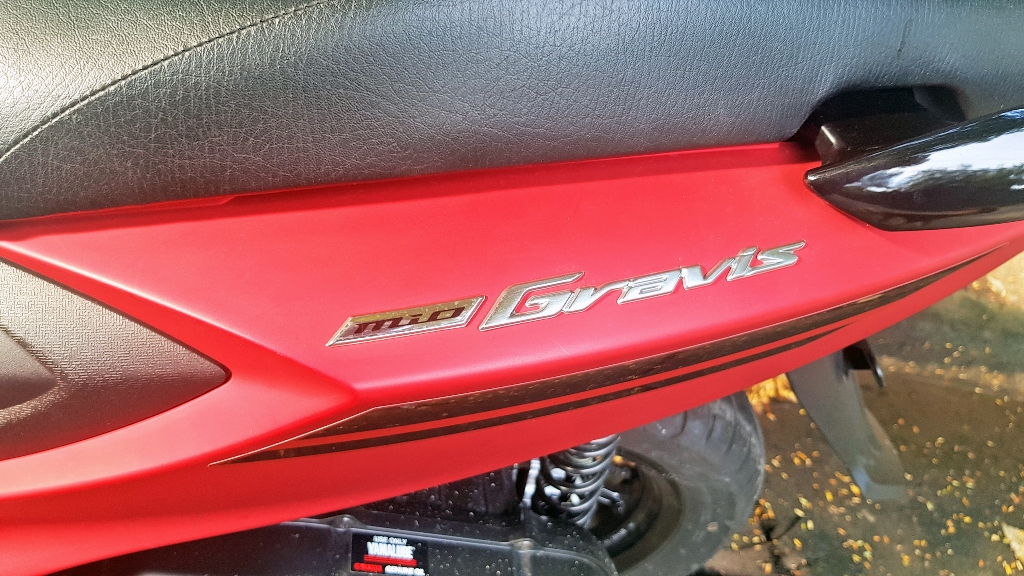 It is also equipped with Yamaha's Smart Motor Generator, a mechanism that silently starts the engine without the need for a separate starting motor.
After a year in the market, no major issues have been reported by owners and all are satisfied with the Gravis especially with the additional features and ride comfort.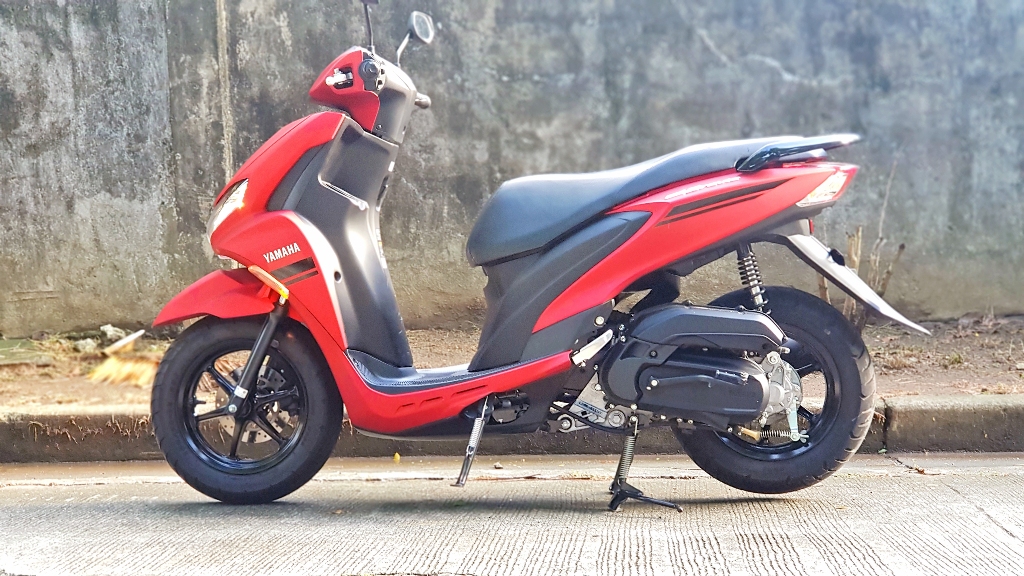 It definitely felt like an upgrade for most because of the added features while the first time scooter owners felt they got something more special and different. Those who still cannot afford to go up to the 155cc models opted to get the Gravis as it offered more for the price.
The Yamaha Mio Gravis is available in Matte Red, Matte Black and Matte Green. It is still priced at P85, 900.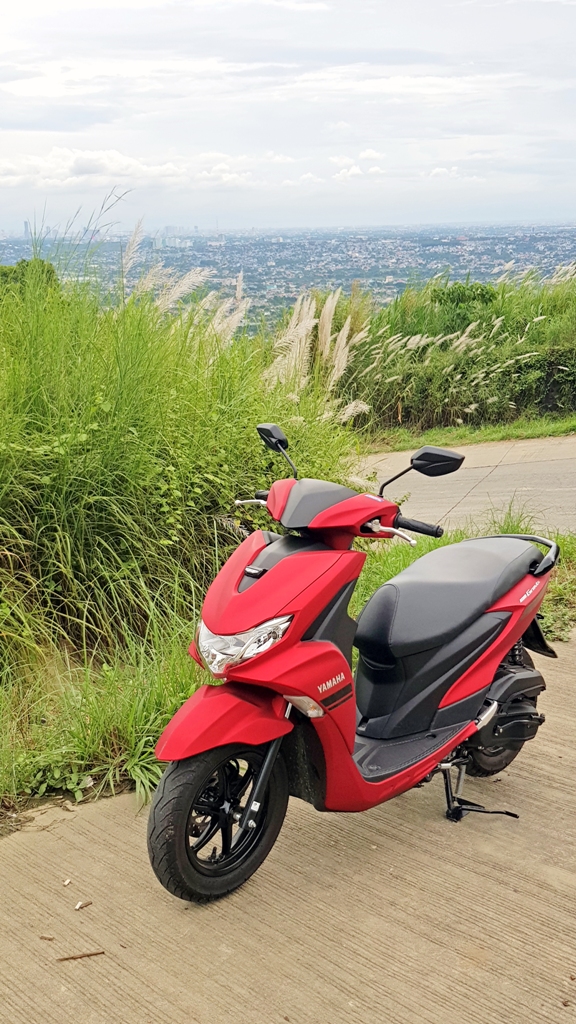 Al Camba
"For me, the Mio Gravis' strongest point is its "European scooter feel". The big high profile tires are the same size as you would normally find on small European brands. It rides well, is more comfortable, has more traction and has less judder on imperfect roads. Next are the mature maxi-scooter features like the front fuel tank access that eliminates the need to go down the seat when gassing up. This sounds like a minor thing to some but for those who like to tour on their scooters, you know the hassle of untying your bags from over the seat so you can access the fuel tank. The added bonus of a remote button to open it and the seat are small stuff that gives the riders big satisfaction. Another big bike feature that many group riders will appreciate is the hazard switch! To find it in a small scooter is a good one. No more DIY electrical surgery! The wide seat, large underseat storage, and 12V power outlet are also useful for long touring rides while the flat floor and small size retains its daily zippy practicality. This is a small scooter that I would gladly take a day long ride. Those on my "for improvements" list (front pocket, VVA, ABS, rear disc take, dual rear shocks) are not really necessary as it will mean that the Gravis will be close to its higher model siblings in the Yamaha range, the Aerox and NMAX both in price and features. The Mio Gravis, for me is a great package already for those who want something more useful, more comfortable and more special than the ordinary commuter scooters."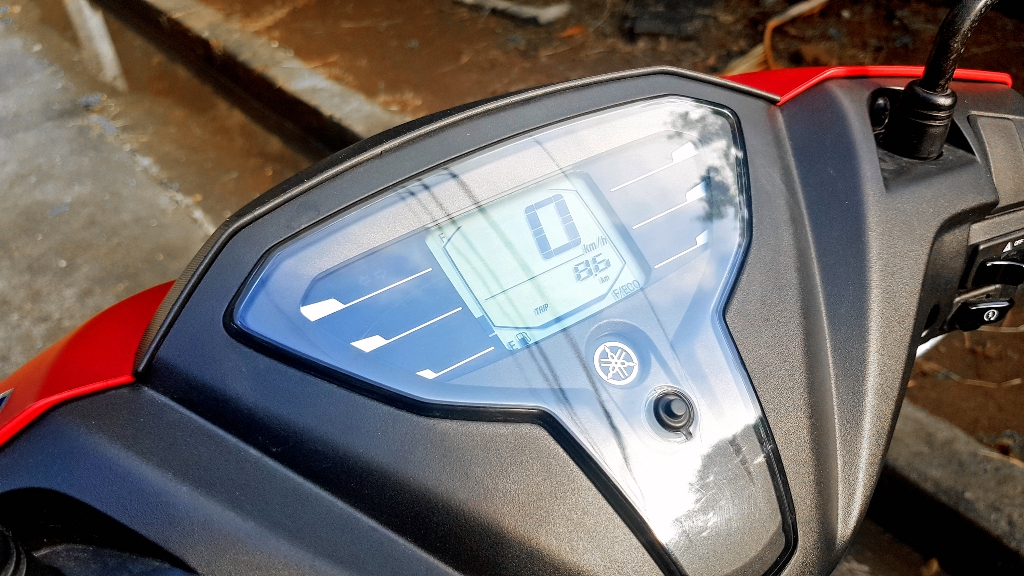 Jake Swann
"It comes with a 125cc engine, it's meant for smaller, shorter, riding duties. The taller and fatter 190X12 tires allow it to ride over road imperfections like cracks, ruts, potholes and puddles otherwise known as the Philippine road network. Alright, alright, that was an exaggeration. Not all the roads are that bad but if it isn't, why does the Philippines sells the most sport utility vehicles in Southeast Asia? We have flood, well mostly in the city, you do get the pictures. The Gravis is like an all- terrain scooter which you can handle rougher roads than your normal road scooter. Mind you, it's not built for speed but for the ability to ride over difficult uneven surfaces. Maybe some light off-road riding and we did choose an excellent proving ground. It's called "Shot Gun" hill in San Mateo, Rizal. It has lots of curved uphill and the downhill variety. The Shot Gun hill road is the only road taken by Metro Manila's garbage haulers. So, a good portion of the roads are broken up by the regular passing of heavy trucks. Being bigger than a normal guy, I look disproportioned to the size of the Gravis. Thankfully it is about the ride, and it's not how I look on the bike. Regardless, the bike's seat is comfortable. The right position is slightly cramped but not painfully. The Gravis can be a capable ride going up a steep road. When I hit the incline, I was going at about 35kph. I got some speed as I hit the hill and I hit what bicyclists called the wall. It's when the incline is so steep and so long and it just makes you feel like hitting a wall, it's difficult to climb and it's a longer and steeper section of Shot Gun hill and the speed on the bike starts to drop. It sinks down from 35 and drops down to 30 kph. But no further it chugs on. The power is constant and it feels like you can do it all the way until the top. I'm curious how it would do going up to Kennon Road, towards Baguio City. This can be a very interesting bike, turning can be tight. So, expecting it to ride through heavy traffic is a breeze. Straight line handling is stable and it's higher than normal ride height. It can give you those valuable inches right through the floods in city traffic. Granted belt-driven motorcycles don't do well being submerged for extend periods of time and a water. All in all, for a heavy weight rider, the Gravis does hold some surprises and it can be a pleasing ride."
Philip Bonza
"The new Mio Gravis, an addition to the Mio family. Sa tingin, maliit dahil sa mas maliit na wheel size, 12 inches. But wait till you see and feel what this Mio Gravis has to offer. The body looks chubby not as slim as its cousins Mio Sporty or Mio Soul but closer to Mio Soul i 125 and Mio GT 125, but do not be dismayed with its size, this Mio has good engine power. A powerful 125cc engine that can perform and is easy to ride kahit saan, sa city traffic at open highways or uphill. Magaan at maganda ang takbo ng makina at powerful enough to do all kinds of rides. The design is simple. It has an appeal that looks slim on the side yet is still sexy on its complete chunky body. Minimal design looks clean but appears dull to me because of matte paint finish. Humble ang tingin ko sa character nitong Gravis, dahil sa simple styling, design at hindi ako na-attract, pero may ibubuga at ipagyayabang pala. Aside sa powerful engine, it has some points gaya ng huge underseat compartment, power source port, full digital instrument panel and keyless fuel cap na nasa harapan ng kaliwang tuhod. Hidden feature pa nitong Gravis ang adjustable passenger footpegs. Hindi nga lang madaling gawin pero ito lang ang alam ko na scooter na adjustable ang pegs gaya sa mga racing rear set ng sportbikes. Aside sa pagiging humble, gusto ko ang size ng wheel set. Fat tires are safer to ride especially in the condition of our roads with many ruts, holes and bumps. The fat tires can absorb all those imperfections to give a better and safe ride. It is still light and nimble to ride even though it runs on smaller size and fat tires. Overall, gusto ko na din itong Gravis. For its performance, porma and price, I give 4 stars as my score."
Thank you for visiting insideracing.com.ph.
While you are here, kindly don't forget to click on our advertisers, visit their site and consider them for your motorcycling needs. It will help us a lot.
You can also order a copy of our monthly print magazine for more riding contents to read and enjoy at your leisure anytime by clicking here.
You may also express your thought below through the comment section. You may also follow us on Facebook, on Instagram @Insideracingnation or subscribe to our YouTube channel.