Yamaha Mio Show Bike from Quezon Province
Date posted on October 2, 2020
Share this
The owner of this scooter, Marvin Sadili, wasn't actually a fan of motorcycles. Well that changed when his father gave him his Yamaha Mio to serve as his school service when he was in 3rd year college.
Back then, all he knew was to simply just ride from home to school, and vice versa. But because of his peers' influence, he started to set up his Mio in order to give it a more unique look. It certainly feels good when other people starts to notice your bike and much more so when you get good feedback about your simple, but improving Mio. What really pushed him to do more was when a motor show was to be held in his hometown of Candelaria, Quezon. At first, he was in doubt if whether he would join or not. But his ever supportive friends kept on pushing him, saying that there's nothing wrong if they would join and all of them will have fun anyway. As the days passed by and as the competition drew closer, he felt so nervous but that feeling turned into excitement on the day itself. Marvin felt so inspired looking around the participants whose setups were so extravagant and with all those amazing lights and sounds.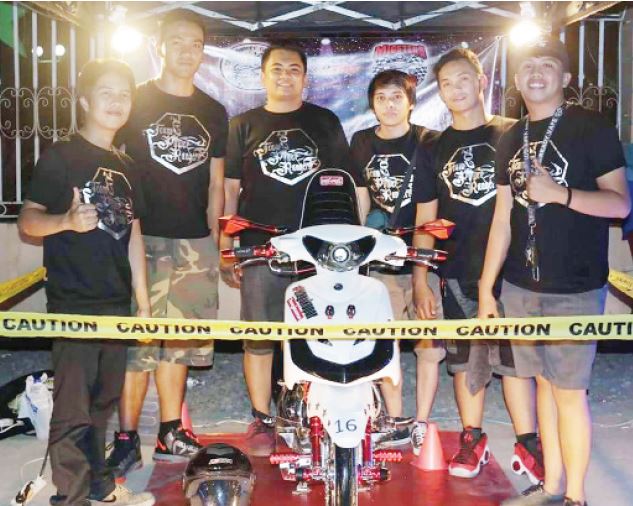 That inspiration gave him motivation as he told himself that would't be the last time for him to join that kind of competition. In fact, he was moved. He craved for more in order to meet the standards that he wants for his little buddy. He modified and setup his Mio more until he and his friends joined more motor shows from neighboring towns. "The feeling in joining still lingers on me like it was the first time for me to participate," shared Marvin.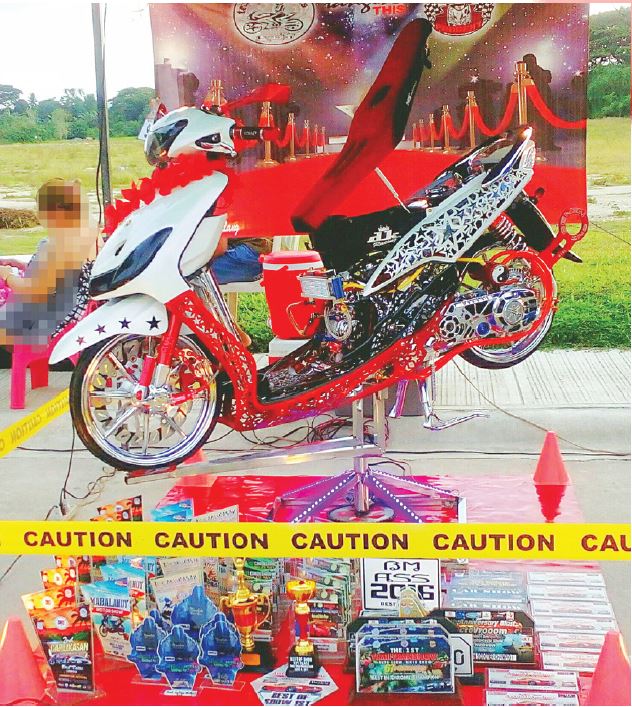 But with all journeys, there are always some setbacks. The next motor shows he joined upset him because of negative comments from people. He heard people say, " Are you up to competing your motorcycle for nothing? For just a little trophy? You're just wasting your time. Making yourself tired and what? You got nothing." He says, "Yes" maybe others would say this but one thing is for sure, I enjoyed every minute I'm with my Mio, competing and having fun."
He added, "I joined motor shows not just to compete. I joined to meet new friends, people having the same interest like mine. It feels so great when other people were so amazed, giving good comment and taking up pictures with my Mio. Those comments gave me strength and confidence to do things I love. And to others, reward yourselves to d whatever you want. Life is short to be wasted. You only live once and there's no turning back. Do whatever you love. What's important is you don't hurt anyone and don't forget your responsibilities as a person. To those who care negatively commenting, thank you. Y'all gave me the eagerness to join. I thank God Almighty, for guiding me and for the blessings, my friends especially Team Power Rangers for those creative minds and well-crafted hands for the sake of my white Mio, most specially my wife and son for giving me unconditional love and support. Thank you so much. To all staffs and crews of InsideRACING, thank you so much for giving me a chance to share with you what I love to do. More power and God bless!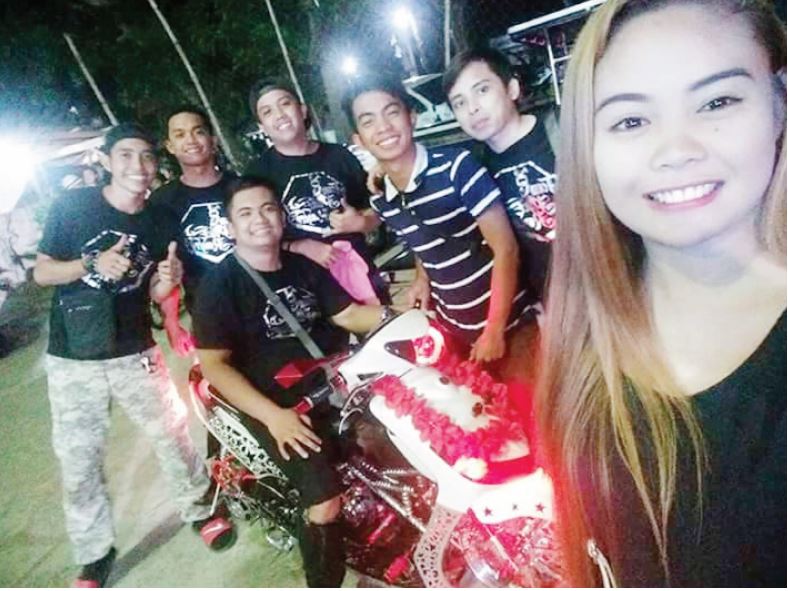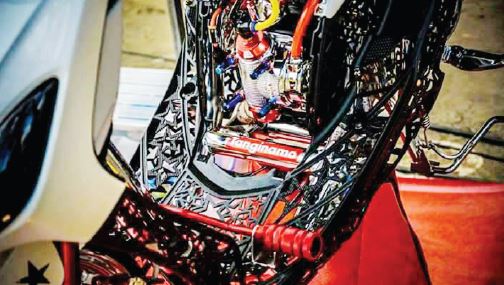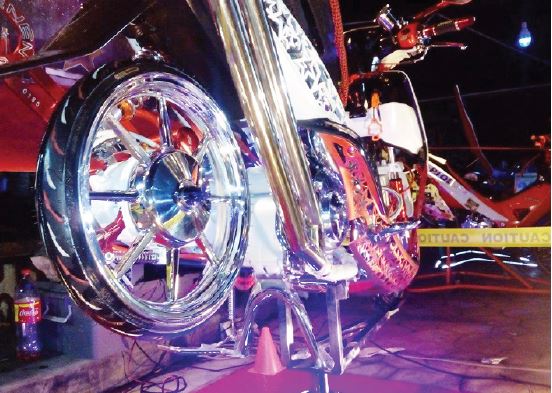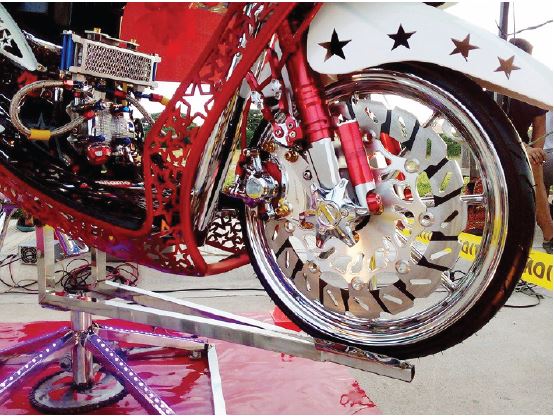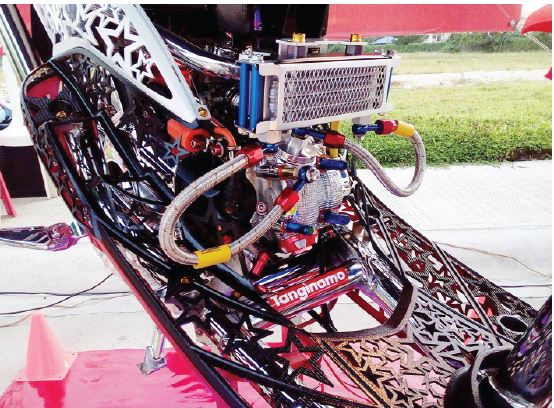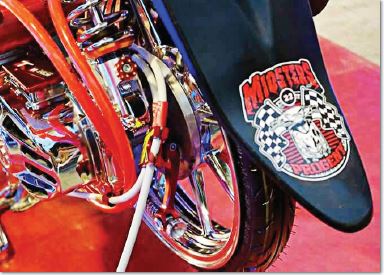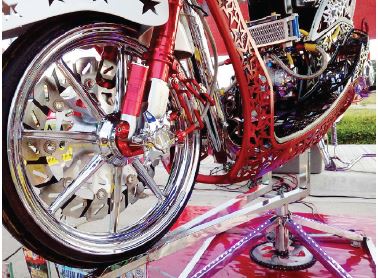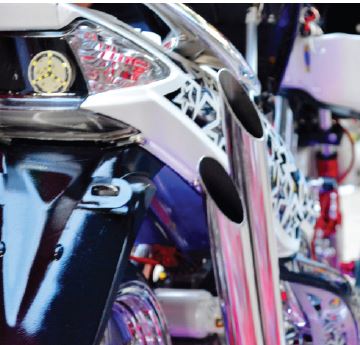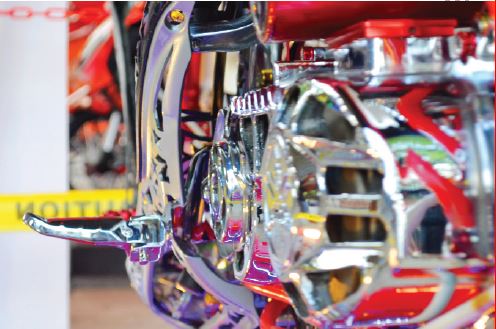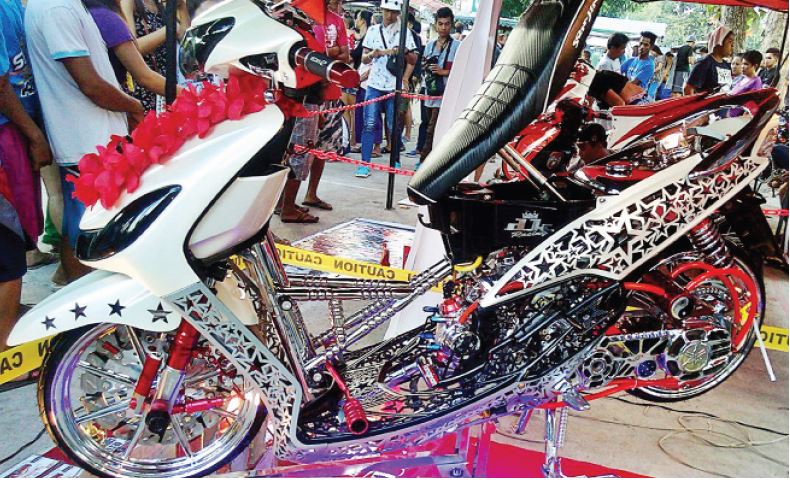 PARTS AND ACCESSORIES USED:


All chrome parts by Peter Tam Tam Croox, Raigo
Chrome and Chrome Dazzler

Fairings designed by Jerbee Obligar and Marvin Sadili
Racing Boy accessories
DK KTech Thailand parts and accessories
Bosuzoku pipe by Derryck Malaluan and Marvin Sadili
Chrome parts: mags, chassis, swingarm, gas tank, manifold, head engine, lever, grab bar, footrest set, pipe bracket, axle cover, fan cover, fan, crankcase, shock lowering bracket, shock and brake caliper
DK parts: headnut, brake arm, crank cover, washers, titanium rear nut and gold duo cap
Yayamanin bolt and swingarm
Axle front/rear
TTGR racing shock
Racing Boy mags and caliper bracket
Sun big disc brake, color: pearl white mixed with black and gray
Wiretuck by July Elsibuyas
Name: Dukhati Concept – full chrome/starlight fairings
This was published in InsideRACING's 2017 Volume 15 Number 11 issue
Thank you for visiting insideracing.com.ph. You may express your thought below through the comment section. You may also follow us on Facebook, on Instagram @Insideracingnation or on our YouTube channel.