Yamaha NMAX Stance Street Bike fusion Show Scoot
Date posted on February 15, 2021
Share this
This bike is built by S & E Motorparts and Accessories based in Cebu. The NMAX is owned by Joseph Caldivilla,  the owner of S & E Motorparts and Accessories. The overall concept of the bike is fusion of Thai Street Bike and Stance, hence, it is a Stance Street bike.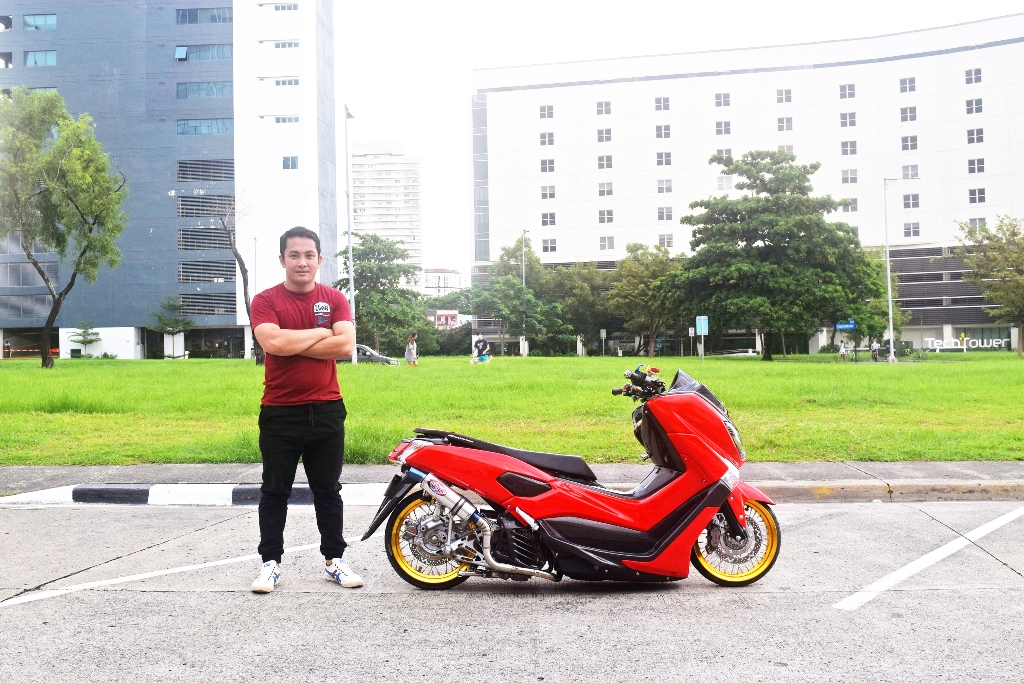 Owning your own Parts and Accessories shop certainly has its perks especially having your own dedicated team at your disposal. Some could just easily be tempted to go over the top by maxing out all the aftermarket parts and accessories they could find, but Joseph has an impeccable touch in building show bikes which is his passion and hobby. He has a keen eye for detail, focus and restraint especially on this particular build which has been elegantly put together.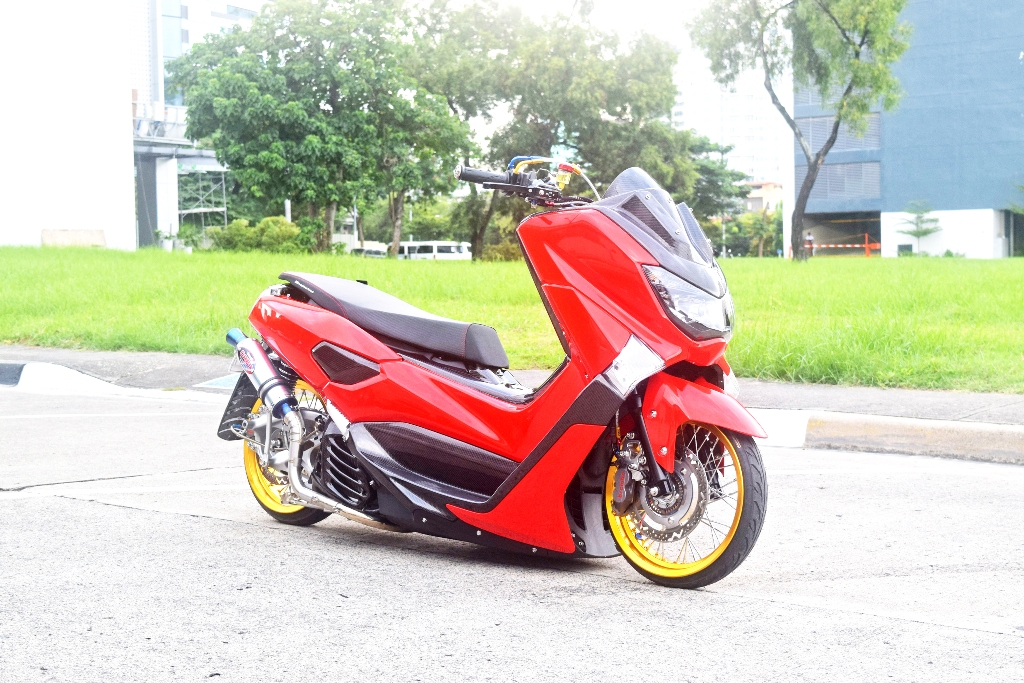 "I am really proud of this build because it is a unique fusion of Stance and Thai Street bike concepts. We wanted the bike to be a mobile showpiece of the capabilities of our shop.  It must reflect our passion and dedication of building show bikes. We will go to great lengths to build the dream bike for our customers and we specialize in premium and hard to find parts and accessories. Building this bike takes a lot of time, money and man-hours but it is all worth it especially when a lot of people appreciate it every time I ride around the city," Joseph shared.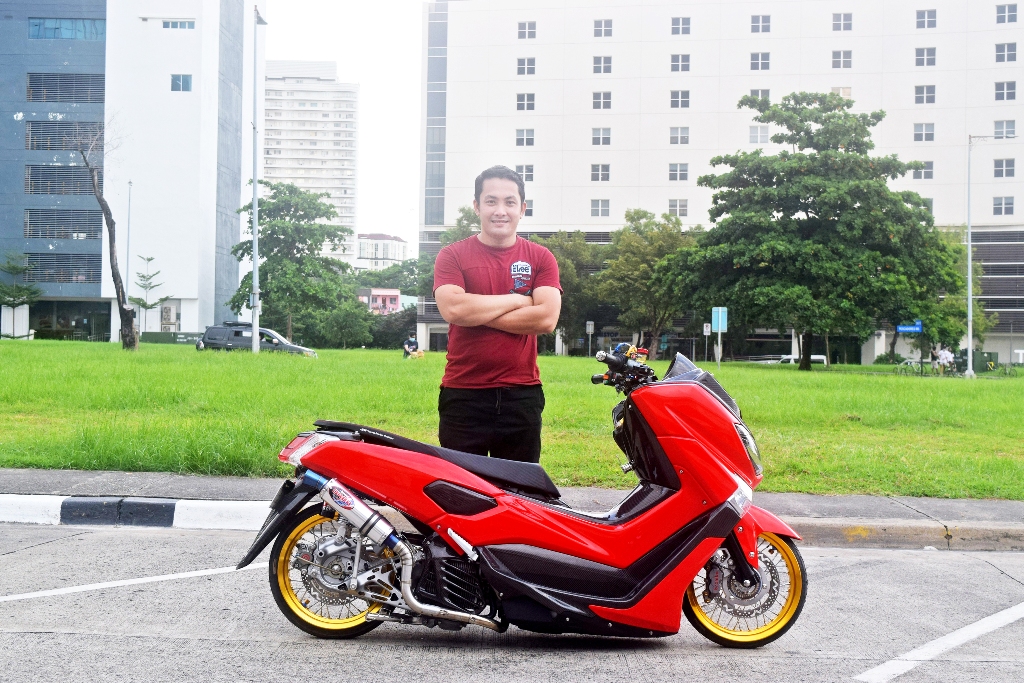 The bike features a wide array of premium aftermarket parts and accessories such as high-performance 4Pot front Brembo caliper, 2Port rear Brembo caliper, RCS Brembo brake master, titanium handlebar, Upper speed  head post and domino switch. Staying true to the street bike fusion concept, it features high-performance Domino quick throttle and ORBR power pipe. To keep the weight down, it has original carbon fiber body panels, lightened swing arm, lightened crankcase, JRP flat seat, Heng Tha ibolts, OSAKI hub, Yaguso spokes and Speedy rims.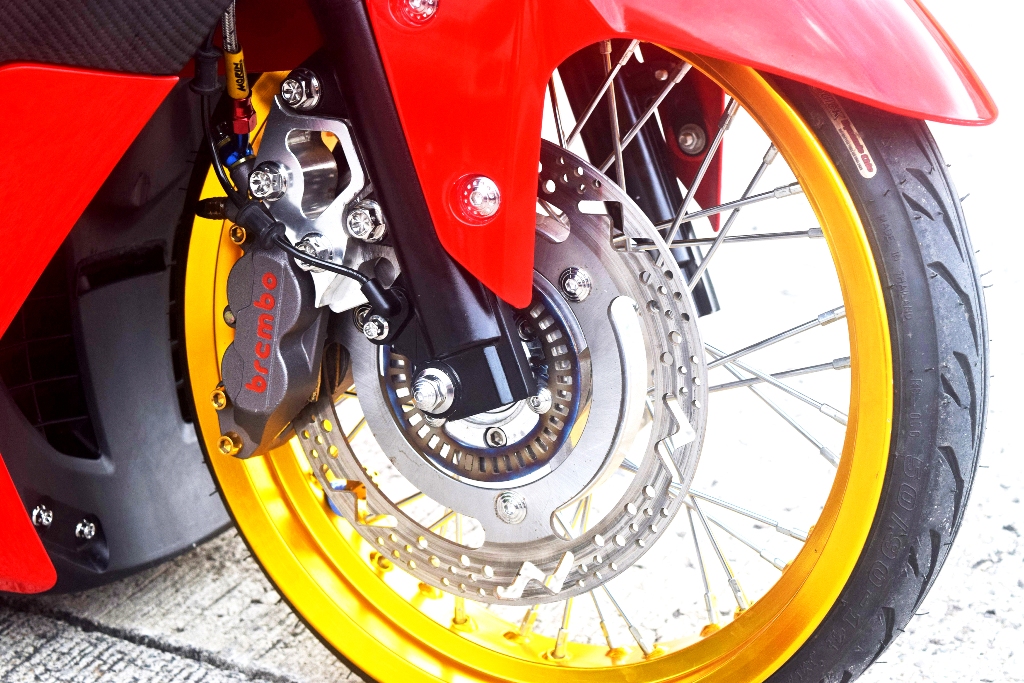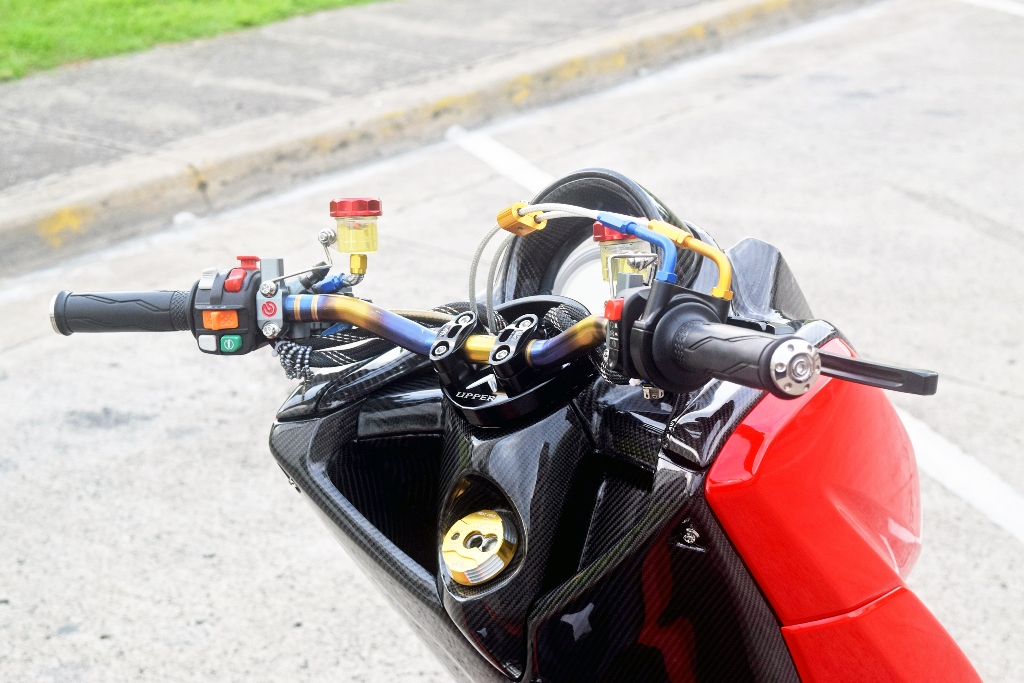 "I would like to thank everyone who helped me setting up my bike especially my S & E motorparts family and Bongsworks. My heartfelt thanks to my family, especially my wife and kids for always supporting my hobby. Shoutoutto my S & E Motorparts family, my Simply Stance Cebu City family, all of my friends and everyone who appreciates my work. Thank you so much to InsideRACING Magazine, mabuhay and more power to InsideRACING Nation. Above all, thank you to the Lord Almighty for allowing me experience all of this," expressed Joseph.
Brembo 4Pot front caliper
Brembo 2pot rear Caliper
RCS Brembo brake master
titanium handlebar
Upper speed head post
Domino switch
Domino quick throttle
Original carbon fiber
ORBR power pipe
lightened swing arm
lightened crankcase
JRP flat seat
Heng Thai bolts
OSAKI hub
Yaguso spokes
Speedy rims
Thank you for visiting insideracing.com.ph. You may express your thought below through the comment section. You may also follow us on Facebook, on Instagram @Insideracingnation or on our YouTube channel.
This was published in InsideRACING Magazine's 2020 Volume 18 Number 6 issue