YAMAHA REBUILDS LIVES IN ORMOC – GOING BEYOND YOLANDA
Date posted on August 12, 2015
Share this
Yamaha Motor Philippines, Inc.(YMPH) has always dedicated themselves to enriching of lives of both their customers and the Filipino Community. When Super Typhoon Yolanda struck the Philippines it left a trail of devastation in the lives of many; lives that needed to be rebuilt.
In the wake of the tragedy sprung hope which came in the form of Yamaha's Champions rebuild lives campaign which was headed by MotoGP superstar and Yamaha Rider, Valentino Rossi. He visited the country to promote limited edition Yamaha Racing apparel and the profits were used to create the funds for the benefit of Yolanda Survivors.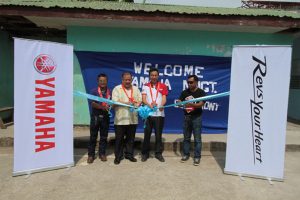 After generating more than 2 Million pesos in sales and other corporate efforts, Yamaha created "Yamaha Beyond Yolanda" a rehabilitation program for Barangay Montebello and Naghalin in Ormoc City, Leyte. The project was made known around the City of Ormoc because a motorcade by Yamaha Club riders which started at 8:30 in the morning last July 22, 2015.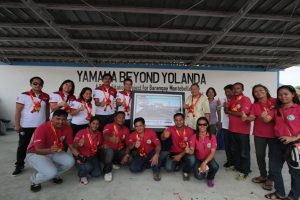 Yamaha rebuilt Barangay Montebello's perimeter fence, stage area, water tank, and Basketball Court. The inauguration of the newly built Barangay was attended by YMPH executives who included President, Toru Osugi. Hon. City Mayor Elmer Codilla and celebrity Mark Herra. The actor-dancer performed with the locals of the barangays and played basketball on the new court.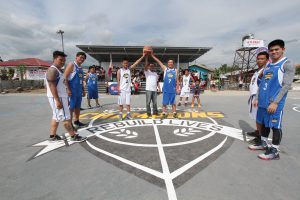 Also, to commemorate the event, the VIP's left their handprints on the walls of the new stage. YMPH also donated an SZ16 to the barangays officials for livelihood use. Aside from structural reconstruction and product donations, Yamaha also gave 400 pieces of school bags with supplies to the children of Barangay Montebello. Then it was off to Barangay Naghalin, for the opening of their daycare center. A ribbon cutting ceremony took place and a distribution of 100 school bags and supplies for the students of the area.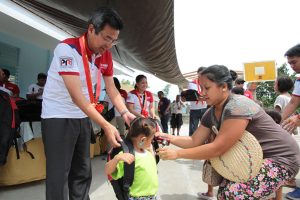 The activity is a major part of Yamaha's ongoing CSR projects, which creates a better future for all those in need. Enriching lives doesn't just revolve around top of the line products, quality service, and customer dedication. It is also found in genuine care for others, passion for life, and the purpose of revving hearts.
credit: YMPH