Yamaha Sniper Monster R23
Date posted on December 15, 2018
Share this
Featured here is a Yamaha Sniper MX 135. Its owner is Roel Agravante from San Antonio, Nueva Ecija. Roel is a bike enthusiast and he is also into bike modification.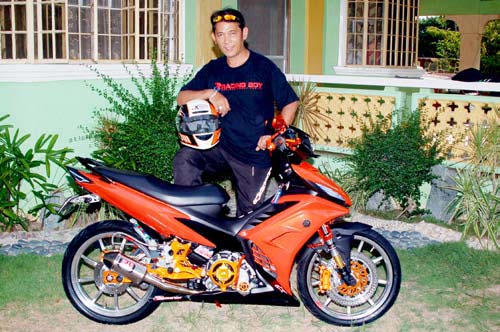 He's been modifying and personalizing his Sniper MX 135 for a couple of years now. And since the get-go, his bike has become a head turner in the streets. The Yamaha Sniper MX 135 belongs in the category of underbone type of bikes. The bike uses a 4-valve 135cc SOHC type of engine (the first moped in Asia built by Yamaha that has a liquid-cooled 4-valve engine). And so engine-wise, it has a calm and good speed performance; and when it comes to acceleration, the bike is undeniably comforting. Hence, the Sniper meets all engine needs in terms of reliability, economy and environment-friendliness. It was designed to guarantee great riding dynamics. Since it was a great bike to start with, it wasn't a difficult choice for Roel to further enhance its potential by heavily modifying his Sniper.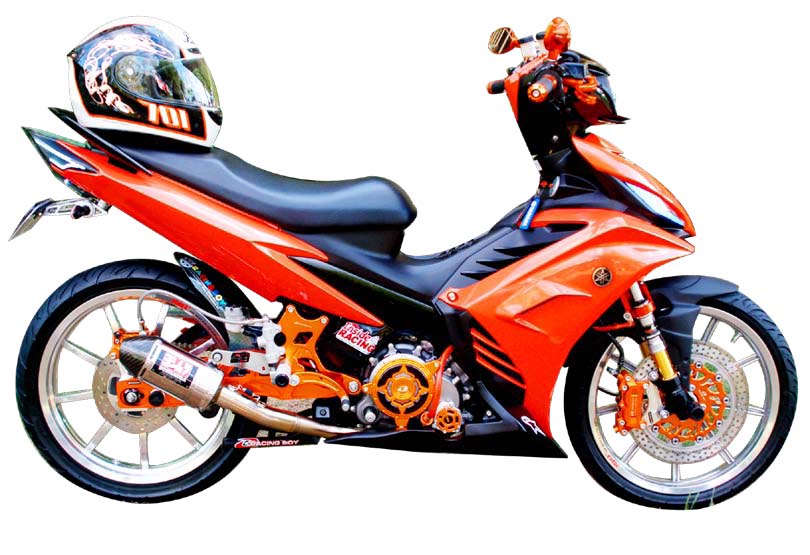 Who is Monster R23?
The moment Roel learned to ride a bike, he never got separated from the fun and excitement it brings. As soon as he fell in love with riding, he immediately and without a single doubt bought his own motorcycle, and named it Monster R23. And yes, it is the Yamaha Sniper MX 135. The bike absolutely suits him best as he loves going for fun and exciting rides in and out of Nueva Ecija. Roel gave his bike the name Monster R23 due to the following simple reasons: he calls it Monster as the bike intimidates onlookers and other riders in a good way; R as the initial of his first name; and 23 as he believes it is a rider's lucky number.

What modifications have been done on Monster R23?
From the time that Monster R23 was bought, Roel never thought twice in modifying the bike. So far, he has done a lot of modifications on it. He gets that high level of excitement burning each time he
modifies, and at the same time it gives him that great self fulfillment and sense of pride when people would give praises to Monster as being different and a real head turner in the streets. Roel's inspiration why he is so into modifying his Sniper MX 135 (a.k.a. Monster R23) are the other highly modified and standout bikes that he sees on the road. He wants his own bike to deliver the same impression whenever he takes it out for a spin. And so far, Monster R23 continues to catch a lot of attention and praises. Most of the time, people would say "Wow, it is a one of kind bike!" or "That bike really looks expensive!" and "Why don't you join bike shows? For sure your bike will make a great impression!". These are compliments that just make Roel more inspired to continue doing bike
modifications. Why not?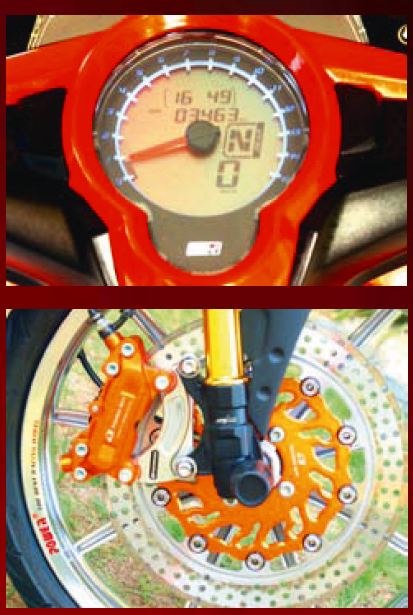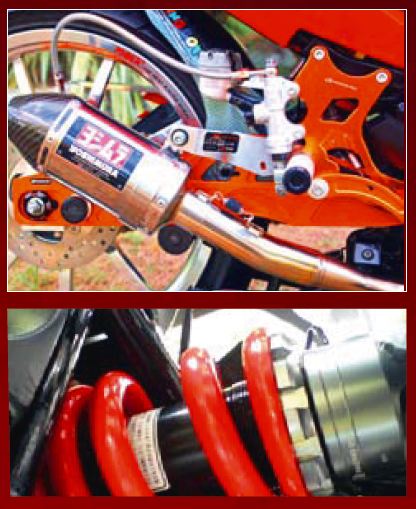 Future Plans for Monster R23:
Now that Roel's bike Monster R23 has been highly modified, Roel plans on bringing his motorcycle on bike shows. Roel said that he will definitely continue to modify his Yamaha Sniper MX 135, until it becomes part of the top ranked modified underbones in his province and in the country. He is also looking forward to take his bike for long rides outside his province as he finds riding as a learning experience where he gets more new ideas in bike modification. Another one of Roel's plans for Monster R23 is to join major bike shows.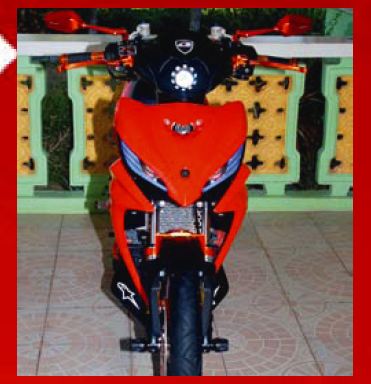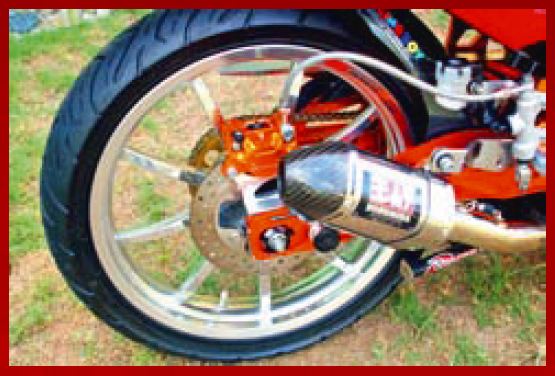 Roel's Shoutout to IR Readers:
"Firstly, a huge shoutout to my co-riders in the Fury Riders Club and Snipers Owners Club! I am happy that I am part of your team and that I ride with you guys! To all IR readers and riders, always ride safely. Race on a race track and not on the road. Thank you InsideRACING for featuring my bike. God speed and more power!"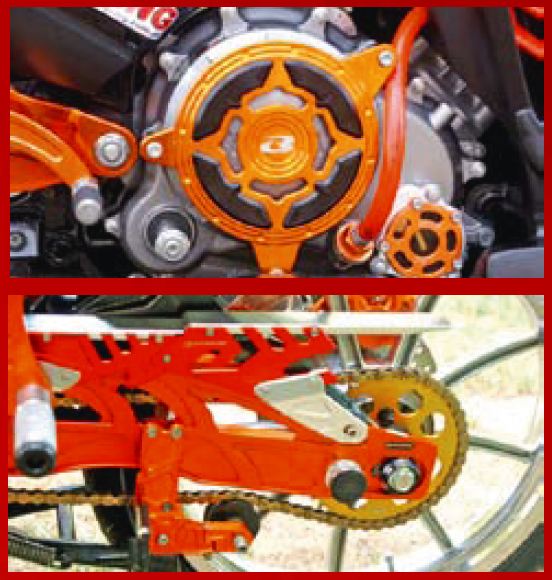 Modifications: Monster R23
• Repainted body cover to orange
• Orange Racing Boy swingarm V2
• Racing Boy clutch/master pump set
• Racing Boy 4 piston brake/bracket caliper V2
• Racing Boy Fork Stabilizer
• GP Type Front Fender (Fiber)
• Orange Racing Boy crank/engine cover set
• Racing Boy axle cover
• Racing Boy swingarm spooler
• Orange Racing Boy rear set V3
• Yoshimura GP Type muffler
• Power mags wheel set 9-spoke
• Front Tire: 80 x 80 x 17 FDR Sport XR Evo
• Rear Tire: 110 x 70 x 17 FDR Sport XR Evo
• UMA Racing Digital Speedometer assembly
• Fiber belly pan
• NEMO engine cover
• Tail LED light assembly
• FDR Sport XR Evo Tire set (tubeless)
• Racing Boy rubber/alloy hand grip
• RK Engine/rear sprocket/chain lighten 415 set (gold)
*This article was published in InsideRACING's  Volume 12 Number 5  2014 issue.