2009 Yamaha Vega 115 Ride Review : Basic, but very Smart
Date posted on August 29, 2019
Share this
Yamaha's new entry-level underbone model is an impressive package that balances style, performance, efficiency, functionality, quality and comfort at an affordable price. After introducing and upgrading models in the medium to high end price model range, Yamaha Motor Philippines (YMPH) have turned their focus on the fast growing 100cc-125cc entry level market.
Like in other ASEAN countries, models in this segment are the biggest sellers year after year because they are primarily used for commuting to and from work, school or shopping as well as for various business applications. The combination of a simple, reliable and economical four-stroke engine with a light, easy to maneuver yet stable 17-inch wheels of an underbone has proven to be the choice for millions of first time buyers. Its affordability has also provided mobility and independence for many.
The Yamaha Vega was developed by Yamaha to be marketed and produced in all the ASEAN countries. Its guiding concept of development was themed "New Smart Basic" with the goal of creating a user-friendly motorcycle for daily use with good style, good engine and excellent fuel economy. It should also be fun and agile and enjoyable to ride in commutes as well as practical and functional.
The new face of the Vega not only looks good, it is also designed to provide important functions of wind protection, mud deflection and redirecting air flow to the cylinder head for improved cooling. The new flasher design gives the Vega its unique appearance and identity. The instrument cluster is clear and very simple.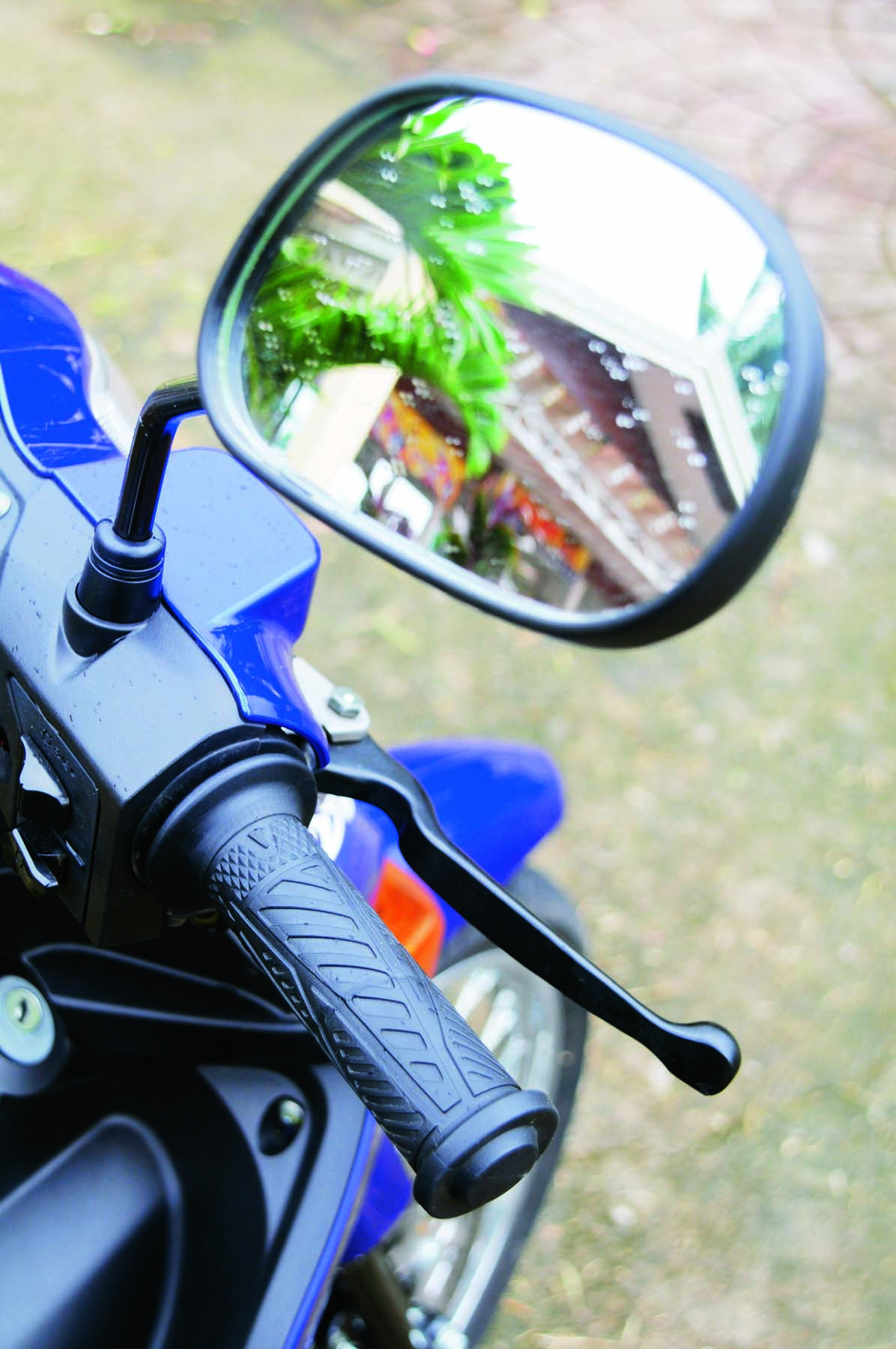 The entry-level Yamahas, like Crypton R of the past, came in yellow or red colors with very colorful graphics. The new Vega's color choices and graphics are more upscale and more in-line with the modern Yamaha motorcycle image.
Unlike the Crypton Z engine which was developed for performance as the top priority, the Vega's new engine was aimed at practical functionality for everyday use by beginners. The new 115cc air-cooled, 4-stroke engine features a longer stroke than previous 110cc models. It has a newly developed compact combustion chamber, aluminum "cast-in sleeve" and larger cooling fins to improve cooling and efficiency. Engine operation, vibration and reliability are improved with larger diameter crank journal bearings. The throttle response is enhanced by using the carburetor from the Crypton Z model. A new Air Induction System (A.I.S.) is also used for clean emissions.
The clutch of the Vega uses a tuned diaphragm instead of conventional springs to manage the load involved while shifting, resulting in improved and better clutch operation and feeling.
The 4-speed rotary transmission was designed to ensure a practical and comfortable performance. The gear ratios are optimized for stop-and-go city riding conditions as well as for tandem riding.
The riding position and ergonomics were designed to ensure comfortable and relaxed riding. Both the longer travel front suspension and the rear two-step spring rear suspension are tuned for comfortable shock absorption.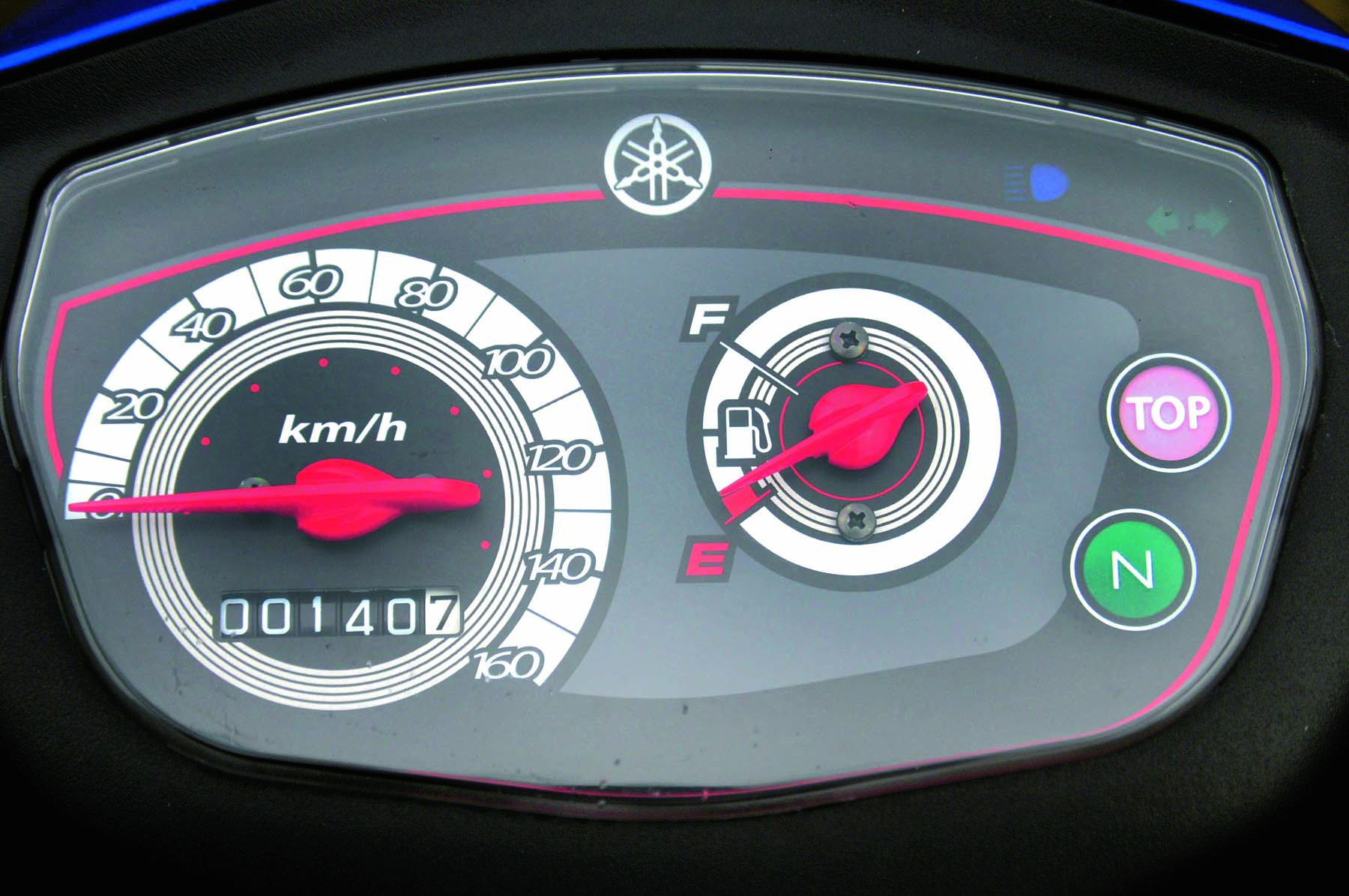 Riding the bike confirms that Yamaha has succeeded in its design goals for the Vega.
Seasoned Yamaha users who have experienced the Crypton Z and X-1 will not be impressed with the engine power especially those looking for a sportbike. However, while the engine is not that powerful, it delivers decent amount of punch with a solid feeling that will make stop-and-go riding a pleasant experience. The 115cc engine feels more powerful than the 100cc models and yet still gives excellent fuel economy. Some riders have reported to get more than 50 kilometers per liter from the Vega.
It is not meant for aggressive sporty riding or racing. The suspension is really soft and comfortable for the daily jaunts around town. The front disk brake and big rear drum brake delivers good braking performance matched by the good traction of the stock Dunlop tires.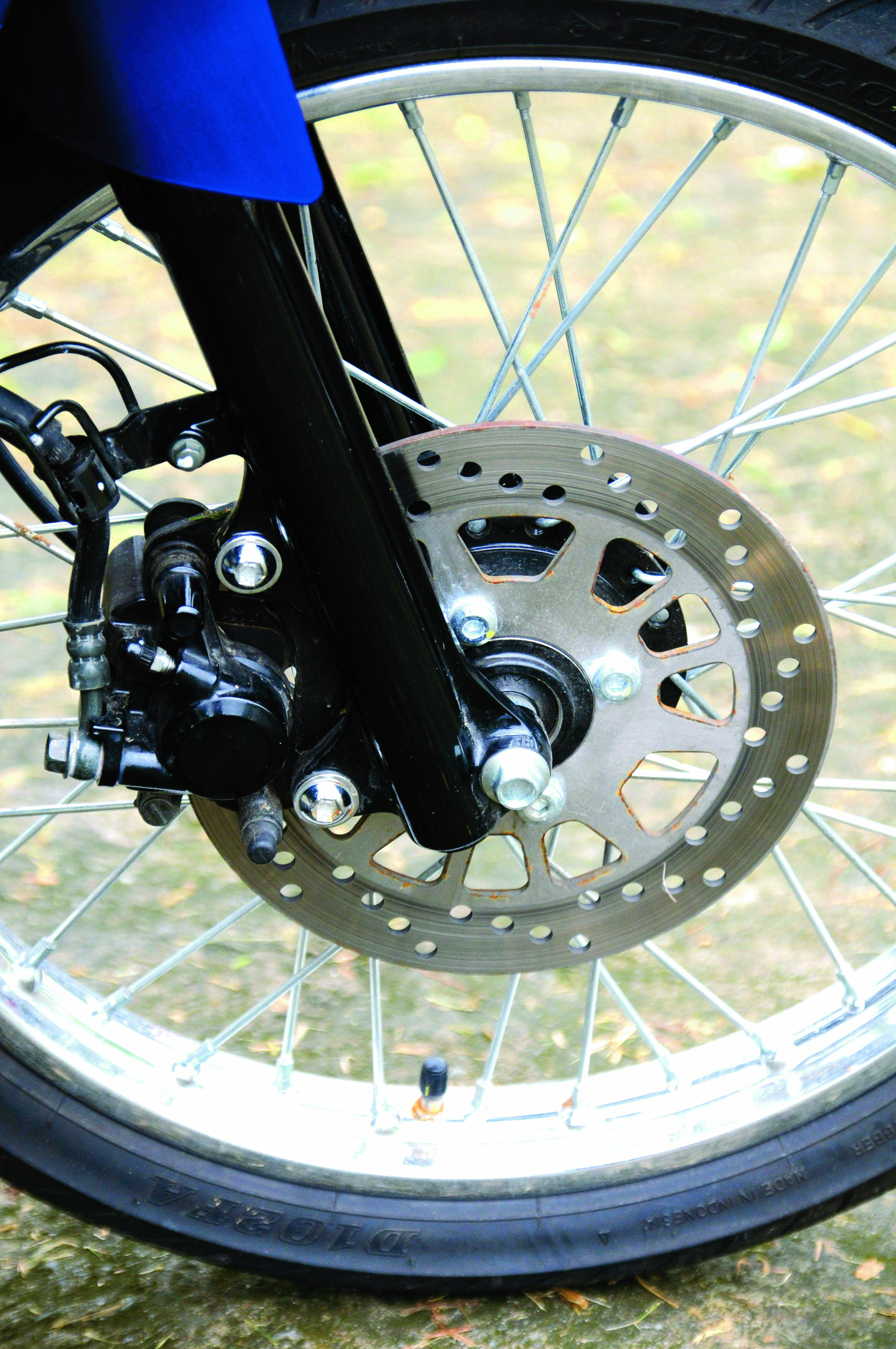 The things we can think of that can still be improved are the old fashioned rear end with the metal grab handle and more clearance in the lower leg shield when shifting.
Overall, the new Vega will satisfy a greater portion of the entry-level market. It does not have the strongest engine nor the best sporty handling but it delivers an impressive balance of everything you need in an underbone; Japanese quality level, good looking, reliable and decently strong engine, easy to ride for beginners and comfortable chassis as well as economy for daily use.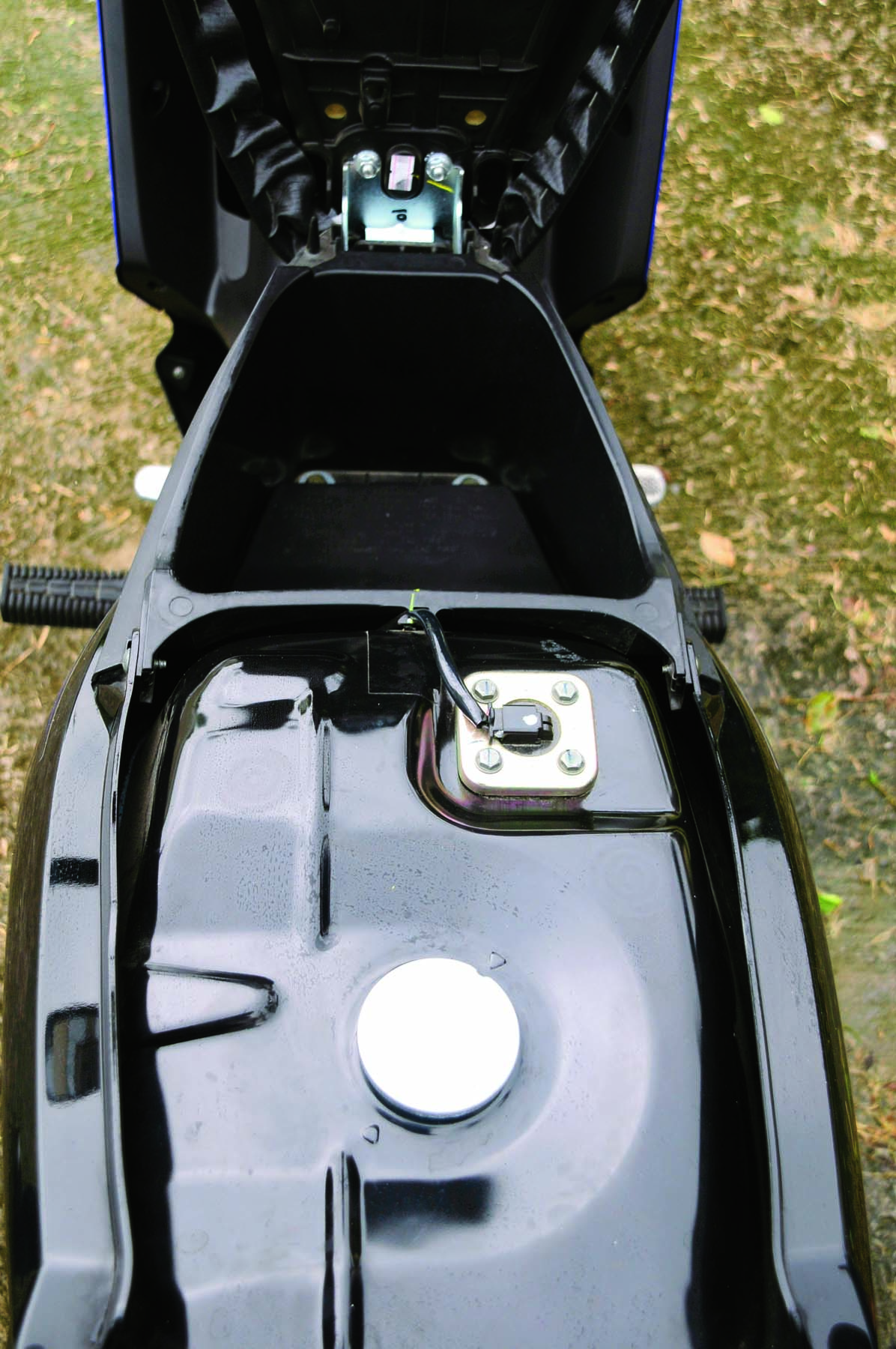 At the affordable price of P54,200, the 115cc Vega is well-built with a good engine and commands the "Japanese brand" image, so the over-all feeling about it is that it is a more expensive bike. If that doesn't make you happy, you might have a problem.
*This article was published in InsideRACING's  Volume 7 Number 8  2009 issue.