Yamaha YBR 125G Review: Extraordinarily Good!
Date posted on May 2, 2019
Share this
First things first, the new YBR125G motorcycle is NOT a regular "pantra" motorcycle. It is not designed to haul a sidecar with five passengers over short distances. This is not the new or upgraded STX.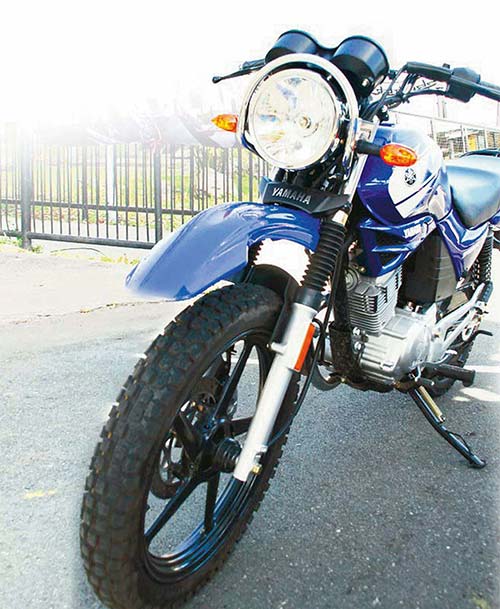 Rather, it is the latest version of the standard motorcycle that Yamaha has been selling globally since 2005. If you browse through the internet, the YBR125 model that you will find looks like a normal 'Universal Japanese Motorcycle' or UJM designed for regular paved roads. Further investigation will reveal that users are mostly people who want a simple value-for-money ride that can cut it in the roads. Owners highly recommend it and the strong points are reliability, good riding position, comfort, smooth engine and of course, terrific value for money.
If you were Yamaha, wouldn't it be a stroke of genius to bring the model here? Definitely! And that is what they did, but not before a market evaluation and some adjustment in the package to better fit the model to Filipino needs.
The Philippines is undoubtedly an underbone country. This is not a bad thing. The underbone phenomenon has created a new affordable lifestyle and culture for a certain segment of our population and we sincerely believe that it has helped in making their lives better. However, Yamaha Motor Philippines (YMPH) and a select other manufacturers are sensitive to the growing number of buyers who are long time underbone users who commute a great distance on a regular basis and want something faster, more stable at high speeds, more durable and more comfortable than an underbone. These are more experienced riders who want to graduate into the next level of motorcycle performance and comfort. Also, if you go around the country and visit other places, you will realize that not all of our roads are paved and flat like in Manila and that a motorcycle with good on and off-road and climbing capability is ideal. Lastly, most new motorcycle buyers these days are more image conscious than ever. It is not enough that the motorcycle is priced well and performs well, it also has to bring its rider a certain "porma" or image he/she likes that will make him/her feel special. Yamaha believes that this segment will continue to grow and that this is the perfect time to bring in the YBR.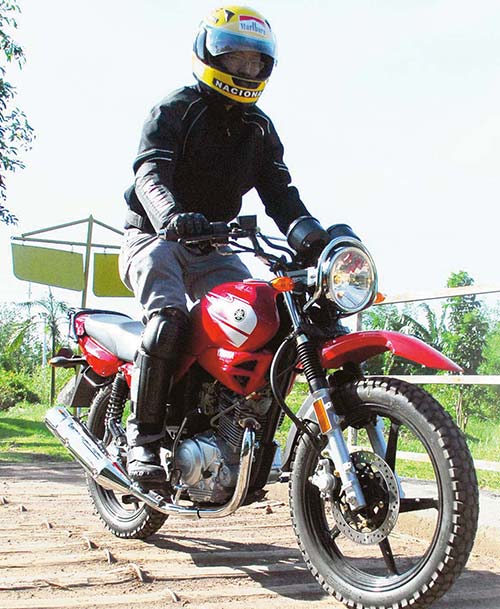 So, YBR125 model is tweaked with knobby tires to give it off-road capability on gravel roads, an 'in-fashion' supermoto style front dual fenders give it a stylish and young look while the engine and headlight guards, alloy wheels and optional hand guards complete the transformation into the YBR125G model that YMPH launched.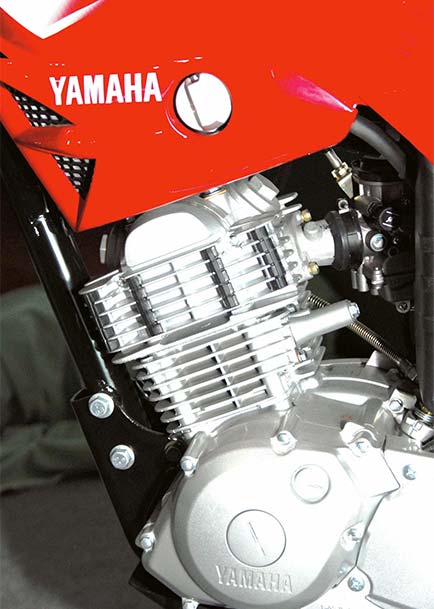 The result is simply extraordinary. YMPH was able to give the Filipino buyers the world-renowned YBR performance, handling and durability combined with the needed versatility and sharp modern image.
YMPH emphasized how the new YBR is much better in terms of climbing ability, comfort, range and durability compared to a normal underbone. It is hard not to agree with them after half a day of riding this bike both on the pavement and on the loose surface. While any underbone can perform as well as the YBR on the pavement part, this cannot be said in the loose surface. You only need to see national champion rider Maico Buncio toss the YBR like his regular dirt bike around the off-road park to be convinced.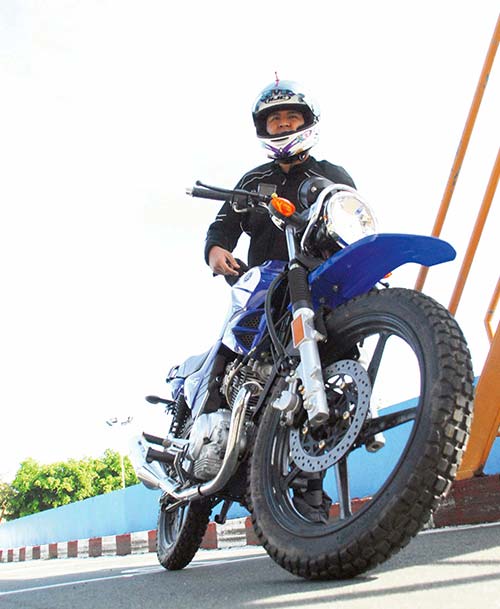 The YBR's air-cooled, 4-stroke, 2-valve, OHC, vertical single cylinder engine displaces only 123cc but has an equal bore and stroke of 54.0 x 54.0mm which gives it a good balance between top end power and torque. Maximum power is 7.1kw at 7000-8000rpm while its maximum torque of 8.0N.m is achieved at a lower 5500-6500rpm. It is coupled to a 5-speed manual clutch transmission and this combination results in a very smooth and refined power train that contributes greatly to the positive riding impression of the bike. There is absolutely no harsh vibration whatsoever. It is also very quiet and non-intrusive. We found the power more than adequate for its intended use and definitely feel accelerates better than a comparable auto-clutch underbone. The fifth gear overdrive will let it cruise at high speed without stressing the engine while the big 12-liter fuel tank will definitely give it an endurance-winning range.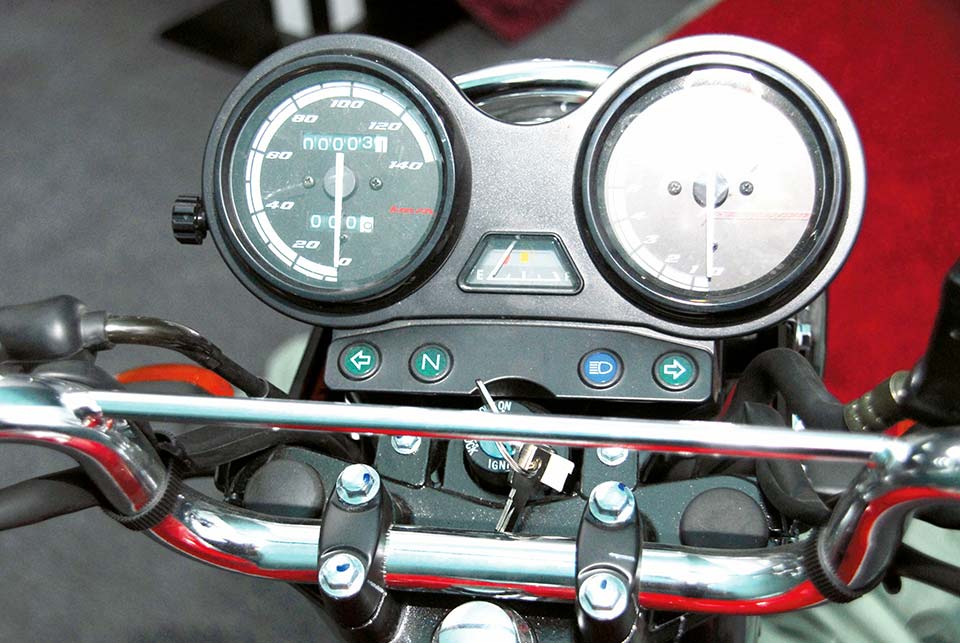 In the looks department, headlight guards, the dual front-fenders (made of the same ABS material as the DT!), tasteful graphics and color scheme give it a mean naked bike look. It's definitely not going to be mistaken as a "pantra" bike. The blacked-out "star-shaped" die-cast 18-inch wheels are made of strong material that is durable even when riding on rough roads. It also didn't break after numerous hard landings by Mr. Buncio.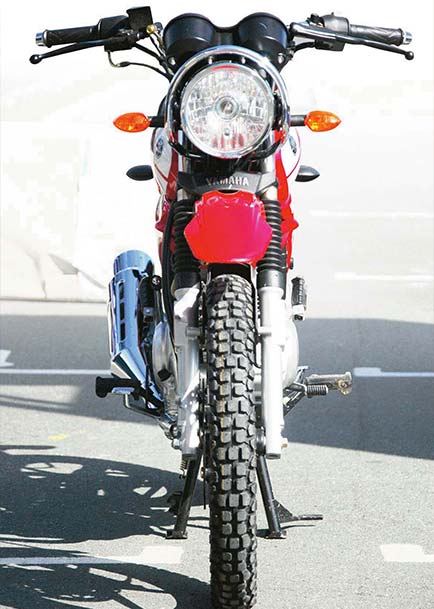 The things that can be improved may be the size of the engine guard which is too small to be effective for sustained or regular gravel rides and also the chrome headlight guard will look better in black instead of chrome like the alloy wheels.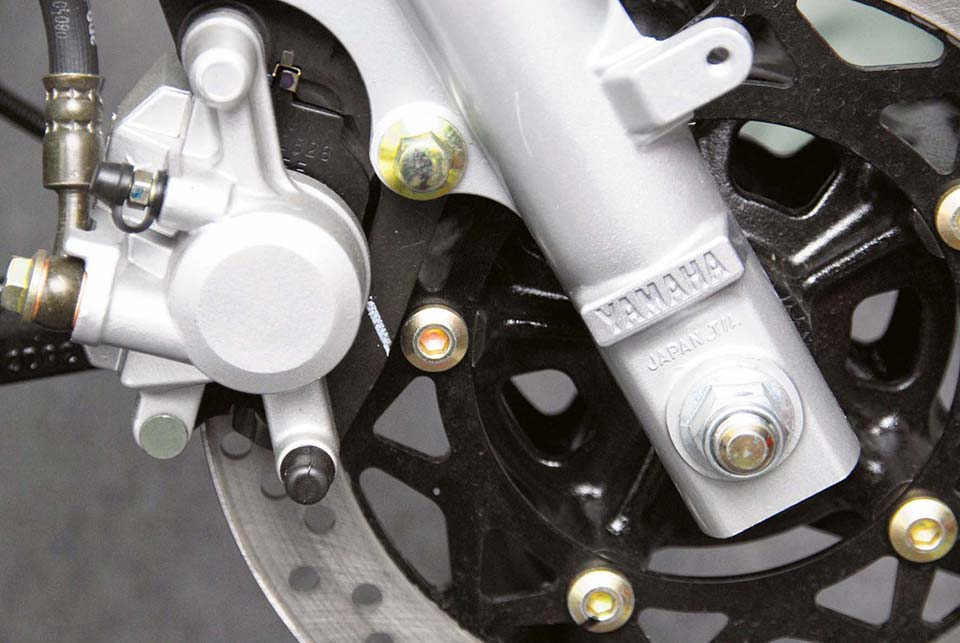 The handling is simply superb. We think it is one of the lightest handling and most nimble motorcycle we have ridden. It is so easy to slowly maneuver around obstacles yet stable at higher speeds. Its braking ability is more than adequate and has a good progressive feel. As earlier mentioned, the smooth, light shifting engine does not vibrate much and therefore, sustained cruising at high speeds can be done more comfortably than on a 4-speed underbone. For sure the YBR125G will be a great touring motorcycle.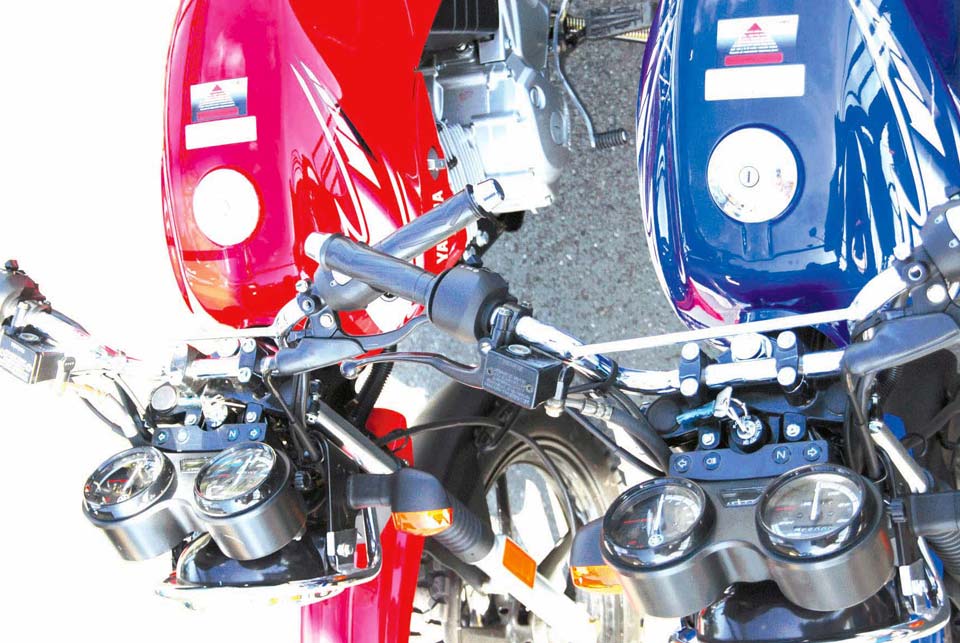 So, will the additional money needed to have the YBR125G in your garage worth it? We say yes, because you will be getting "more" motorcycle for your money and it will surely be money well spent. If this bike is to be used to go around the Philippines, it will not have any problem even if the ride was not well-planned and the route traverses the back roads instead of the paved highways. In the company of underbone riders, the YBR 125G riders will lead them on the climbs, on the rough gravel or muddy roads as well as on the fast highway stretches and will still be the least stressed at the end of the long ride.
*This article was published in InsideRACING's  Volume 7 Number 1  2009 issue.