Yamaha's Three Basic Principles of racing explained in Buriram
Date posted on February 16, 2018
Share this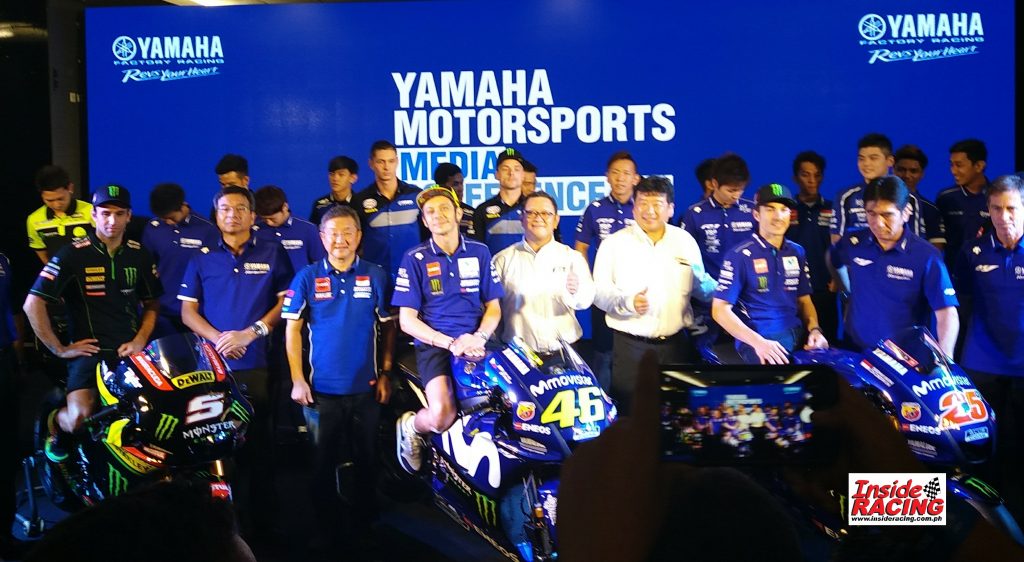 Arriving from Manila in style on board a private jet plane, Movistar Yamaha MotoGP's Valentino Rossi and Maverick Viñales joined other Yamaha riders at the Chang International Circuit in Buriram Thailand yesterday February 15 for the Yamaha Motorsports Media Conference 2018, where Yamaha Motor Company presented its complete 2018 Yamaha Factory Road Racing rider line-up.
They were in Manila to officially unveil the Yamaha Love Train and inaugurate the historical Yamaha-Monumento LRT Station. They also greeted their Filipino fans and entertained the Philippine Yamaha dealers during their 2018 Dealers Convention.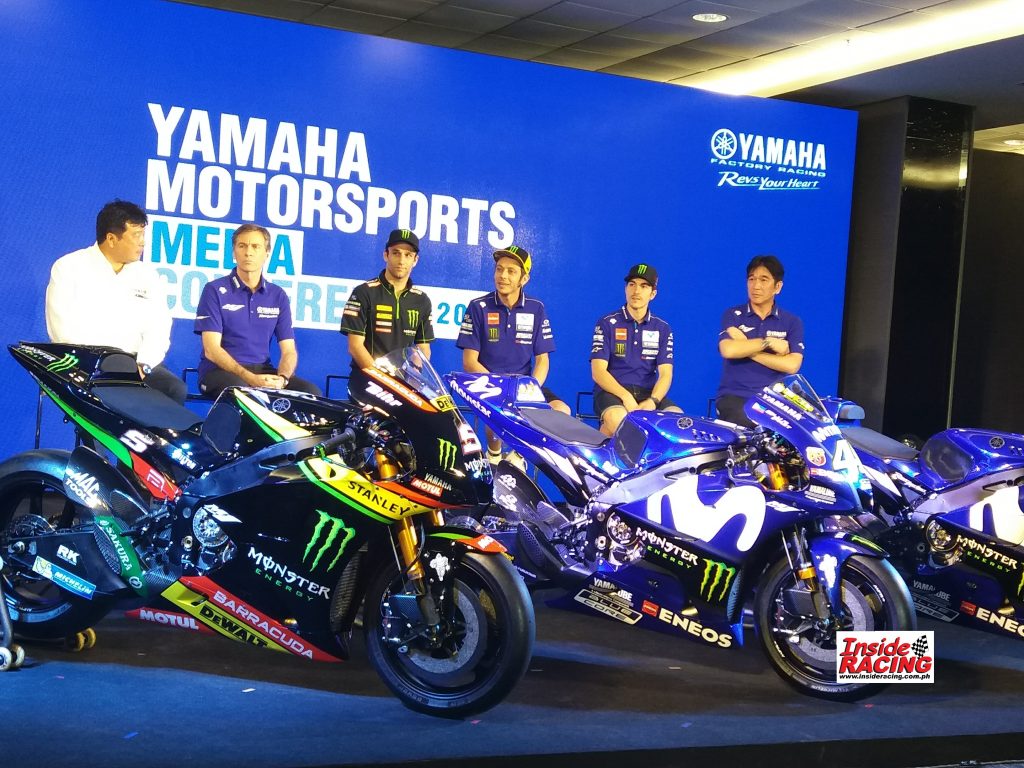 In the same plane out of Manila were Yamaha Motor Racing President and General Manager of Motorsports Development Division, Kouichi Tsuji
and Yamaha Motor Racing Marketing Director, Lin Jarvis.
Joining them in Buriram is  Monster Yamaha Tech3 rider MotoGP's 2017 'Rookie of the Year'  Johann Zarco.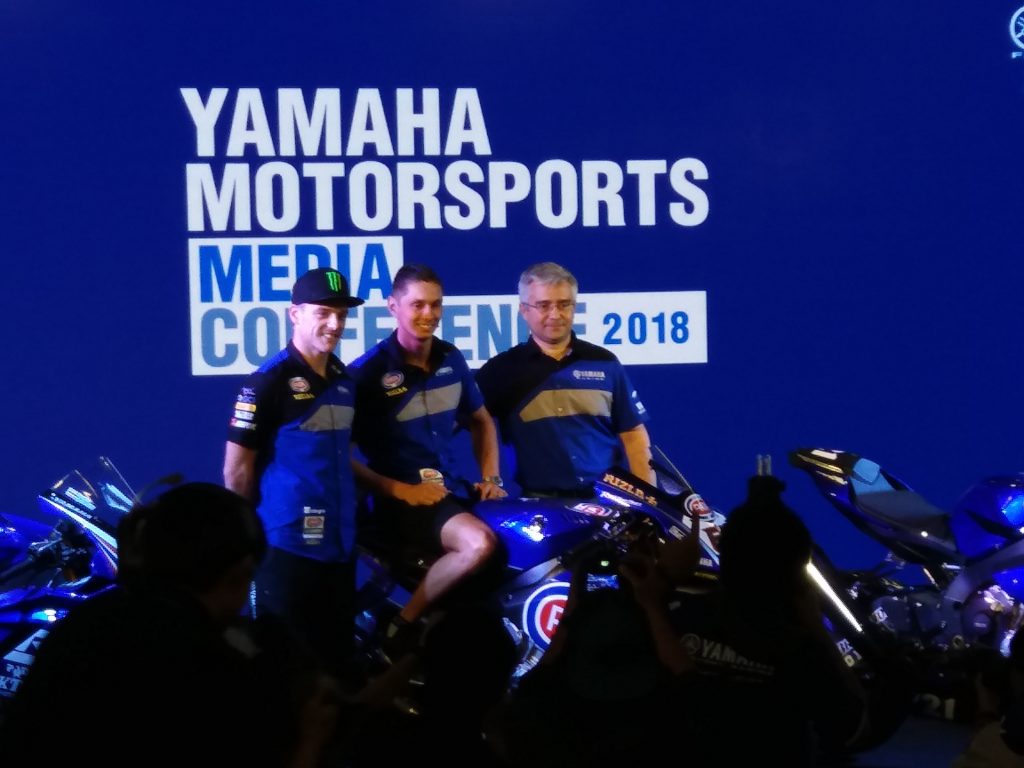 Also present were the Pata Yamaha Official World SBK riders Alex Lowes and Michael van der Mark.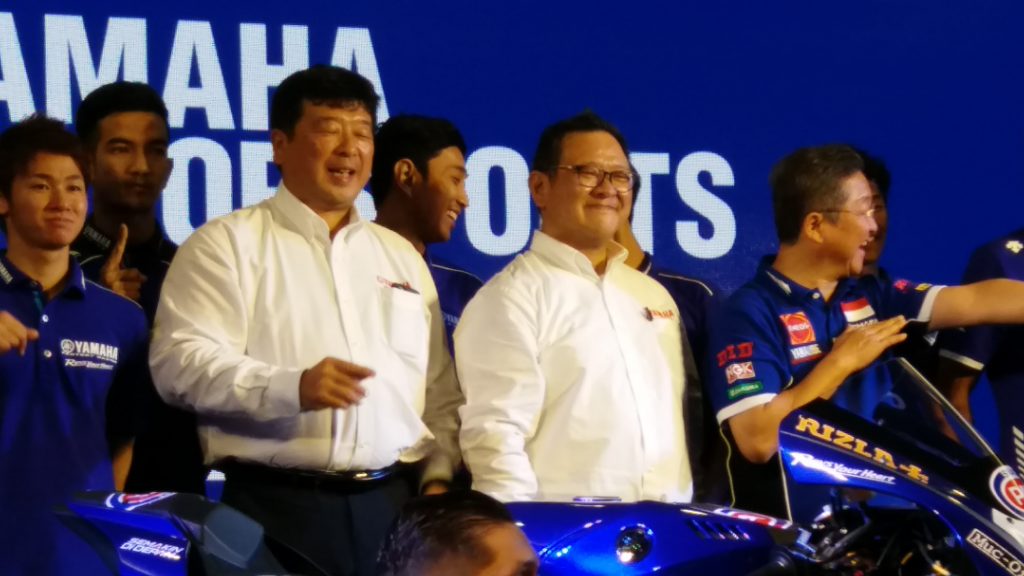 Before the rider presentations, Yamaha's General Manager for Southeast and East Asia Sales Division breifly explained Yamaha's three basic principles of racing which are Branding, Technology Feedback and Motorsports Promotion.
Branding – to raise the value of the Yamaha brand.
Technology Feedback – to acquire advanced technology and incorporate it to Yamaha products.
And lastly, Motorsports Promotion- spread the joy of both engaging and watching motorsports.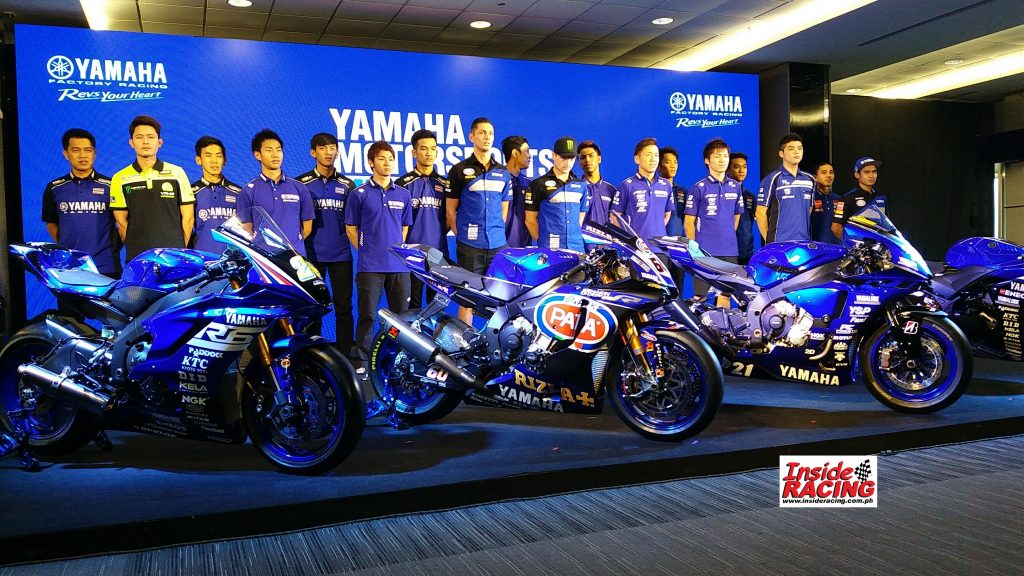 In addition to the international Yamaha Factory Racing teams, the local Yamaha racers, participating in the All Japan Road Race Championship and Asia Road Racing Championship, were also presented earlier in the day.
After the press conference all three Yamaha MotoGP riders stayed on for 3 more days for the first ever MotoGP testing at the new Chang International Circuit which will host its first MotoGP race on  October 7, 2018.