You can buy Honda parts via Facebook soon!
Date posted on May 1, 2020
Share this
Triumph JT Marketing Corporation, the biggest dealer of genuine Honda motorcycle parts and accessories in the country for the longest time, have announced that basic Honda maintenance parts will soon be available for order thru their Facebook page.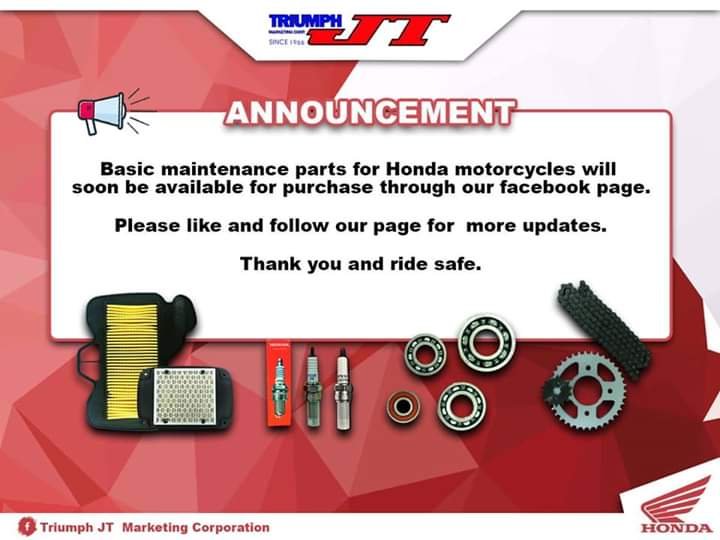 Although they have multiple branches around Metro Manila, this online service will make it more convenient for Honda owners to purchase neccesary parts to maintain their units.

see link below:


https://m.facebook.com/story.php?story_fbid=2946403042120939&id=552401291521138