IR News: Ondillo Victorious in Super Suzuki Raider 150 FI Race of the Super Series' Opening Round
Date posted on May 25, 2018
Share this
After his second place finish in the Super Suzuki Raider R150 Carb race earlier, Mark Djereck Ondillo made sure he will get the first place trophy in the Super Suzuki Raider R150 FI race, the other category of the Suzuki Raider Breed Wars at the opener of the Shell Advance Super Series Nationwide Championships.
Ondillo redeemed himself with a dominating performance, winning with a 4.406s margin of victory over Jakob Sablya, the victor in the carb class race. Sablaya this time finished second but still registered the 52.850s best lap time of the race. Joining the two in the podium  was Carlo Calderon who finished third.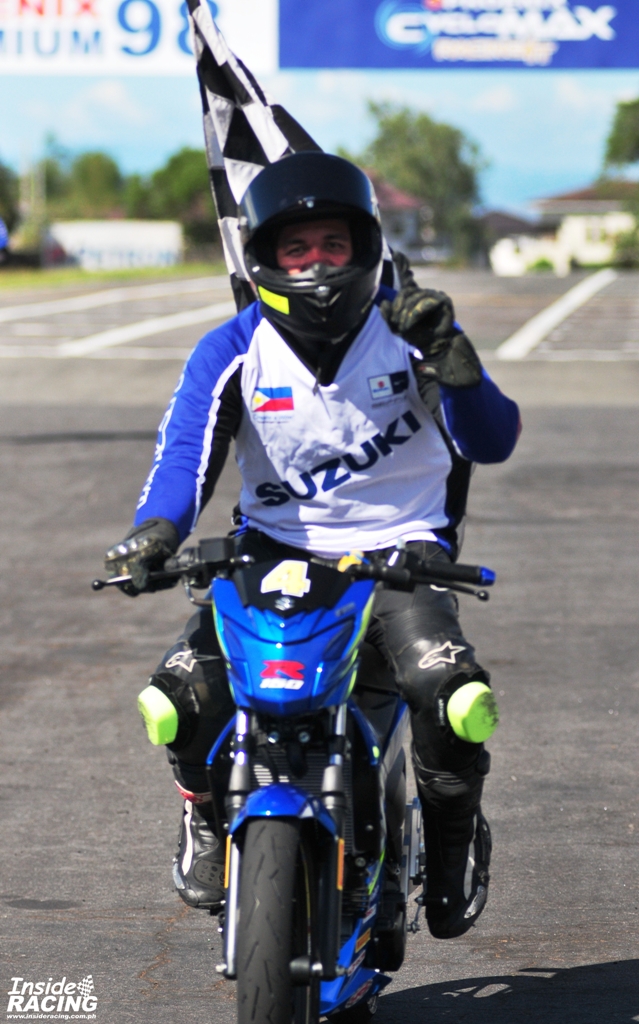 Erika Ondillo crossed the finish line in fourth place followed by William Letada, AJ Vioya, Ian Samson, Hernan Bitancor, Danna Alvardo and Dan Carlo Alvarado. Unable to finish the race was Ralfwald Dogelio.
The Suzuki Raider FI class is one of the two categories of the Suzuki Raider Breed Wars which was well participated by racers at the opening of the Super Series last May 13. The Suzuki Raider Breed Wars is for Novice and Beginner riders. Suzuki Raider race bikes are provided by Suzuki Philippines.
The next round of the Super Series is on May 27 in Sasa, Davao which will be held together with The Racing Line's RUGP.  The Super Series is supported by Shell Advance, Suzuki Philippines, Yamaha Motor Philippines, FDR Tires and Pirelli Tires. It is sanctioned by the Unified Sports and Racing Association for Motorcycles, Inc. (USRA). The opening round of the 2018 Super Series is also supported by KOBY PH.