Koi Irezumi-inspired Underbone from Cagayan Valley
Date posted on March 23, 2020
Share this
Irezumi are traditional Japanese tattoos. Irezumi is the Japanese word for tattoo, and Japanese tattooing has had its own distinct style created over centuries.
It is done by hand, using wooden handles and metal needles attached via silk thread. This method also requires special ink called Nara ink (zumi). It is a painful and time consuming process, done by a limited number of specialists.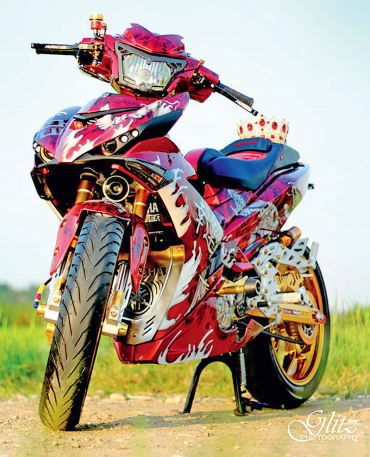 Featured here is a Yamaha Sniper 150 King show bike inspired by Koi Fish Irezumi. The bike is owned by Clarize Salva Medrano, a business owner of CSM LPG Store, LPG, Oxygen and Acetylene dealership based in Cagayan Valley. Koi Irezumi symbolizes strength, overcoming obstacles, prosperity and power. "This concept is special to me since it represents my identity. Being a king, you must be a leader but at the same time, I'm like a Koi fish submerged in the water and that shows humility – just like me, I am a humble leader. The custom airbrush paint job was my girlfriend's (Donna Jeanne Reyes) gift to me last November 2018 for my birthday so this concept is very close to my heart. Kuya Oliver Gino of InkKanto did the amazing airbrush art for my bike," Clarize narrated.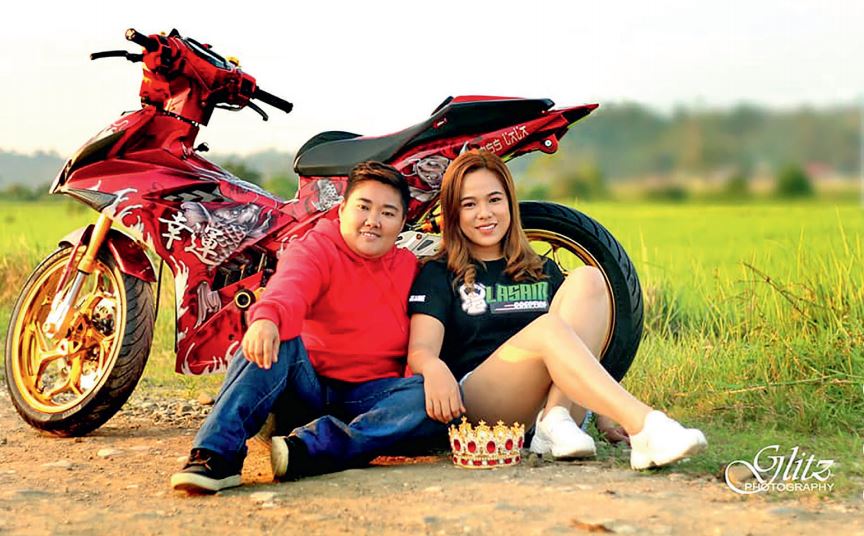 The bike sports an intricate airbrush art inspired by Koi Fish Irezumi. The paint job shows contrasting layers as some of its sections had candy tone red overlay giving emphasis to the Koi fish which makes the bike very eye-catching. The bike sports a wide array of THDM parts and accessories such as the Mody 5 exhaust pipe, Mody 5 owl eye, Mody 5 disc brake rotor front and rear, Mody 5 oil filter cover and Mody 5 rear flasher. For the suspension system, the team installed Mody 5 rear shock and Mody 5 inverted front shocks. The bike also sports RCB crankcase cover, RCB brake pump, RCB caliper front and rear, RZ racing shifter, Nissin hydraulic brake master, Yayamanin and Heng gold bolts, It Salaya bar end, Asio mag wheels, Pirelli tires, Genma sprocket cover, Boushi swing arm, Domino handle grips, Option 1 camelback seat, Rizoma fluid tank, Rizoma belt type, Rizoma crankcase guard, TDR brake hose and Samco radiator hose. It also features custom-made parts such as the customized front fender, and customized magneto crankcase.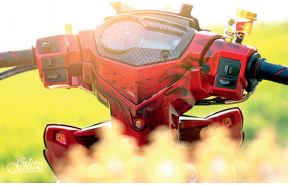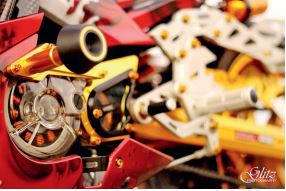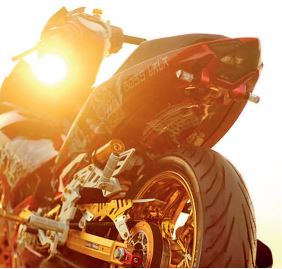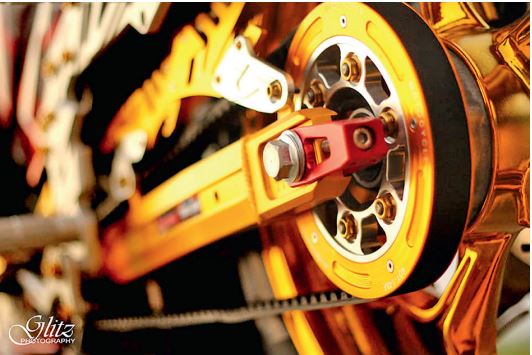 "I never thought that I would enter in such competitions of enthusiasts until my friends told me to try it. So when VIP Productions had a show in SM Tuguegarao downtown (October 2018), me and my friends joined the competition and to my surprise, as a first timer I got the Best Yamaha Champion – Advanced, Best Decal Motor Champion, 1st place in Best Custom Sniper and Best of Show Modified Champion awards. The 2nd show I attended was Lance Autoshow Production and I guess it was again a lucky day because I got the awards Best of Show Overall Champion, 2nd in Best in Presentation, Best Airbrush Champion and Best Sniper 150 Champion. The 3rd event was again with VIP Productions and my awards were Best of Show – Advanced Champion, Best Group Champion, Best Graphics Motor Champion, Best Motor Presentation Champion and 1st in Best Custom Sniper. The 4th event was Quirino Motorismo and I won the Best in Airbrush award. My 5th event was the InsideRACING Bike Fest XIII 2019, Asia's Biggest Motorcycle Show. I'm so happy to get the Best Underbone Open Top 8 award. It was a very memorable milestone for me," Clarize said.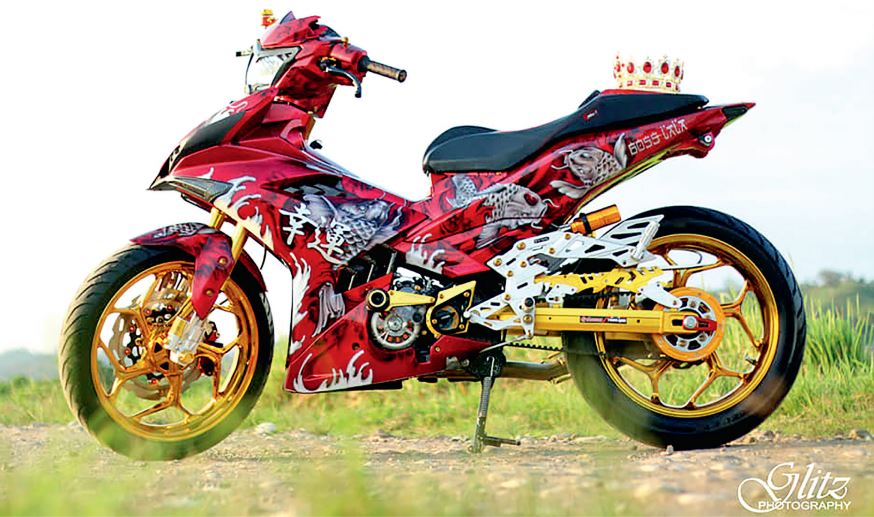 Clarize has this message of thanks: "First of all I would like to thank Father God for everything, my parents Dong and Rose Medrano, Randolph and Julius Medrano my brothers and of course thanks to my girlfriend Donna Jeanne Reyes for always supporting me. Shoutout to my crew Willen Quebral, Rowel Juntilla, Lennox Martin, Silvester Ferrer, Caeron Abalos, Jaypee Soliven, Jan Czar Ringor, Jan Ian ringor, DJ Balisi, Eimille Gorion, Choy Jurado, Eduard Cachola, Jonsper Bautista, Ramela Acoba and Edna Quebral, thank you guys for your support every show. Thanks to Kuya Oliver Gino and Ate Malou (Inkkanto airbrush and tattoo design) for the glamorous design of my bike's airbrush, Regert Oliva, Manuel Magpantay and Winston Cablar for the free consultation on how to present my bike that suits the category, my friends, Lasam Riders Club, Jonathan Moya, Czarina Mapagay, Prince Madrid, Bryan Ubaldo, Beauty Queen Shop for the crown, Howie Deza, Jheng and Randell Cristobal, Russel and Sonia Reyes for the wooden stage, John Reyes, Raenell Reyes and JR for driving, litrato.ni.eji photography, Janilette Rafael Cortez, HUAM by Awi cortez, photoshoot by Glitz photography and DW Motor Parts. To Mr Al Camba, Ms. Jinky Olid and of course Mr. Arnel Santos-Yñigo, thank you for giving me this opportunity, this was indeed unexpected. To all the staff of InsideRACING, thank you very much! God bless us all!"

This was published in InsideRACING Magazine's Volume 17 Number 6 issue