2018 Suzuki Raider R150 FI Ride Review: Brand Icon
Date posted on December 13, 2018
Share this
No questions asked, the Suzuki Raider is the success story of Suzuki Philippines and Suzuki in general. It already had different variants such as the Raider 125, Raider J, Raider R150 carb, and now the Raider R150 Fi.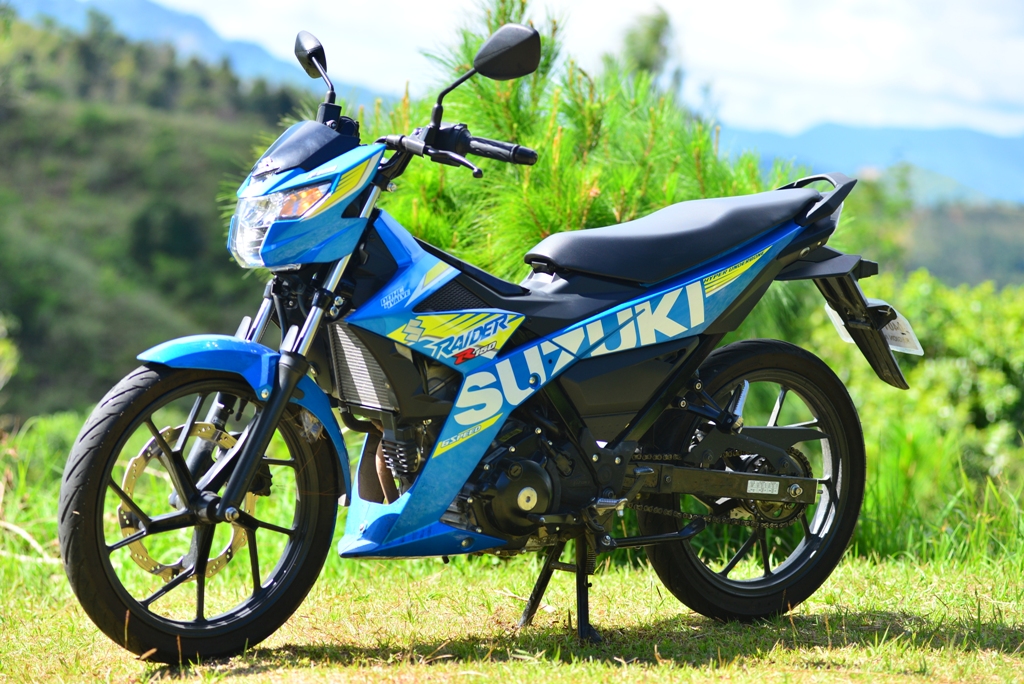 Suzuki Philippines has always wanted us to experience the unbeatable speed, power and performance of the Pinnacle of Hyper Underbone which is the Raider R150 FI. The new Raider R150 is now technologically advanced as Suzuki finally upgraded the carburetor model into a fuel-injected one. The Underbone King uses liquid-cooling to keep in normal operating temperature its 147.3cc, DOHC, 4-valve, single-cylinder engine. In spite of its small frame, this bike is a beast when it comes to performance.
Aside from the now modern engine, the Raider R150 FI has in fact increased its output due to the improvements done on the engine both in power and in maximum torque, which we think is by far its most significant feature now. Despite its industry position which is at the top of its class, Suzuki did not take it easy on this one as they increased the Maximum Power from 11.5kw @ 9,500 RPM to 13.6 KW @ 10,000 RPM. The maximum torque, meanwhile, from 12.4 NM@8,500 RPM has significantly increased to class-leading 13.8 NM @8,500 RPM, well above industry standards, solidifying the Raider's place as a bike that is on top of the food chain.
In the real-world test that we did in Canlubang, the bike's power is felt in the midrange RPM and it is where you will feel that this bike is really something else. So that's basically another set of good news for long time fans of The Underbone King – a more advanced product with a higher power output. Suzuki just keeps making a great thing even better.
The Suzuki Raider has been here for almost 2 decades already so in terms of being able to customize it, it won't give you a hard time. Usually during bike shows, when it comes to the Open Underbone category, the Raider is a popular choice. Make no mistake though as this bike is stylish already even in stock form – stylishly simple. It is the first bike to come with a Double OverHead Cam or DOHC that is oil-cooled and has a dual disc brake. The engine response is super, and if you talk about DOHC, you'll know the bike was built for speed. So a lot were drawn to DOHC plus those who really knew how to race know how strong the engine is. It is also a favorite motorcycle in drag racing, with the first one being a 5-speed. When they used it for drag racing, competitors would  get scared if they are going against a Raider 150. That's why they call it the Underbone King. By the way, racing parts are also supported in Indonesia and Thailand.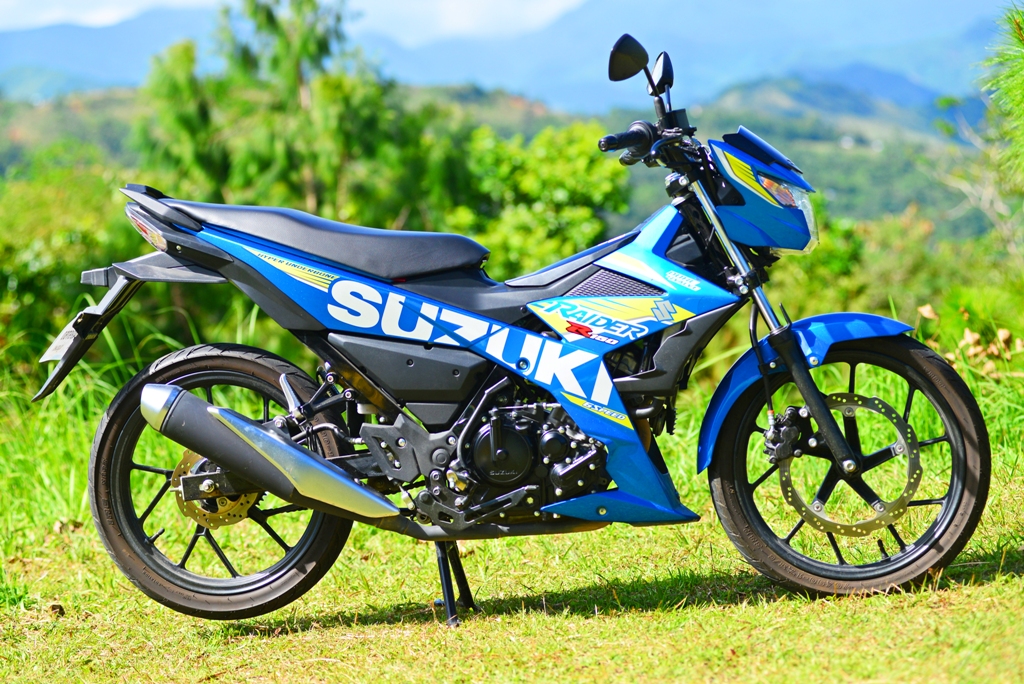 The bike is iconic because it is loaded with features and full of performance as it is oil-cooled, and is fitted with a dual disc brake. It has been at the top of its class for many years now and as long time motorcycle riders, we are pleased that Suzuki now offers the Underbone King in a fuel-injected variant, which they claim is stronger than the carb version in stock form. This bike is not marketed for the masses, and for us that adds to its mystique, making it a premium bike. It is high end underbone that is not for the mass market as it targets the enthusiasts and those who can afford it but in spite of that, the sales are sky high and the Suzuki brand has become more popular. So it really is a success story, and the bike is a good buy.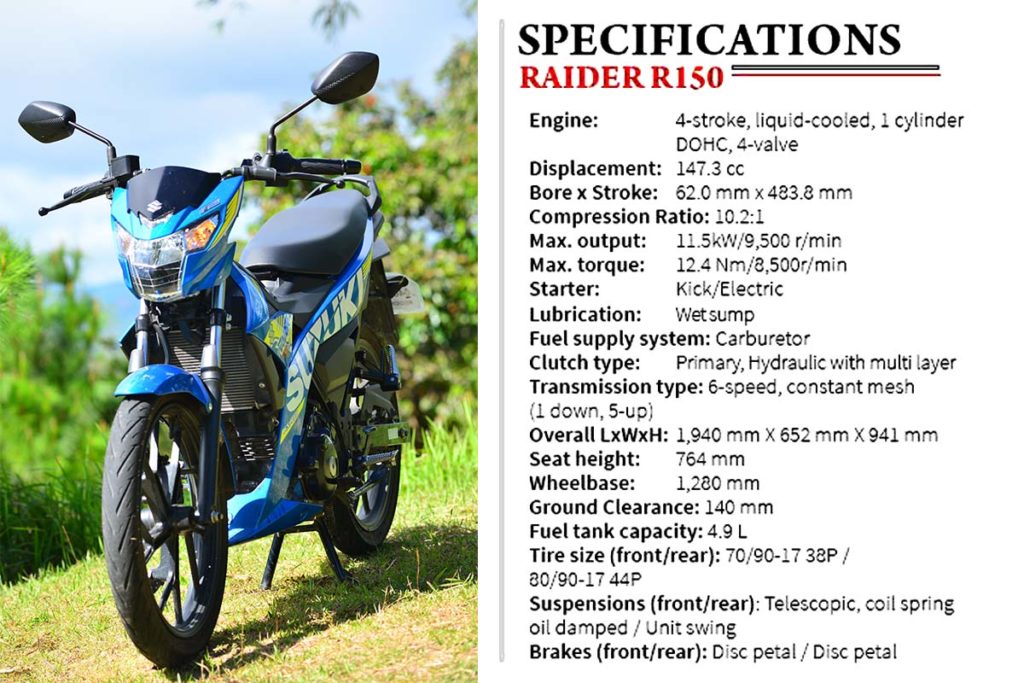 *This article was published in InsideRACING's Volume 16 Number 7 issue July 2018.