2011 Yamaha FZ-16 Ride Review : Image Builder, Confidence-inspiring
Date posted on October 17, 2019
Share this
This muscular Yamaha FZ-16 street fighter is probably one of the best motorcycles for Filipino riders – from beginners to veterans – to tackle real roads and local riding conditions, thanks to its "torquey" engine, comfort and ideal riding ergonomics. Yamaha's "Pride of the Streets" and award-winning motorcycle will make anyone ride better and for longer periods while giving the rider more presence and style.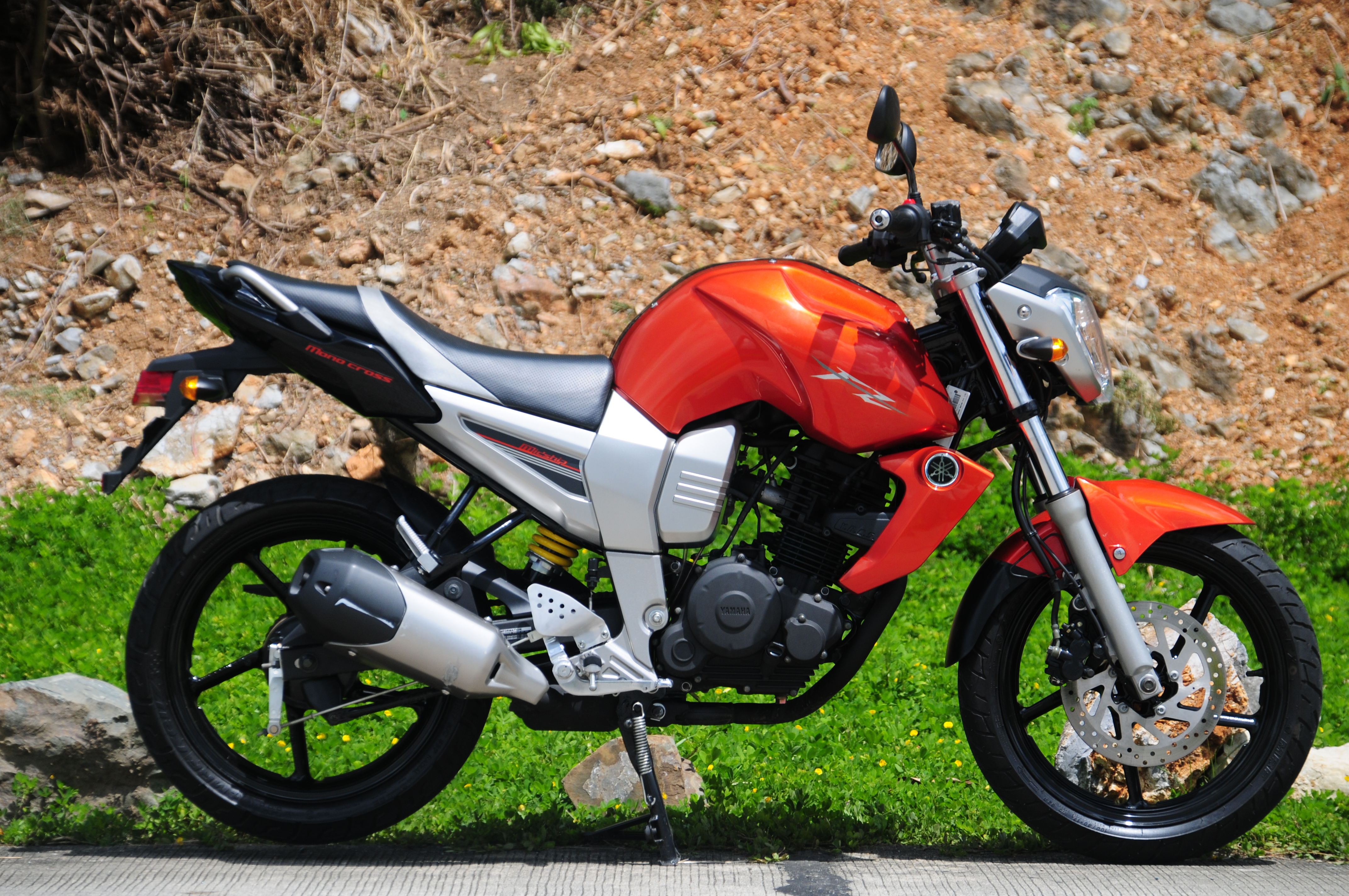 The Yamaha FZ-16 is not a new model in the local market. It was introduced in 2010 by Yamaha Motor Philippines (YMPH) to be its flagship model and was exclusively available from its many 3S shops nationwide. At Php109,000 SRP, it became an instant hit and there was a long waiting time before anybody can get one even if they have the cash to buy. In fact, free units were so hard to come by that our magazine did not manage to get hold of a test unit until only now. Better late than never, they say! And we are glad we are able to sample it because it is truly one amazing motorcycle and trust us, if you like it in the pictures, you will love it more when you see it in the flesh!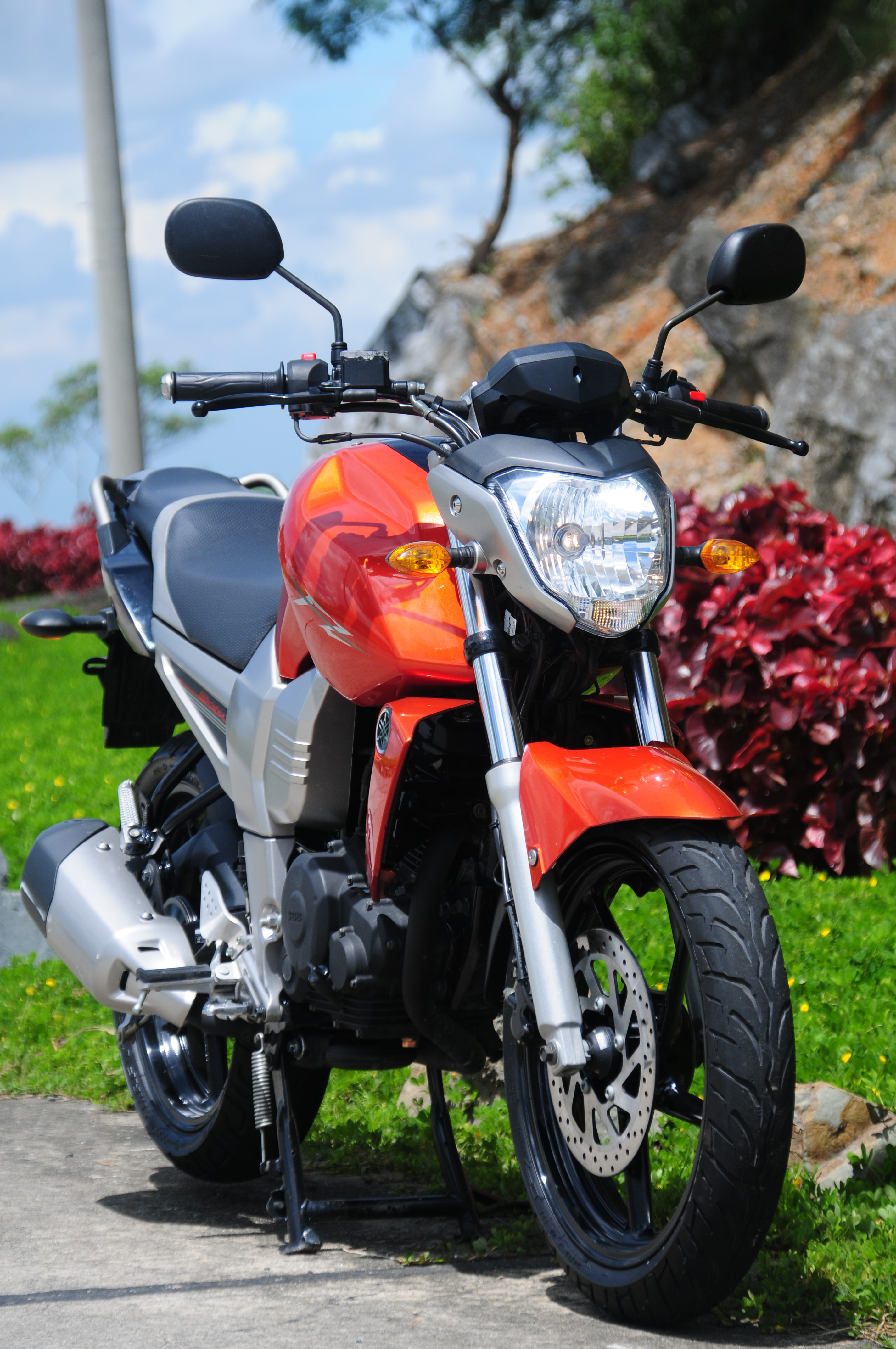 Actually, the FZ-16 was launched as early as 2008 in India, the biggest market for this type of motorcycle. It was modeled after its more popular big bike counterpart, the 1000cc FZ1 which was a success in both America and Europe. When the FZ-16 was launched in India, it was the most advanced model in its segment and it became the best in its class. It won many awards from the industry and consumers alike including "Bike of the Year" and it quickly developed a strong cult following afterwards. Pinoys who yearned for it rejoiced when the stylish and innovative street bike was finally made available in our home country. With only a year in the market, it's hard not to bet that the FZ16 is on its way to the same success and cult status here at home.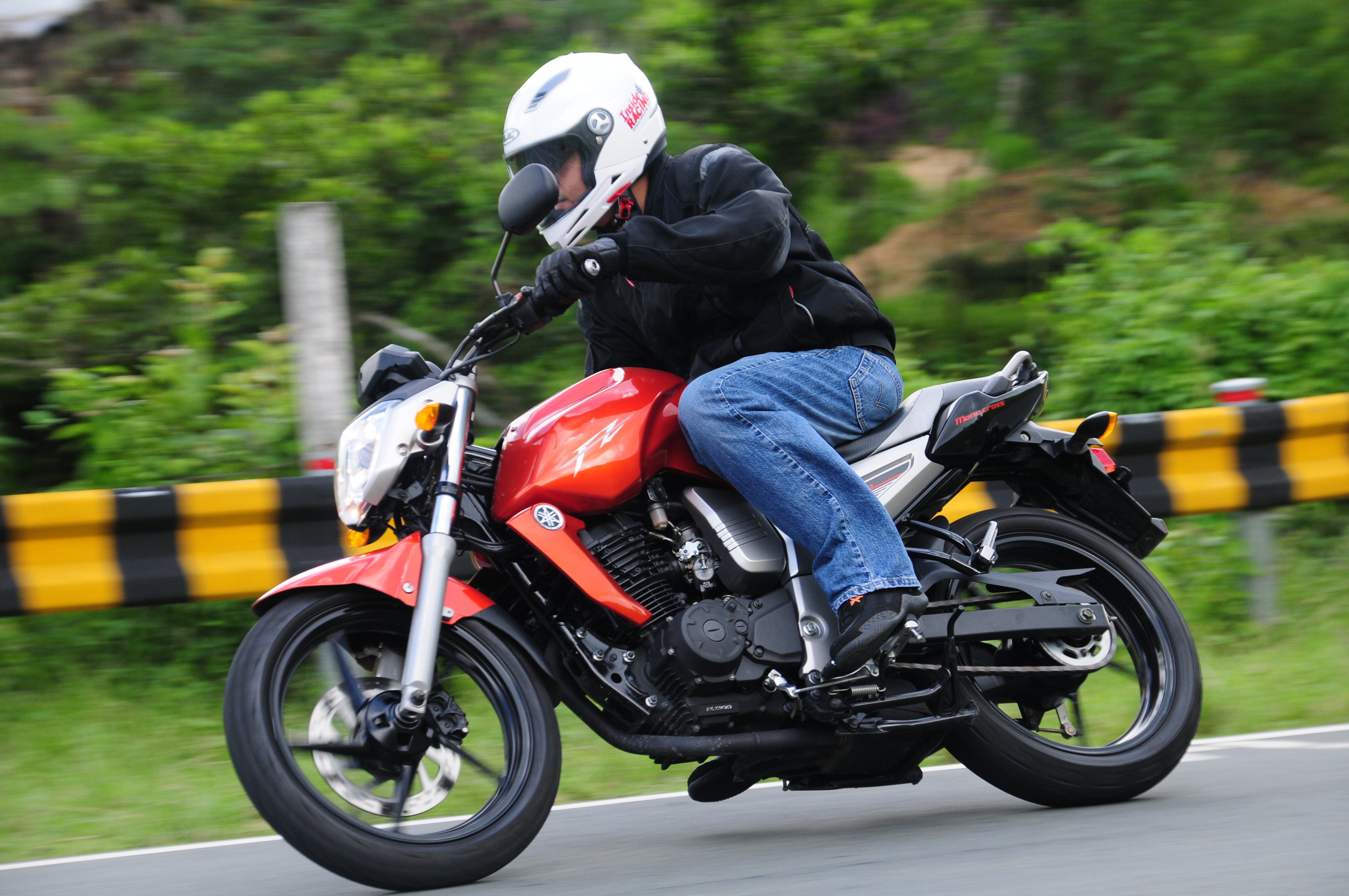 The well balanced package of maximum useable power and sweet handling at an affordable price combined with "macho" and modern styling is its formula for success. Its massive design allows the feeling of the aggressive side in motorcycling, yet maintains easy maneuvering and good handling. The Yamaha FZ-16 also inherited the world class "high-quality and high-performance" image of Yamaha.
The bike's appearance is one of the vital ingredients for its appeal; it overflows with dynamism and originality.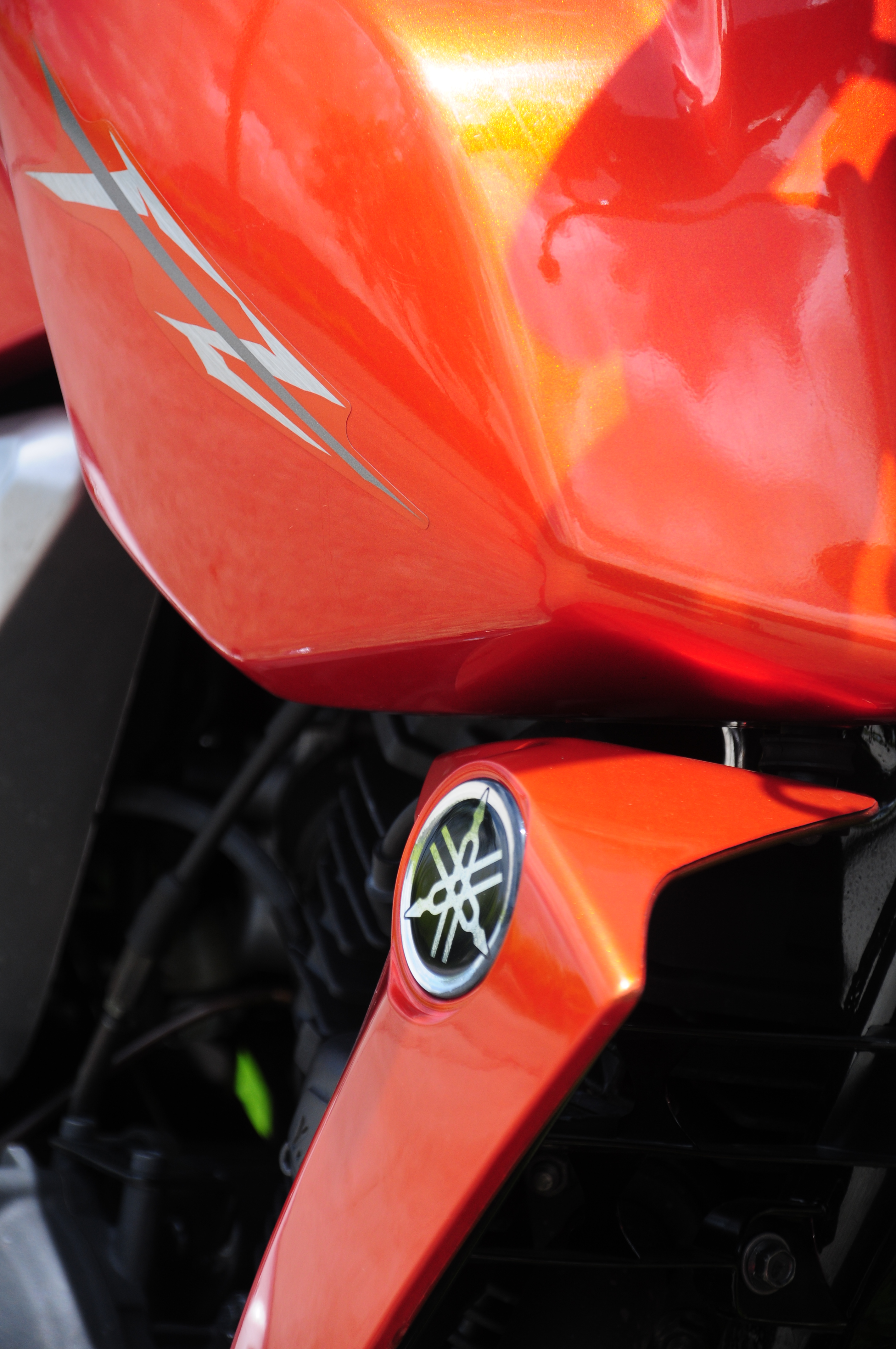 The design is based on "Triple muscular concept." First, there is a muscular silhouette on the side of the machine with a concentration around the engine. Another one is the muscular body parts that describe the surface appearance of the body panels with its clear contours and light and dark portions as well as the rough and rugged expression. And lastly, the muscular chassis defined
by its largest diameter front fork (41mm diameter) and the widest rear tire in the class (140mm) helps in stressing the impression of strength and heightening the muscular image of the machine. Other specific aesthetic features that defined this look aside from the muscular surfaces include the wide and sporty MRF radial tubeless tires, the stubby and short exhaust pipe, the wide handlebars and the FZ1-inspired headlamp. With its naked "muscular look," the FZ-16 redefines the 150cc standard bike concept. Straddling one of these bikes here will immediately enhance your image not only because of its good looks but also because of its exclusivity.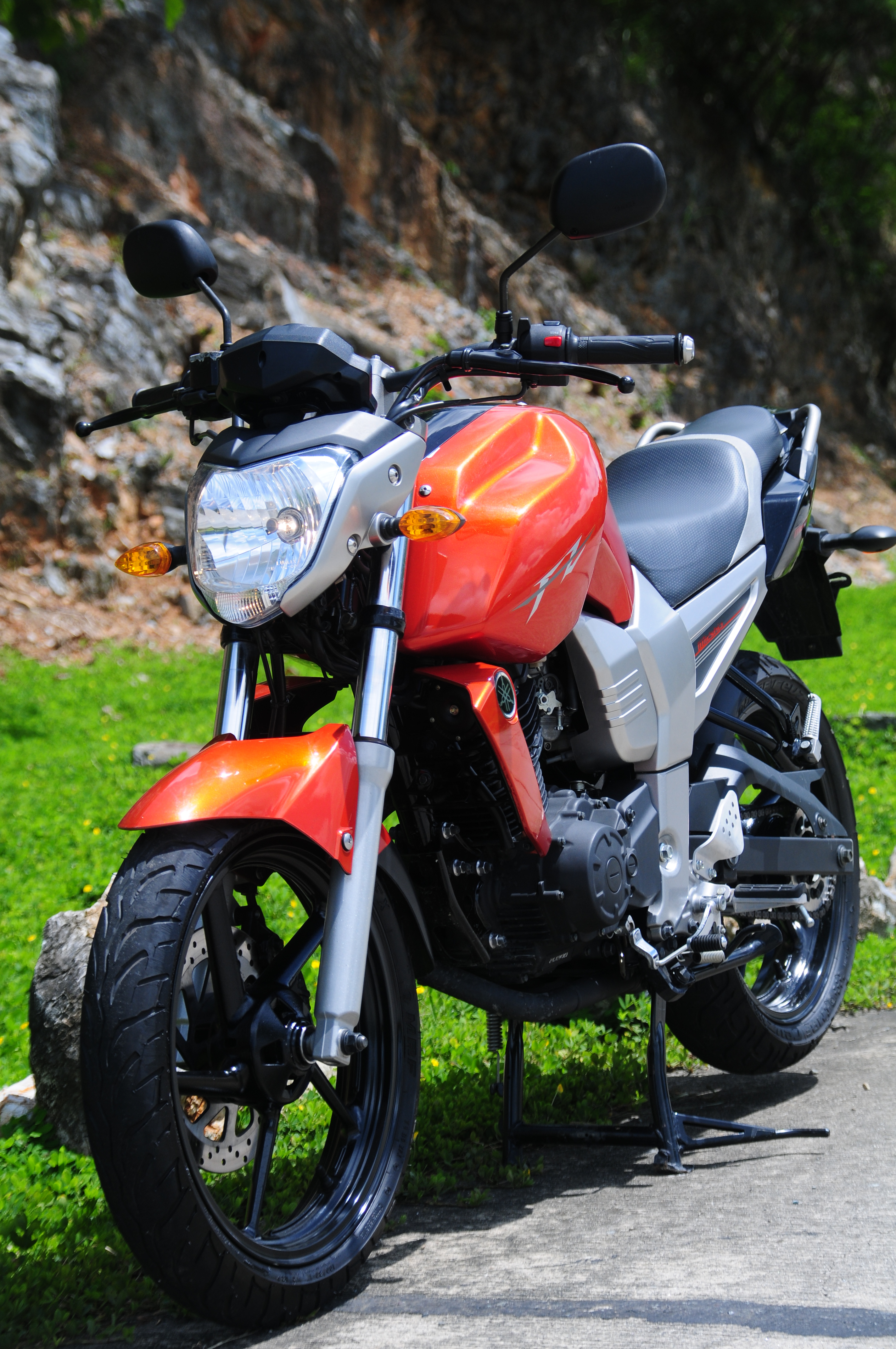 The bike's engine makes an important contribution to its overall performance. The FZ-16 is fitted with 153cc air cooled, 4-stroke, single cylinder, 2-valve SOHC carburetor-fed engine. It gives a maximum output of 14 PS at 7500 rpm and maximum torque of 140Nm at 600 rpm. To achieve sufficient cooling, the cylinder head is designed with especially large fins as well as an air intake cowl to effectively direct airflow to the engine. It is coupled to a precise-shifting 5-speed transmission with a constant mesh wet multi-plate clutch. It also has an electric starter. While it is not the most powerful in its class, it is way ahead other underbones or scooters in the market today and it delivers more than enough power 90% of the time you will spend riding it.
The FZ-16 starts without hesitation even though it does not have EFI, and once warmed up it idles smoothly thanks to its Mikuni CV type carburetor. It delivers impressive low and mid-range power but tapers at higher engine speeds. The FZ-16 does not have the fastest absolute top speed in the class as it struggles to get past 110kph most of the time, but its smooth, refined power pick-up is the highlight which makes it such a nice bike to ride around for daily commu-ting or even for relaxed touring rides at moderate pace. Because of its good torque at low to mid engine range, there's no need to continuously use the gearbox, and the bike can even cruise away in fifth gear from slow speeds. Just like its bigger brother, the FZ1 (which was re-tuned for more torque and smoother delivery over absolute power at higher RPMs for a more real world and relaxed riding duties), the FZ-16 engine is refined and smooth, always running with a vibration-free behavior. It will do well in extended touring and the 12-liter fuel tank will give it more than enough range. The lack of EFI and liquid-cooling also makes it a very simple engine to maintain.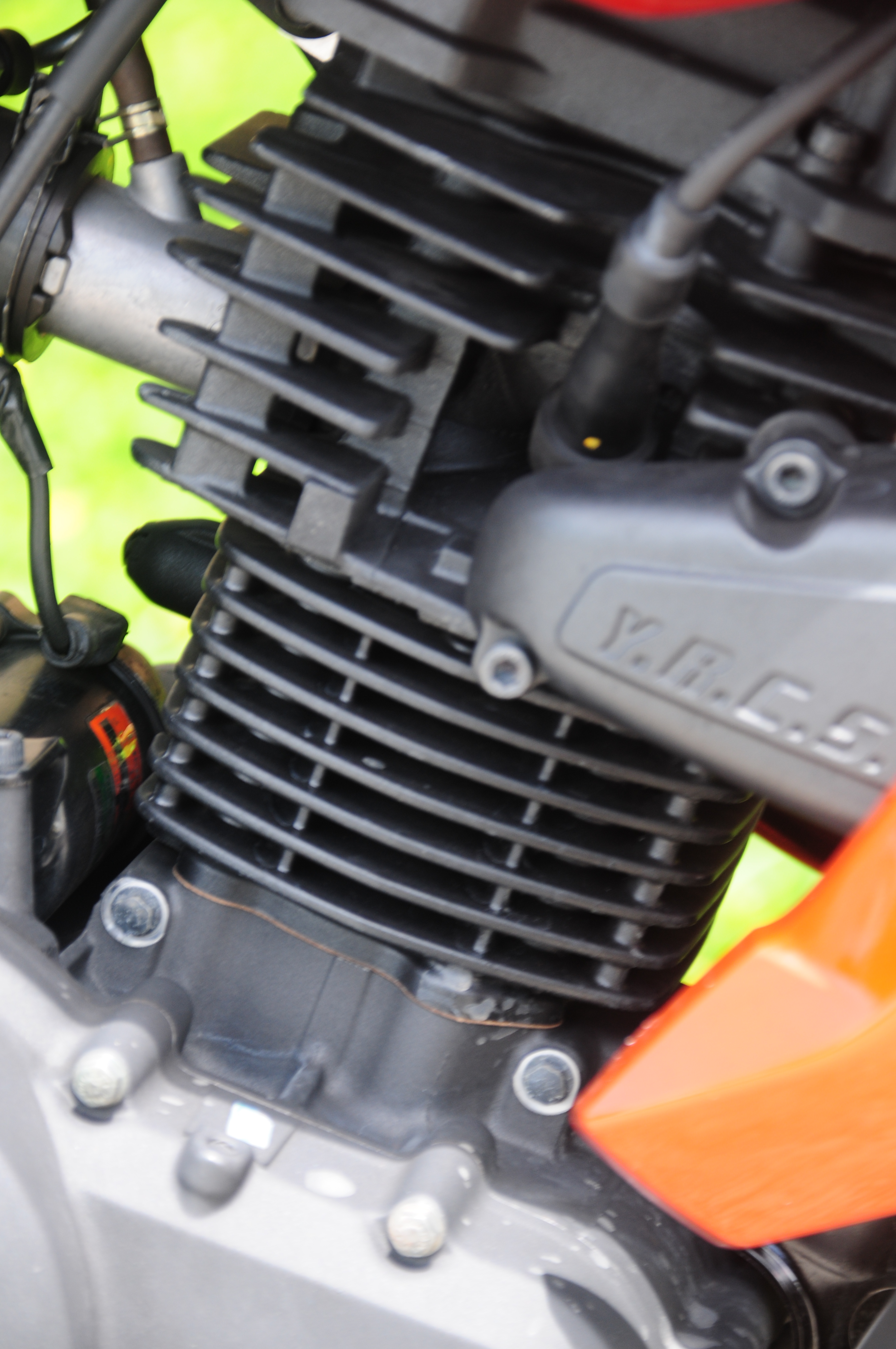 Probably the best thing that sells a lot of FZ-16 among Asian-built riders is its sweet, easy handling that inspires confidence and will make anyone a better rider. The handling and the engine's refined power delivery help give the FZ-16 rider the confidence to ride better, faster and safer. The stiff diamond type frame, large 41mm front fork, Mono-cross rear suspension, sticky radial tires and wide handlebars all magically combine to make the FZ-16 one of the easiest bikes to ride fast or slow. It's very nimble and responds to your inputs with very precise feedback. The taut suspension handles both rough roads and fast bumps well without unsettling the whole bike, unlike in an underbone where excessive bouncing or hopping lessens the confidence of the rider.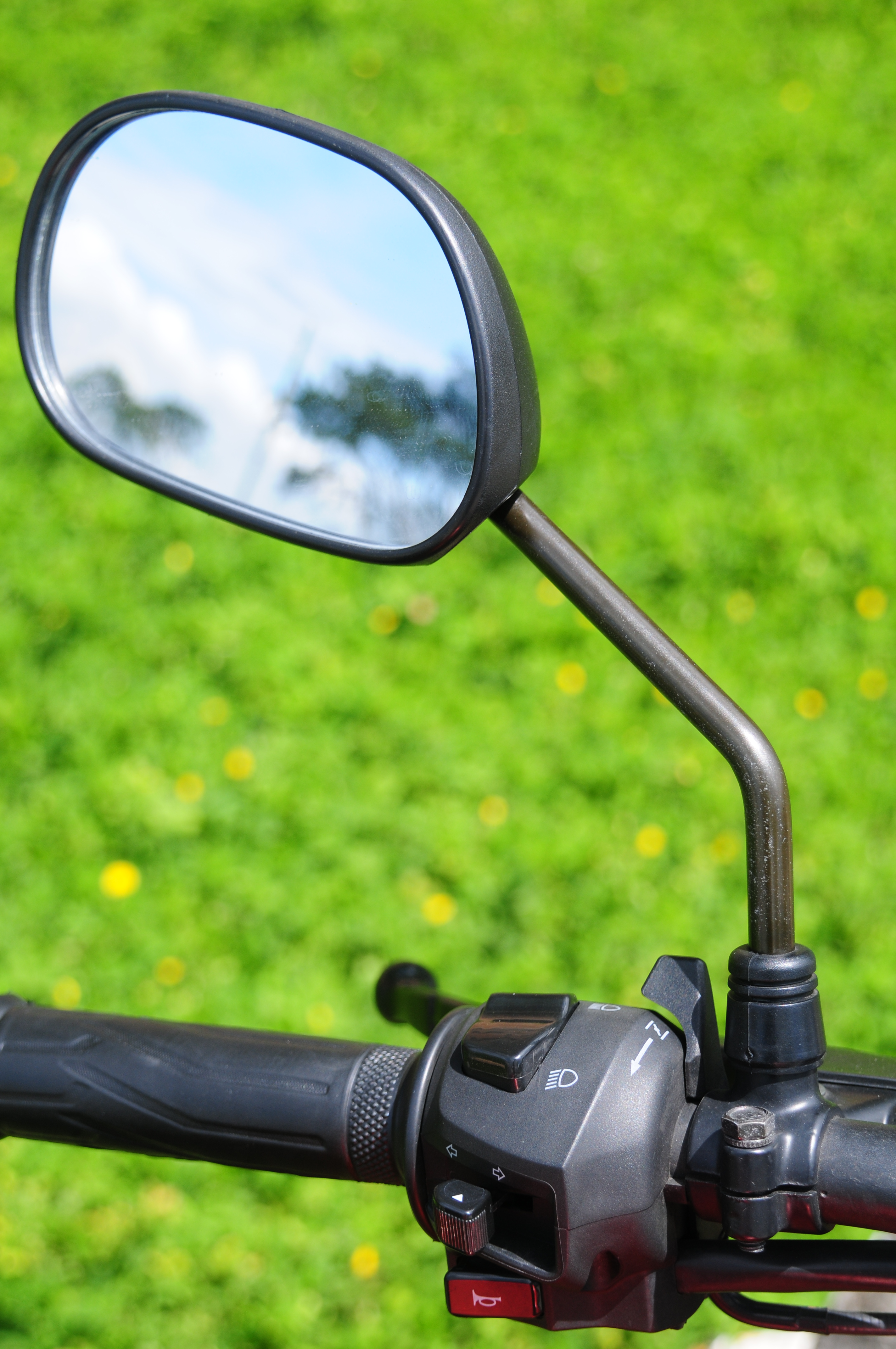 The ergonomics will be almost perfect for most Filipinos. The upright riding position, low seat height and wide handlebars reduce the stress on the rider both during short and long rides while at the same time giving the rider more control. The ability to see further up the road, the ability put your foot down when at a standstill and the additional leverage of the bars are surely felt when on the move and appreciated. In mountain biking, wide handlebars and stiffer front forks are now popular since it gives more control and comfort during technical sections. In the FZ-16, the extra control benefit is the ability to change direction easily and instinctively, which is useful in heavy traffic. The larger front fork also makes the front very rigid and feels planted in any condition.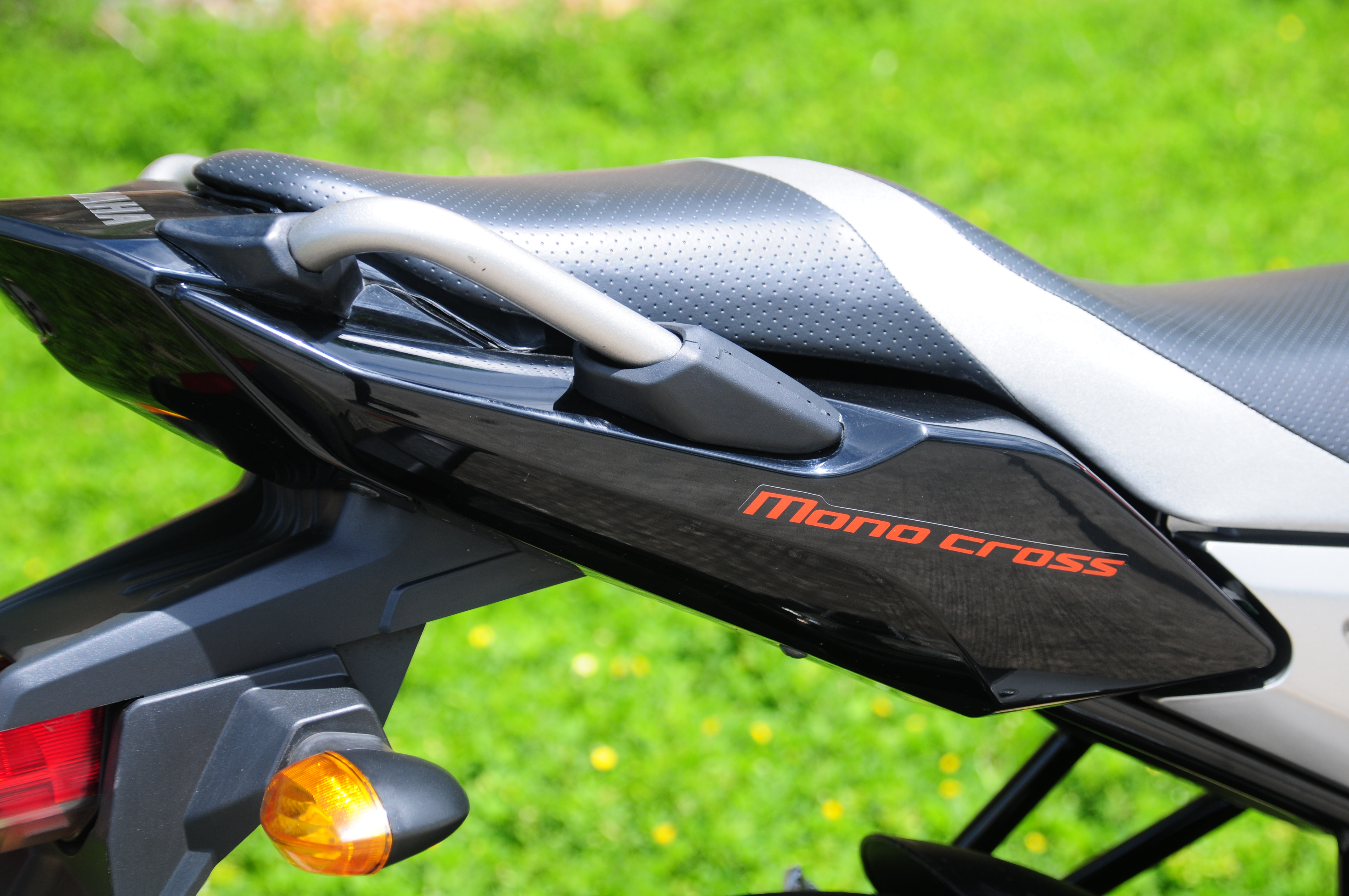 As a result, the FZ-16 is less demanding to ride in fast or tricky situations in whatever road conditions. It is a very fun bike to ride around fast. We found out that it is easier to hustle the bike and ride it fast through twisty mountain roads like Marilaque than other small full-on sports bike or underbone of the same displacement; while at the same time being less tiring too!
The 100/60 front radial tires and 276mm front disk brake offer impressive stopping power and can stop the 126-kilogram bike with ease. In fact, this bike stops so well that it is used as a stunt bike in other markets! Of course no bike is perfect. However, it is so hard to fault the Fz-16 as a package since it works and looks so well. But if we must nitpick the bike, we find that the instrument panel, although modern and digital, is a bit toyish with its colorful execution and the bar tachometer is hard to read in broad daylight. Although the rear drum brake performs adequately and the strong front brake can handle any situation, a rear disk brake would add to the overall macho look of the bike and it would look natural inside the very wide rear tire. Also, while the side mirrors look well proportioned to the whole bike, it is a bit small to offer maximum rear visibility. In fact, the mirrors are actually smaller and mounted lower than in other underbones. You need to adjust it correctly for it to provide full rear visibility, otherwise half of your view will be filled with your shoulder! This would be fine for riders who regularly filter through traffic but for those who rely on their side view mirrors, it could be easily replaced with a taller and wider set from the aftermarket.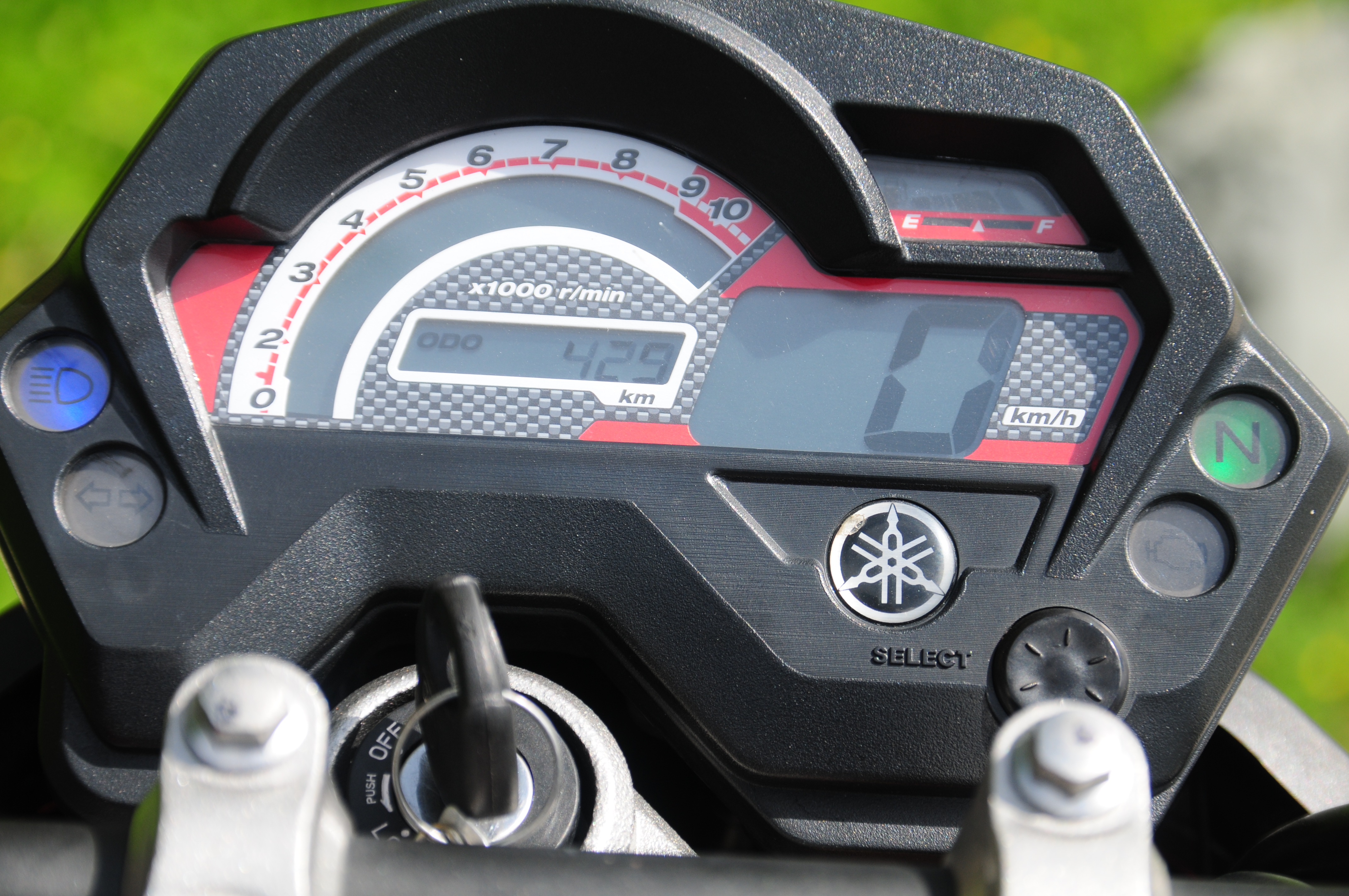 Other than those minimal niggles, the FZ-16 is a very good and solid motorcycle ideal for everyday use on real roads. It may not be as technologically advanced or as sports looking as the other hyper sports models in the market, but going with the street fighter look, relaxed riding position, torquey smooth engine, and confidence inspiring handling will appeal to the sport touring crowd who like to do long rides at a relaxed pace while also indulging in corner carving when the road and conditions permits.
The FZ-16 is definitely one of the best bikes in the local market today. It has proven itself in India and other markets almost three years ago by defeating its rivals not only being the best looking but also the best handling and easiest to ride fast. "Pride of the Streets" they call it. So, for those of you who are planning on upgrading and maybe want to learn the basics of riding a big bike, then you will never go wrong in choosing the FZ-16. Aside from the fact that you will like being seen on it, you will also enjoy riding it so much! And with its performance and handling, you might not feel the need to upgrade to a bigger bike for everyday use anymore and you might end up using FZ-16 for a long time. Which actually, will not be a very a bad idea at all.
*This article was published in InsideRACING's Volume 9 Number 7 2011 issue.