Back at it Again! Great Start for MotoIR Practice Day
Date posted on October 26, 2020
Share this
The MotoIR Practice Days is not a race event but only a practice session for our sport riders and enthusiasts. It is similar to practice huddles in basketball or any other sports.
Motorcycle road racing is a non contact sport and the event followed strict health and social distancing protocols. The event was closed to the public and no spectatators were allowed.
The participants were only limited to 27 riders with only 2 companions. During the day, there were only less than 120 people at Carmona race Track, way below the 50% venue seating capacity or more than a thousand people. All present were required to wear face masks and maintain social distancing. Riders Briefing was done remotely via PA system and no awarding was held to avoid group gathering.
It was a fun Sunday at the Carmona Race Track as the MotoIR Practice Day organized by InsideRACING Nation was off to a good start.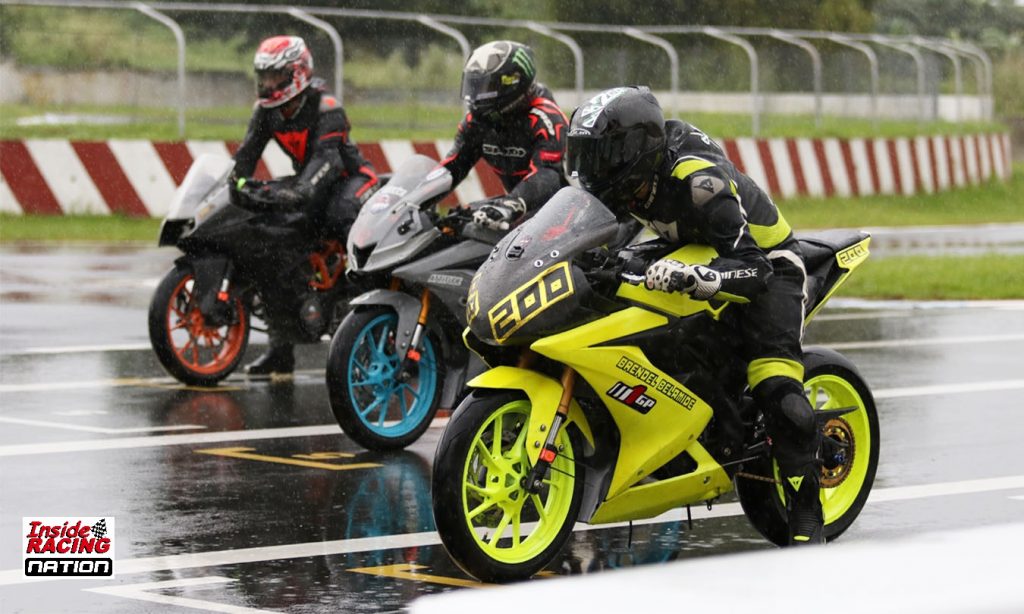 5 sessions for the 3 groups of the Practice Day were worth it for the participating riders. The afternoon sessions were streamed live and motorcycle enthusiasts got to watch their bets, some popular racers and up and coming riders lap the Carmona course. The rain in the last sessions made it challenging for the riders but did noy dampen the fun of honing their riding skills.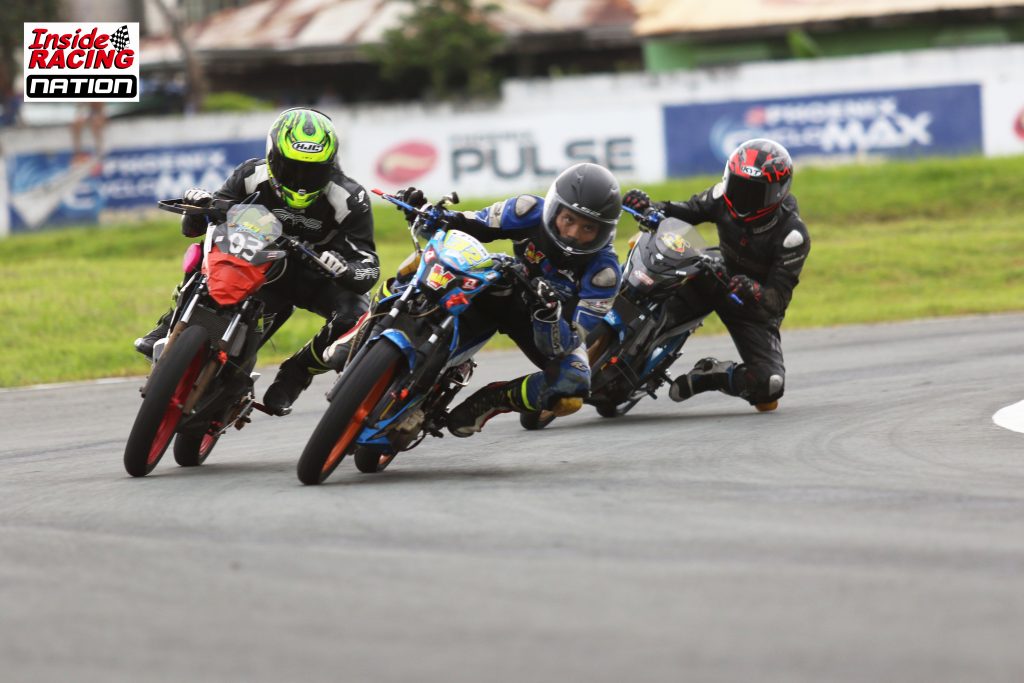 The MotoIR underbone riders featured 9 riders. Four of these are Christian Anderson, Maiko Adapon, Leeandro Paredes and Wyner Blente from powerhouse team Project FI. Blente rode a Honda RS150 while his three teammates used Suzuki Raider motorcycles. Another prominent team, Suzuki-VMan, participated as well with riders Eane Jaye Sobretodo and Armand Salandanan on Suzuki Raiders. John Deren dela Rosa who is supported by V-Man Racing also lapped the Carmona Circuit on a Raider. Another rider who participated in the track day on Suzuki's highly regarded underbone was Ian Samson of IS03-Project M racing. There was a Yamaha Sniper rider in the group and it was Joseph Allen Magalit of Datatec Philippines.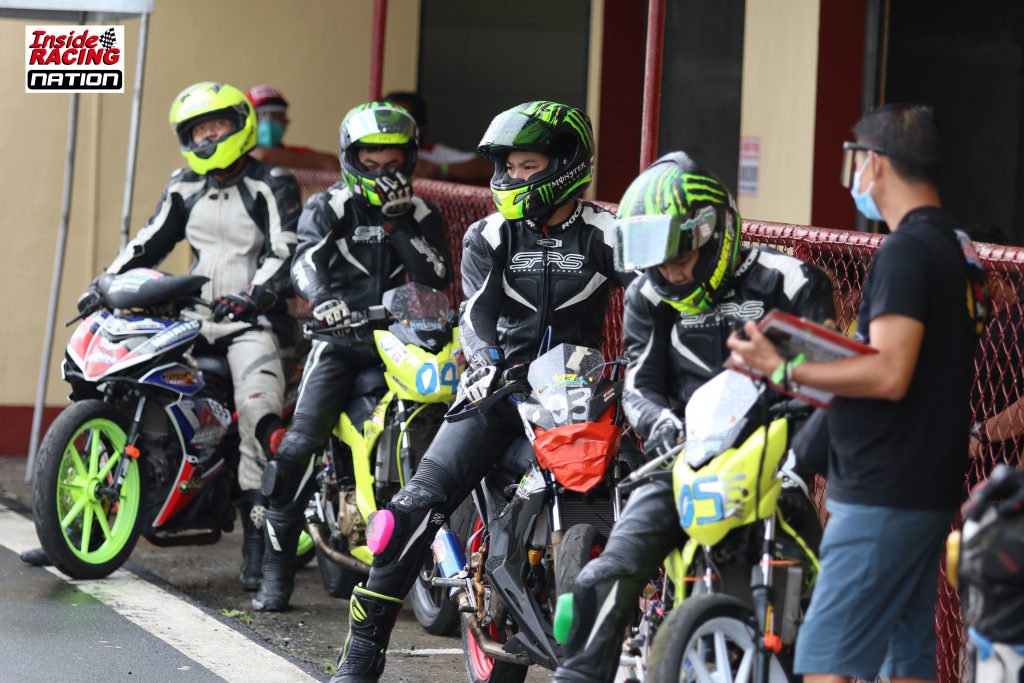 For the MotoIR Automatic class, there were three 2-stroke riders. Veteran racer Ivan Santiago supported by Project Fi was on a Yamaha Jog Malossi while teammate Christian Anderson rode a Beta Ark in some sessions. Drag and circuit champion racer Michael Cortez was on a Honda Dio G. The other three MotoIR Automatic group participants used Yamaha scooters – Irvin Abasta of Team Popeye/RARC on an Aerox and Jembang Works' Christian Paul Bantay and Team Kunejo's John Michael Rimas who both had Mio bikes.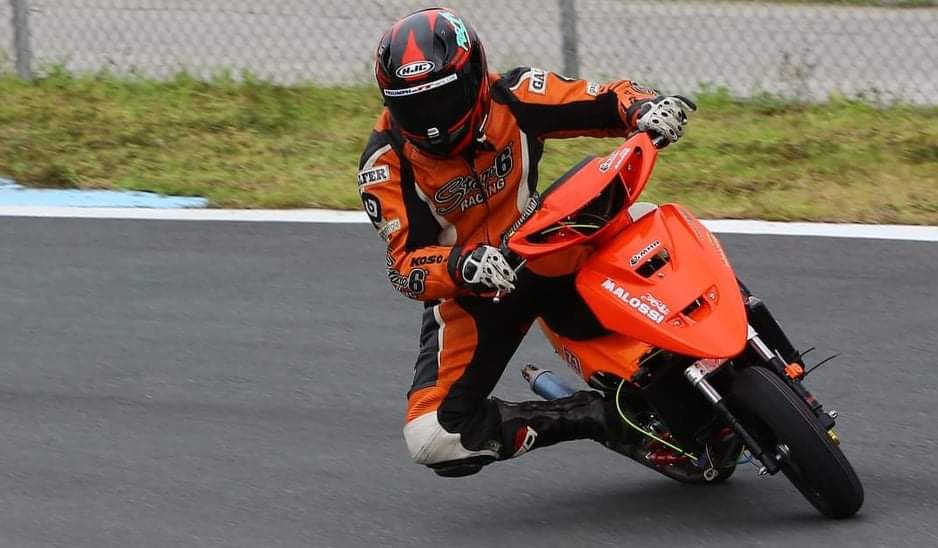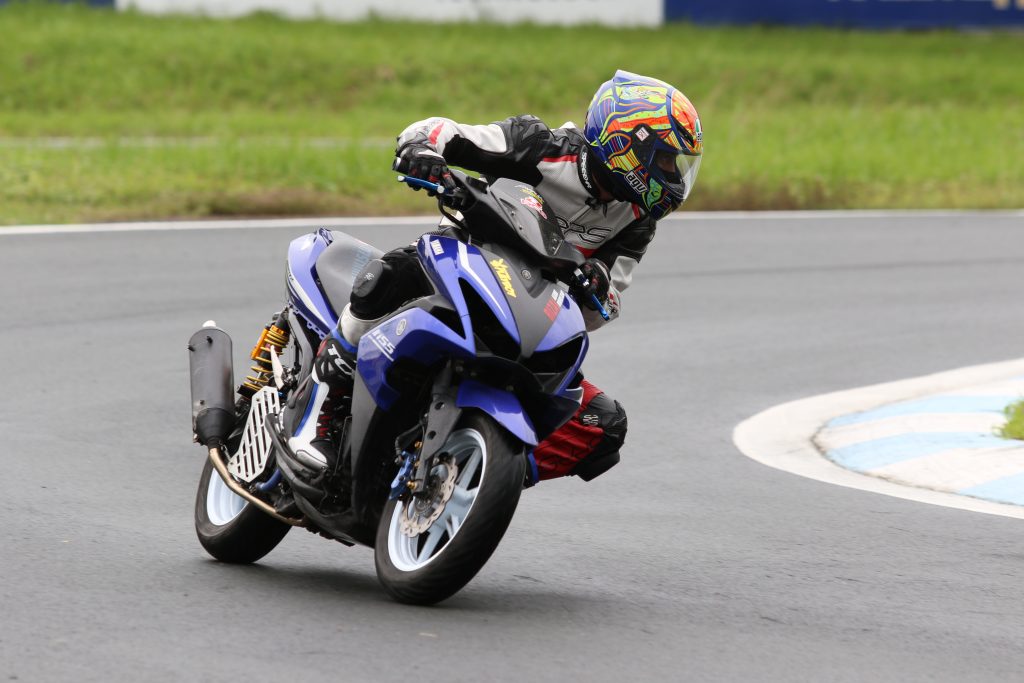 Clyde Relativo of Team Mitas Bikerbox and Tracy Soyangco supported by Dannie53 Sports Factory were the fastest riders in the MotoIR group. The final session of the category was timed and both had a 1:17s best.lap time on their Yamaha R15 motorcycles. Intermediate rider Relativo who was last year's IRGPXIII MotoIR2 champ was the fastest with only a very slim time difference from expert Soyangco. Tracy's brother Neil also joined the Practice Day on a Honda CBR. Fastest among the Novice MotoIR riders was Randy Dayao of DownSouth Race Team who used a Yamaha R15. His fellow DSRT riders Brendel Belamide, Ricardo Rey Jr. and Aldon Rey Dimaculangan also had good lap times on their R15 bikes. Sumulong RT/DSRT rider Aj Vioya also rode a Yamaha R15. NMW Racing Team likewise supported the first MotoIR Track Day with riders Marvin Vince Cuarte, Duke Montano, Marion Sabido and Karl Joseph Santos bringing their KTM RC 200 motorcyles while Melchor Laoyan used a Kawasaki RS200.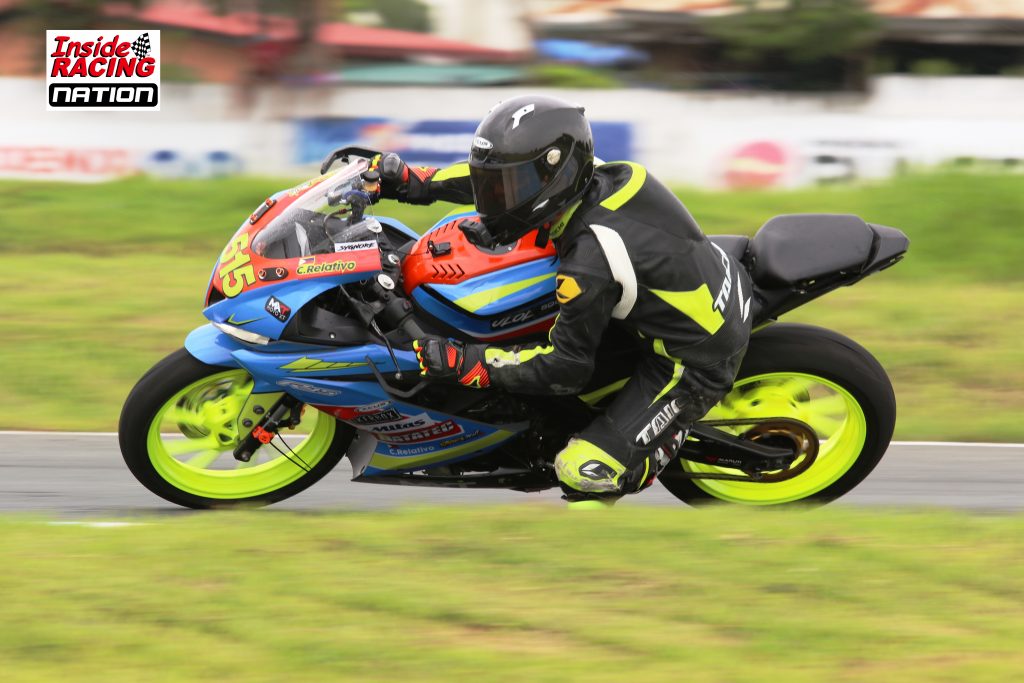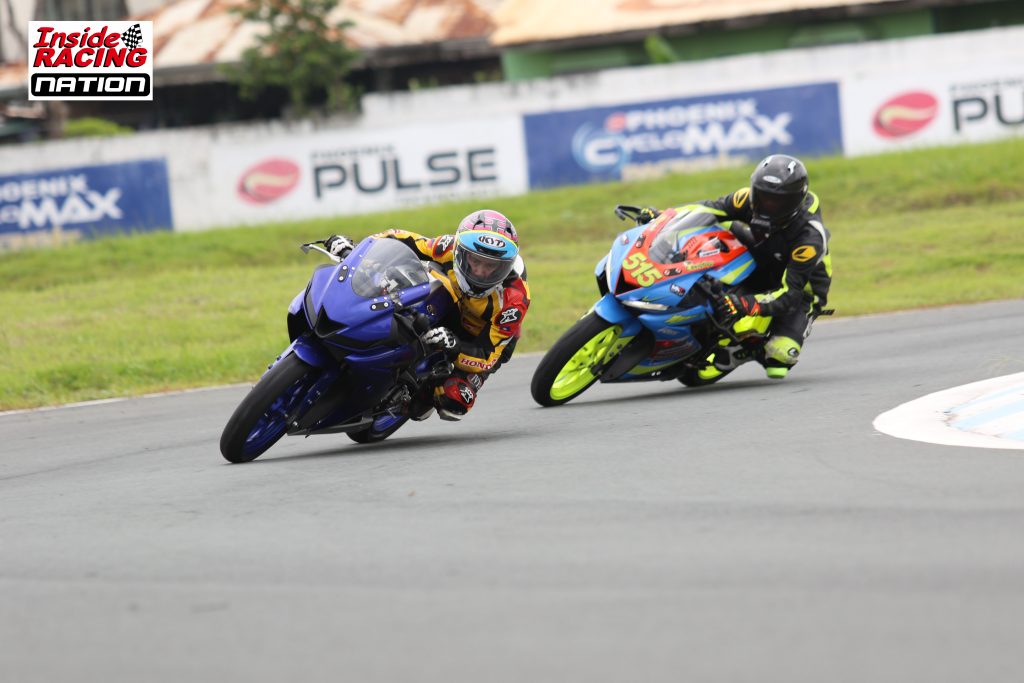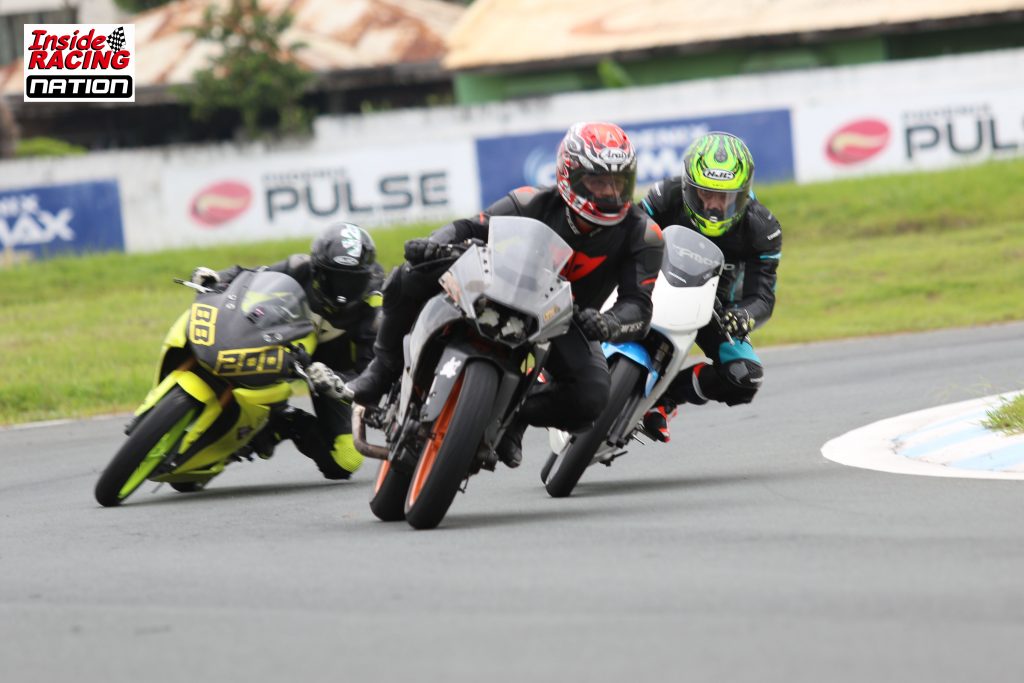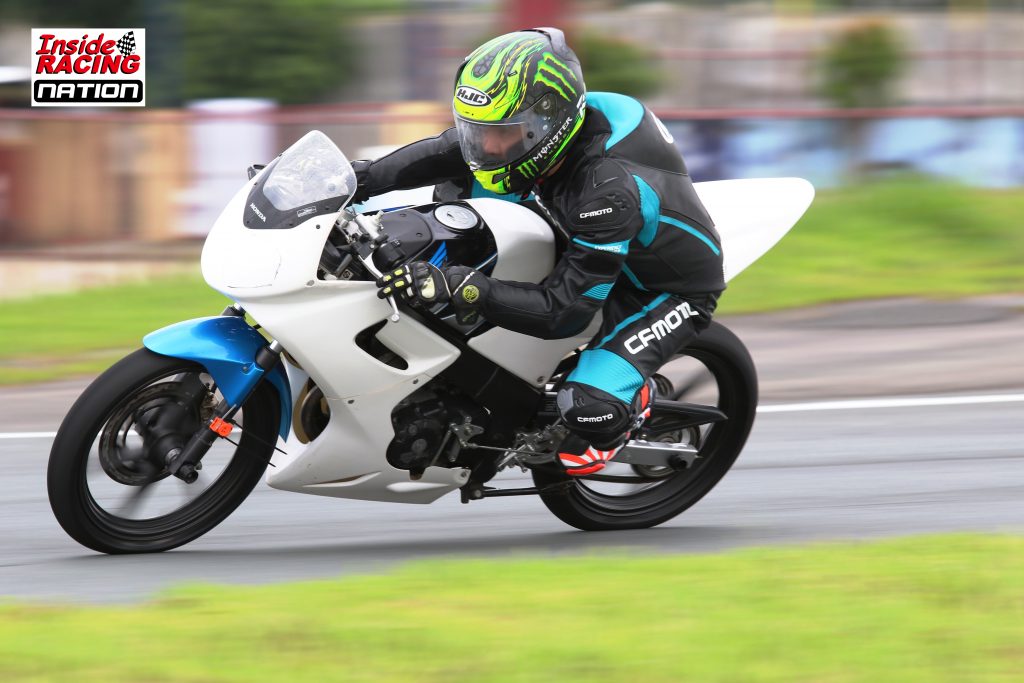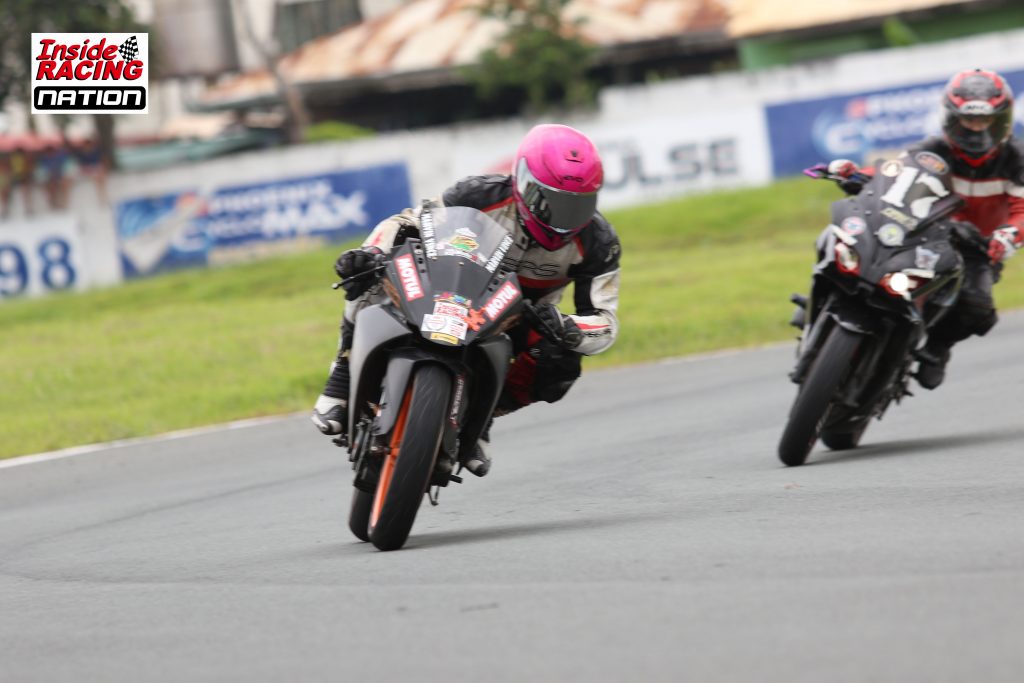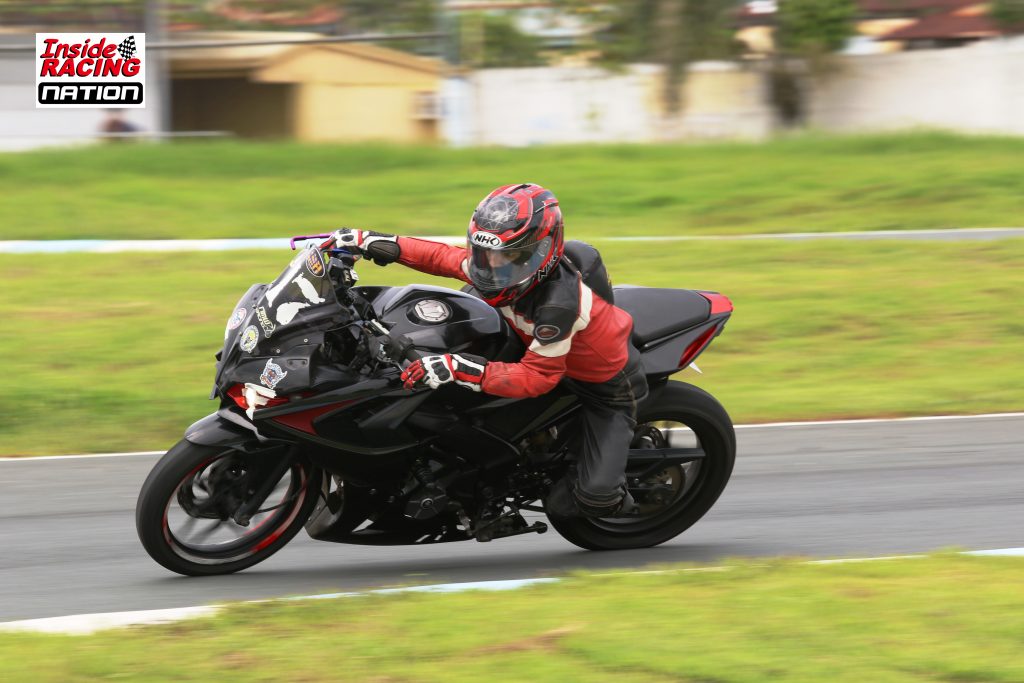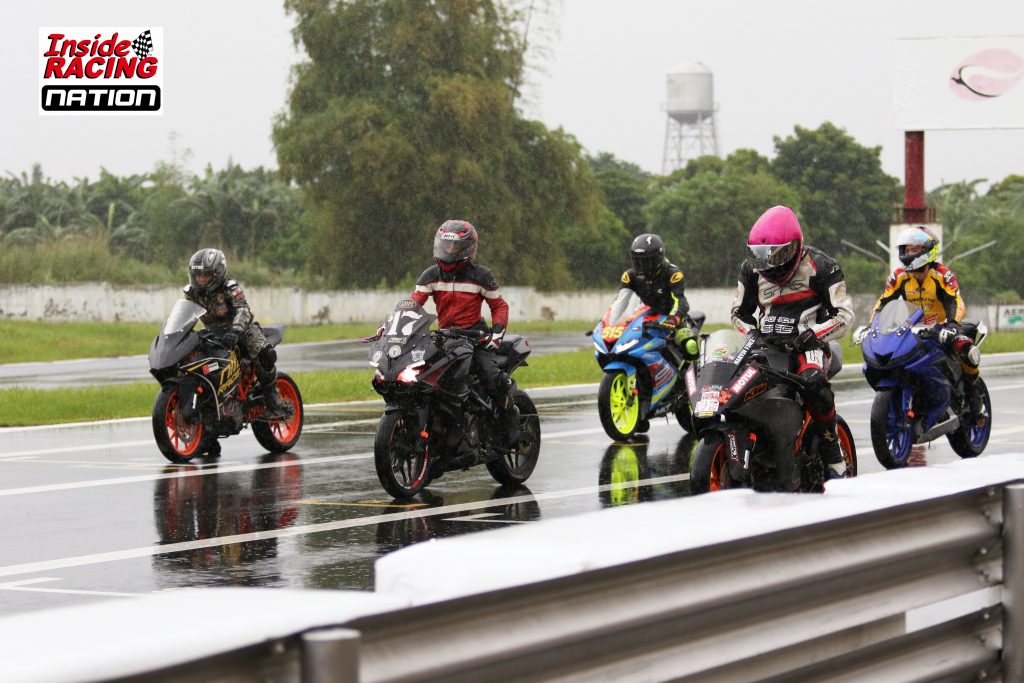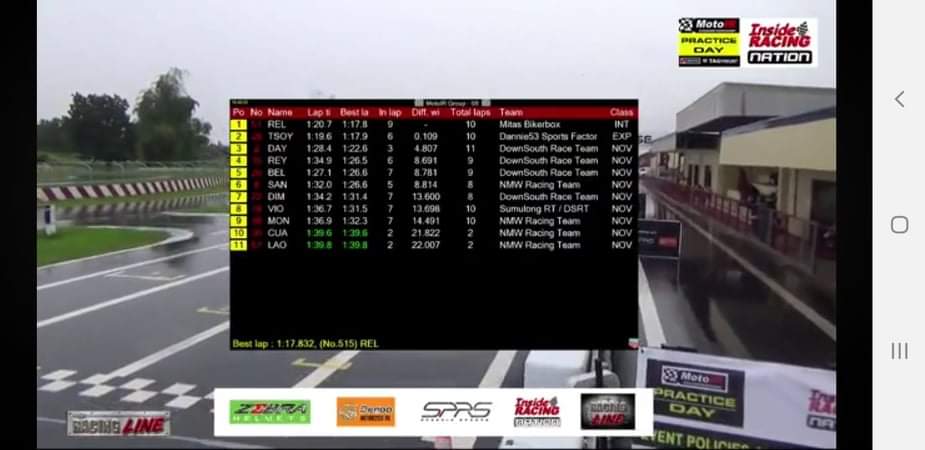 You can watch the first MotoIR Practice Day live stream by clicking the following links:
Session 3 – https://m.facebook.com/story.php?story_fbid=3455399954567964&id=325670104142736
Session 4 – https://youtu.be/mrPPt8Zwkn8
Underbone group final session – https://m.facebook.com/story.php?story_fbid=388025495669526&id=325670104142736
MotoIR group final session – https://m.facebook.com/story.php?story_fbid=756998818214252&id=325670104142736
Riders – https://m.facebook.com/story.php?story_fbid=992501971255018&id=325670104142736
InsideRACING Nation is thankful to Zebra Helmets, Denoo Motor Oil and SPRS, the event partners for the first MotoIR Practice Day.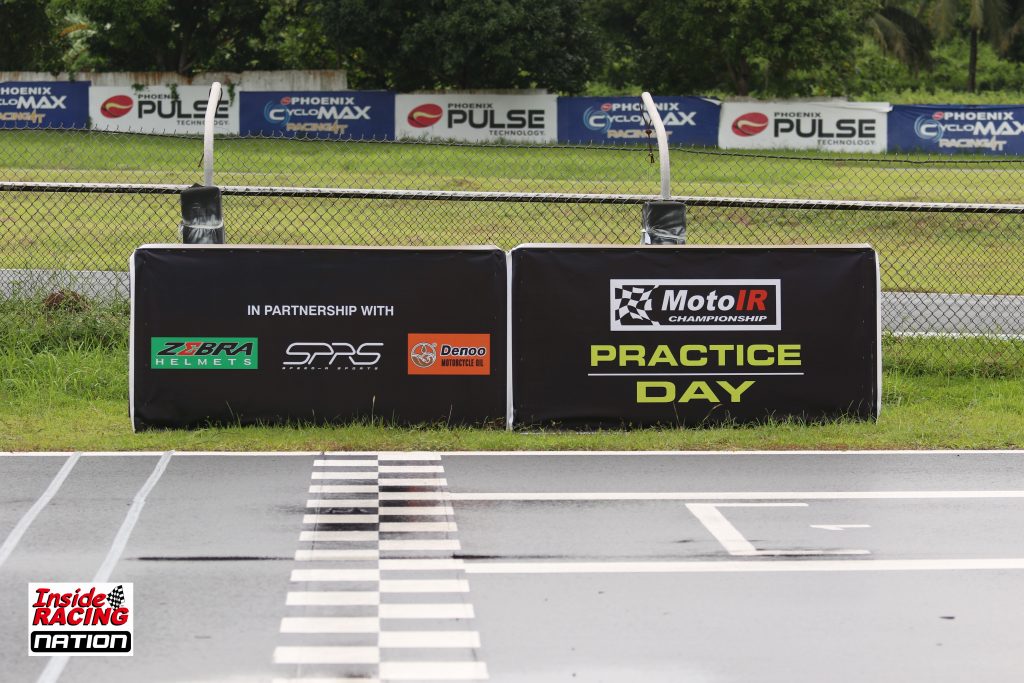 The next MotoIR Practice Day is on October 31 at the Carmona Race Track. For those interested to join the upcoming practice days, you may contact 09453355520.
Thank you for visiting insideracing.com.ph. You may express your thought below through the comment section. You may also follow us on Facebook, on Instagram @Insideracingnation or on our YouTube channel.