Motorcycle City Opens Kawasaki Krib in Quezon City
Date posted on February 4, 2020
Share this
InsideRACING/Maximum TORQUE magazines together with a few media outfits and bloggers were invited to cover the Motorcycle City-Kawasaki Krib grand opening ceremony along busy Commonwealth Avenue.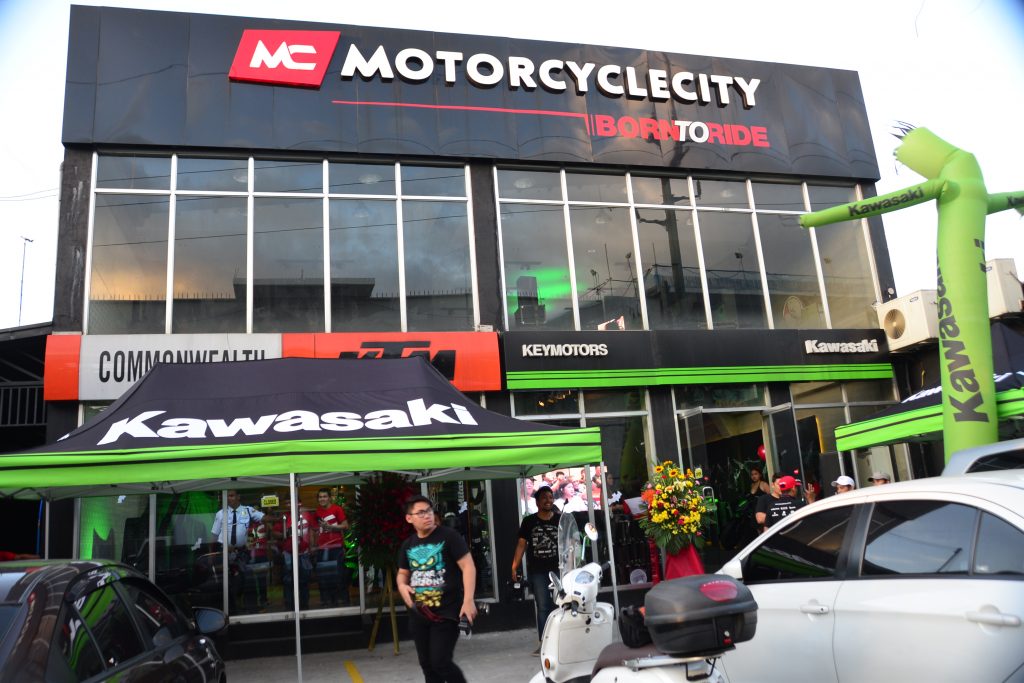 Several motorcycle clubs from Quezon City and around the metro were invited as well. To warm up the senses like a welltuned Kawasaki engine, sexy dancers performed for the media and guests to open the program.
Present at the ceremonial ribbon cutting were Kawasaki Motors Philippines' Vice President for Sales, Marketing and Customer Support Divisions, Ms. Teench Layosa-Doval Santos and Senior Marketing Manager, Ms. Ruby Macalintal along with Motorcycle City President Mr. Robert "Abet" Po and Vice President, Mr. Robert "Ayn" Po. The blessing of the store followed as it is mandatory for a good business to be prosperous. Also amongst the crowd was ex-Kawasaki Marketing boss and a super enthusiastic well-loved motorcycle rider, Mr. Arnel Juco.
The official launch of the Versys 1000 SE, a highly anticipated model,
was the highlight of the program. The Kawasaki Versys 100 SE comes equipped with several new electronics such as smartphone connectivity, LED cornering lights, electronically-controlled Suspension, and other highly advanced Kawasaki technology.
As the band played cool pop and R&B music and raffle draws were flying left and right during dinner and all through the night, I've always wondered how Kawasaki played an import role in keeping the motorcycle community alive and not boring for quite some time now – and that day, they were celebrating my birthday as well. Thank you Kawasaki Motors Philippines and Motorcycle City for a fun-filled activity on my birthday.
*This article was published in InsideRACING's Volume 17 Number 11 2019 issue.