Expressway Legal Scooters that you can buy now
Date posted on March 20, 2021
Share this
There are those who prefer riding a scooter, whether for its comfort, ease of operation or the mere fact that we are too lazy to use a shifter. Scooters or automatic riders makes up half of the riding community here in the Philippines and has been one of the fastest growing market segment for almost a decade now.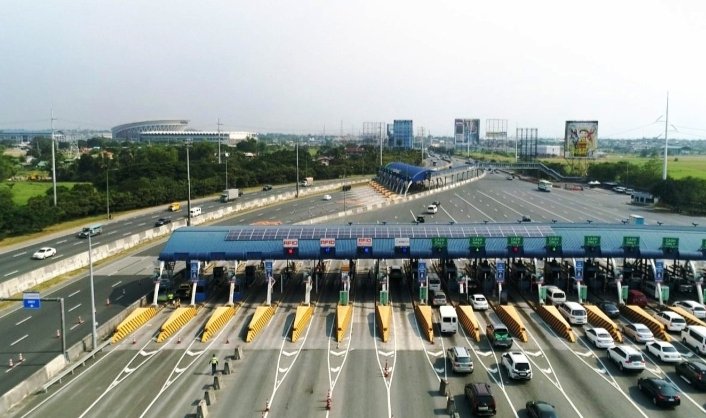 Since the 90's, the 2 strokes era of the Dio, Beta and Jog, riders got mesmerized on how easy these scooters are to use on just about any ride from daily errands to long touring rides and even for racing on weekends. You just twist the throttle and go!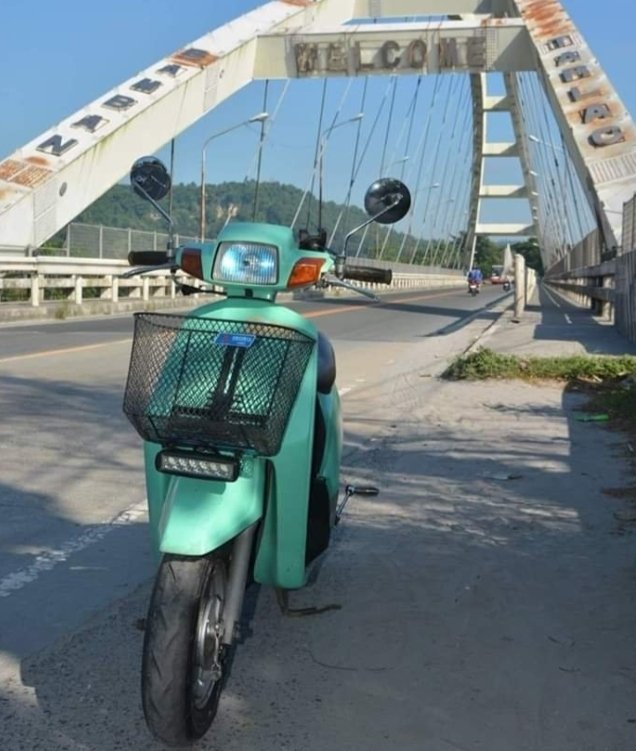 In fact, the popularity of solo riders that the industry is now enjoying in the country can be traced back to these cheap, accessible and noisy scooters.
Of course, small displacements scoots still has its limits in terms of road access, we cannot breeze thru the expressways like NLEX and SLEX, SCTEX, TPLEX etc. While a big majority still prefer to ride scooters, a big number have moved on to geared big bikes so that they can use the expressways for longer travels.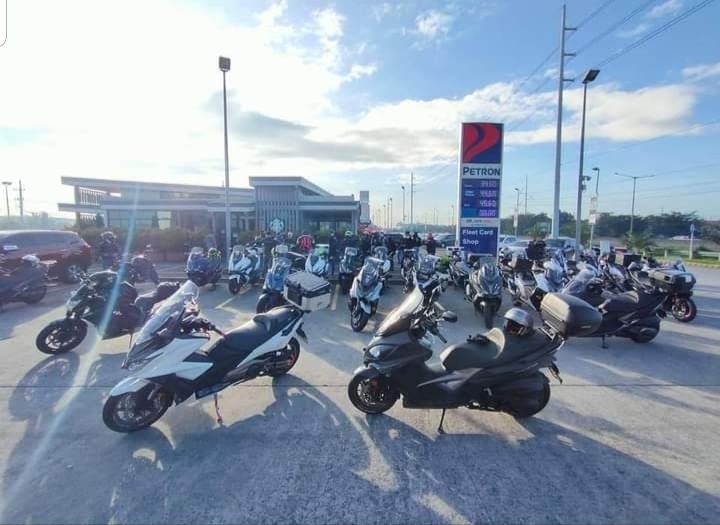 So, to break that barrier, we have compiled a list of maxi-scooters that have displacements that can legally traverse our limited access expressways and are also locally available for purchase now.
By the way, this list is based on affordability and not neccesarily a reflection of how good or bad the scooters are.
1. SYM Maxsym 400i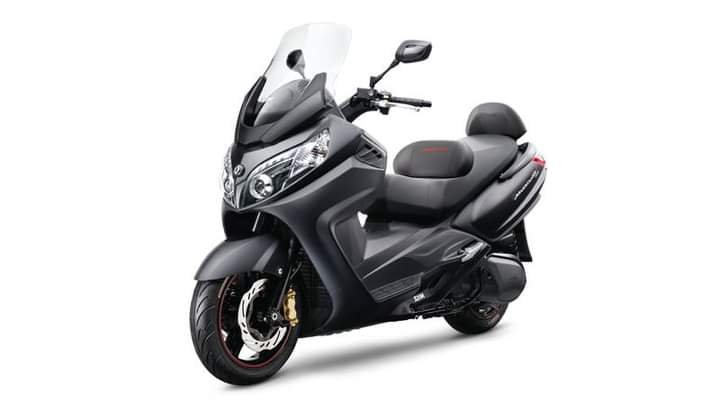 ⁸One of the most affordable maxi scooter in the 400cc category available in the local market for many years now is the Maxsym 400i. It offers great styling and comfort. Dual disc with ABS front brake, dual projector type headlamps, LED taillights, colored LCD display panel are just some of the details that make this a very good buy for only P318,000.
Read our full review here
https://insideracing.com.ph/sym-maxsym-400i-a-swift-and-luxurious-escape/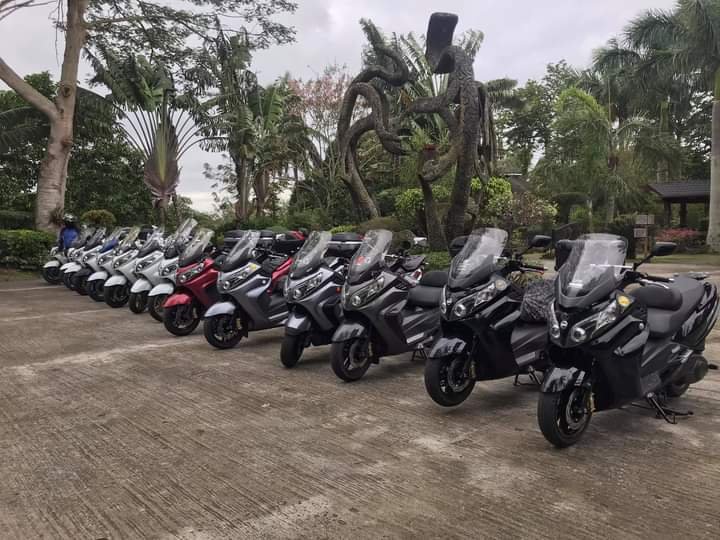 Since this model has been around for a long time now, we suspect that a new updated model shown below will be introduced by the local importer very soon.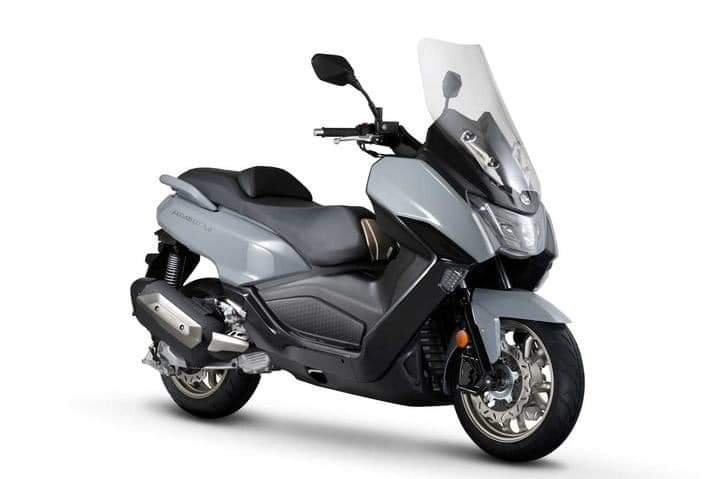 2. Kymco Xciting 400i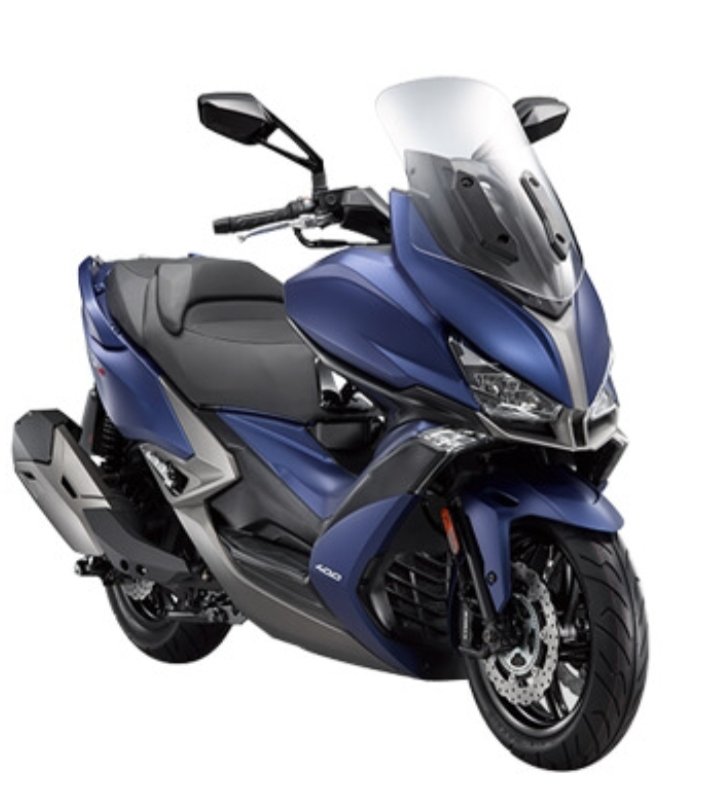 One if the most popular sub400 maxiscooter in the country today, the Kymco Xciting offers sophistication, refinement, performance and comfort. It already has a cult following nationwide with a number of active touring rider clubs.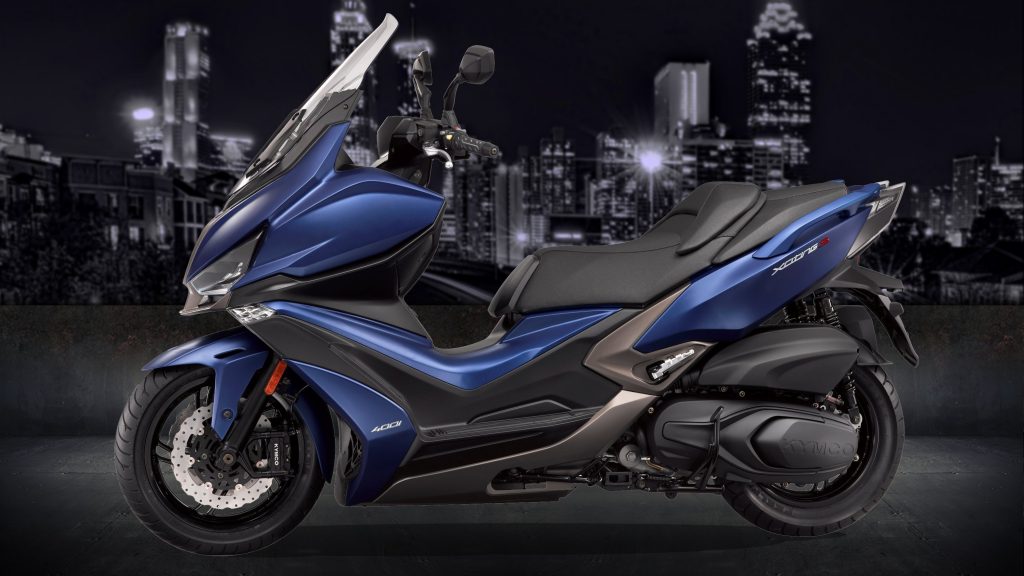 Powered by a 400.1cc , SOHC, 4 valve liquid cooled, fuel injected engine, this big scoooter is an all-around favorite as it brings you the joy of big displacement bike and the comfort of the laid-back scooter riding. This is truly a "money well spent" machine as it has all the premium amenities like adjustable windscreen, charging port, BOSCH ABS, Noodoe Navigation, gas seat struts and many more for the price of only P359,000.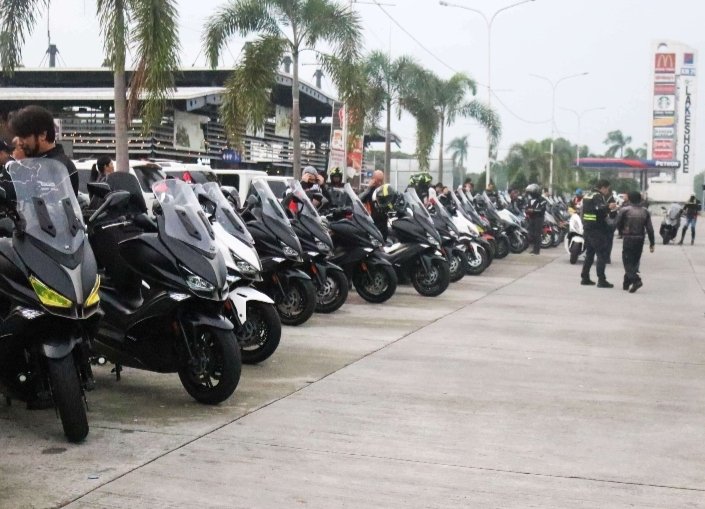 If you want the full detailed review of the Kymco Xciting 400i, you can find it here https://insideracing.com.ph/this-new-highly-desirable-kymco-will-win-your-heart/
or you can watch our video here https://www.facebook.com/InsideRACINGMagazineOfficialPage/videos/866483227050691/
3. Suzuki Burgman 400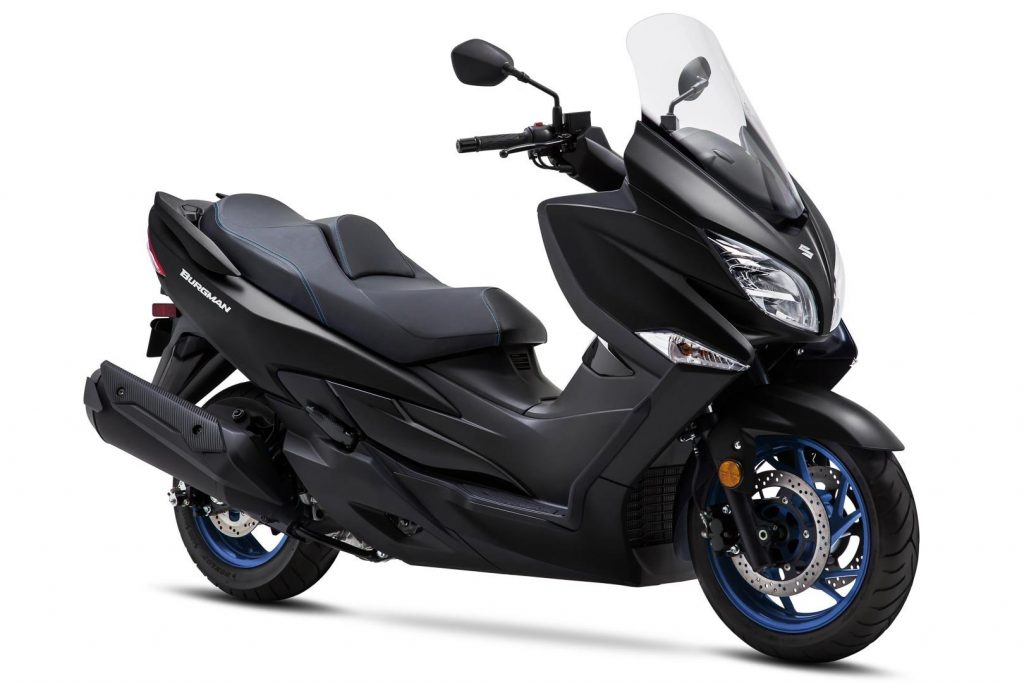 Since the global release of the Burgman in the early 2000's it has been a staple product in the market and became a household name for the maxi-scooter category. For the price of P499,000 you get a whole lot of scooter luxury and styling and has lots of power to ply the streets and open roads. Powered by a single cylinder 400cc, 4 valve, DOHC, EFI, liquid-cooled engine, you can never go wrong in purchasing one as the Burgman has been around for quite some time now and Suzuki has improved its newer generations over the years.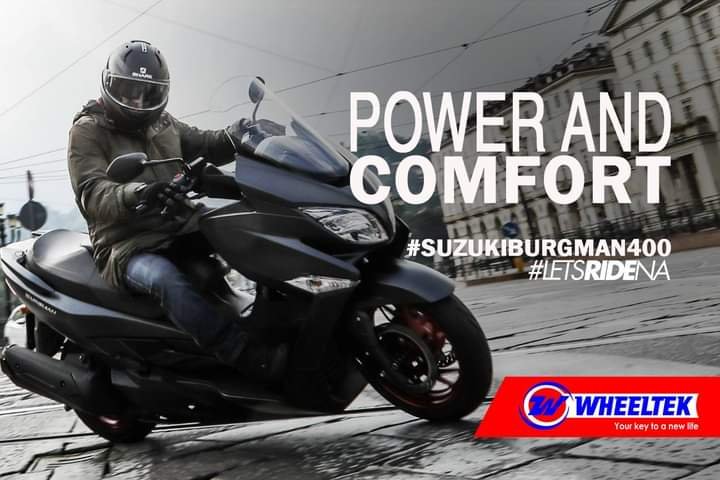 4. Kymco AK550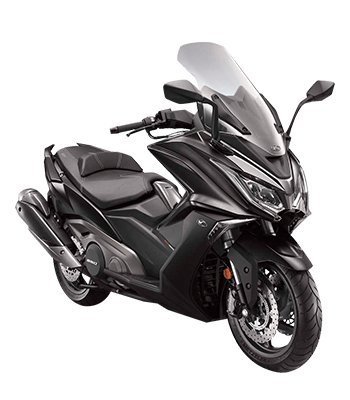 This is Kymco's flagship scooter and has been proven to be a success worldwide since its introduction in 2016. It established the segment of Super Touring. Claimed to have the lowest center of gravity in its class, the AK550 gives you superior handling with its near 50/50 front to rear weight distribution for that perfect balance. Upside down front fork, dual disc Brembo calipers and armed with Kymco designed 550cc, liquid-cooled, dual-cylinder, DOHC, 8V engine for that responsive yet silky smooth ride.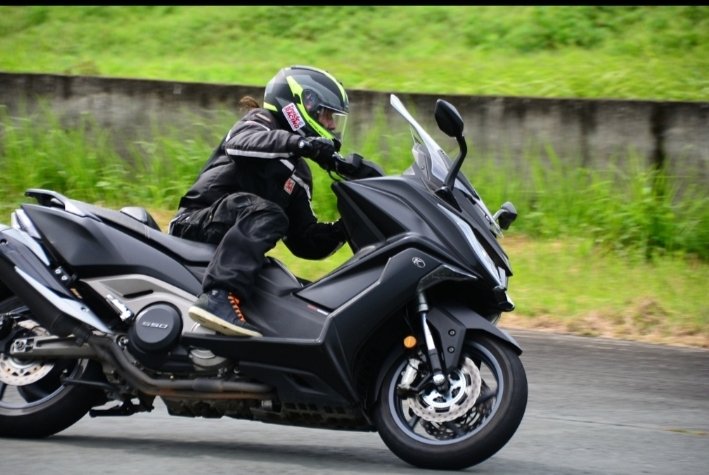 Many Kymco 400cc owners eventually upgrade to the AK550 due to the big leap in performance and comfort. The selling price of this super touring P549,000 plus an ongoing promo of original accessories.
You can read about our review here https://insideracing.com.ph/kymco-ak-550-the-super-tourer/
Watch a short video here https://youtu.be/5mMvaJrpyVk
5. Yamaha TMAX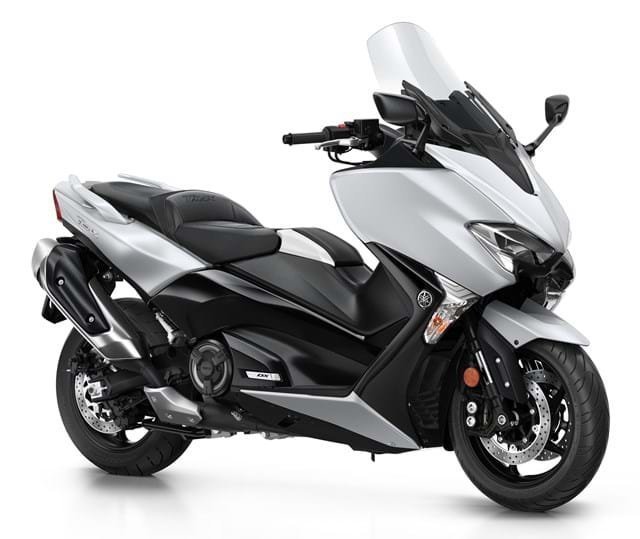 Out of the Yamaha's MAX scooter series, the TMAX560 is the big daddy of them all. Back in 2001 the original Yamaha TMAX ,with its dynamic performance, class-leading comfort and outstanding high-speed stability, invented the Sport Scooter category. Since then, it has been the best-selling scooter in Europe every year for the past 20 years – with nearly 300,000 units sold.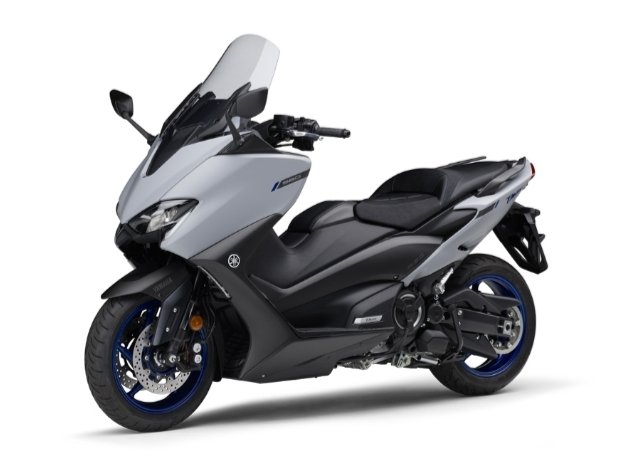 Priced at P649,000, the TMAX has a displacement of 560cc (for the 2020-21 models), aluminum frame and a beautifully sculpted bodywork. It's liquid-cooled twin cylinder DOHC engine gives you ample power of 46.9HP at 7500RPM. It comes with high end features like front double disc/rear single disc brakes ABS, traction control, power modes, keyless ignition, power lid openers, power adjustable windscreen and many more. Surely, it is a luxurious ride.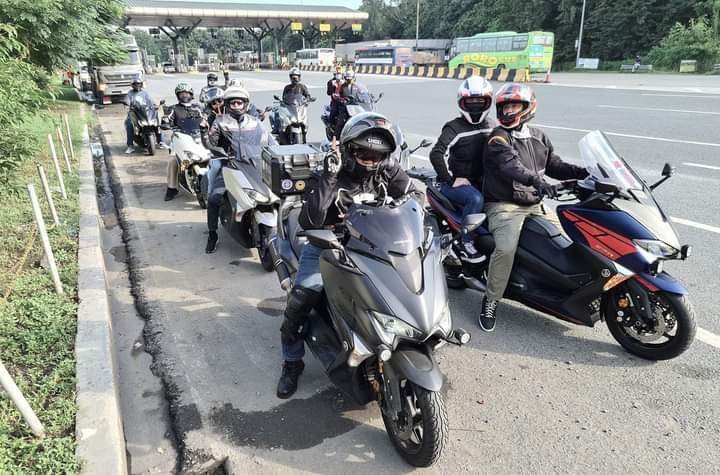 Read about the 20th Anniversary Edition here https://insideracing.com.ph/yamaha-tmax-20th-anniversary-launched-in-europe/?fbclid=IwAR1cmRvr_lVrHL-67-APn5kWIxuhArAGKzCBVJYf7yVLwPr4dnfC_G3Ypxk
6. Honda X-ADV 750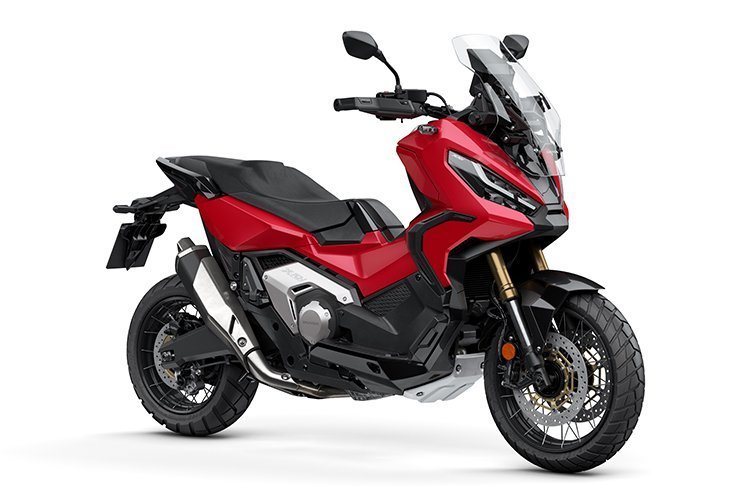 We simply can't ignore the fact that Honda's creativeness stands out with this one. The Honda X-ADV is the only DCT (dual clutch transmisson) equipped maxi-scooter in exsistence. At P830,000.00, you get this SUV on two wheels with a 745cc parallel twin paired with a 6-speed DCT transmission.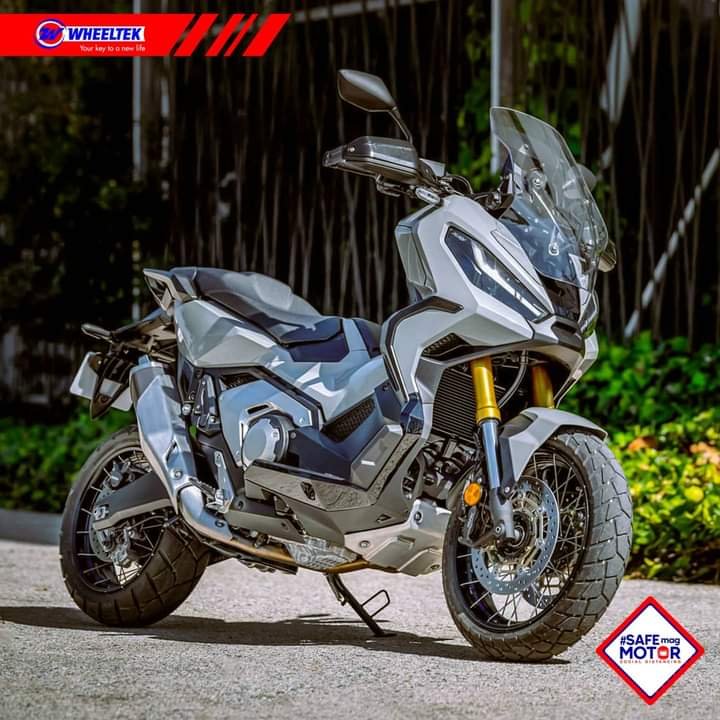 With its high ground clearance of 6.5 inches its almost a cross between an adventure motorcycle and a scooter on steroids. Oh and yes, because of its dual clutch technology you can set it to manual gear shifting also. Modern "edgy" design, wired wheels and the technology that went thru this gorgeous bike makes it one of the best maxi-scooter available.
Did we miss one? Tell us in the comment section.
Thank you for visiting insideracing.com.ph.
While you are here, kindly don't forget to click on our advertisers, visit their site and consider them for your motorcycling needs. It will help us a lot.
You can also order a copy of our monthly print magazine for more riding contents to read and enjoy at your leisure anytime by clicking here.
You may also express your thought below through the comment section. You may also follow us on Facebook, on Instagram @Insideracingnation or subscribe to our YouTube channel.