Top 10 Most Affordable Bikes for your Expressway needs
Date posted on March 12, 2021
Share this
There comes a point in your motorcycle life that you wish you can ply the expressways and forget about the traffic your dealing with in the service roads when you are on your way to somewhere far, away from the busy streets of the metro (yes, motorcycles do also get stuck in traffic!), or when you just want to get there early and/or for the simple fact that you are in it for the experience.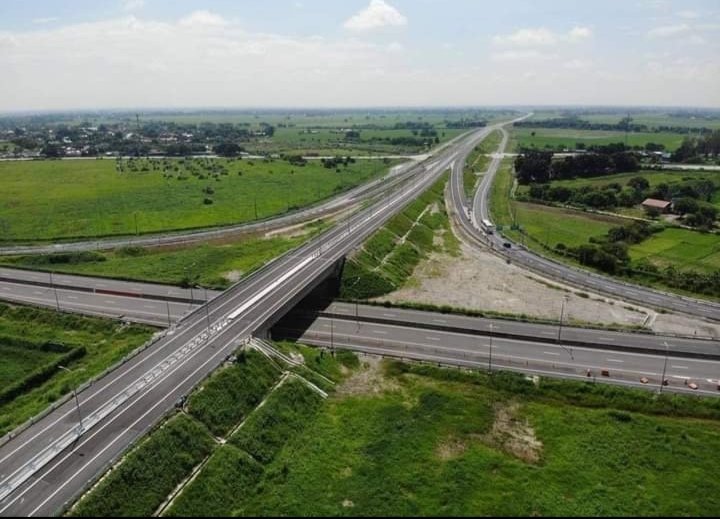 With the recent expansion completions and new constructions of expressways and skyways, many far away ride destinations can now be reached more quickly and safely.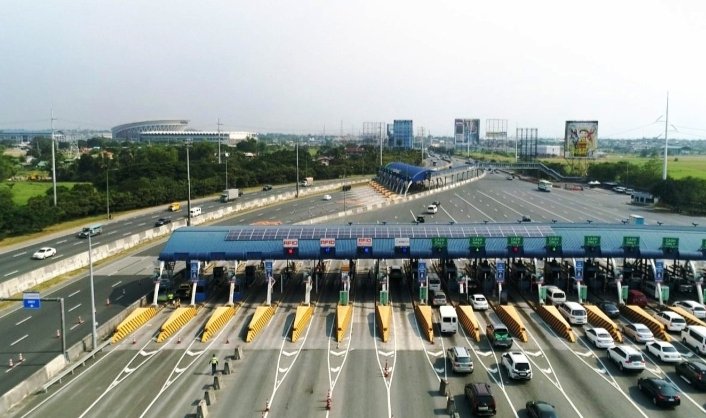 If you think that a big displacement bike is too expensive, this list that we worked on could change your perception and just maybe, could make riding in the expressways a reality for you.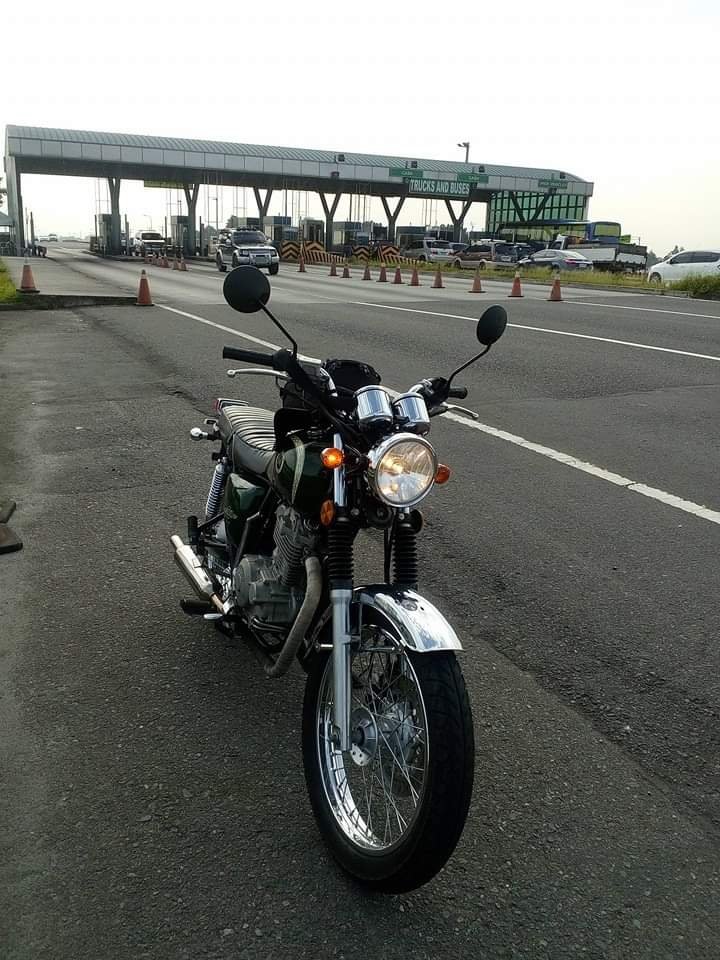 Our expressways have a rule that only bikes and scooters that have at least 400cc indicated in the vehicle's Certificate of Registration or "CR" will be allowed to enter.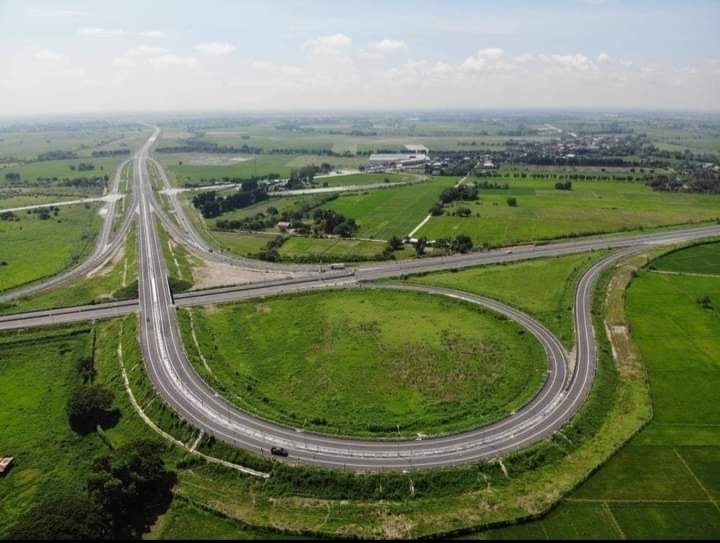 This list is based on SRP only and is not, in any way, a ranking of how good or bad they are. We just want to present to you the affordable options based on our knowledge. It also does not include maxi-scooters, we'll have a separate list for that.
---
10. Benelli 502c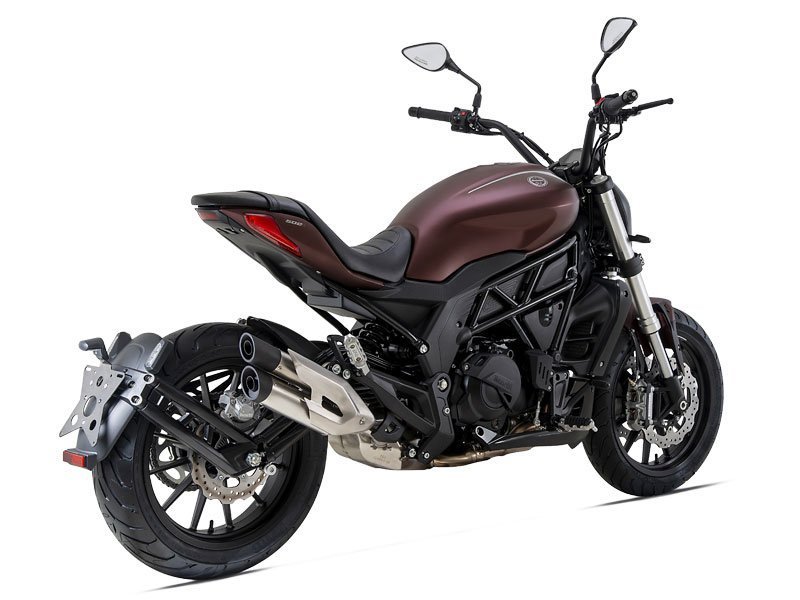 This beautiful sport cruiser has an in-line twin cylinder DOHC engine, fully digital instrument cluster, large 21 liters tank capacity , 4 piston brake calipers and aluminum alloy rims. Priced at P349,000
9. VOGE 500DS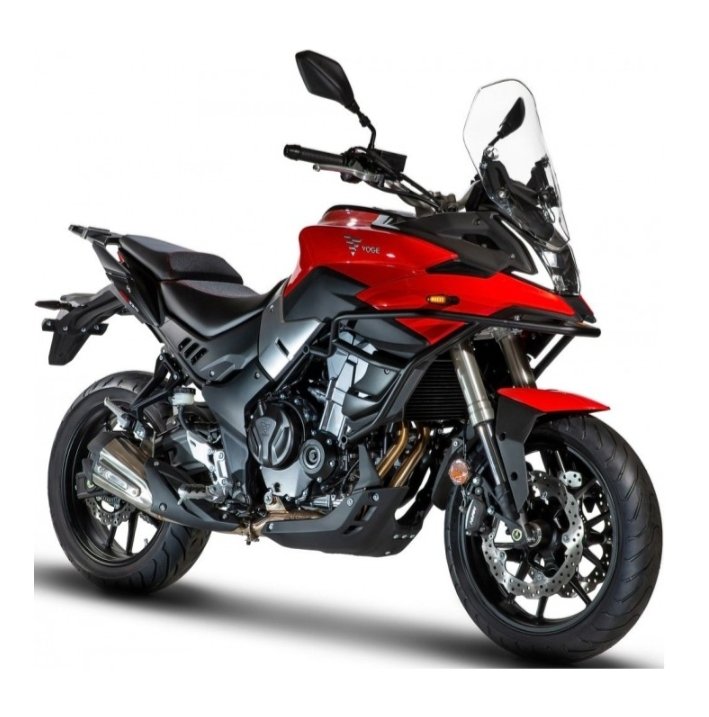 The price of the adventure version of the naked 500R was already announced at P310,000. Like its naked brother, the DS also features Bosch EFI system, Bosch ABS, Nissin brakes, KYB suspensions, Pirelli tires, LED lights and a smooth 471cc dual cylinder liquid cooled engine. The DS is slightly more expensive due to the addition of ADV specs like a bigger fuel tank body , an adjustable windshield and a fancy full digital display. The brand is already popular in Europe and South America and, l like all VOGE models, the units have undergone a rigorous endurance test around the Philippines by the local distributor covering more than 12,000 kilometers. The first 500DS units are set arrive by end of April.
8. Royal Enfield Himalayan 411 Street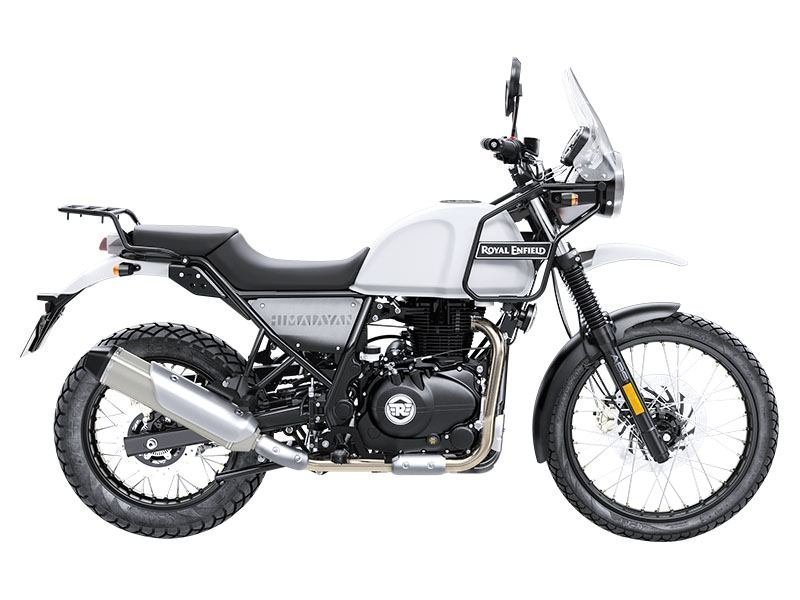 Priced at P299,000, The Himalayan is an adventure-touring bike from Royal Enfield that stands out from the rest on this list as its the most affordable adventure bike locally available. Armed with a 411cc single piston engine and distinctive styling, it will sure catch attention in the streets and even on unpaved country roads. But don't let that single piston fool you, Actor Ryan Agoncillo had the priviledge to ride the Himalayan mountains on a Himalayan 16 days straight.
Read the more here: https://insideracing.com.ph/are-you-ready-to-become-a-reaper-like-ryan-agoncillo/
7. KTM Duke 390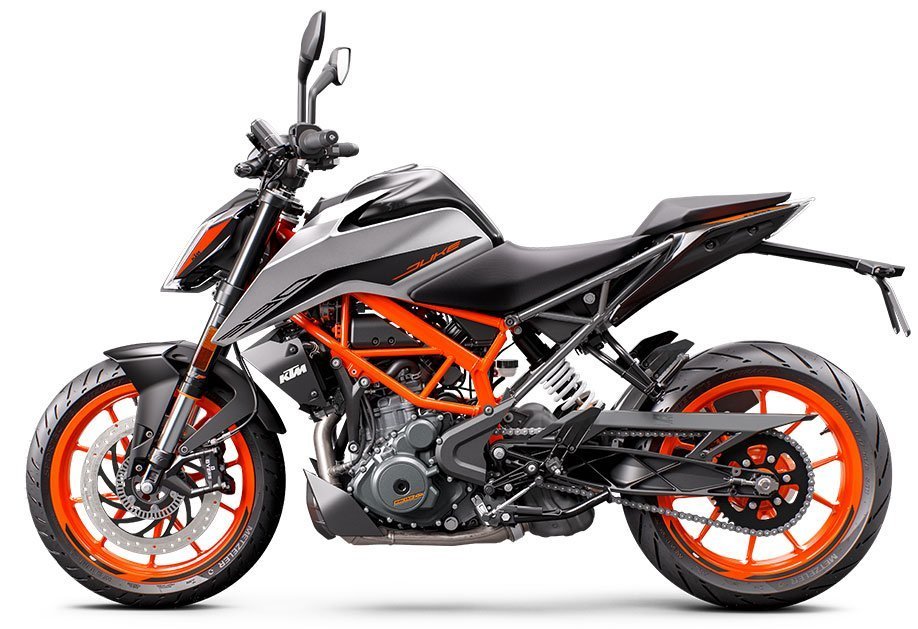 Dubbed as "The Corner Rocket", the KTM Duke 390 is one of the most lightest bike on the list. Weighing just a mere 153 kgs, it has amazing power-to-weight ratio. We attended the first generation launch in Austria way back in 2013 and we called it the best naked bike for Pinoys. Now on its second generation since 2 years ago, the Duke is light, fast and agile with its rich orange color perfectly depicting KTM's "Ready to Race" motto. The current generation Duke is a big step up from the original in terms of styling and electronics. It is also now made in the Philippines from a few years ago. Since the original Duke 390 was launched more than 7 years ago, it has always been legal to enter the expressways. It's sure one mean fun bike to have for P289,000.
Read more here: https://insideracing.com.ph/ktm-duke-390/
6. VOGE 500R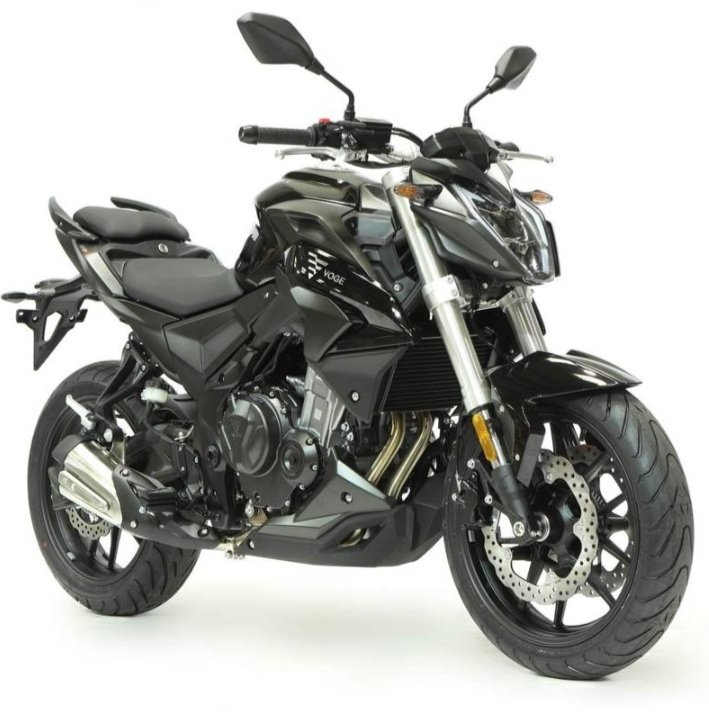 Recently launched in the local market, the Voge 500R is a naked big bike that made it on our list because it is relatively affordable for what it has to offer. Not only is it strikingly beautiful and modern, it is equipped with Bosch EFI system, Bosch ABS, Nissin brakes, KYB suspensions, Pirelli tires, LED lights and a 471cc dual cylinder liquid cooled engine just for the price of P280,000. The engine feels very refined and unstressed compared to the other naked bikes here. It's also light at only 179 kgs and with very manageable seat height perfect for Pinoys. Voge actually lent us a high mileage, used and abused unit for us to see how confident they are about their product. A full review in our next print issue is on the way. Unfortunately, VOGE Philippines have sold out their stocks but new ones are arriving next month.
Read more here. https://insideracing.com.ph/the-first-voge-500r-owner-in-the-philippines/
5. Kawasaki Ninja Z400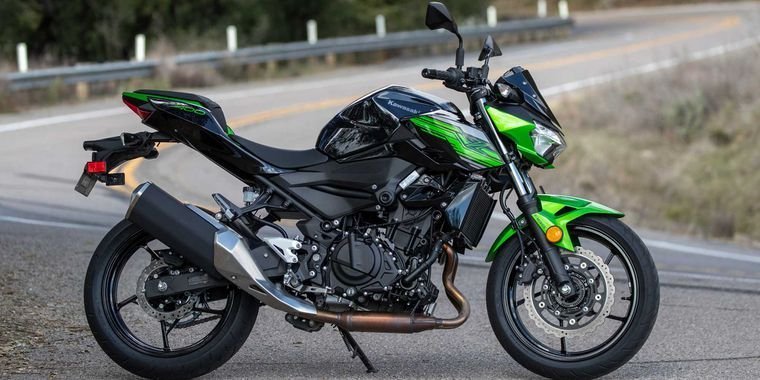 The only pure Japanese bike on this list, this naked version of the Ninja 400 has all the bells and whistles for only P279,000. It is the most affordable multi cylinder sub-400cc Japanese big bike you can buy today. It has all the high Japanese-level of engineering, quality and performance. Like the Ninja 400, it is now expressway legal by rule of rounding off its displacement figure.
More info here: https://insideracing.com.ph/best-value-2020-kawasaki-z400/
4. Bristol 400i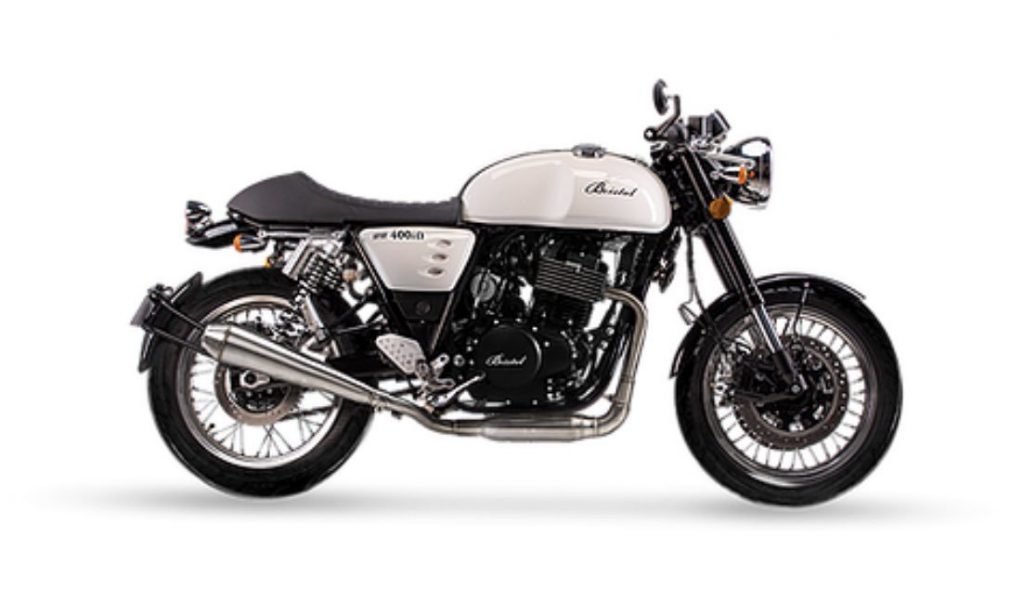 Retailed at P258,000, the Bristol 400i is a thing of beauty if you are in to the traditional or classic look. It has two (2) variants, the 400i Classic and the 400i BR and both of them are fairly the same mechanically, the main differences being the seat and handlebars only. The Classic offers a more upright riding position and the BR is more on the sportier side of ergonomics.
3. CFMoto 400 NK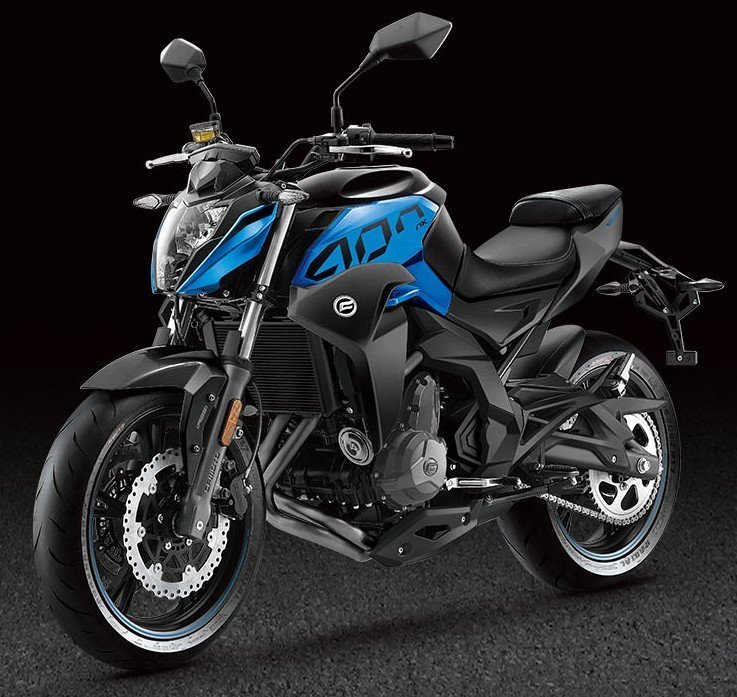 Launched in 2018, the 400N NK is still one of the best budget big bike available locally. This beautifully crafted naked bike is designed by Kiska and has a very modern feel. It has LCD panel, LED headlight and tail light, Bosch EFI system, ABS, and powered by a 400.4cc DOHC, 2 cylinder in-line engine, for P219,800.
2. Kawasaki Dominar 400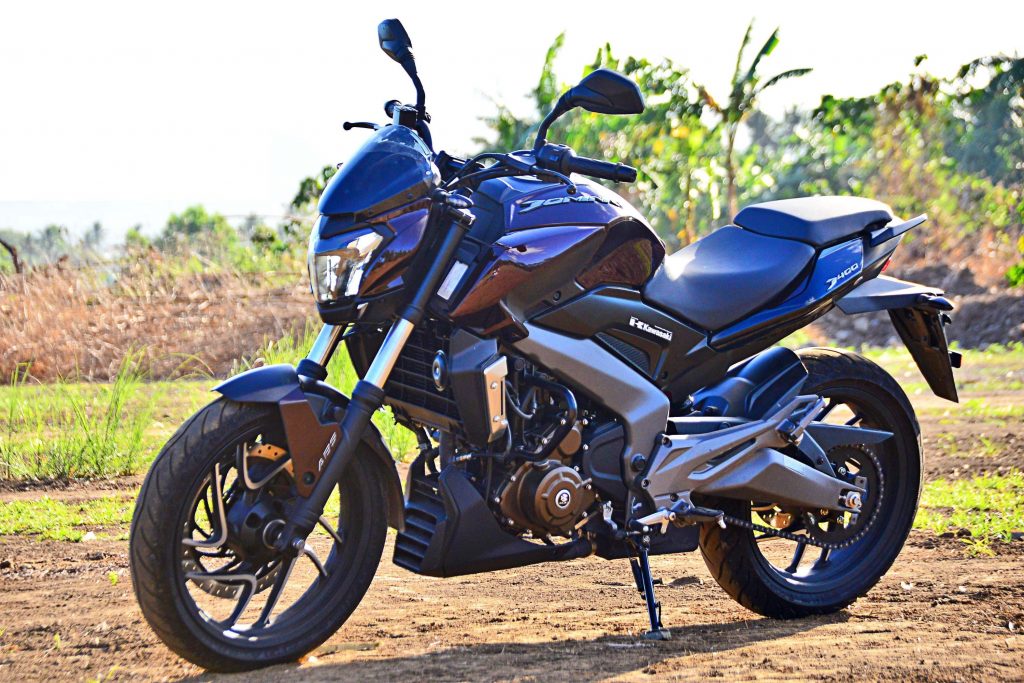 The Dominar 400 is one of the most overlooked model in the big bike scene since its launch in 2018. But we just can't ignore the fact that a well built bike like this is so affordable. The Dominar 400 is one insanely priced modern sub 400cc bike priced at only P175,000. It is a full sized touring bike with a chassis and tires that are able to let you cruise at high speeds comfortably and economically. It has an engine with the same basic build as that of the KTM Duke 390. The Dominar 400 has proven its durability in its home country in India where it sells well and used and abused daily by their owners. The recent models are legally compliance to run inside the expressway already. For us, the Dominar 400 will always be an outstanding legitimate bike both in value for money and performance.
Full review here: https://insideracing.com.ph/kawasaki-dominar-400-can-anyone-even-come-close/
Watch our video here: https://www.facebook.com/watch/?v=1826494824060249
1. Motorstar Cafe 400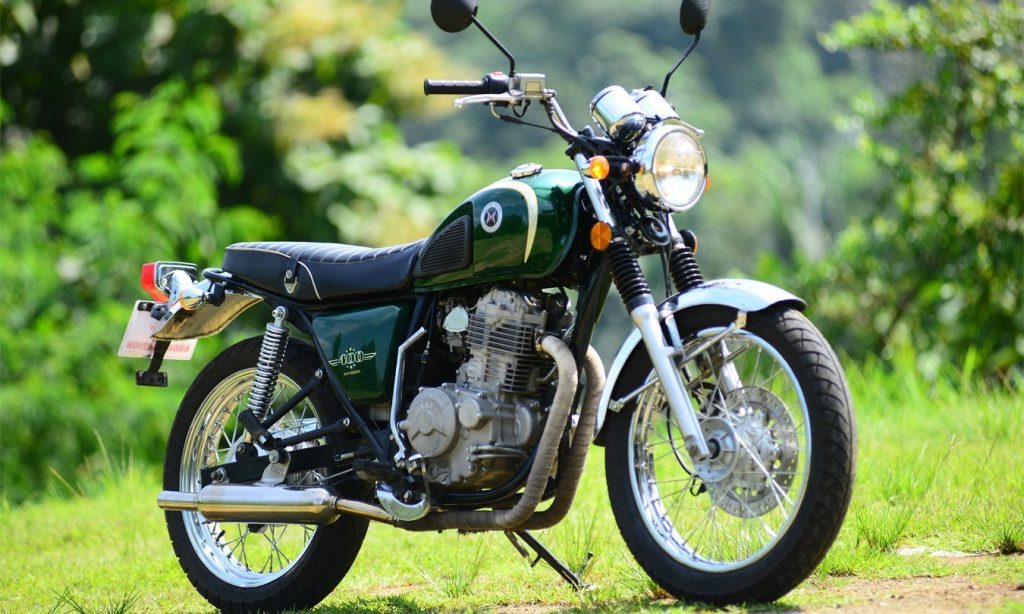 This is the Number 1 bike on our list because its the most affordable 400cc in the market. The Motorstar Cafe 400 has that classic style and feel. It is a genuine classic motorcycle not only in style, but also in riding feel. It is the perfect throwback bike that can take you farther quickly. Also known as Mash Roadstar 400 in Europe, the Cafe 400 has a 397cc single cylinder engine,6-speed gearbox, 19-inch front wheel, 18-inch rear wheel, front single disc brake and drum type in the rear. The analog instrument guages adds authenticity to its classic motorcycle looks as well as to reduce production costs in order for it to have an SRP of only P145,000. Since it was launched in 2016, the Cafe 400 has created a cult following among Pinoy riders especially in the custom build community where it offered the best and affordable platform to build a beautiful bike. Almkst a year before the market launch, we were lucky to ride it all the way to Vigan and back and the bike quickly impressed us!
Read more about it in our review here: https://insideracing.com.ph/unexpected-style-and-character/
Thank you for visiting insideracing.com.ph.
While you are here, kindly don't forget to click on our advertisers, visit their site and consider them for your motorcycling needs. It will help us a lot.
You can also order a copy of our monthly print magazine for more riding contents to read and enjoy at your leisure anytime by clicking here.
You may also express your thought below through the comment section. You may also follow us on Facebook, on Instagram @Insideracingnation or subscribe to our YouTube channel.